For first time visitors I recommend
this archive
for some of my best posts.
1981. Approximately 17" tall, take a look at
Neatorama
for more guesses on this device and a chance to win a prize: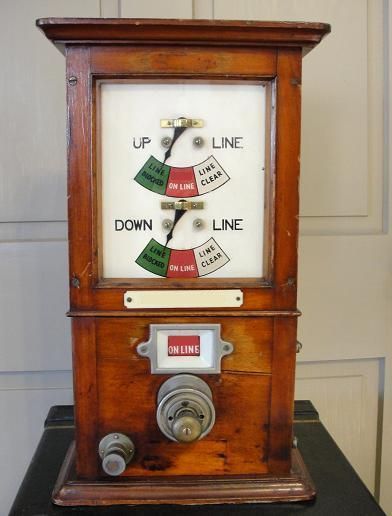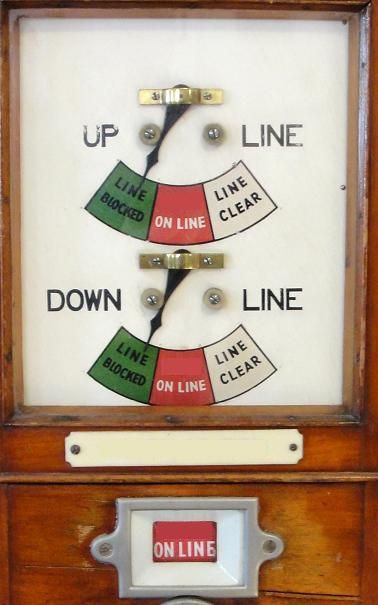 1982. 14" long: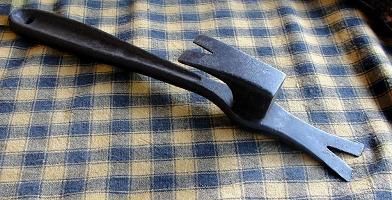 Larger image
1983. The large opening is around 12" wide: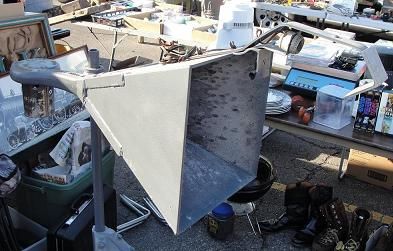 Larger image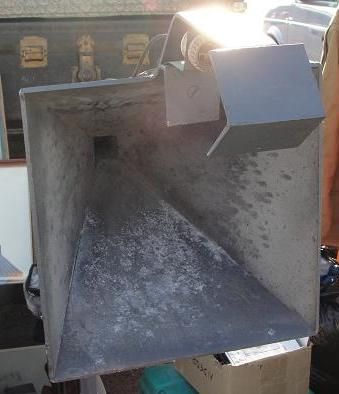 1984. 18" long, sent in by a visitor who is looking to find the purpose of this trough: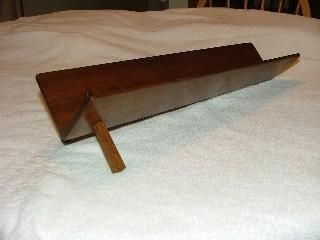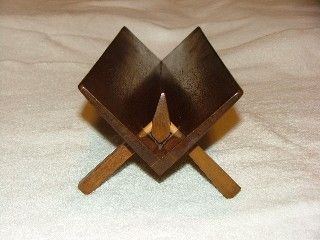 1985. 18" long: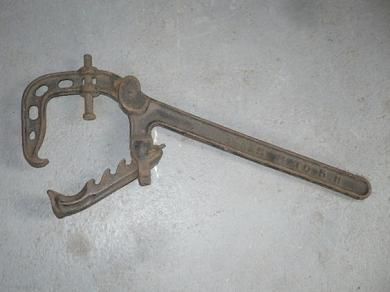 Larger image
Photos by Christopher Young
1986. 4" diameter: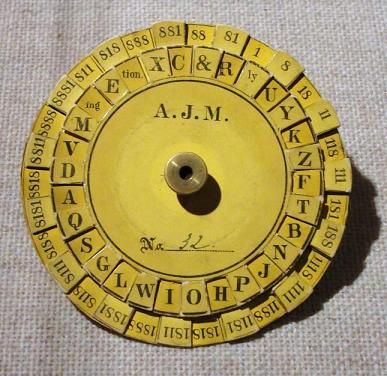 Larger image
Answers:
1981. A
British Absolute Block Signaling Instrument
, used to "facilitate the safe operation of a railway by preventing more than one train from occupying a defined section of route at the same time. This system is used on double or multiple lines where use of each line is assigned a direction of travel." The
Millom Station
is in the town of Millom in Cumbria, England.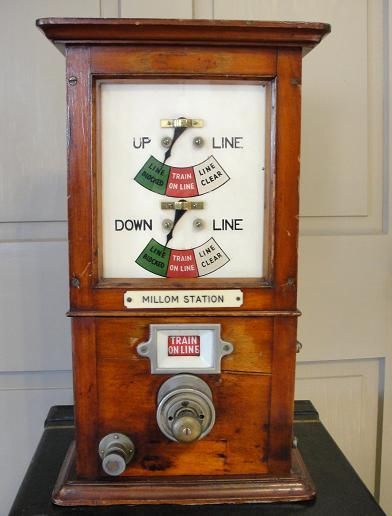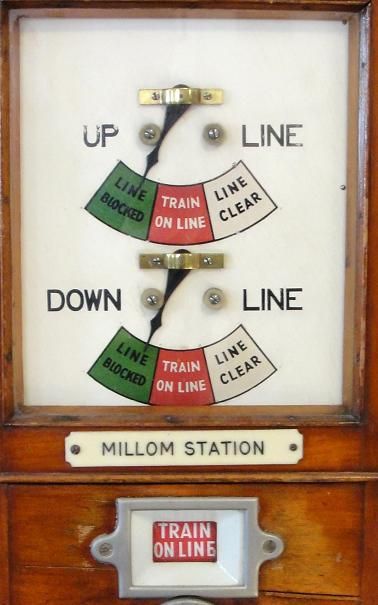 1982. A tool for opening wood crates, text on it reads "Mellor box opener No. 1", the patent states that it's a combination tool that could also be used for opening barrels, stretching wires, and driving and removing staples in constructing or repairing wire fences, patent number
RE12458
.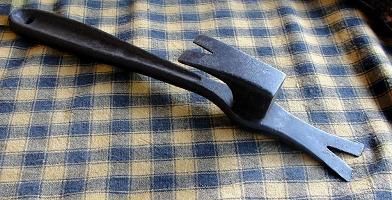 Larger image
1983. An X-ring Products Centrifugal Bullet Trap, a target was placed in front of the large opening, the bullets would be funneled to the back where they would be slowed down and then drop out.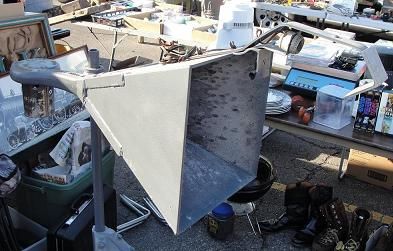 Larger image
According to the seller it will take up to 45 cal. using target loads, behind the small plate at the top there is a metal clip for holding a paper target.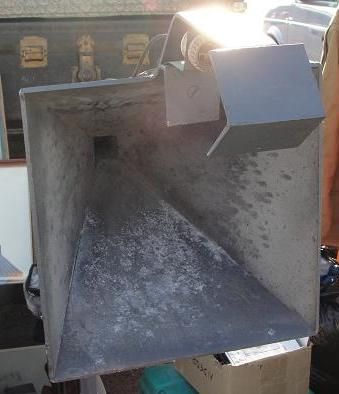 Patent number
4,126,311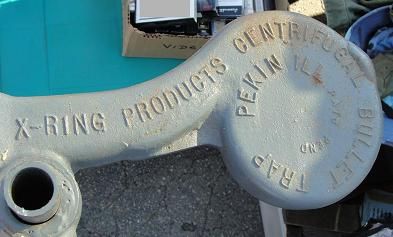 Larger image
1984. No verifiable answer for this one yet: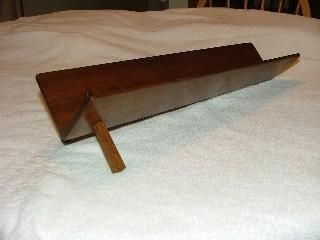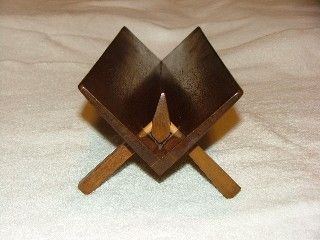 1985. "The Springfield" tire tool, text on it says "For tires 3 to 5 in":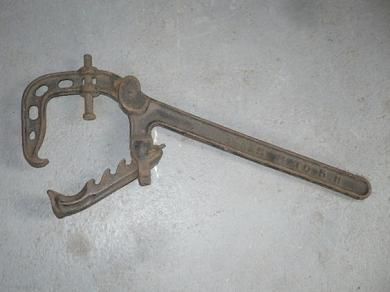 Larger image
Photos by Christopher Young
1986. A
U.S. Signal Corps
Cipher Disk, it was used during the Civil War at the Gettysburg Campaign, and was developed by Albert J. Myer, Chief Signal Officer of The Army of the Potomac. The disk was used to decode messages sent via
signal flags
. The hand written number 32 is a control number, used for accountability of the disk. Patent number
50,946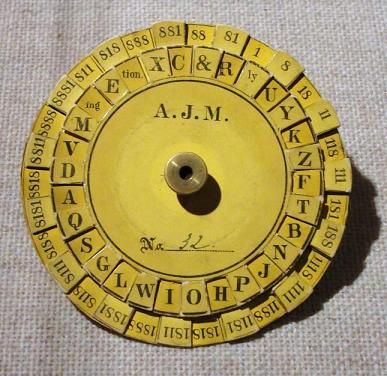 Larger image
The cipher disk pictured above was used by the Union, the one below is a replica of a
Confederate cipher disk
, which was for sale at the museum.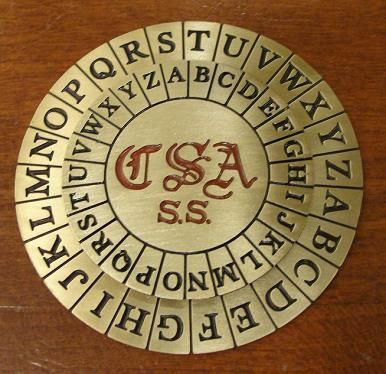 To submit photos, send them to the address in my
profile
.
Last week's set is seen below,
click here
to view the entire post.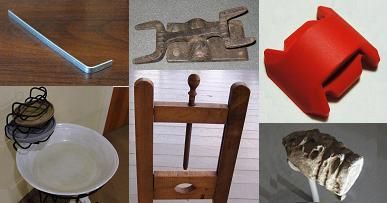 More discussion and comments on these photos can be found at the newsgroup
rec.puzzles
.