For first time visitors I recommend
this archive
for some of my best posts.
1999. 8" long, this is a replica of something that was used over 2000 years ago: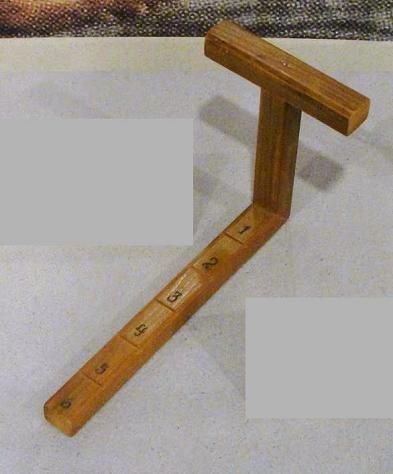 Larger image
2000. The case is around 10" long, circa 1960: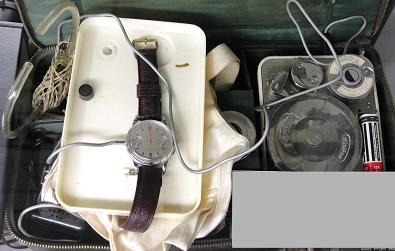 Larger image
2001. Approximately 12" long: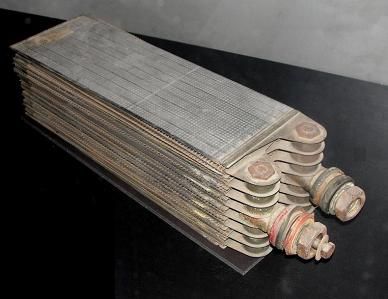 Larger image
2002. Sent in by a visitor who is looking to find the purpose of this ceramic container that is half full of sand, the lid has been permanently attached with glue: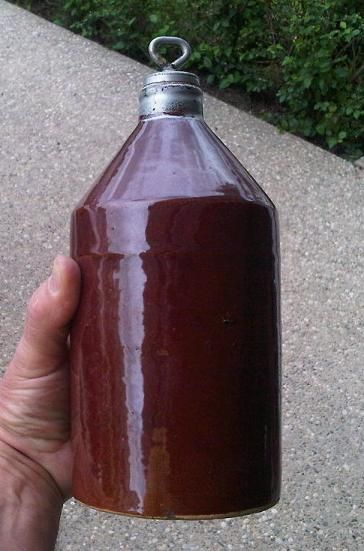 2003. 4" long, take a look at
Neatorama
for more guesses and a chance to win a T-shirt: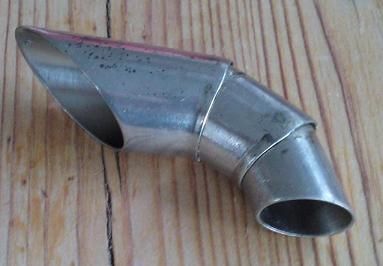 Larger image
2004. The part in the middle is 1-7/8" long, it's hollow and is open on both ends: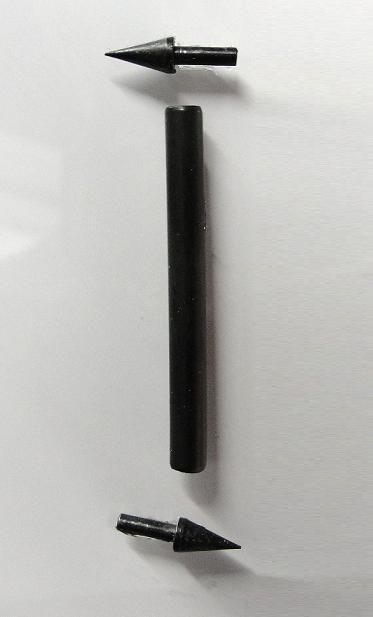 Answers:
1999. An Egyptian Shadow Stick or
Shadow Clock
, the ancient Egyptians were among the first to use the the shadow cast by a stick to tell time. As the sun rises in the sky, the shadow acts like the hands on a mechanical clock, it moves along the stick and falls on the hour markers carved into the wood. At mid-day, the stick has to be turned around as the sun descends.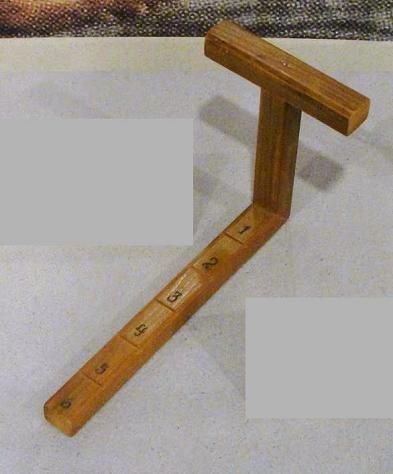 Larger image
2000. A
Minifon
NKG52 Body Wire with wrist microphone. The wristwatch contained the microphone, it fed the recorder by wire up the arm and the recorder was then suspended from the shoulder, under the arm. The "tape" was actually very thin wire on a spool. This is where the term "wearing a wire" came from. This model was made around 1960.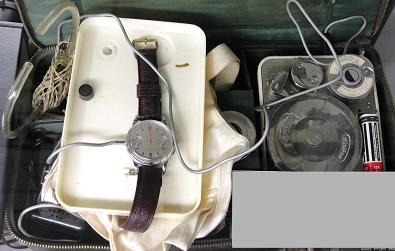 Larger image
2001. An Edison Battery, c.1920, it was designed by Thomas Edison, this alkaline battery uses
iron in the positive anode and nickel in the negative cathode
. These batteries were widely used in industrial and railroad applications.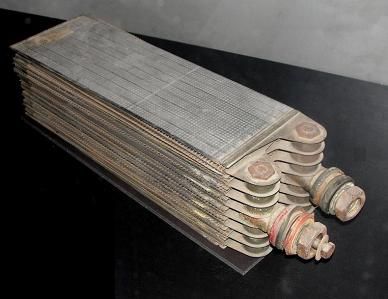 Larger image
2002. No answer yet for this one: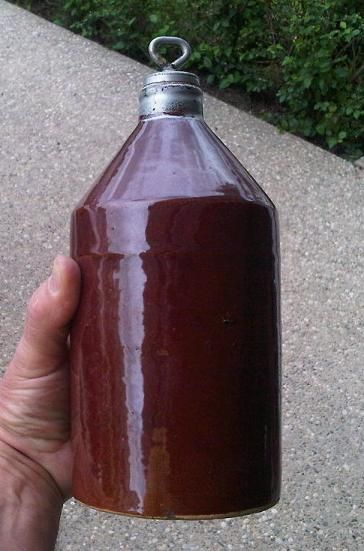 2003. A
Finger Protector
for use by a dentist so that he doesn't get accidentally bitten.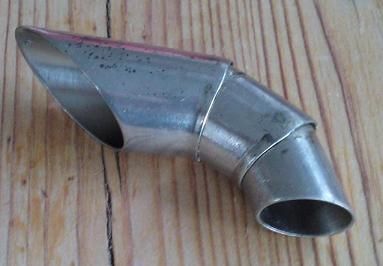 Larger image
2004. A spike from a Stop Stick that was made to be used by the police for stopping vehicles that they were chasing.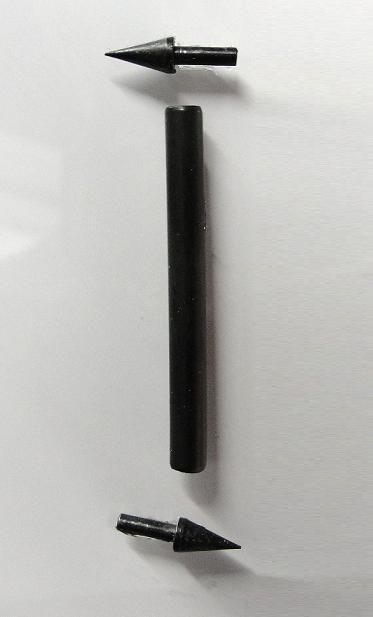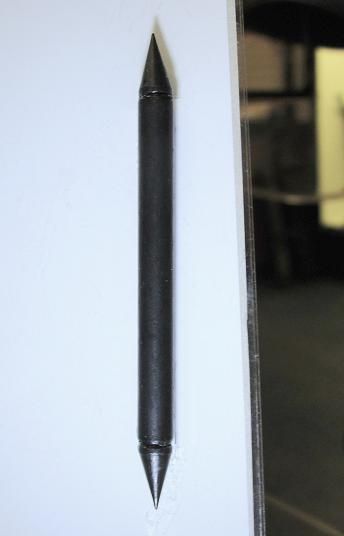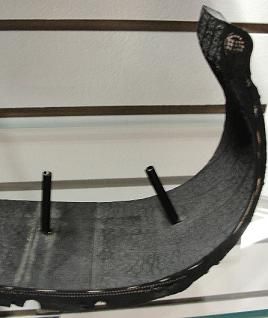 The spikes are held in place with styrofoam: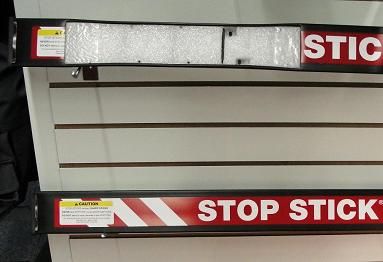 Larger image
Each of its three sides is lined with spikes, patent number
5,330,285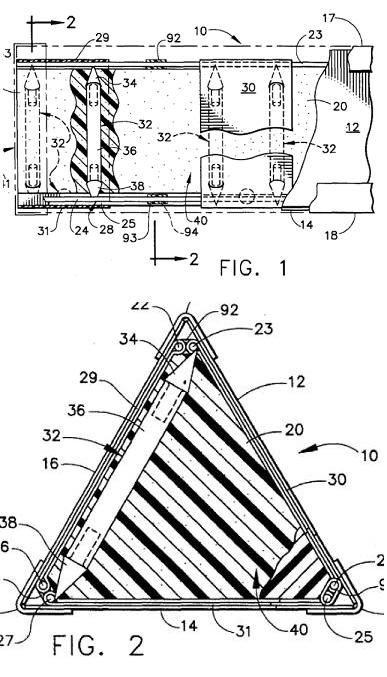 To submit photos, send them to the address in my
profile
.
Last week's set is seen below,
click here
to view the entire post.
More discussion and comments on these photos can be found at the newsgroup
rec.puzzles
.