For first time visitors I recommend
this archive
for some of my best posts.
2263. Around 15" tall: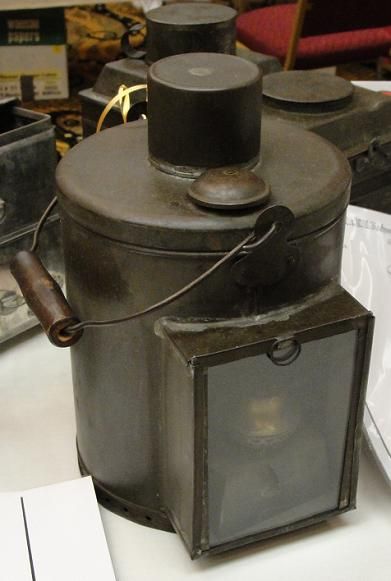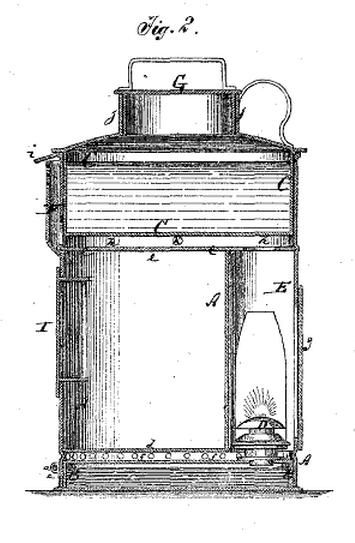 2264. The largest one is 11-1/2" long, take a look at
Neatorama
for more guesses and a chance to win a T-shirt: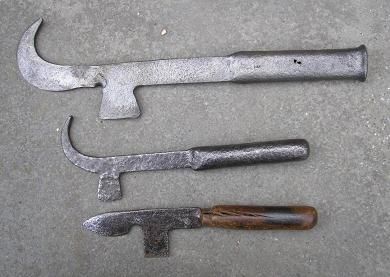 Larger image
2265. Sent in by a visitor who found this about twelve inches away from a four foot diameter tree stump: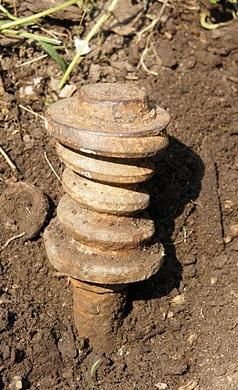 Two more images
2266. Approximately 32" long: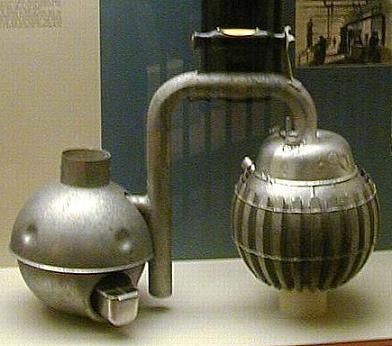 2267. About 10" long: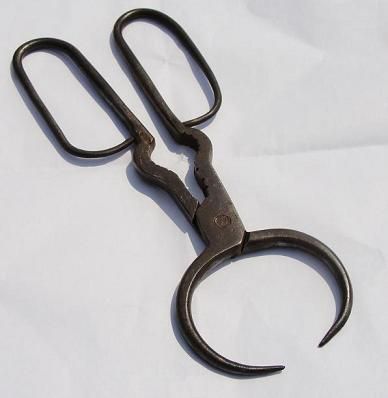 Larger image
2268. The part on the left is 7" long: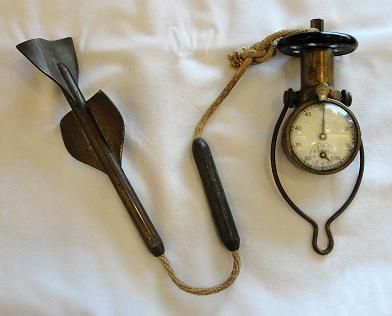 Larger image
Answers:
2263. A dinner pail and lantern, a person could use it light their way as they walked to work, and also to heat their lunch or dinner, patent number
120,442
.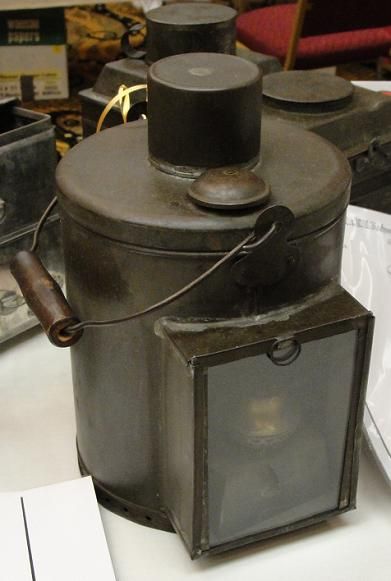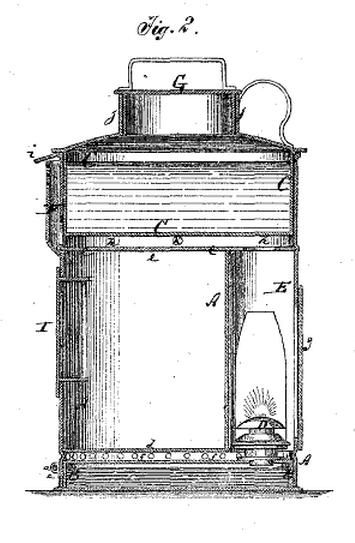 2264. These are tools that were used by oyster farmers in Europe: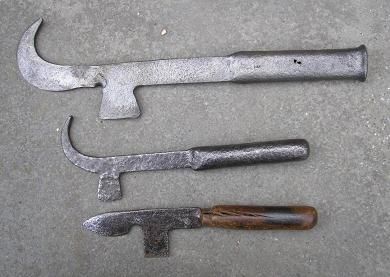 Larger image
2265. An old
steering wheel column
that was used for a stake: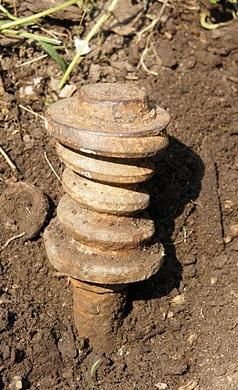 Two more images
2266. A
Crosley Icy Ball refrigerator
, an intermittent heat absorption type of refrigerator that used a water/ammonia mixture as a refrigerant.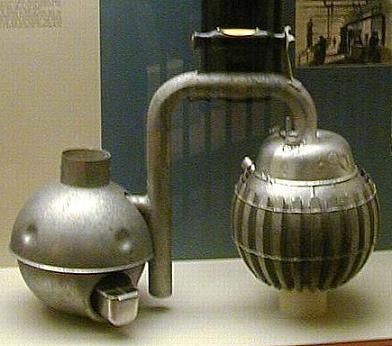 2267. No answer yet for this tool: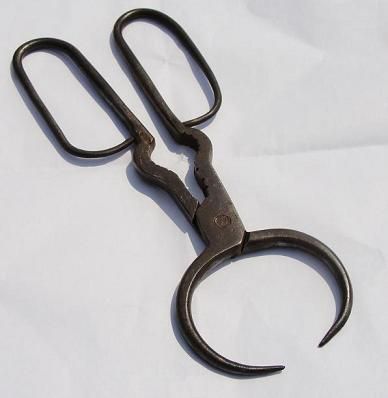 Larger image
2268. A
Negus patent taffrail log
for measuring the speed of a boat.
The instructions on the inside of the box read, "This little Log is designed to use on small craft, with Taffrail close to the water. . .the 50 feet line regularly supplied with this Log will give good results in small vessels, up to a speed of 9 or 10 miles . . ."
Patent number
481,241
: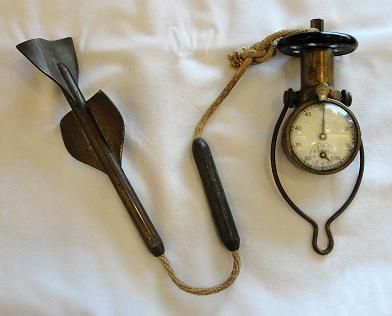 Larger image
I own a lot of different tool books but the one that I always use first as a reference is the
Dictionary of American Hand Tools: A Pictorial Synopsis (Schiffer Book for Collectors)
It has over 4,500 images and is a great book for learning about about a wide variety of tools.
After much soul searching I've decided to become an Amazon affiliate to help pay for the costs of finding and purchasing items to post here. Please consider purchasing books through my links if you are interested in them, there is no additional cost for the buyer and a small percentage will be paid to my account.
More than 400 very interesting and unusual 'What is it?' type items:
These two books both have great photos of many fascinating old wood working tools.
To submit photos, send them to the address in my
profile
.
Last week's set is seen below,
click here
to view the entire post.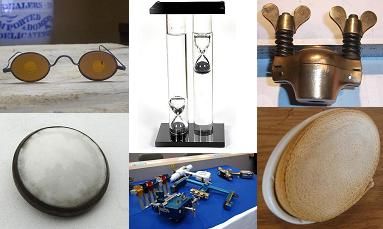 More discussion and comments on these photos can be found at the newsgroup
rec.puzzles
.