For first time visitors I recommend
this archive
for some of my best posts.
2527. 8" tall, not including the wire: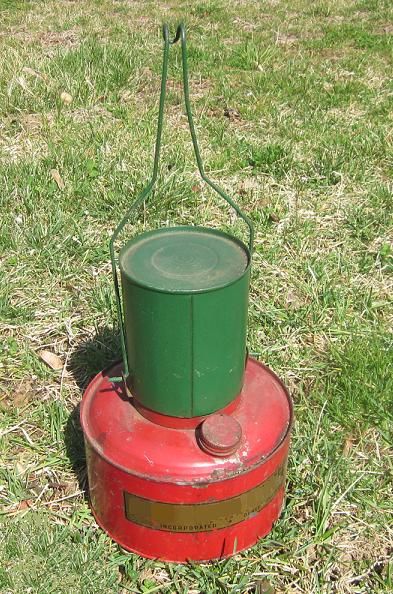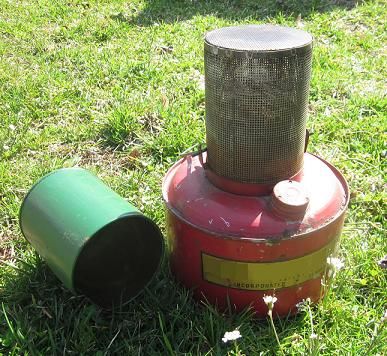 Larger image
2528. Around 3" long: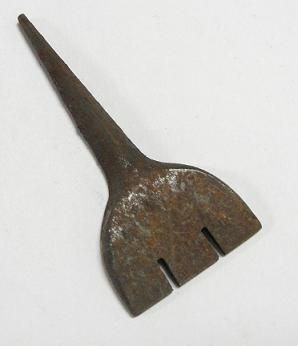 2529. 15" long: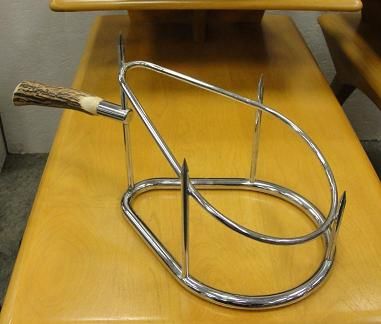 Larger image
2530. About 16" tall: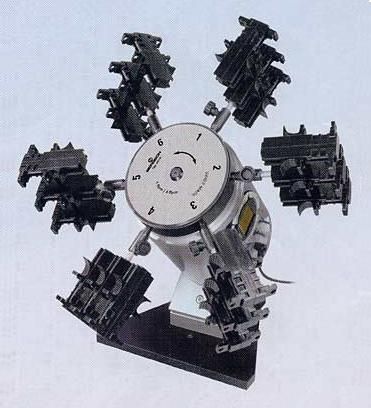 2531. 4-1/4" x 1-1/2", sent in by someone looking to find the exact purpose of this device: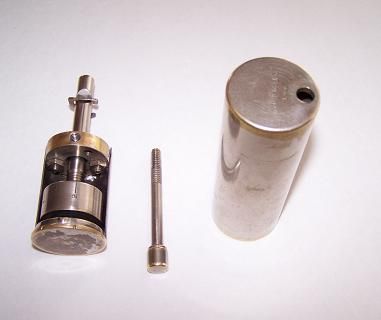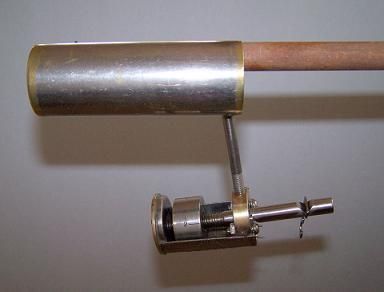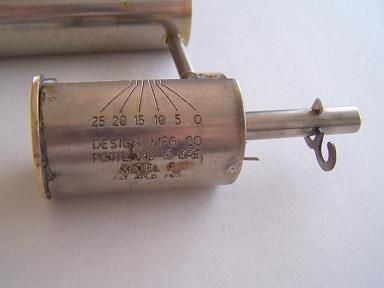 Larger image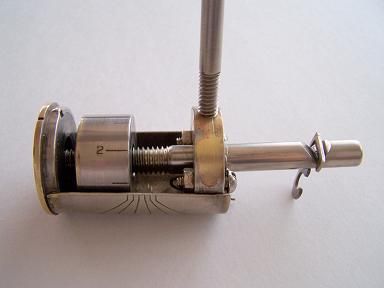 Larger image
2532. 6-1/2" long, take a look at
Neatorama
for more guesses and a chance to win a T-shirt: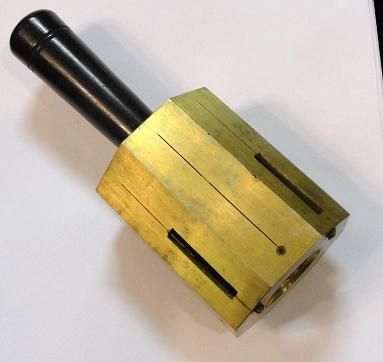 Larger image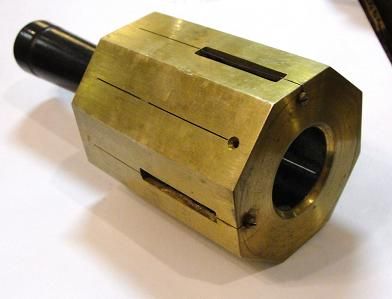 Larger image
Answers:
2527. An
Auto Motor Heater
, used on cold nights years ago to keep a car's engine warm so it would start easier in the morning: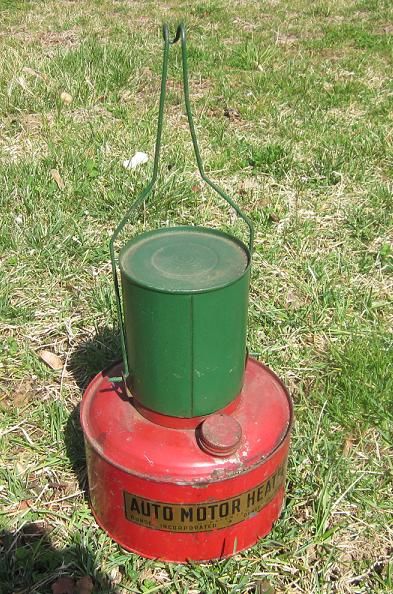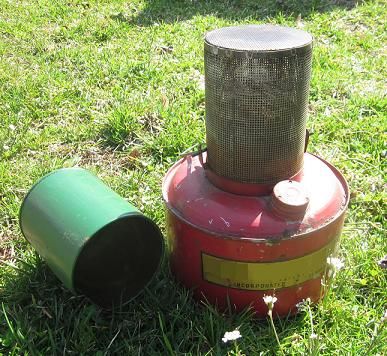 Larger image
2528. A saw set for the hand chain saw that was posted here last week, it was used to slightly bend the blades so that it would make a wider cut. This particular saw set had a flat side and an angled side, the point of it would be positioned between the section pivots and would be the indicator for the proper angle.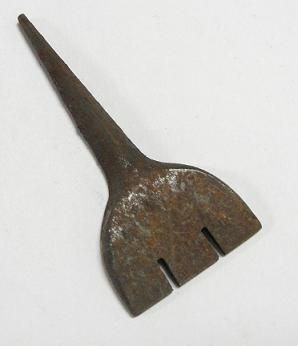 The leather case holds the chain saw, two handles, a file, and a saw set: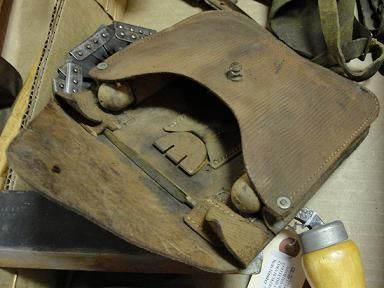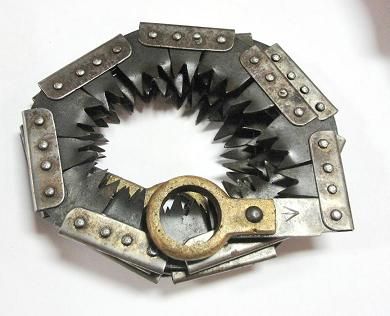 2529. A
stand
for holding a large ham: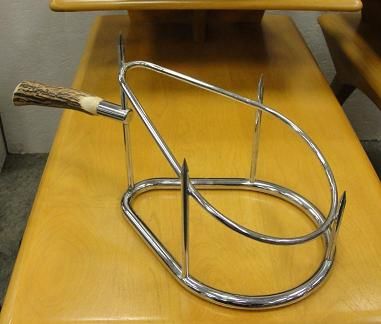 Larger image
2530. A
Bergeon Multitest Watch Winder and Tester
, it can hold up to 36 automatic winding watches: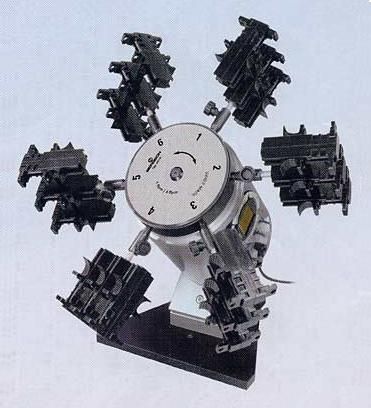 2531. Probably a scale, haven't been able to verify if it had a specific purpose: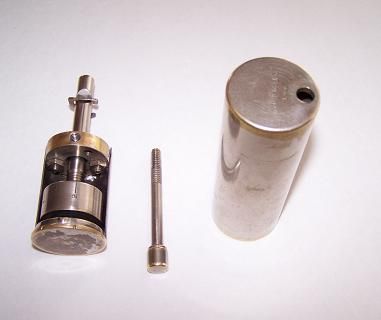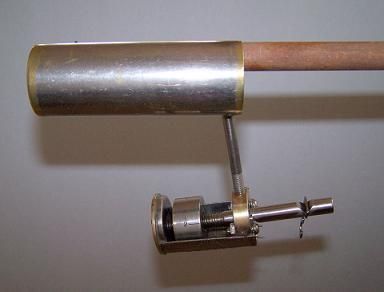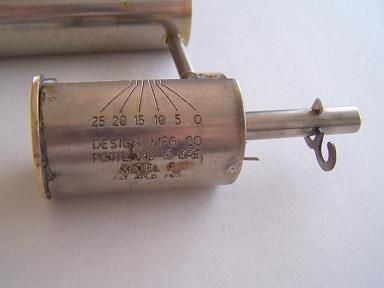 Larger image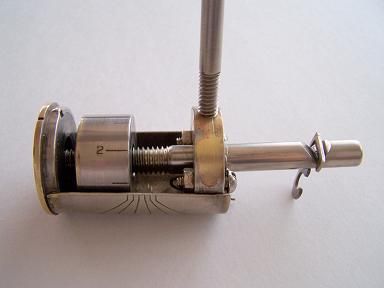 Larger image
2532. "A
Surveyor's Cross
is a simple instrument for making alignments at right angles to each other. It has no movable parts. Its primary feature is vertical slits, hairs, or strings positioned opposite and at right angles to each other—inches or feet apart, depending on the form of the instrument. By lining them up, lines can be projected on the ground for a considerable distance."
The larger openings have a wire running across them that can be seen when looking through one of the narrow slots: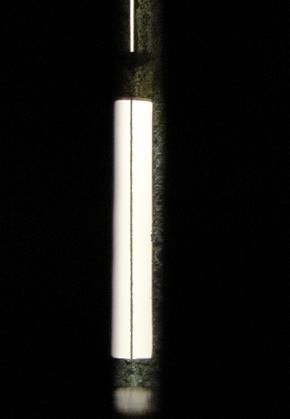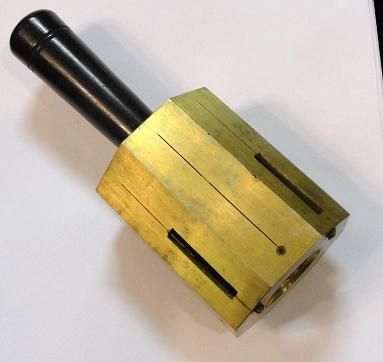 Larger image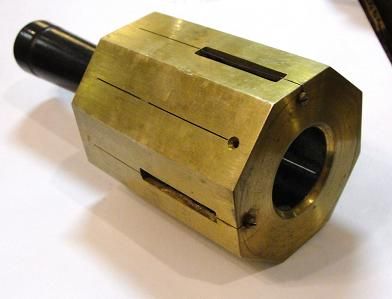 Larger image
Are you interested in Old Tools and Tool Collecting? Want to learn more about tools, and meet some great people who have the same interests? Please take a minute to check out the Mid-West Tool Collectors Web Site at this link:
www.mwtca.org
.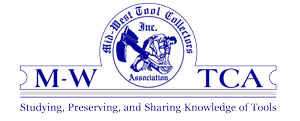 To submit photos, send them to the address in my
profile
, please include dimensions, any text on the item, and where it was found.
Last week's set is seen below,
click here
to view the entire post.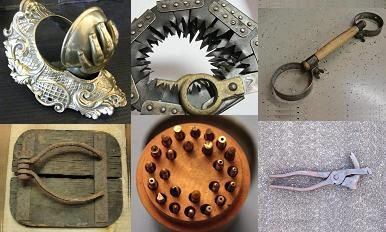 More discussion and comments on these photos can be found at the newsgroup
rec.puzzles
.