For first time visitors I recommend
this archive
for some of my best posts.
2695. Around 4" diameter, take a look at
Neatorama
for more guesses and a chance to win a T-shirt: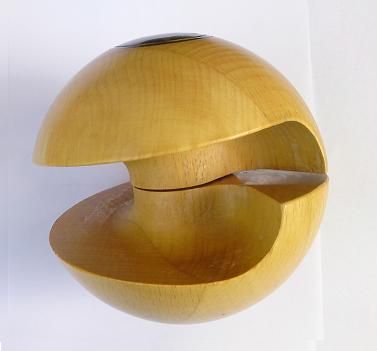 Larger image
2696. Sent in by someone who found a number of these in central Pennsylvania, local industries have included foundries, brick making, railroad, coal-fired power plant, and coal mining. Dimensions are 3-1/2" sq. x 6-1/4" h. The sheet metal case is lined with asbestos which is blackened with soot. There are traces of ash in the bottom.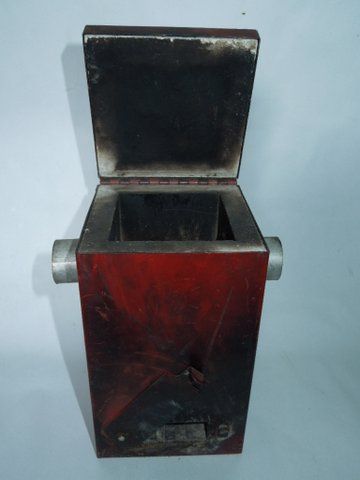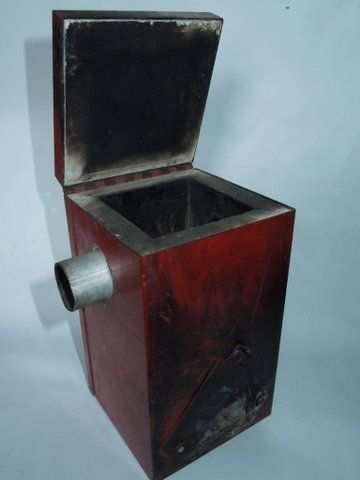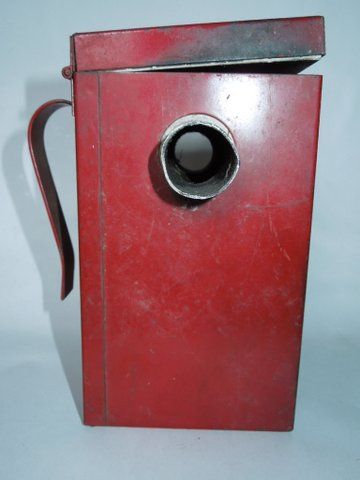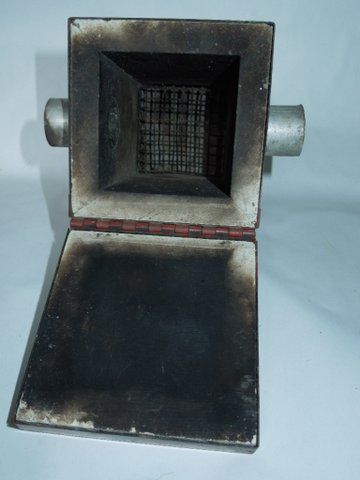 2697. Approximately 3"-5" long: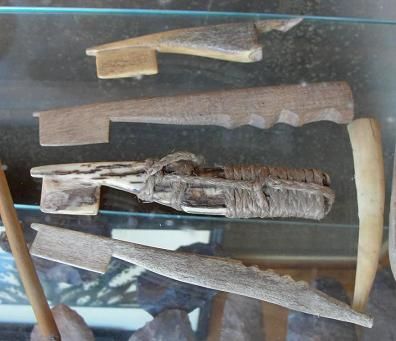 Larger image
2698. 27" long:

Larger image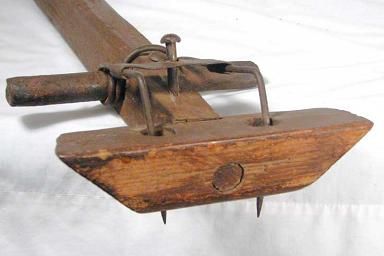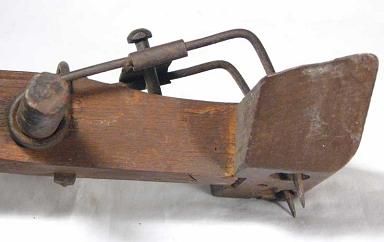 2699. 10" long: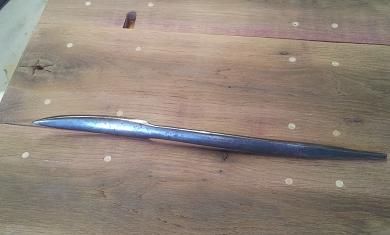 Larger image
2700.
Larger image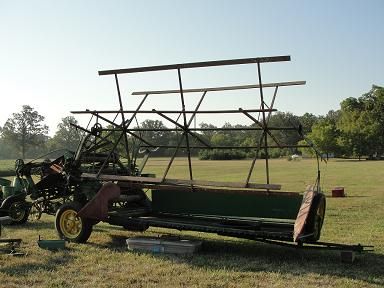 Larger image
Answers:
2695. This is a
Scandanavian nutcracker
: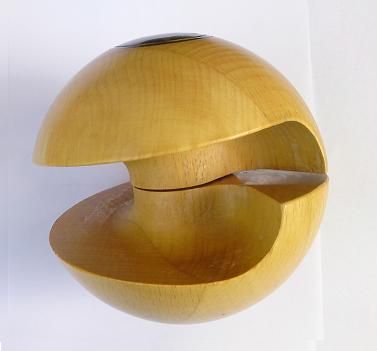 Larger image
2696. No answer yet for this item: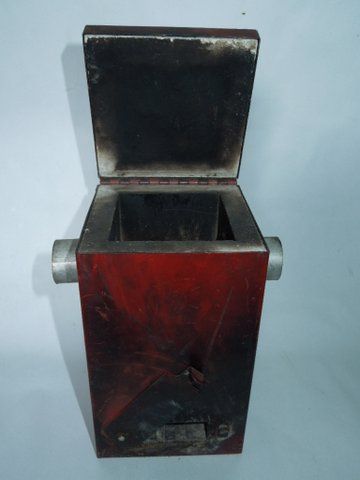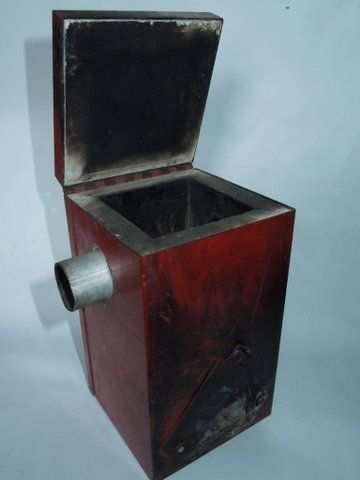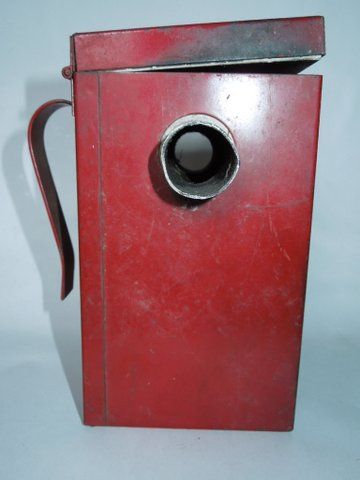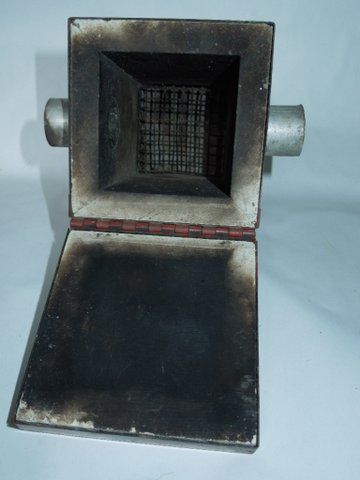 2697. These are all Inuit net spacing gauges, similar ones can be seen in lot #154 on
this page
: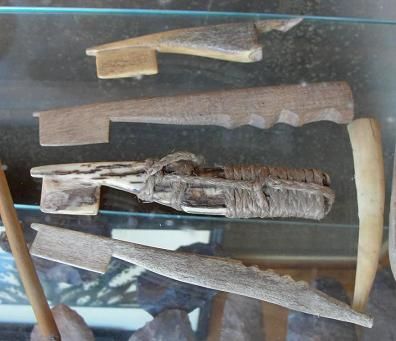 Larger image
2698. This is an animal poke that is missing the part that goes around the animal's neck, the same type of device can be seen in patent number
49,071
: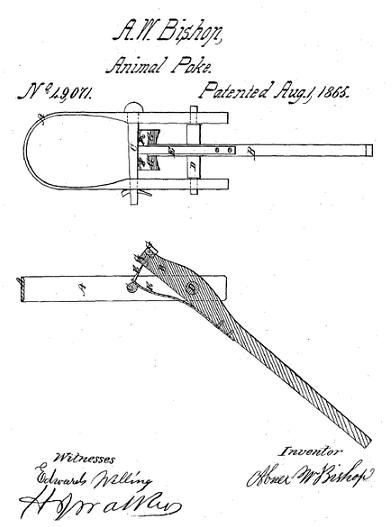 Larger image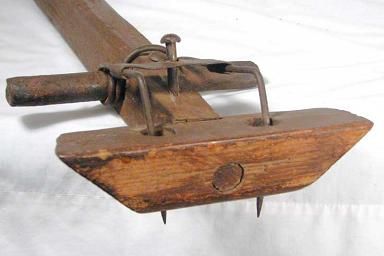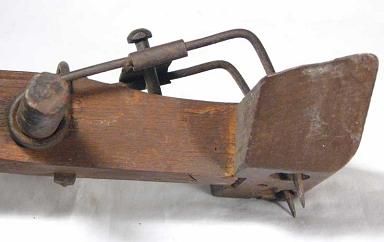 2699. This is a
babbitt
bearing scraper, a similar tool can be seen in use
on this site
: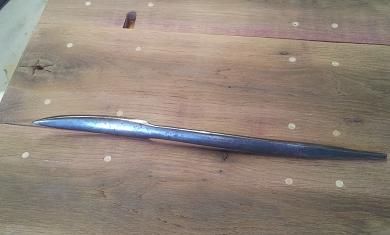 Larger image
Below is another bearing scraper that was posted here a few years ago: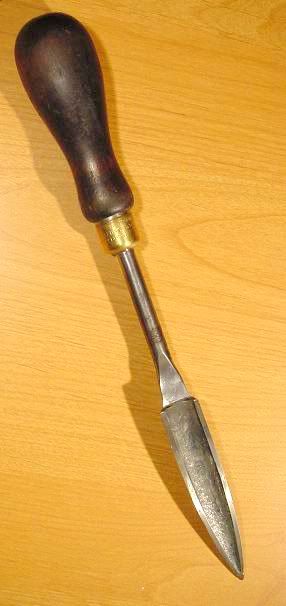 2700. A reaper that was used for harvesting grain, this device would cut and bundle the crops, as seen in this video:
Larger image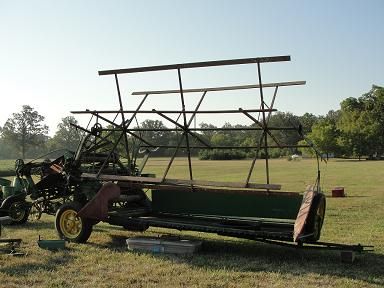 Larger image
Are you interested in Old Tools and Tool Collecting? Want to learn more about tools, and meet some great people who have the same interests? Please take a minute to check out the Mid-West Tool Collectors Web Site at this link:
www.mwtca.org
.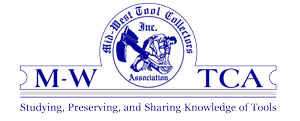 To submit photos, send them to the address in my
profile
, please include dimensions, any text on the item, and where it was found.
Last week's set is seen below,
click here
to view the entire post.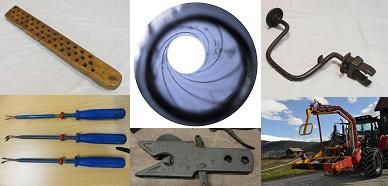 More discussion and comments on these photos can be found at the newsgroup
rec.puzzles
.