For first time visitors I recommend
this archive
for some of my best posts.
2731. Around 30" diameter: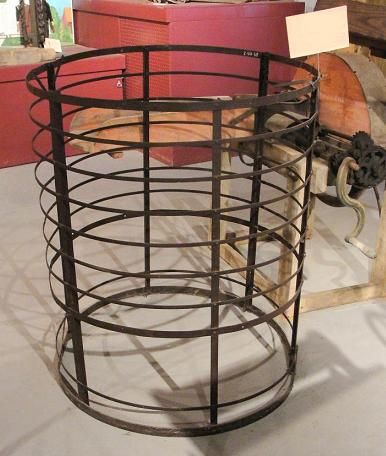 Larger image
There were a few of these metal pieces along the top: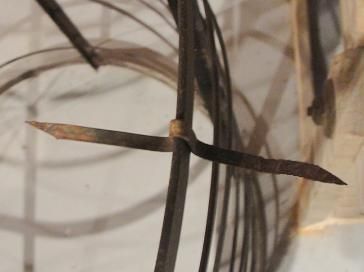 2732. 5" long, the business end is similar to a Phillips screwdriver: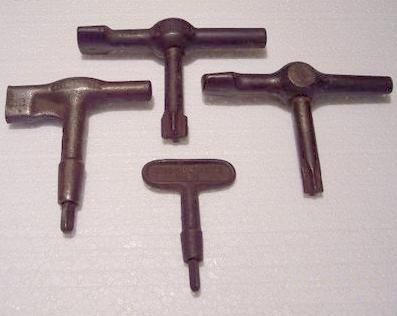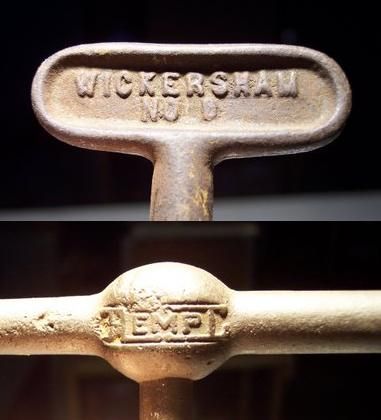 2733. 5" O.D.: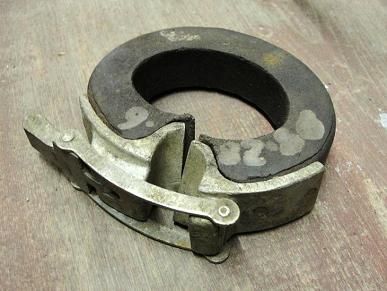 Larger image
7" O.D.: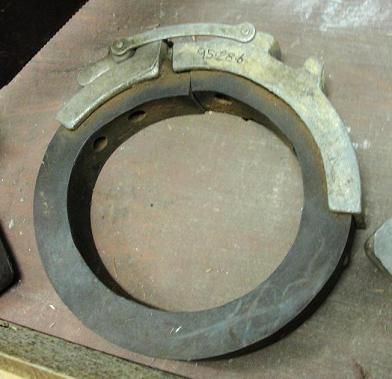 Larger image
2734. The large holes are about 36" diameter, take a look at
Neatorama
for more guesses and a chance to win a T-shirt: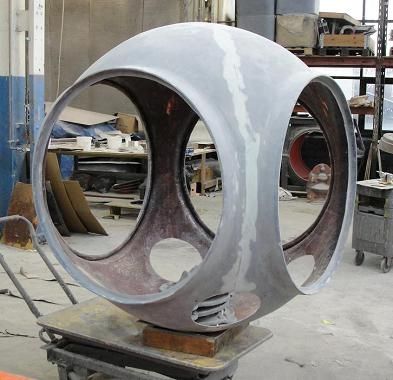 Larger image
2735. 10" O.D.: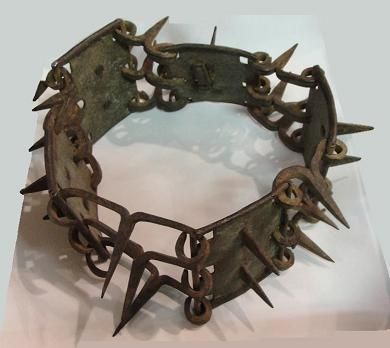 Larger image
2736. 7" long, sent in by a visitor who was looking to find the purpose of this tool: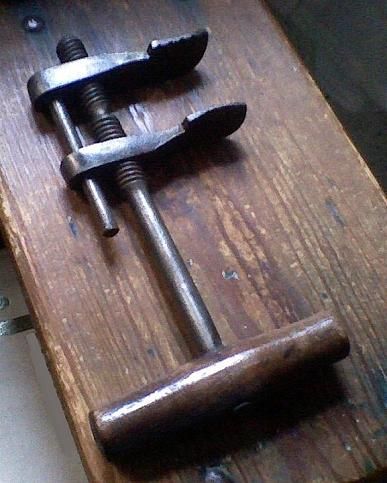 Larger image
Answers:
2731. This is a corn drying rack, corn was stuck onto the small metal parts and left to be air dried, the kernels were then removed from the cob to be used as seed for the following year, patent number
1,638,651
: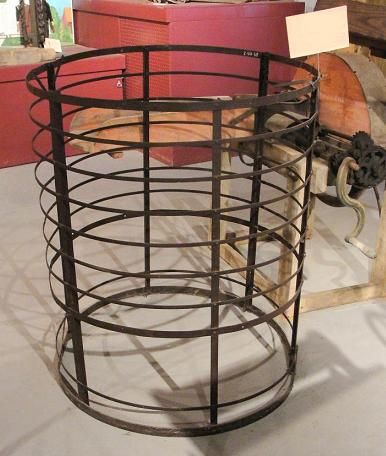 Larger image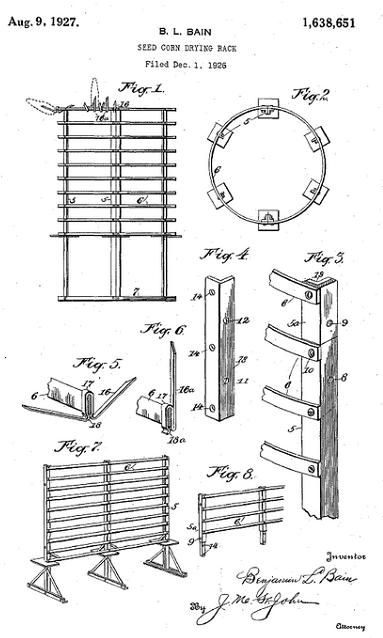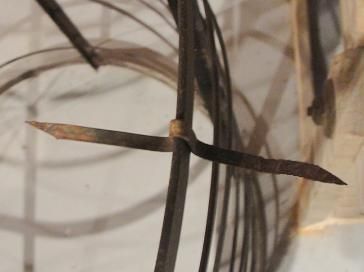 2732. These are
keys
that are used to tighten printer's quoins(pronounced "coins", metal wedges that employ friction to hold the type and furniture in the chase):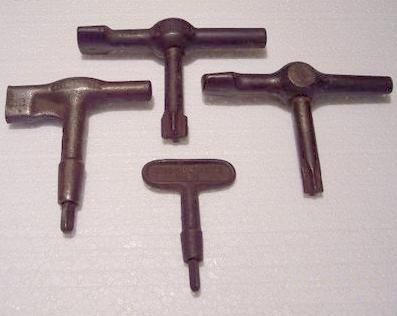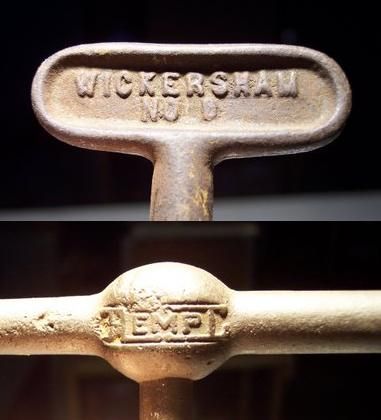 2733. These are pipe joint runners. When connecting two sections of pipe the conventional practice was to insert the small end of one into the bell end of an adjoining section and after oakum was caulked in the joint, molten lead was added to keep the oakum in place and form an effective metal seal. These items were used as a barrier to retain the molten metal until it solidified, they also provided a spout or runner through which the molten metal could be poured in the bell, patent number
2,501,484
.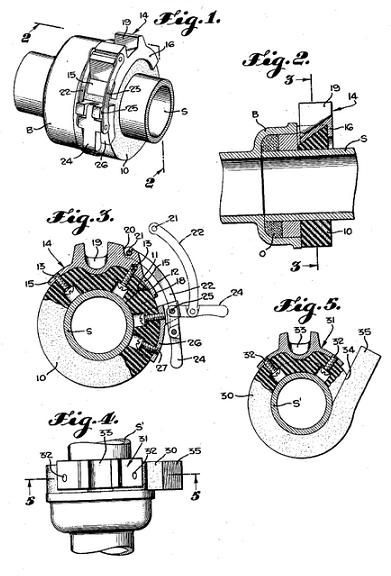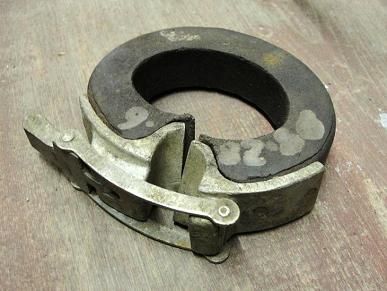 Larger image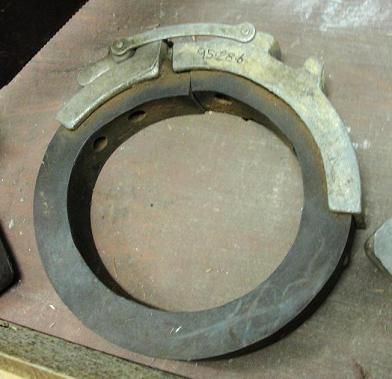 Larger image
2734. This is the housing for a
Verdin four faced street clock
: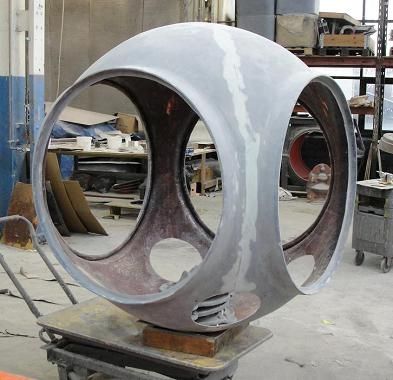 Larger image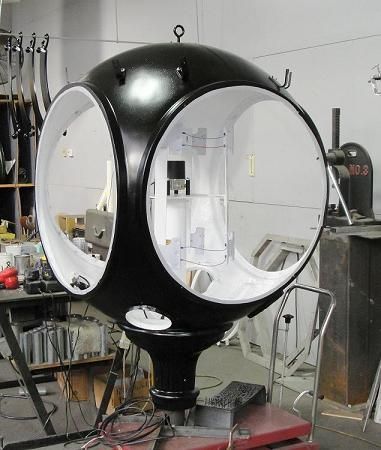 Larger image
Larger image
2735. This is a
dog collar
to protect them against wolves when guarding a flock, it may have also been used to protect dogs when hunting wild animals: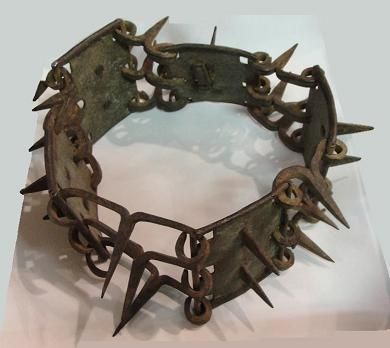 Larger image
2736. A cobbler's lasting tool, it was used to draw and hold leather over a
last
(a solid form around which a shoe is molded) when making boots and shoes, patent number
25,995
: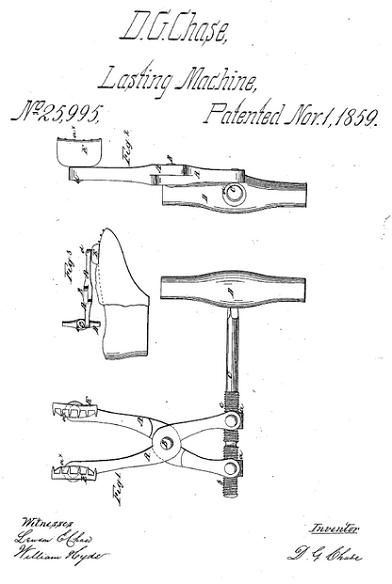 A similar tool was posted here last year: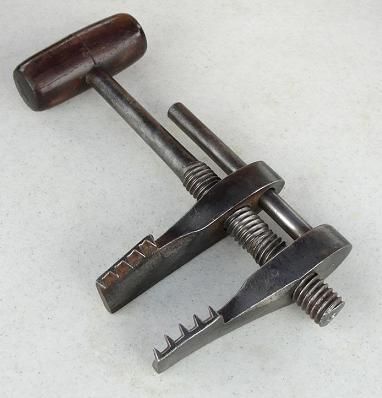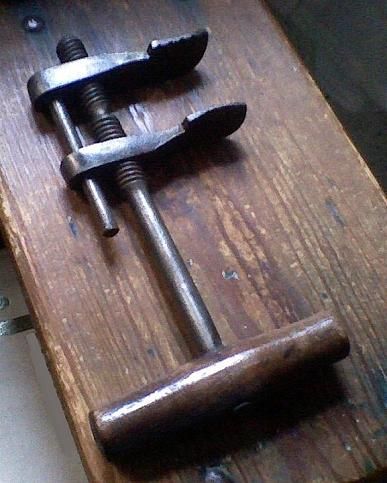 Larger image
-----
This video profiles a store in Maine where tools are recycled, it looks like an interesting place:
Are you interested in Old Tools and Tool Collecting? Want to learn more about tools, and meet some great people who have the same interests? Please take a minute to check out the Mid-West Tool Collectors Web Site at this link:
www.mwtca.org
.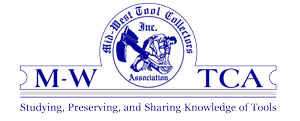 To submit photos, send them to the address in my
profile
, please include dimensions, any text on the item, and where it was found.
Last week's set is seen below,
click here
to view the entire post.
More discussion and comments on these photos can be found at the newsgroup
rec.puzzles
.