For first time visitors I recommend
this archive
for some of my best posts.
2761. 24" tall: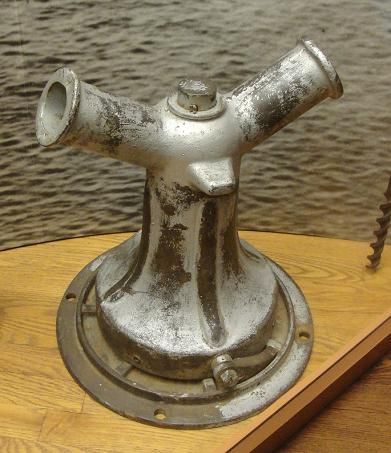 Larger image
2762. Each metal part is 9" wide, text on the case says Werner: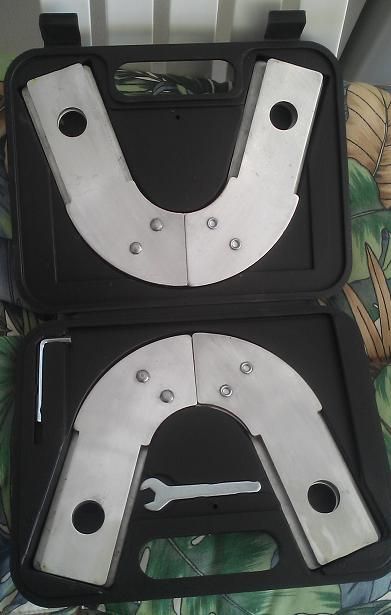 Larger image
2763. Around 12" long: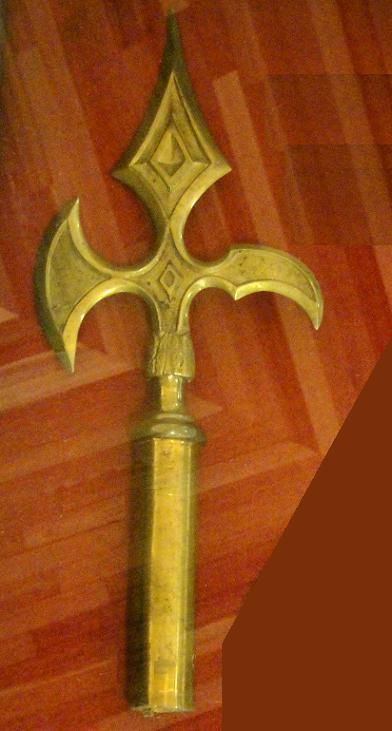 2764. Approximately 3" diameter: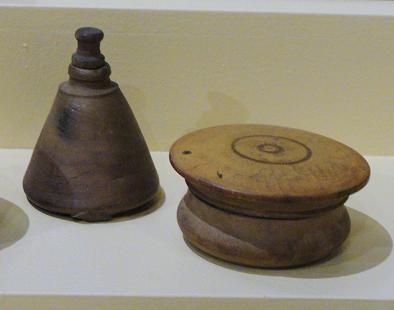 Larger image
2765. 4-1/2' tall, take a look at
Neatorama
for more guesses and a chance to win one of their
funny T-shirts
: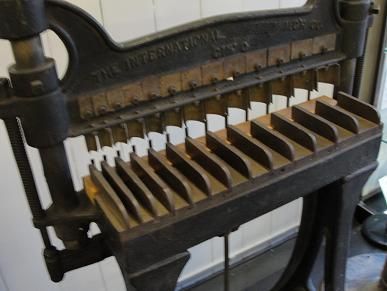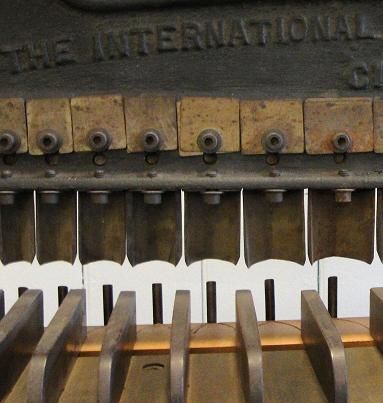 Larger image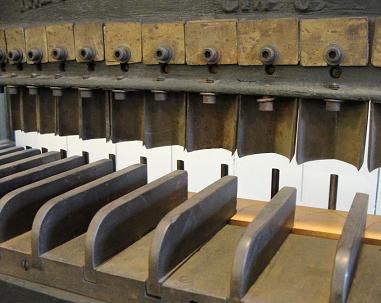 Larger image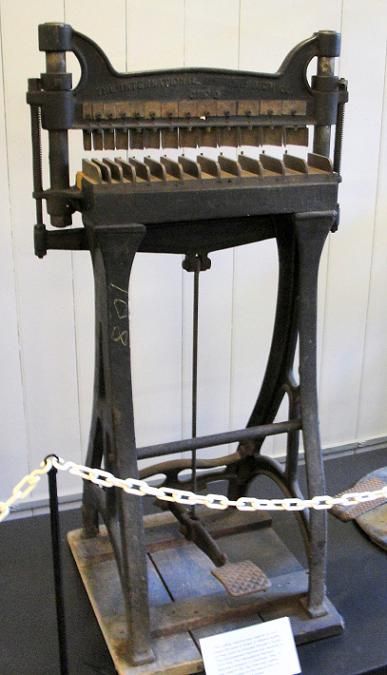 2766. Submitted by a visitor who would like to find the purpose of this item, it's about 1cm or .39" wide: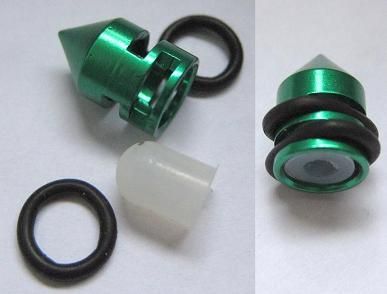 Larger image
Answers:
2761. This is a ship's
capstan
, it is a vertical-axled rotating machine with a pivoting ratchet, developed for use on sailing ships to apply force to ropes, cables, and
hawsers
.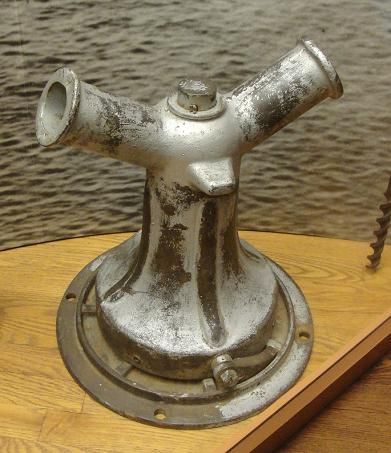 Larger image
2762. A
Werner Multi-Ladder Telescoping Hinge Set
, used to configure ladders into an A-frame shape: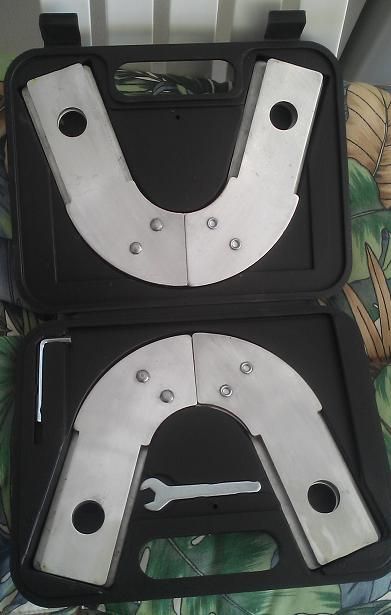 Larger image
2763. A Civil War infantry Halbard design flag staff finial: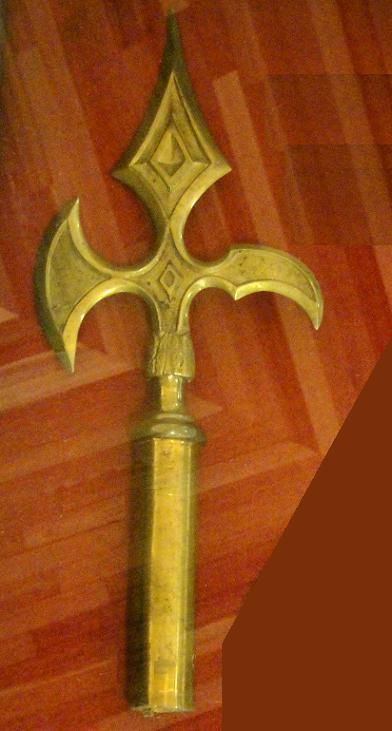 2764. These are ink wells that were used by Civil War soldiers: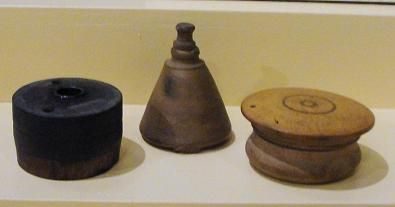 Larger image
2765. A harness cutting machine that was made by The International Harness Manufacturing Company, of Cincinnati, Ohio: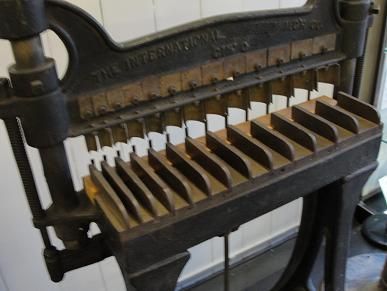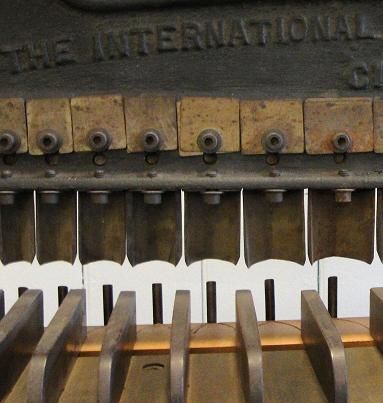 Larger image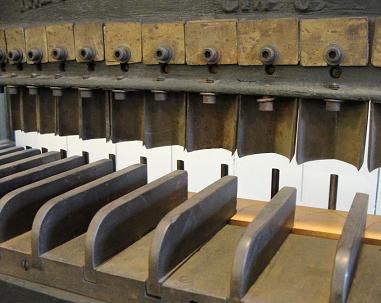 Larger image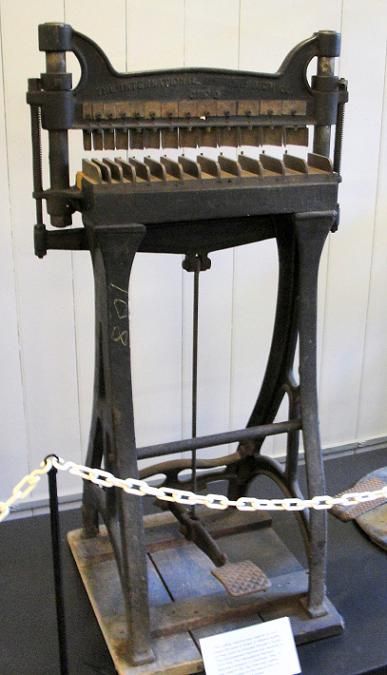 2766. A
Body Post Marker
, these are used to mark an RC car body shell for accurate alignment.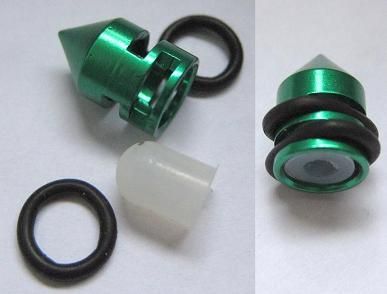 Larger image
Update:
2744. This hood is from a
1935 Ford Deluxe
3 window coupe: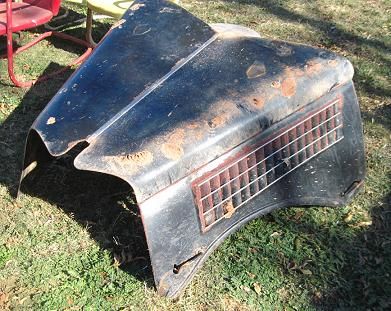 Larger image
Are you interested in Old Tools and Tool Collecting? Want to learn more about tools, and meet some great people who have the same interests? Please take a minute to check out the Mid-West Tool Collectors Web Site at this link:
www.mwtca.org
.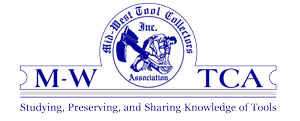 To submit photos, send them to the address in my
profile
, please include dimensions, any text on the item, and where it was found.
Last week's set is seen below,
click here
to view the entire post.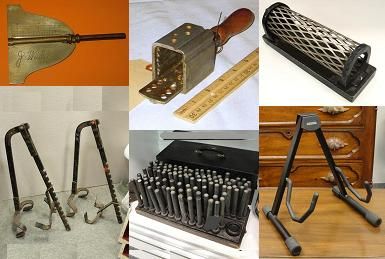 More discussion and comments on these photos can be found at the newsgroup
rec.puzzles
.