For first time visitors I recommend
this archive
for some of my best posts.
2785.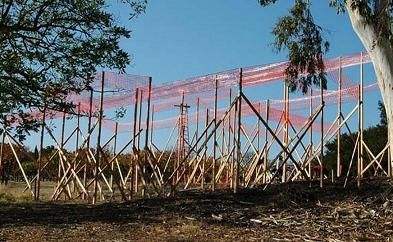 Larger image
2786. Sent in by a visitor: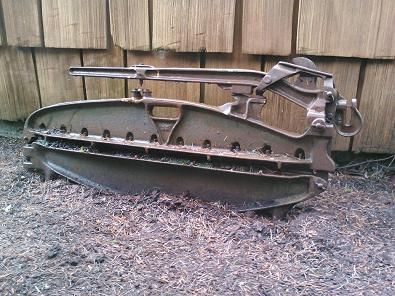 Larger image
2787. 18" tall, take a look at
Neatorama
for more guesses and a chance to win one of their
funny T-shirts
.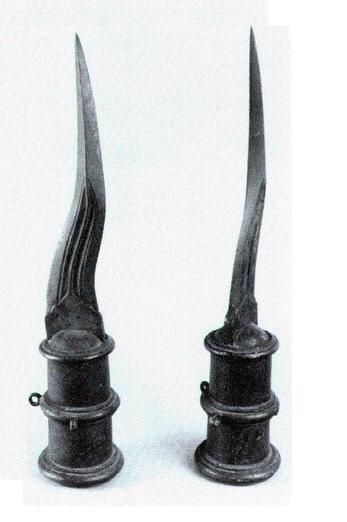 2788. Someone is looking to find the exact purpose of this item, it has some small holes in it: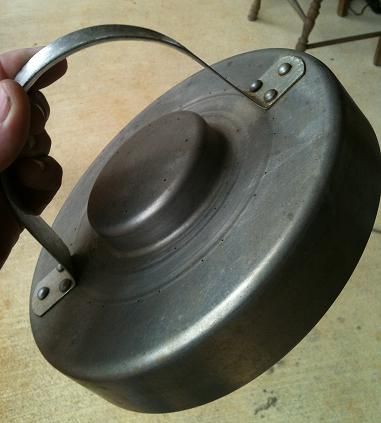 Larger image
2789. 12" long: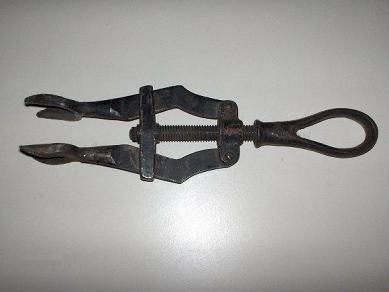 Larger image
2790. Sent in by a visitor who would like to find out how this tool is used: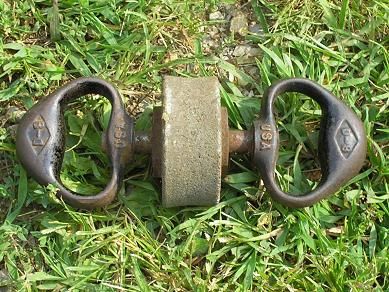 Larger image
Answers:
2785. These are
story poles
, they are used to assist developers and the public in the review of new buildings. "The requirement to erect story poles to depict the general size, massing, and scale of a project during the design review process has become increasingly popular for proposed development in areas with view preservation concerns. Once final elevations for proposed ridge lines are established, a
framework of poles is erected and connected with a band of construction mesh
. When completed the story poles create an accurate silhouette of the proposed project and give a good indication of the size, scale, and massing of the project to follow."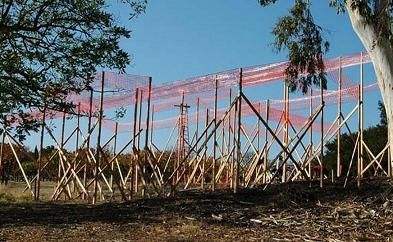 Larger image
2786. A portable asbestos shingle cutter, it can also punch nail holes , patent number
1,814,151
: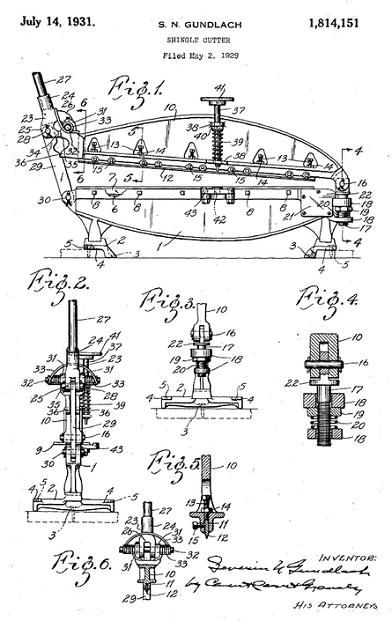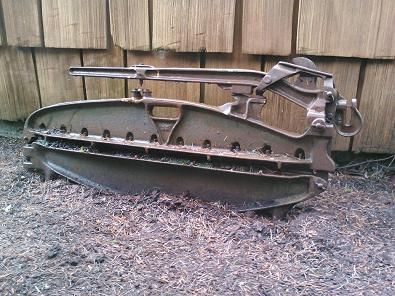 Larger image
2787. These are
tusk covers for Indian battle elephants: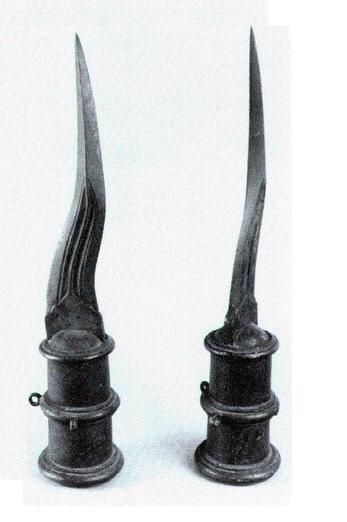 2788. This appears to be a lid of some sort but we haven't yet found its exact purpose: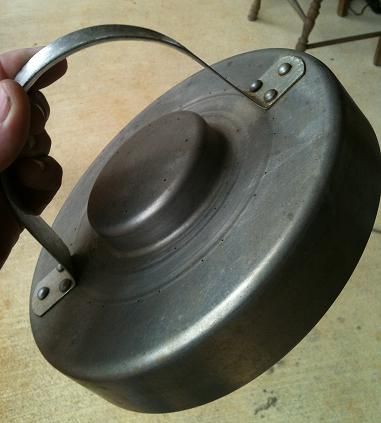 Larger image
2789. An automobile valve spring compressor: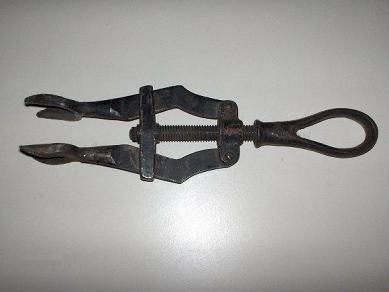 Larger image
2790. This tool was used to shape and dress band saw grinding wheels, modern versions can be seen
here
and
here
, one can be seen in use on
this page
.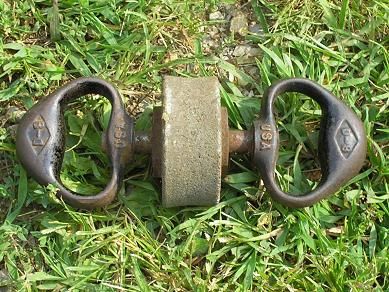 Larger image
Are you interested in Old Tools and Tool Collecting? Want to learn more about tools, and meet some great people who have the same interests? Please take a minute to check out the Mid-West Tool Collectors Web Site at this link:
www.mwtca.org
.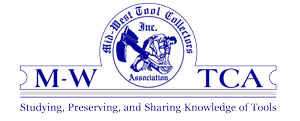 To submit photos, send them to the address in my
profile
, please include dimensions, any text on the item, and where it was found.
Last week's set is seen below,
click here
to view the entire post.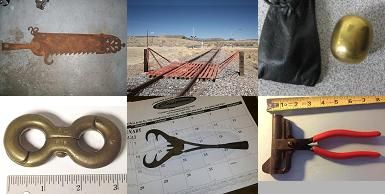 More discussion and comments on these photos can be found at the newsgroup
rec.puzzles
.