For first time visitors I recommend
this archive
for some of my best posts.
2971. Sent in by a visitor who would like to find the purpose of this device: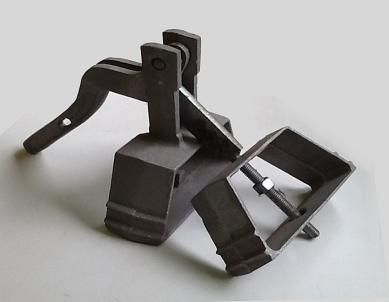 Larger image
2972. 2-1/8" long, take a look at
Neatorama
for more guesses and a chance to win a
T-shirt
.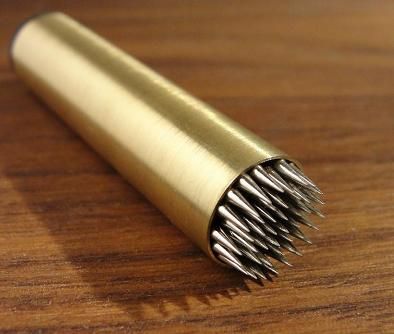 Larger image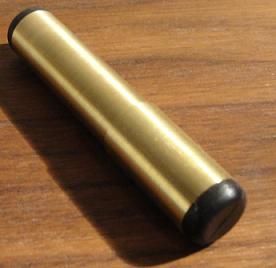 2973.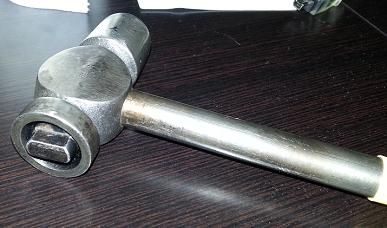 Larger image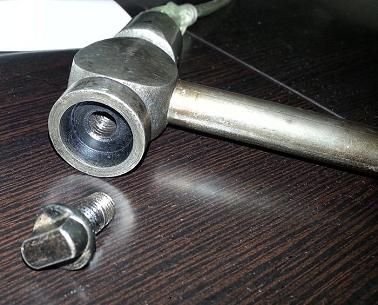 Larger image
2974. 17" long: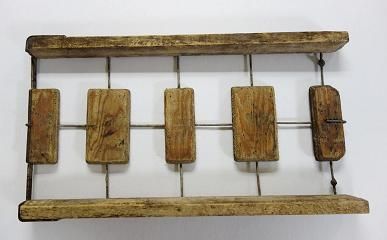 Larger image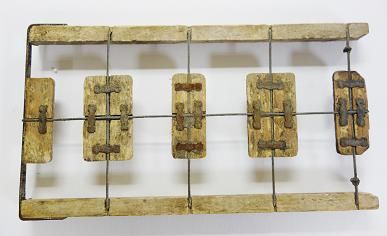 Larger image
2975. Made of metal and rubber:

2976. 7' long: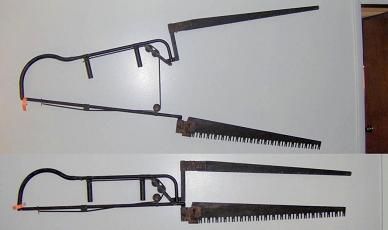 Larger image
Answers:
2971. This is a wheel chock for tandem axles, for stabilizing a trailer to prevent movement while parked or re-hitching, in use it would be positioned between the tires like the one seen
here
.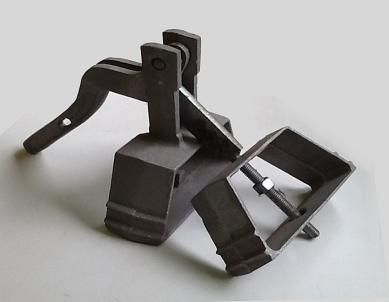 Larger image
2972. This is a billiards cue
Tip Pik
, used to make small holes in the tip so it holds chalk better.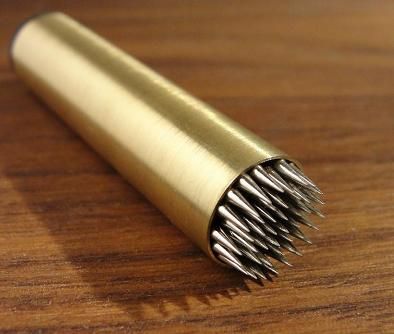 Larger image
2973. A multi-purpose hammer that uses
interchangeable heads
made of copper, brass, nylon, plastic, and rubber, or possibly a
dead blow hammer
that uses replaceable heads: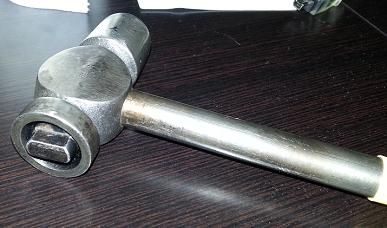 Larger image
The part in the foreground looks to be the remains of one of the soft heads that has broken off leaving only its screw-in mounting stud.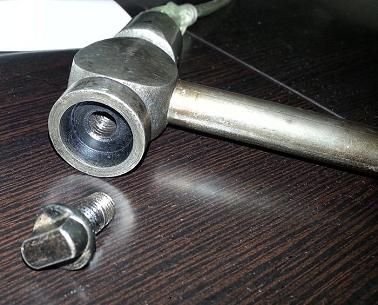 Larger image
2974. The mason who produced this tool hated to lose mortar when connecting two cinder blocks. Too often the mortar fell into the holes in the block and could not be retrieved. This tool was made to be positioned on top of a block, the mortar was then placed on the block, next the tool was removed, and another cinder block placed on top. The person who invented this created 5 or 6 similar ones but the design of each was somewhat different.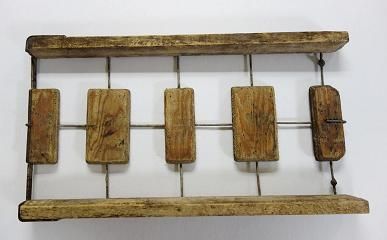 Larger image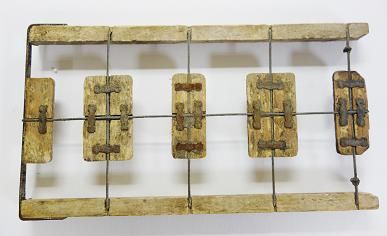 Larger image
2975. This is a wedge mute, or tuning mute, it was placed between strings by a piano tuner to silence ones not being worked on, further description can be found on
this page
.

2976. A Teles one man cross-cut saw, made by the T. L. Smith Co., London: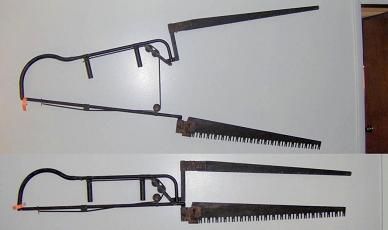 Larger image
Are you interested in Old Tools and Tool Collecting? Want to learn more about tools, and meet some great people who have the same interests? Please take a minute to check out the Mid-West Tool Collectors Web Site at this link:
www.mwtca.org
.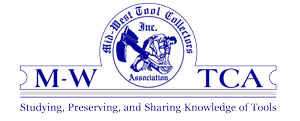 To submit photos, send them to the address in my
profile
, please include dimensions, any text on the item, and where it was found.
Last week's set is seen below,
click here
to view the entire post.
Check out Neatorama for lots of
funny T-shirts
.
More discussion and comments on these photos can be found at the newsgroup
rec.puzzles
.