For first time visitors I recommend
this archive
for some of my best posts.
3097. 1-1/8" long: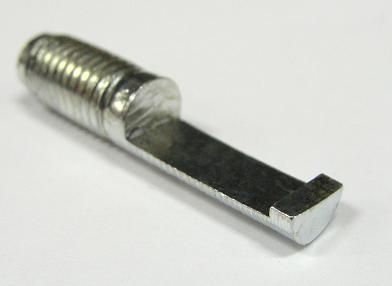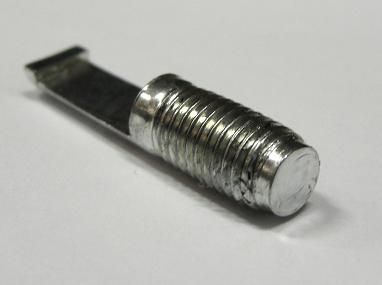 3098. 11" long, this tool has two blades at 90 degrees from each other: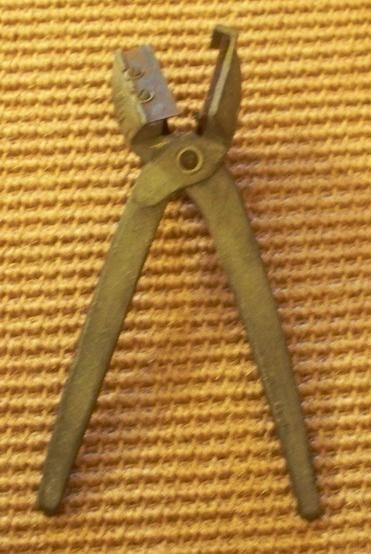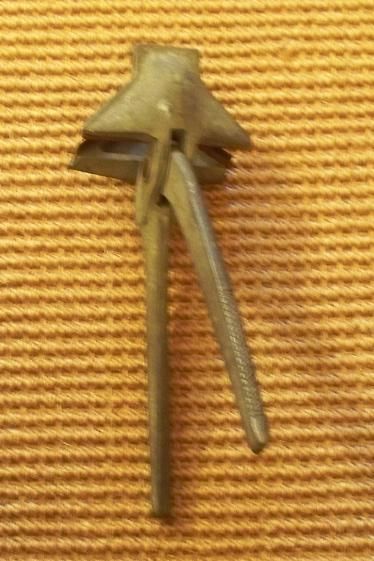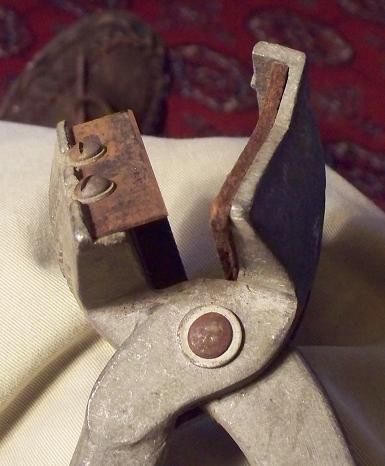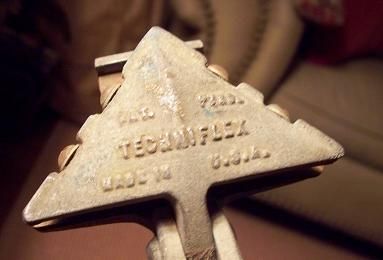 3099. 3" long: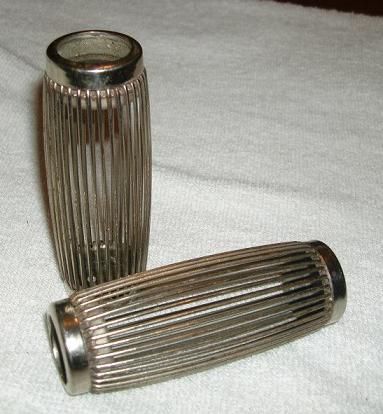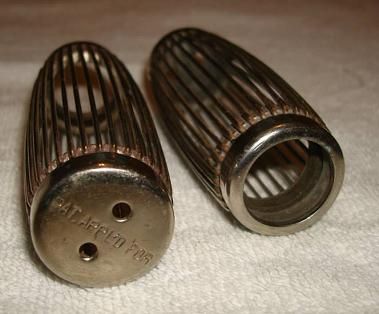 3100. 24" long: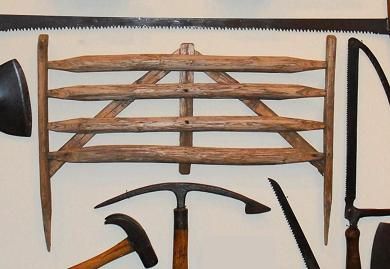 Larger image
3101. 10" long, the wooden base pivots and can be locked in place with the lever: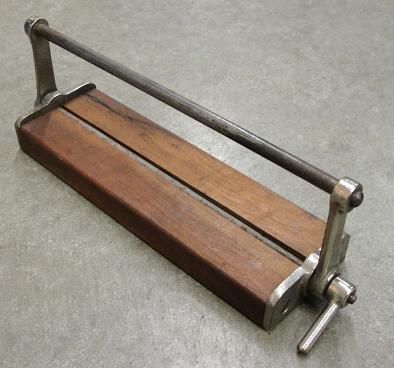 Larger image
3102. 2-1/2" long, take a look at
Neatorama
for more guesses and a chance to win a
T-shirt
.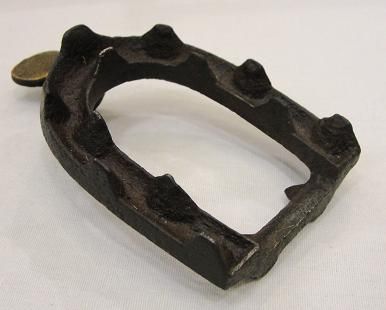 Larger image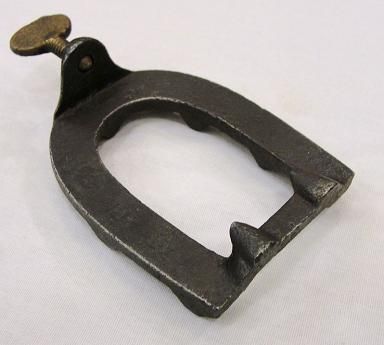 Larger image
Answers:
3097. This is part of a
combination square
: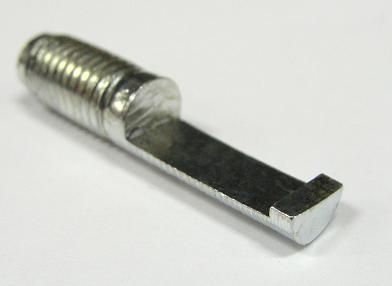 The location of the part on the tool is indicated by the arrow: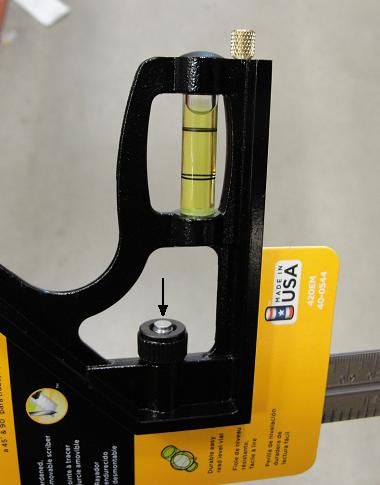 The small part on the end fits into this groove on the rule: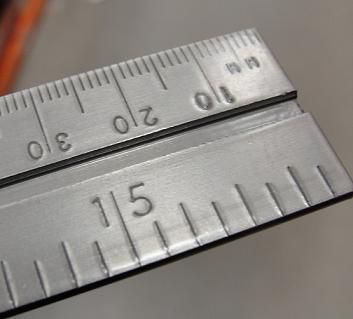 3098. This Techniflex tool is probably a hand miter, for cutting some type of material at a 45 degree angle: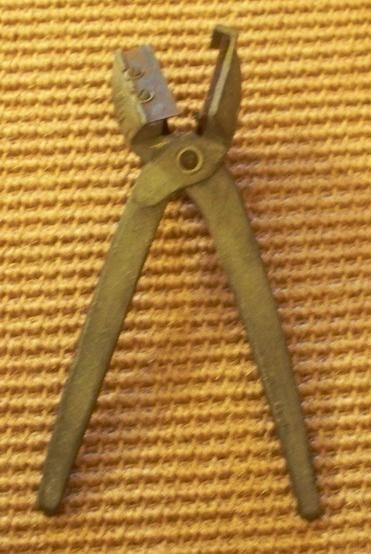 3099. No answer yet for these items: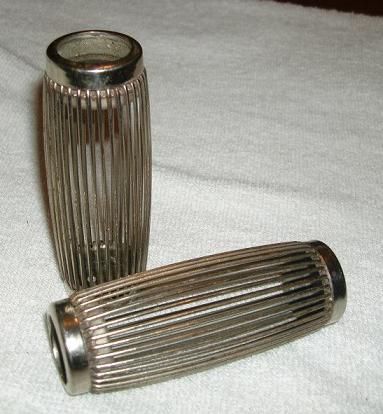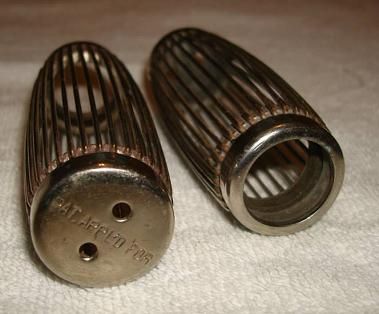 3100. This is a small version of a hurdle, which is a portable fence that could be used to make temporary pens for livestock that were at the market. It was part of a display of
hurdle making tools
at the
Sellars Gallery
.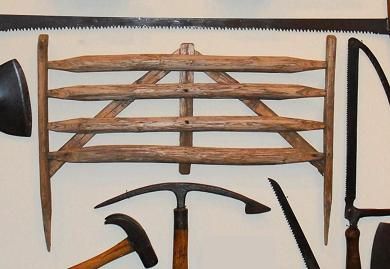 Larger image
3101. No answer yet: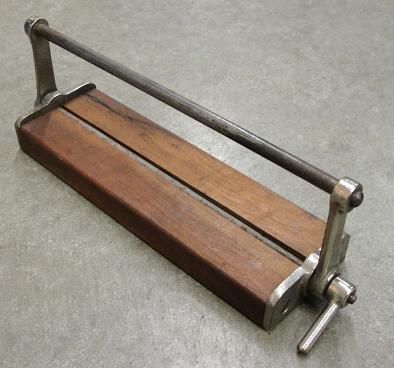 Larger image
3102. This is an ice cleat for attaching to the heel of a shoe.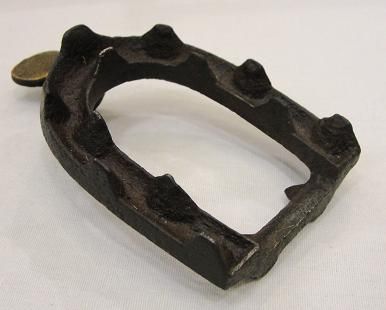 Larger image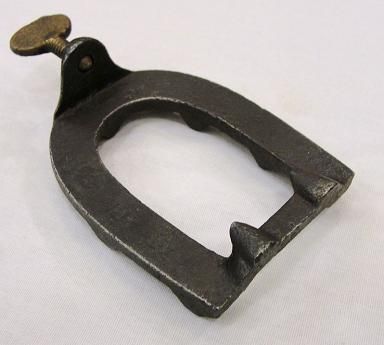 Larger image
Are you interested in Old Tools and Tool Collecting? Want to learn more about tools, and meet some great people who have the same interests? Please take a minute to check out the Mid-West Tool Collectors Web Site at this link:
www.mwtca.org
.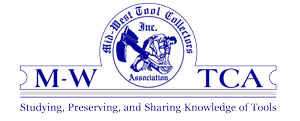 To submit photos, send them to the address in my
profile
, please include dimensions, any text on the item, and where it was found.
Last week's set is seen below,
click here
to view the entire post.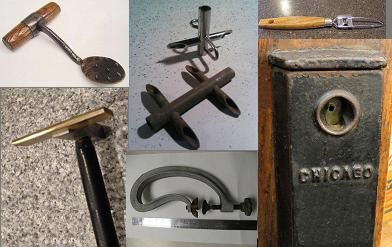 More discussion and comments on these photos can be found at the newsgroup
rec.puzzles
.