For first time visitors I recommend
this archive
for some of my best posts.
2077. The base is 15" long: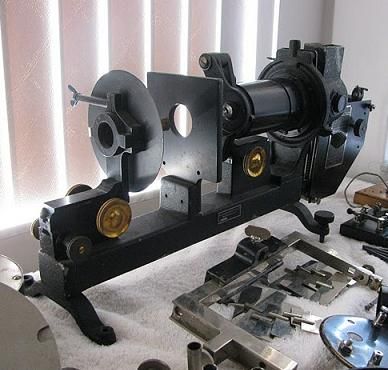 Larger image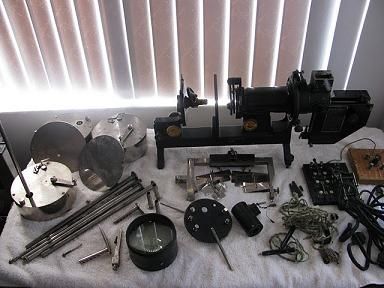 Larger image
These next two items were part of the set seen in the previous photos.
2078. 5" square: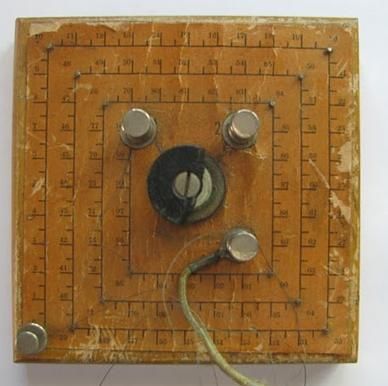 The numbers range from 0 to 100: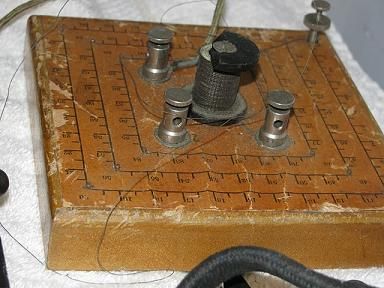 Larger image
2079. 6" diameter: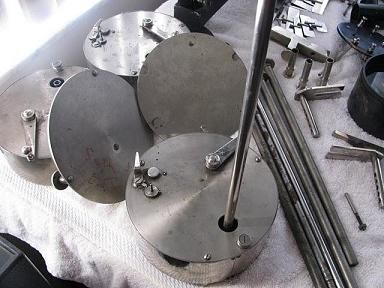 Larger image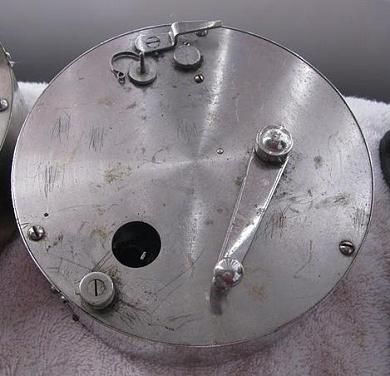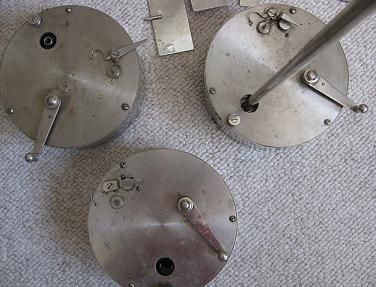 Larger image
2080. 12" tall when fully extended, take a look at
Neatorama
for more guesses and a chance to win a T-shirt: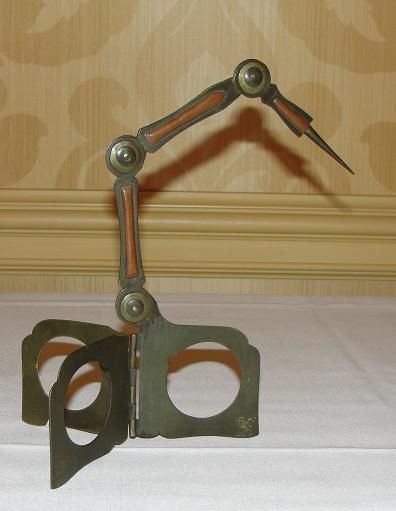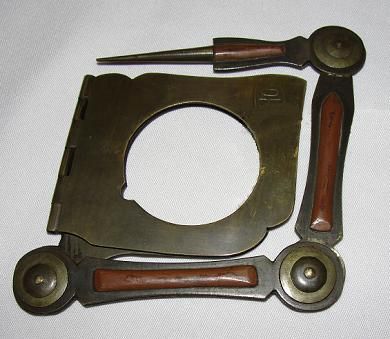 2081. Approximately 10" long: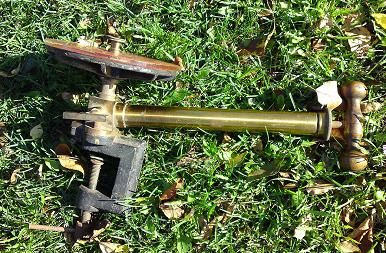 Larger image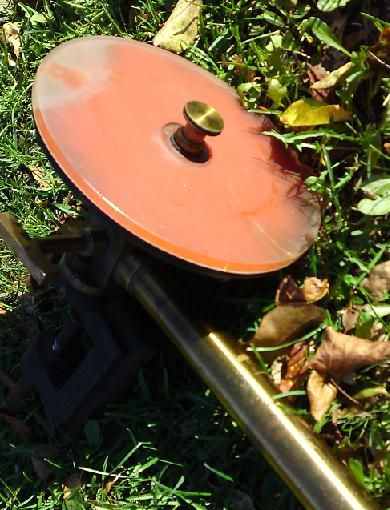 2082. 10" long, from the 1700s, the large part is hollow as is the piece on the upper left which is also open on the end: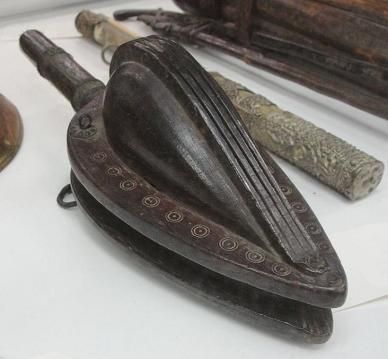 Larger image
Answers:
2077. A Bausch and Lomb carbon arc microscope projector: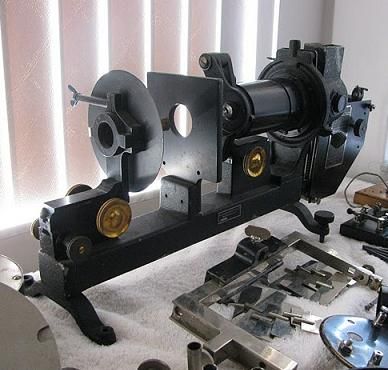 Larger image
2078. Probably an old
potentiometer
, a variable resistor for use in laboratory experiments: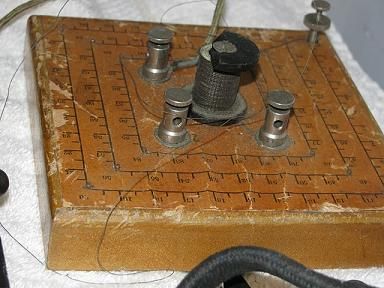 Larger image
2079. These are drives for chart recorders that were used in a lab, they are powered by a spring which is wound with the handle, the rod rotates when the drive is on, they could be used to record plant growth, breathing, early EKG, barometric pressure, etc.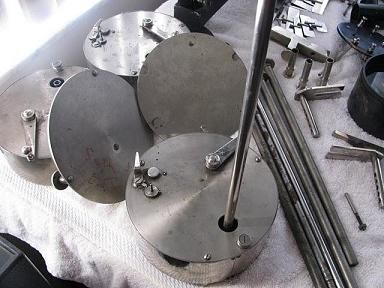 Larger image
At the top of this picture is a brake to stop the drive: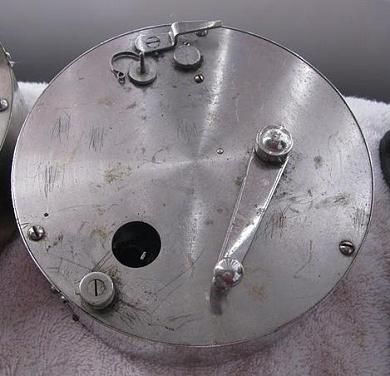 2080. A
Japanese traveling candlestick
, it's missing the part that would have caught the wax: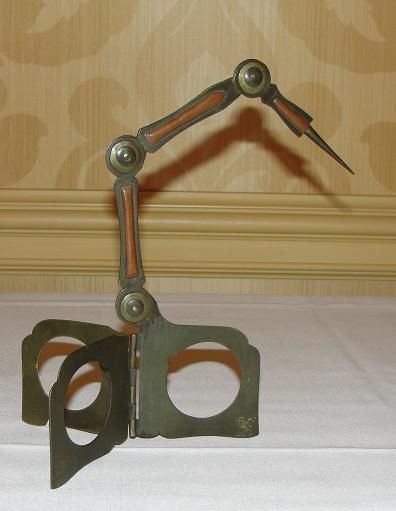 2081. A laboratory vacuum pump for a bell jar: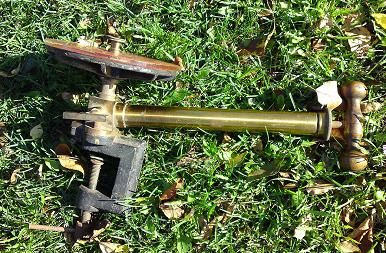 Larger image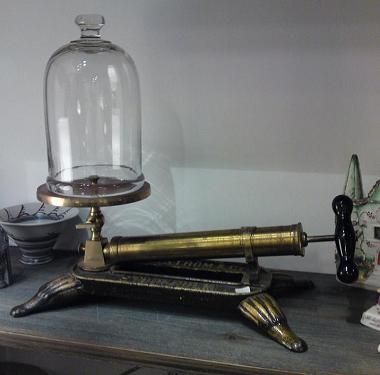 Larger image
2082. A powder horn for holding black powder for old firearms: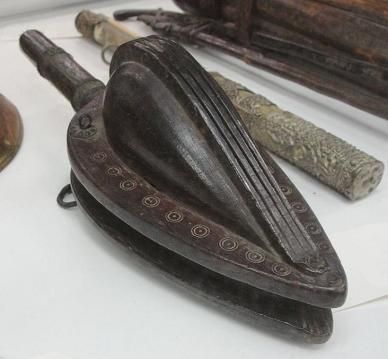 Larger image
To submit photos, send them to the address in my
profile
.
Last week's set is seen below,
click here
to view the entire post.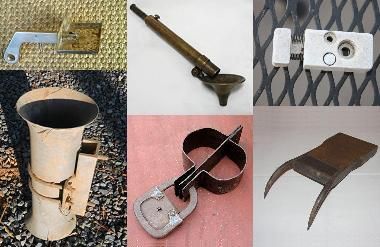 More discussion and comments on these photos can be found at the newsgroup
rec.puzzles
.