For first time visitors I recommend
this archive
for some of my best posts.
2089. 15" long: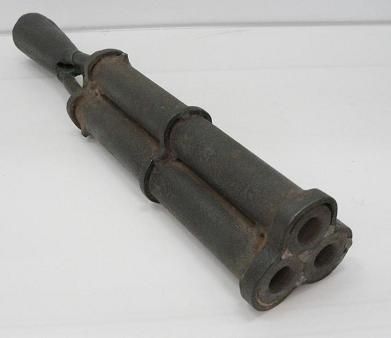 Larger image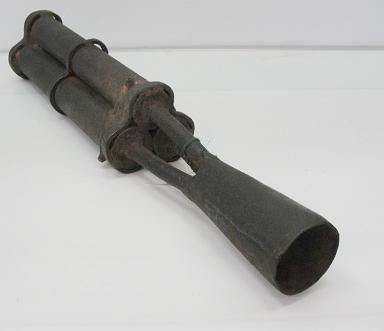 Larger image
2090. 12-1/2" long: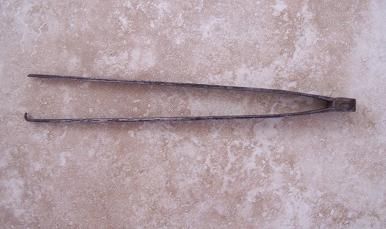 Larger image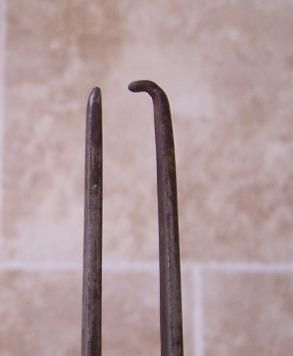 2091. The container is around 20" long: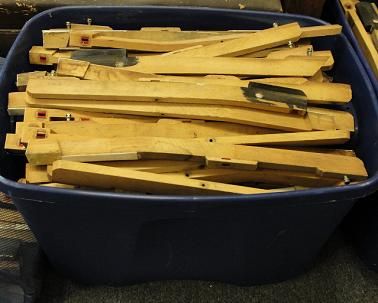 Larger image
2092. About 4" long: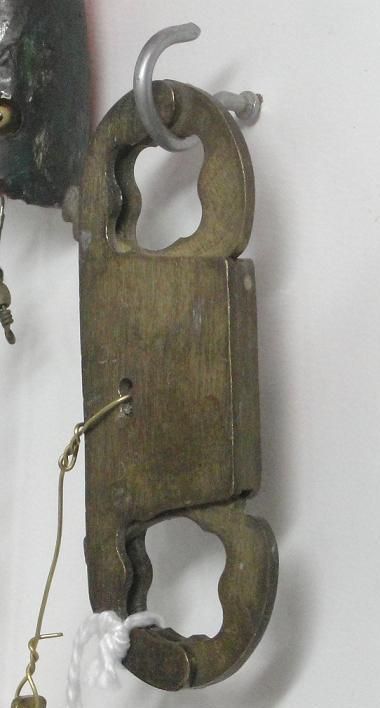 2093. This unidentified item was found by someone who was using an auger to dig a hole for a street light foundation in West Virginia: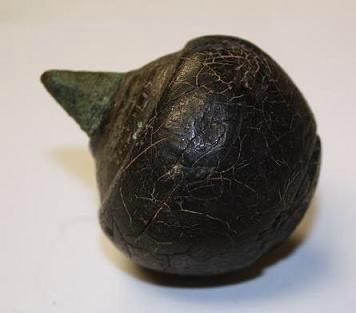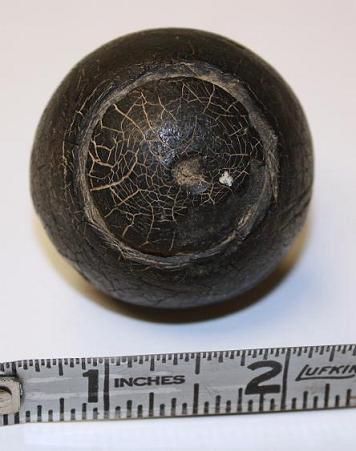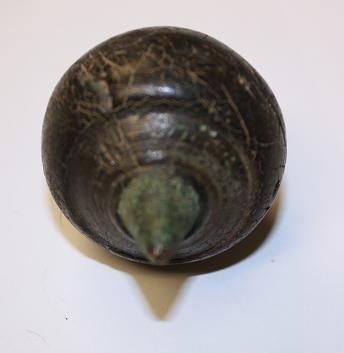 2094. Approximately 5" long, the disks on the right are magnetized and fit into the larger part, pushing the button on the left helps to remove the disks: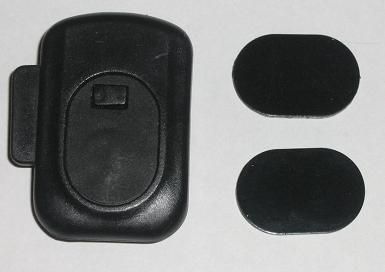 Larger image
There is some adhesive on the back of the larger part: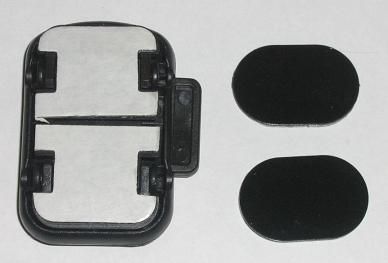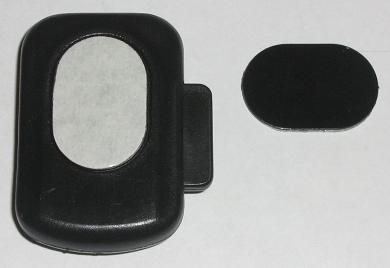 Answers:
2089. It was marked "18th century hand wrought cannon", though it's probably a replica from the mid 1900s: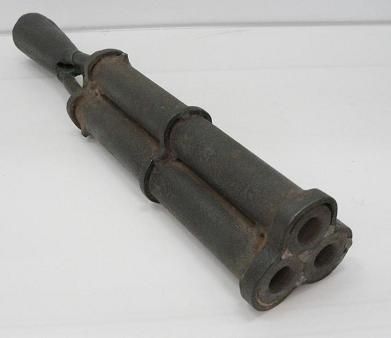 Larger image
This video shows how it was used, you could skip to 2:40 to see it being fired:
2090. A blind hole locator for use in the automotive or airline industry, if there are two pieces of sheet metal, one atop the other and the bottom one has a hole in it and you want to make a matching hole in the upper piece, this tool could be used to determine the exact location of the hole: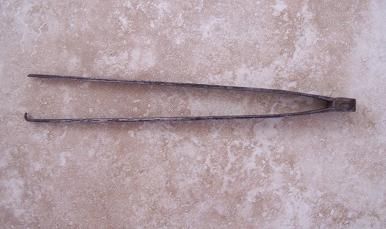 Larger image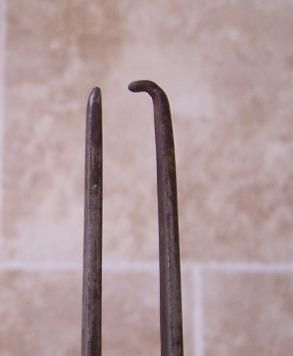 2091. These are all piano keys: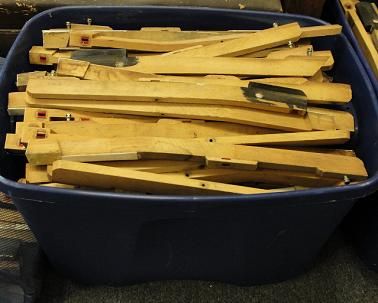 Larger image
2092. A pair of thumb cuffs for use by law enforcement: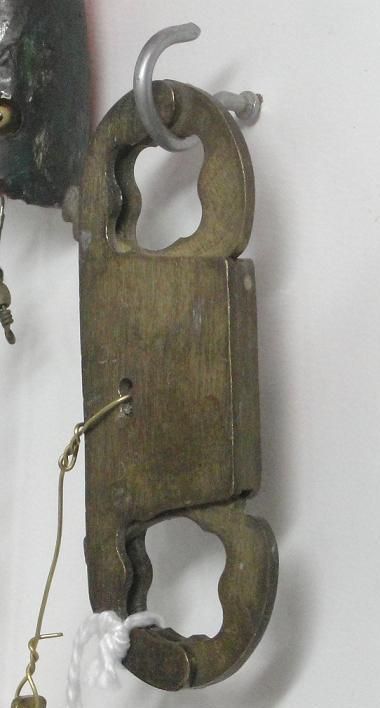 2093. Haven't been able to verify any of the guesses for this item: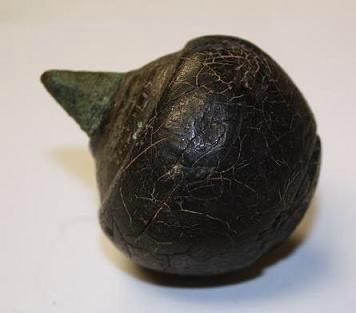 2094. A
universal phone holder
that is mounted onto a car dashboard, one of the disks is attached to the phone so it can be held by the base: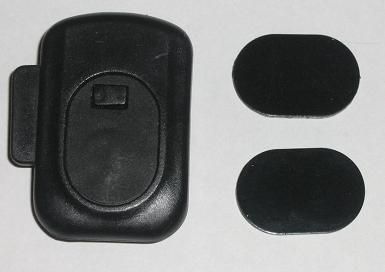 Larger image
A couple of updates from last week:
2085. According to
Orsa Link
:
, this is a plastic couplink for connecting plastic chain: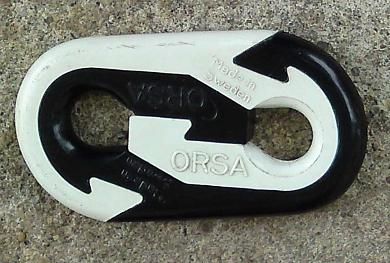 Larger image
2088. Someone sent me the photo below that shows how drag links were connected to another chain via wooden slats: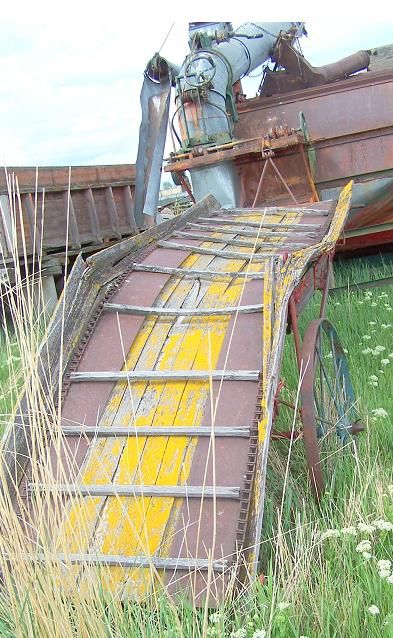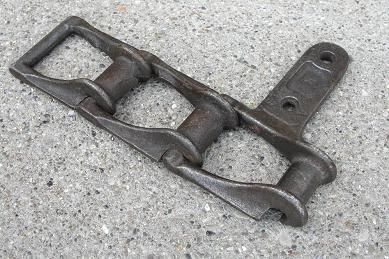 Larger image
To submit photos, send them to the address in my
profile
.
Last week's set is seen below,
click here
to view the entire post.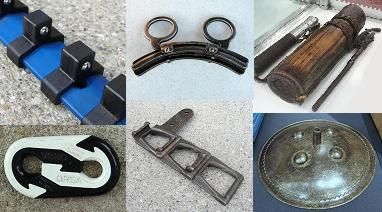 More discussion and comments on these photos can be found at the newsgroup
rec.puzzles
.