For first time visitors I recommend
this archive
for some of my best posts.
2155. 11" tall, take a look at
Neatorama
for more guesses on this item and a chance to win a T-shirt: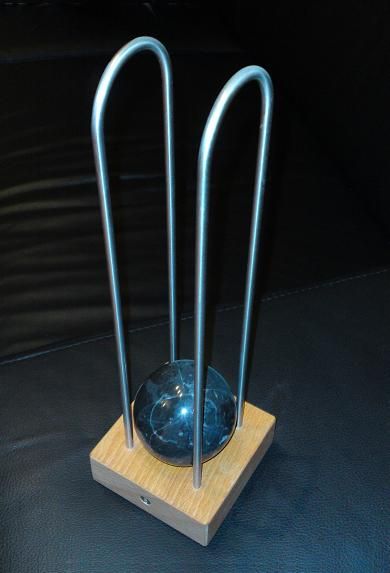 2156.7-1/2" long: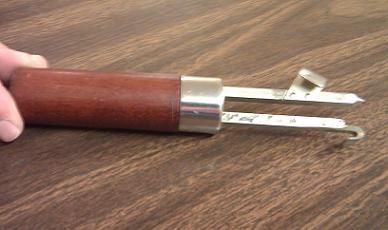 Larger image
2157. Approximately 24" wide: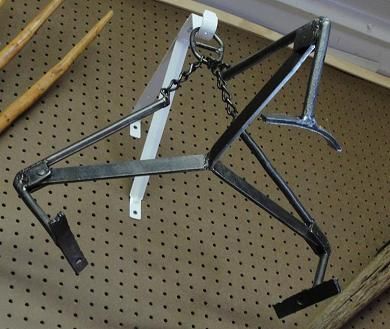 Larger image
2158. This was submitted by a visitor: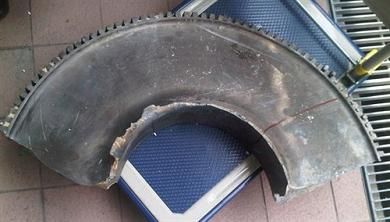 Larger image
2159. 6" long, this tool was sent in by a visitor who is looking to find its purpose:
More images
2160. Around 14" long: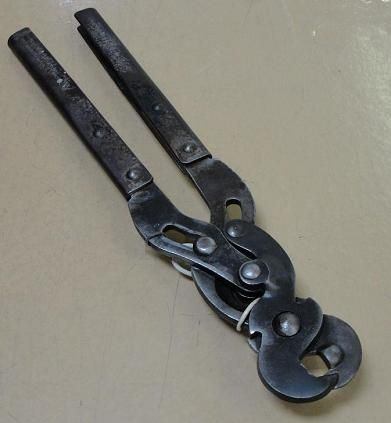 More images
Answers:
2155. A
Heavy Metal Nutcracker
: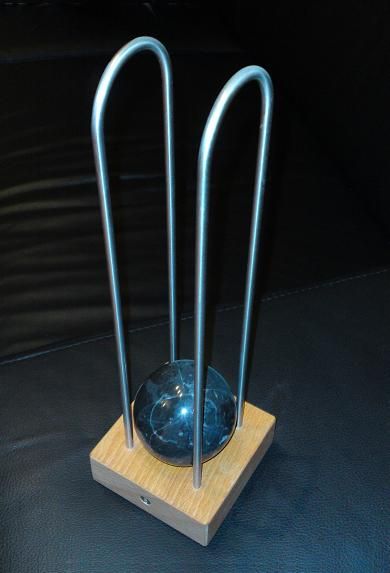 2156. A timber scribe, also called a race knife, rase knife, timber groover, marking iron, and gaugers' marking iron, it was used to cut letters and numbers into the end of a log. More examples of them can be seen on
this page
.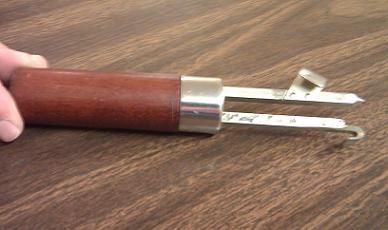 Larger image
2157. A drum or barrel lifter: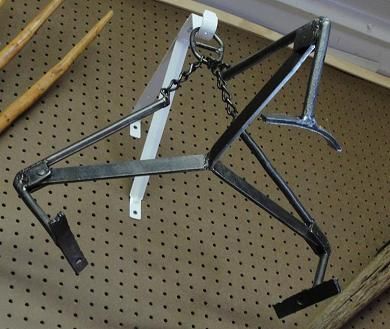 Larger image
2158. This was part of a Qantas QF32 A380 turbine that disintegrated when climbing after takeoff from Singapore on November 4, 2010: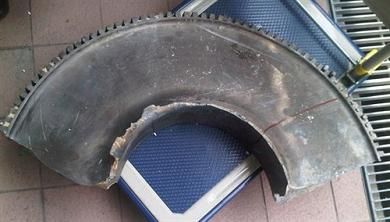 Larger image
2159. A
Krone type impact tool
, also called a punch down tool, and insertion tool, according to the link:
1.Can be used on shielded or unshielded twisted pair cables to 110 / keystone jacks
2.Patch panels or outlets
2.Makes network installation easy
3.Blades precisely insert
4.Durable punch down tool
More images
2160. A tool for working with tire chain, it can be used to cut, open, and close links, patent number
1,069,041
: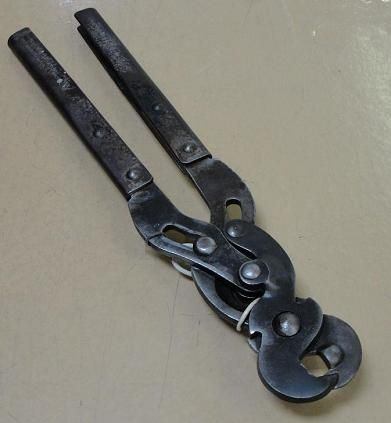 More images
To submit photos, send them to the address in my
profile
.
Last week's set is seen below,
click here
to view the entire post.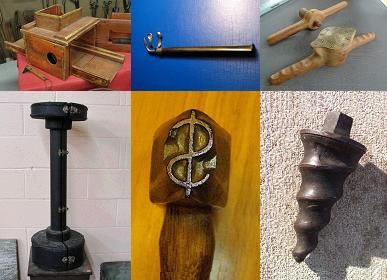 More discussion and comments on these photos can be found at the newsgroup
rec.puzzles
.