For first time visitors I recommend
this archive
for some of my best posts.
2287. 7" long: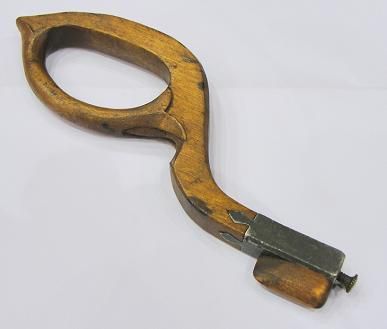 Larger image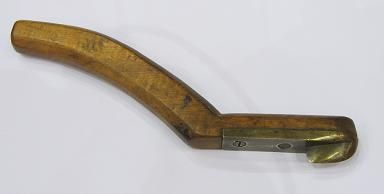 Larger image
2288. 8" diameter, take a look at
Neatorama
for more guesses and a chance to win a T-shirt: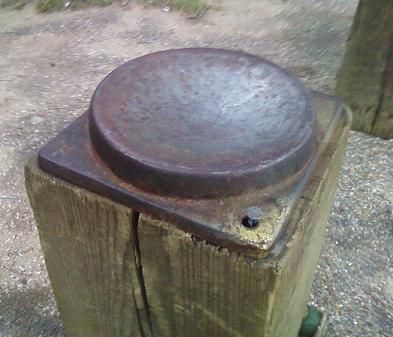 2289. 4-1/2" long, made of aluminum, sent in by a visitor: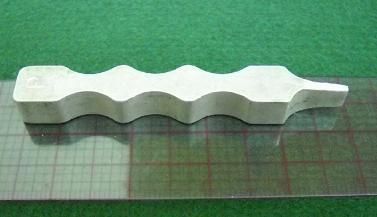 Larger image
2290. Around 15" long: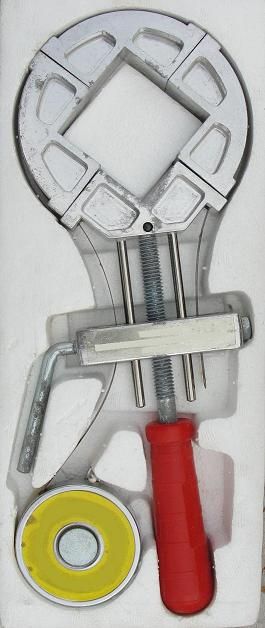 Larger image
2291. About 8" long: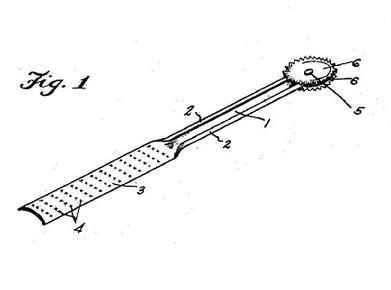 2292. 30" long: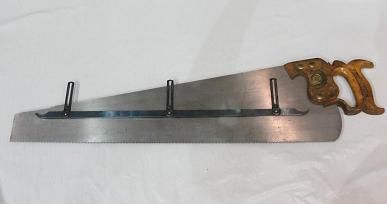 Larger image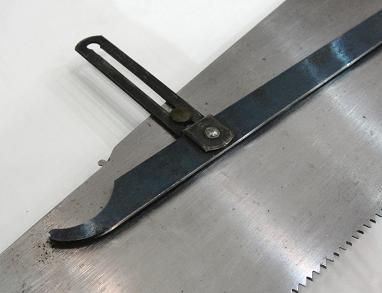 Larger image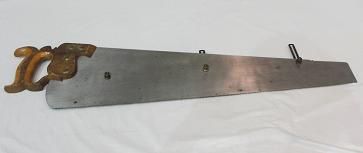 Larger image
Answers:
2287. These are both
mackerel plows
:
Used by New England fishermen aboard mackerel schooners in the 19th century, this unusual tool converted poor "leather-bellies" to large "Number 1" fish with a few short strokes. Mackerel caught in seines at the beginning of the season—in spring and early summer—were generally lean, dry, and tough, and not worth much at market. But fishermen found a way to plump them up to command a higher price. After splitting a scrawny mackerel down its back with a larger knife, a fisherman would make several slashes parallel to the backbone with the small blade of the plow. Like plowing furrows on land, the slashes opened the flesh, causing the fish to swell, which could bring a higher price.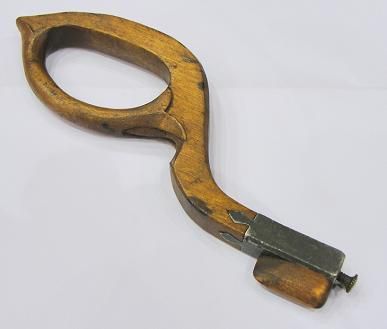 Larger image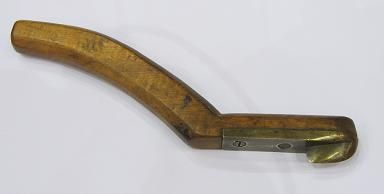 Larger image
2288. An anvil for hand forming sheet metal with a hammer, for making armor or other curved metal parts, also called
sinking or doming
, this is a relatively fast method but it results in stretching and therefore thinning the metal, risking failure of the metal if it is 'sunk' too far.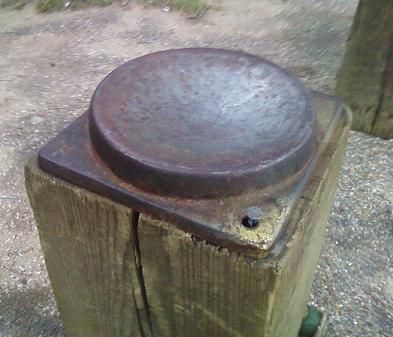 It's similar to a
dishing stump
, which is a bowl shaped depression cut into a tree stump.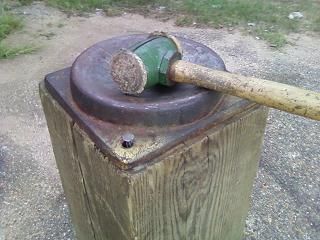 It's part of a set of three progressively more dished anvils, this is the least dished and is currently being used to form an
elbow protector
. When fully curved, it will be lined with closed cell foam and have leather straps attached.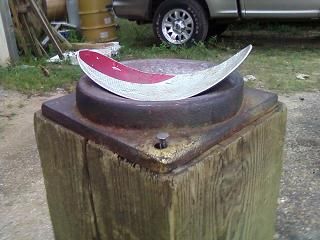 2289. A tool used for removing the locking wedge on a black powder rifle, the locking wedge connects the barrel of the gun to the stock: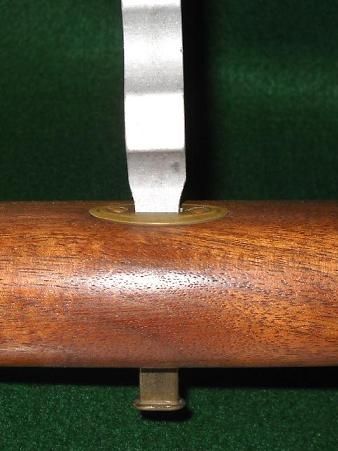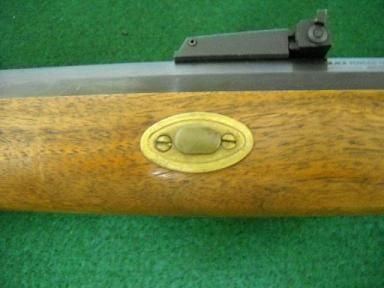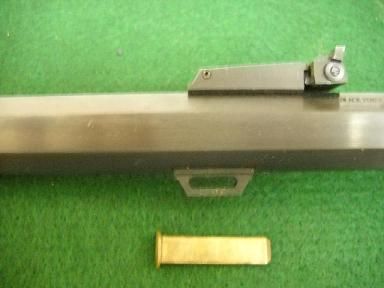 The owner of this tool describes how to use it:
"You grasp it in your hand (convenient finger grooves) and use the square end to hammer the wedge loose. You then use the chisel end to push the wedge all the way out."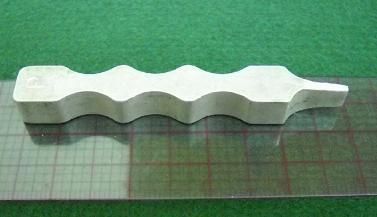 Larger image
2290. A Merle adjustable corner clamp, the steel band is used to clamp picture frames, shelving, furniture, etc.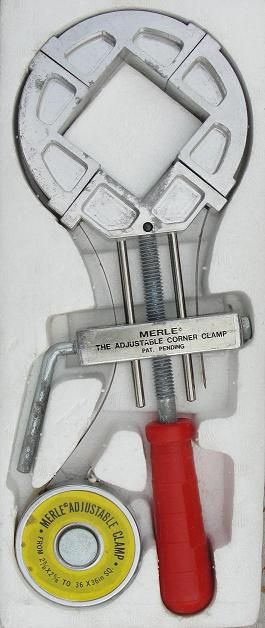 Larger image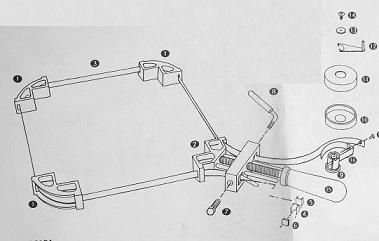 Two images from the box: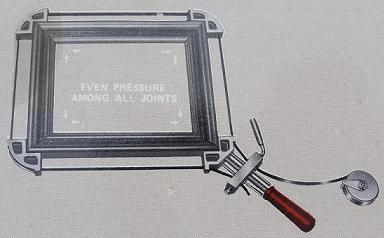 2291. A tire repair scraper from 1926, used when applying patches to tires or inner tubes, patent number
1,632,544
: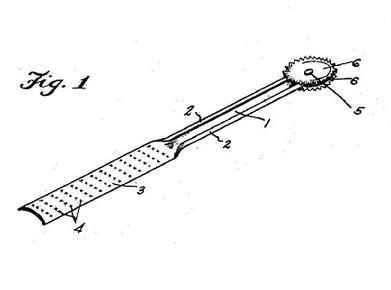 2292. A Diston Gauge Saw:
Adapted to tenoning, shouldering, dovetailing, curving, cog-cutting, or any purpose where a definite depth of cut is required.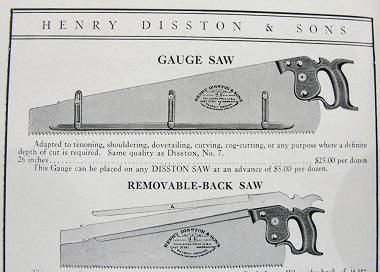 Larger image
The
back saw
has a stiffening rib that allows for better control and more precise cutting when making dovetails, mitres, or tenons.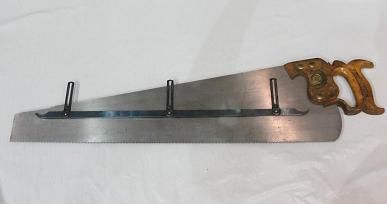 Larger image
To submit photos, send them to the address in my
profile
.
Last week's set is seen below,
click here
to view the entire post.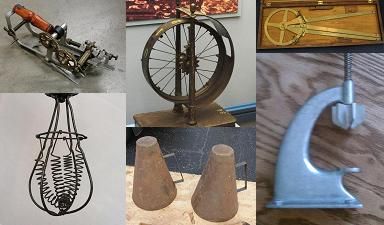 More discussion and comments on these photos can be found at the newsgroup
rec.puzzles
.