For first time visitors I recommend
this archive
for some of my best posts.
2299. 4-1/4" long: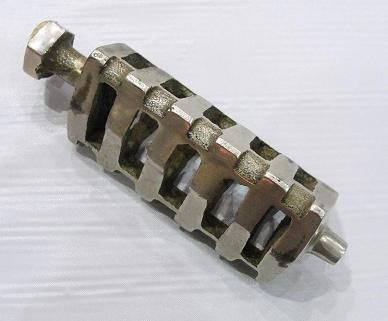 Larger image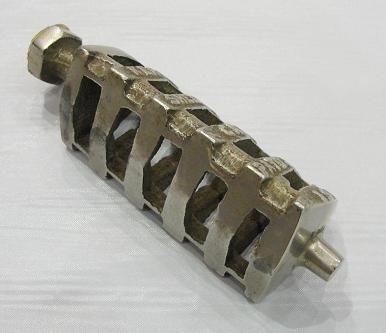 Larger image
2300. The top part is about 5" long: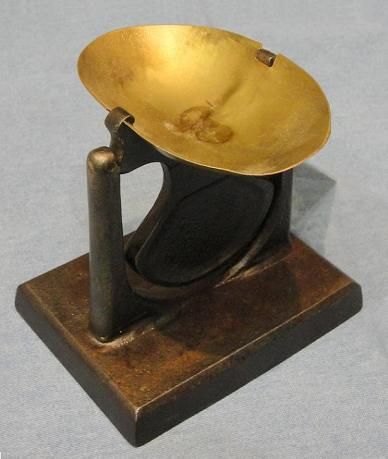 Larger image
The upper piece can pivot and has a weight under it to keep it horizontal: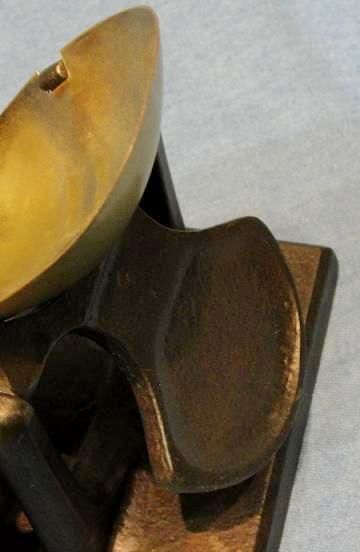 2301. Approximately 14" long: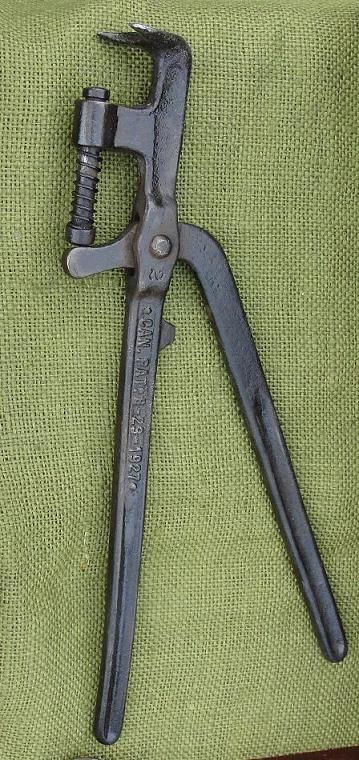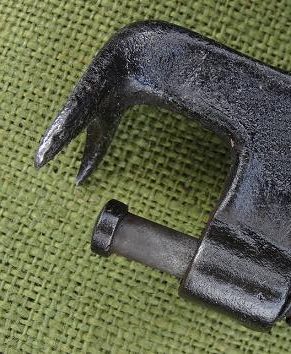 2302. 27" tall: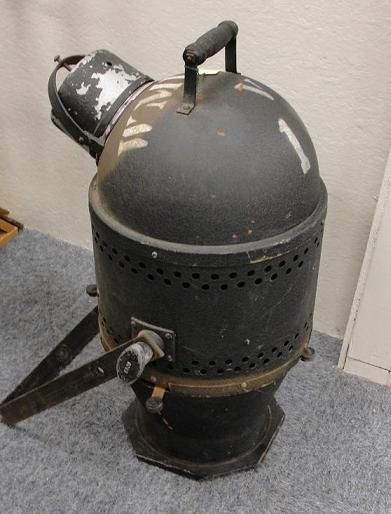 Larger image
2303. About 9" long: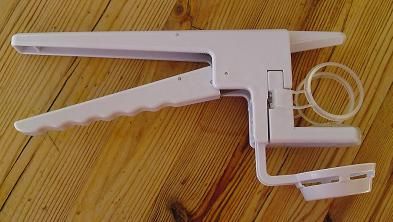 Larger image
2304. 4" long, sent in by a visitor who is looking to identify this device that he found in his grandfather's shed twenty years ago: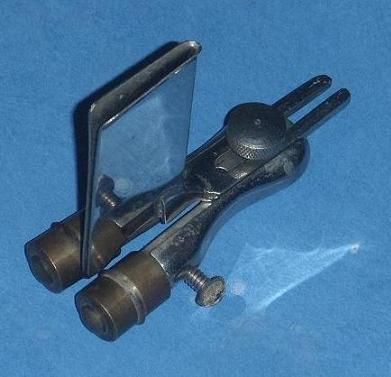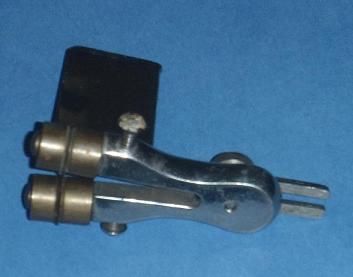 Answers:
2299. A grate bar for a stove, it allows ashes to fall through and air to circulate, patent number
730,772
: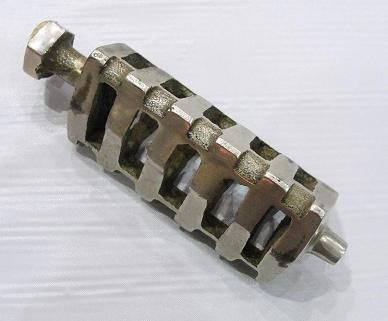 Larger image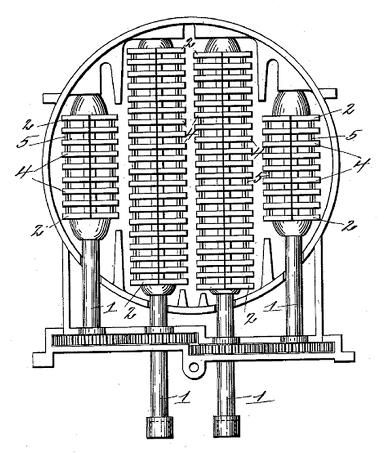 2300. The most popular guess for this one is that it's a counting tray, possibly for use by a pharmacist, who could then pivot the tray to pour the contents into an envelope or other container. The second most popular suggestion is that it's for dispensing a fixed weight of a product, which would be loaded onto the pan and when a certain weight was reached, the pan would tilt and pour it into a container of some type.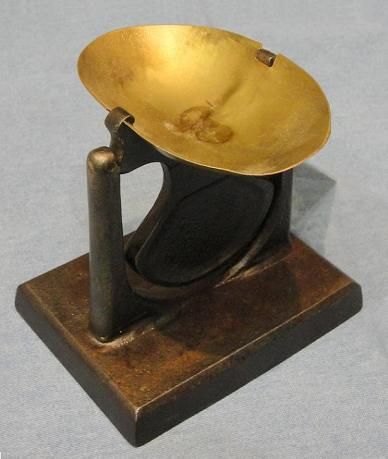 Larger image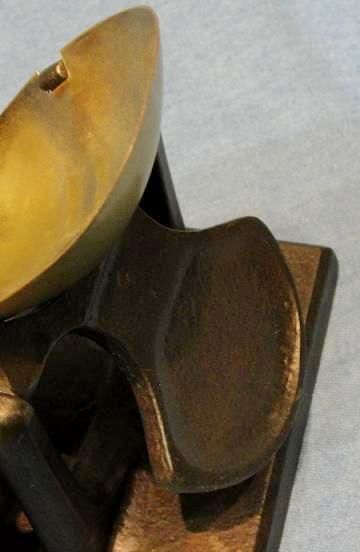 2301. A tool for removing the cables from a battery, patent number
1,602,685
: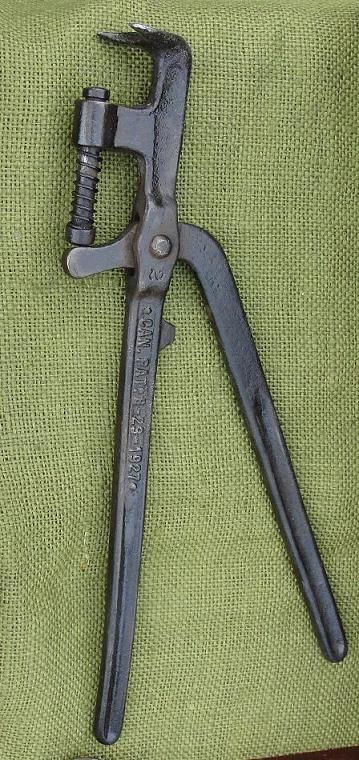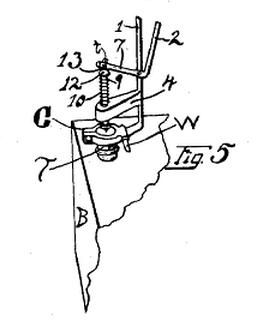 2302. A light from a TV news stage: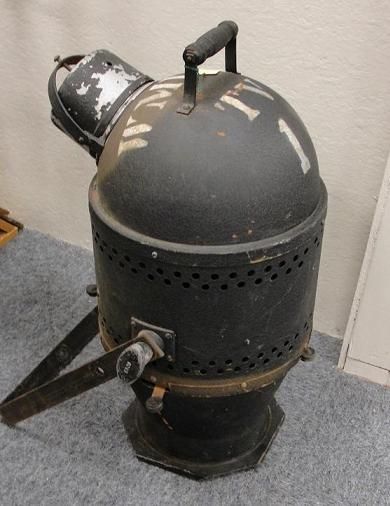 Larger image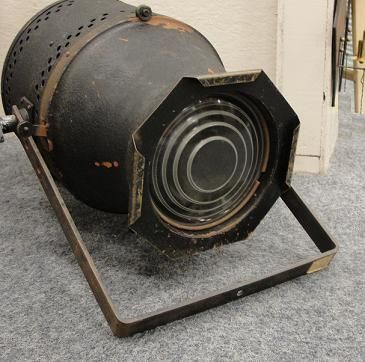 2303. An egg cracker and separator, it can be seen in use
here
: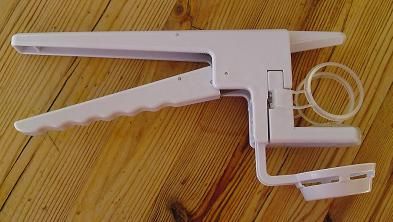 Larger image
2304. A
Morgan Lee wallpaper trimmer
(scroll down at the link):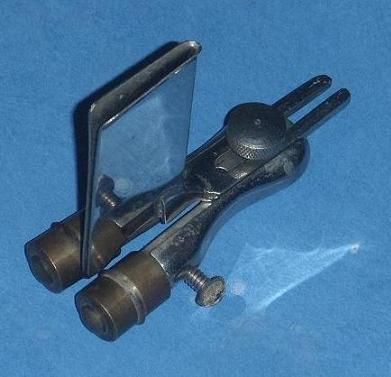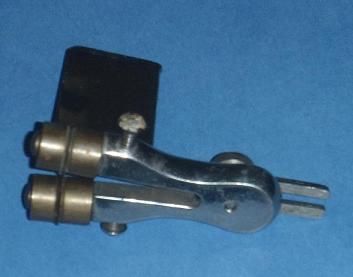 To submit photos, send them to the address in my
profile
, please include dimensions, any text on the item, and where it was found.
Last week's set is seen below,
click here
to view the entire post.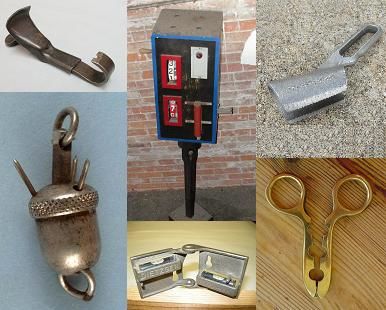 More discussion and comments on these photos can be found at the newsgroup
rec.puzzles
.