For first time visitors I recommend
this archive
for some of my best posts.
2317. Around 20" tall, take a look at
Neatorama
for more guesses and a chance to win a T-shirt: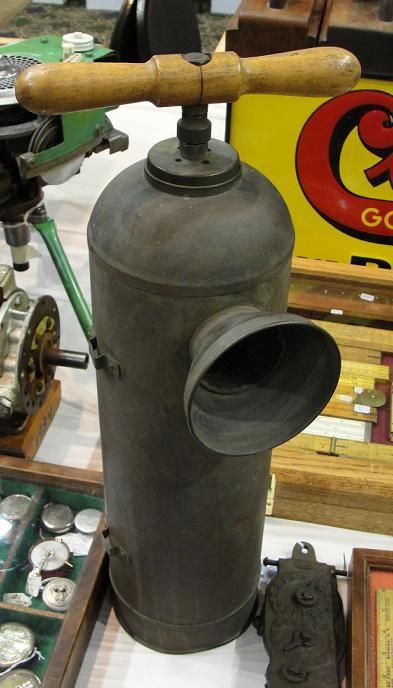 2318. Approximately 6" diameter: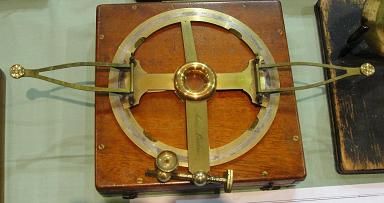 Larger image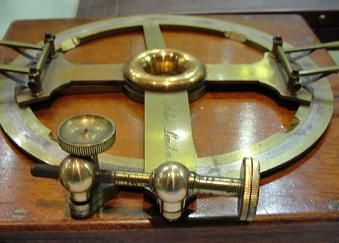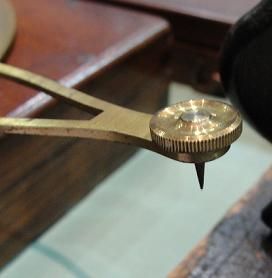 2319. 18" long: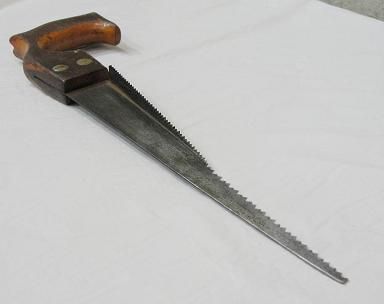 Larger image
2320. This was sent in a visitor who is looking to find the exact purpose for this pump, by pumping the center part it can shoot liquid a couple feet into the air, liquid that falls into the small bowl on top will flow back into the container.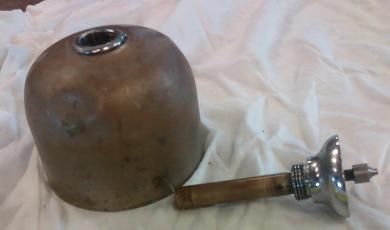 Larger image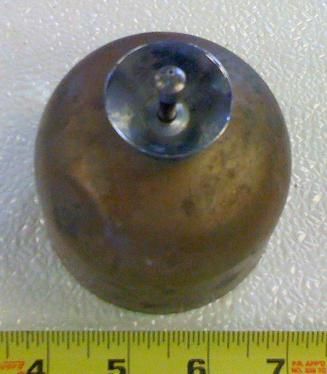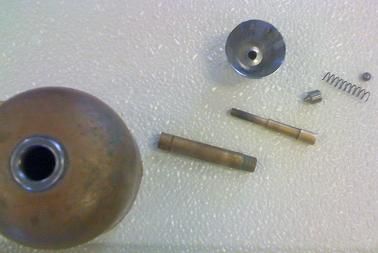 2321. 2" long: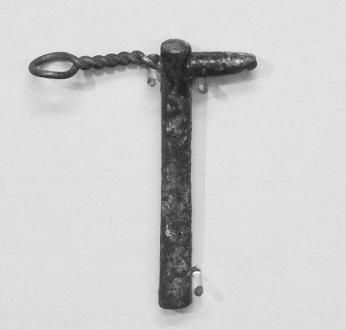 2322. 7" long: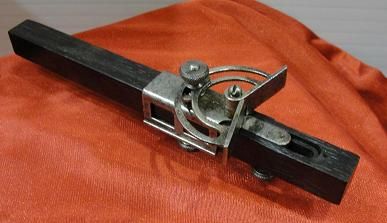 Larger image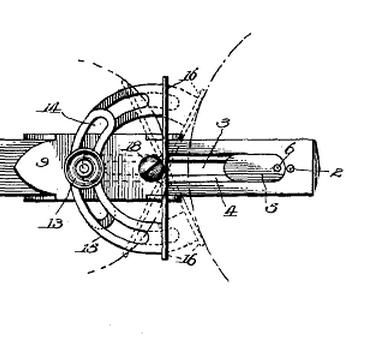 Answers:
2317. A portable hand pump fog horn for use on a boat: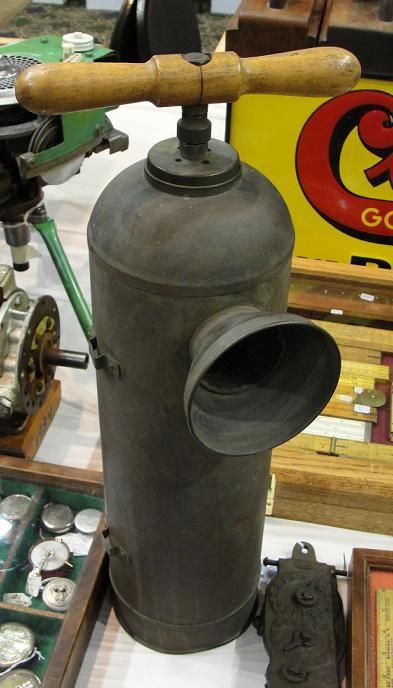 2318. A 360 degree folding arm protractor, these were mainly used for plotting
theodolite
readings, it's marked Adie, London: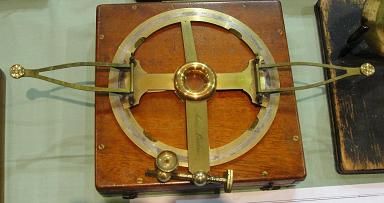 Larger image
2319. A square hole saw, by drilling a single hole in a piece of wood it could be used to cut a square or rectangular hole: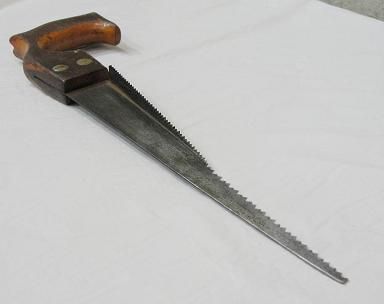 Larger image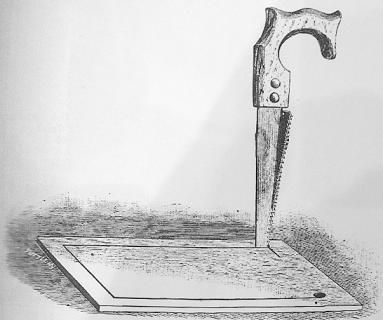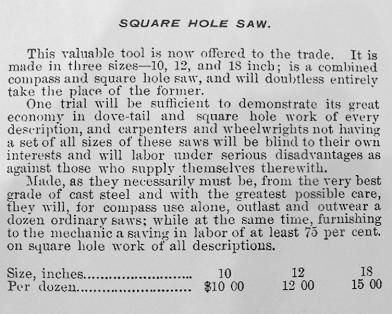 2320. A
solvent dispenser
for some type of fast evaporating or flammable cleaning fluid, a cloth could be pushed against the top part to moisten it, for use by a watchmaker, printer, etc. Liquid can flow back into the container only when the top part is pushed down but not when it's in the up position. This device looks like a smaller version of the plunger can that was posted here a couple of years ago, seen in the second photo below.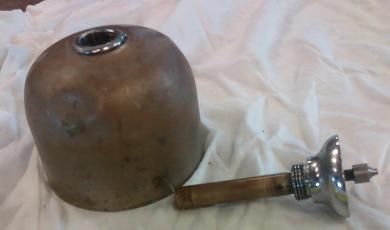 Larger image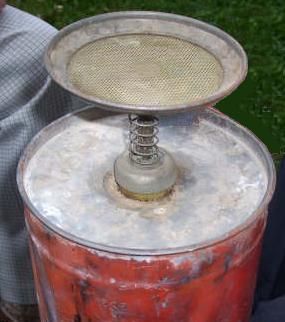 2321. A friction fuse for a Civil War cannon, the top half of the tube contained powdered chemicals similar to those on the striking surface of a match, the other half contained black powder. A cord was attached to the loop, when it was sharply pulled, the friction compound would ignite the black powder which would shoot a flame into the cannon causing it to fire. Depending on the location of the fuse hole, soldiers had to be careful where they stood since the friction fuse could become a projectile when the cannon was shot.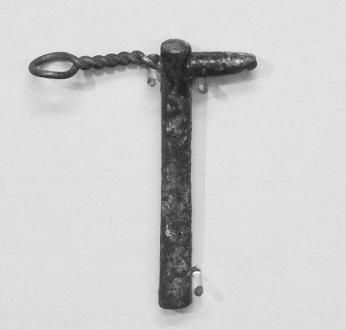 2322. A woodworker's gauge for scribing a line into a piece of wood, the top part is adjustable so it can be used for either straight or curved pieces, patent number
660,176
.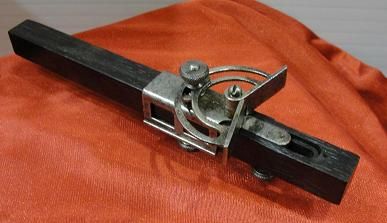 Larger image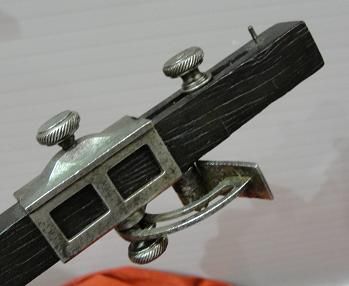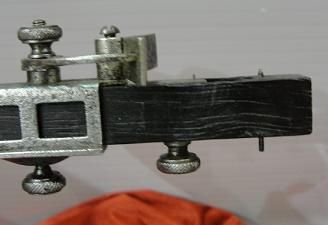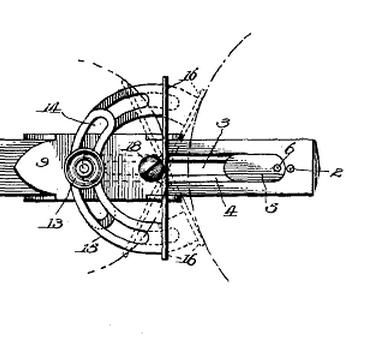 To submit photos, send them to the address in my
profile
, please include dimensions, any text on the item, and where it was found.
Last week's set is seen below,
click here
to view the entire post.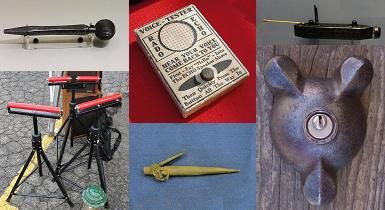 More discussion and comments on these photos can be found at the newsgroup
rec.puzzles
.