For first time visitors I recommend
this archive
for some of my best posts.
2323. Around 48" long: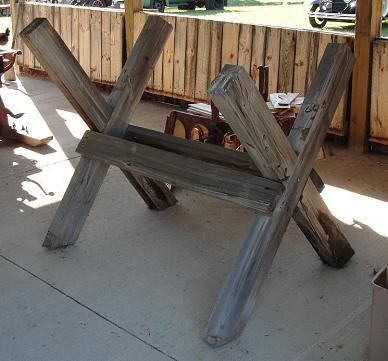 Larger image
2324. Approximately 22" tall: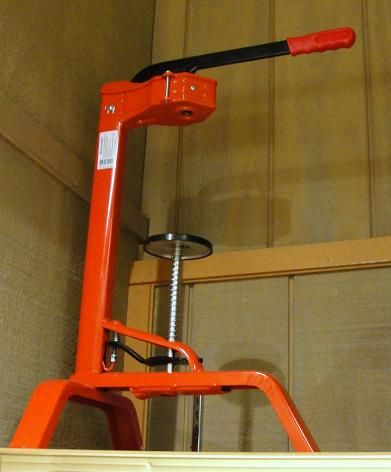 2325. 10" long, this was sent in by a visitor who is looking to find the exact purpose for it, the widths of the grooves are 3/4", 7/8", 1-1/8", 1-1/2", and the holes are 3" diameter: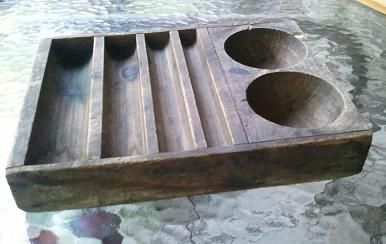 Larger image
2326. This strange looking item is about 4" long: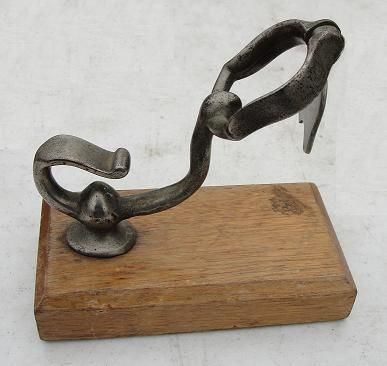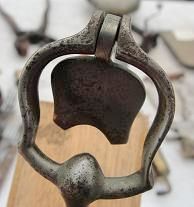 2327. 12" tall, take a look at
Neatorama
for more guesses and a chance to win a T-shirt: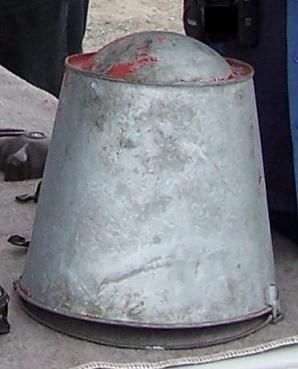 2328. 3-7/8" long: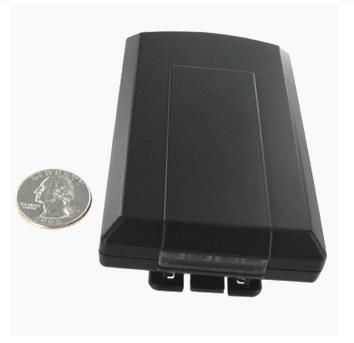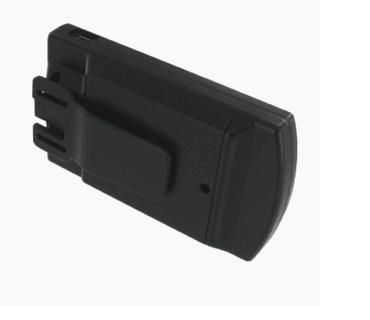 Answers:
2323. A
sawbuck
, used for holding a log when cutting it: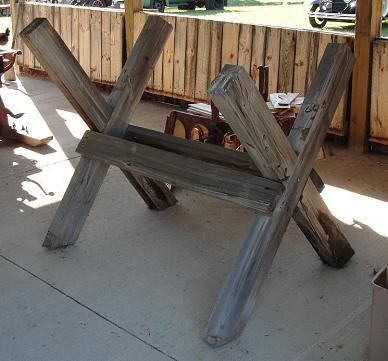 Larger image
2324. A wine bottle corker: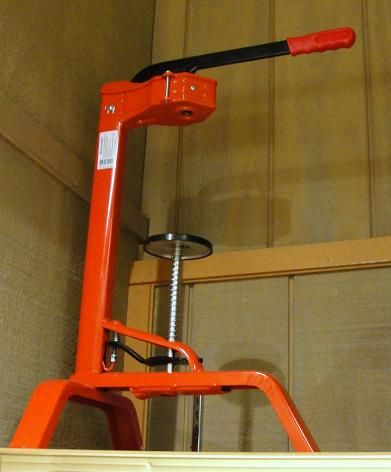 2325. This is most likely a coin tray, other guesses for it include:
-desk organizer
-swage block
-cigar rolling tray
-drill bit holder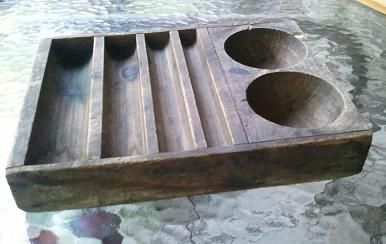 Larger image
2326. A
flyer, swinger, or fly terret
for use as a decoration on a horse harness: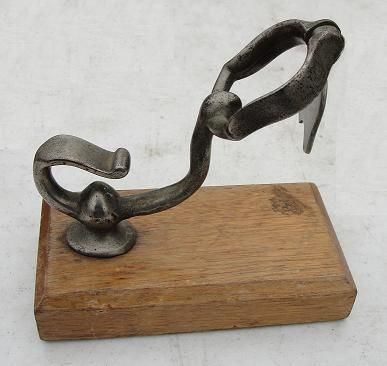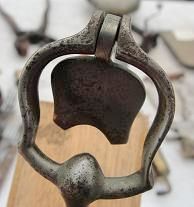 2327. A
fire sand bucket
or fire bucket, it has a round bottom to discourage using it for other purposes, these red painted buckets were filled with sand and hung on the wall: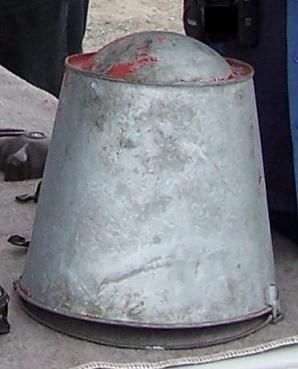 2328. A
GPS tracking device
, it transmits its location every ten seconds, people who buy or lease a new car sometimes find these hidden in the trunk.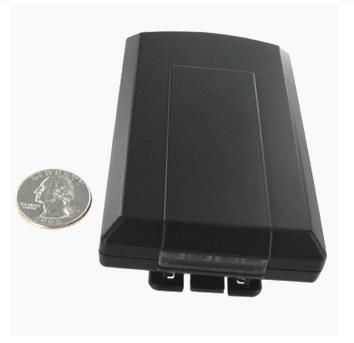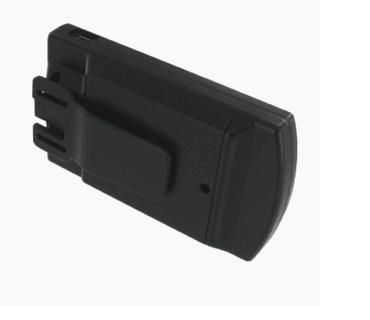 To submit photos, send them to the address in my
profile
, please include dimensions, any text on the item, and where it was found.
Last week's set is seen below,
click here
to view the entire post.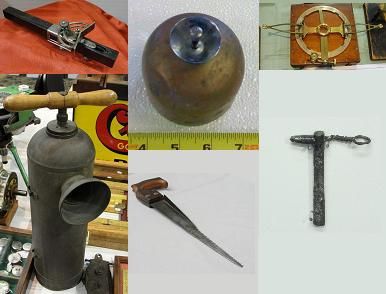 More discussion and comments on these photos can be found at the newsgroup
rec.puzzles
.