For first time visitors I recommend
this archive
for some of my best posts.
2389. 7" long, take a look at
Neatorama
for a lot more guesses and a chance to win a T-shirt: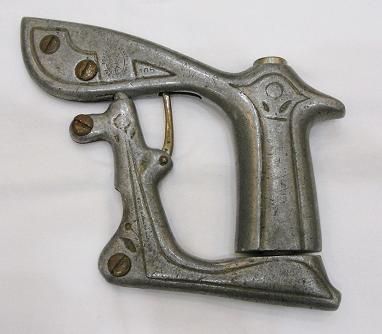 Larger image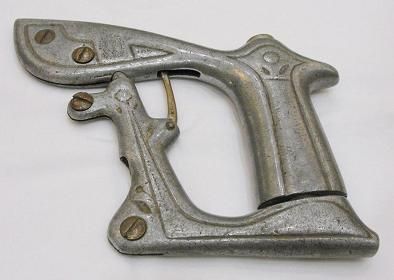 Larger image
2390. The item in question here is the 72" long wooden piece between the rifles:

Close-up of the center mechanism
2391. 12" long, the C shaped part can rotate almost 360 degrees: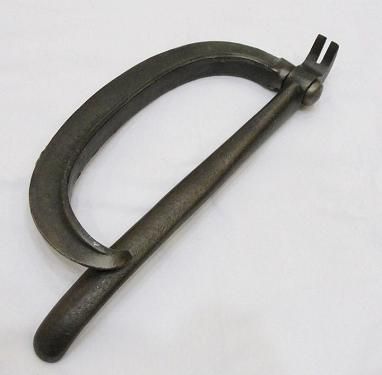 Larger image
2392. 7" long, an unidentified tool that was sent in by a visitor: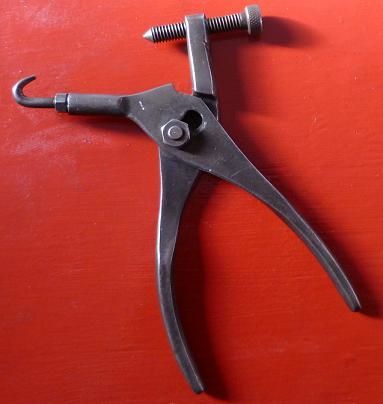 2393. 20" tall, someone found a few dozen of these in a box and would like to find out what they're for: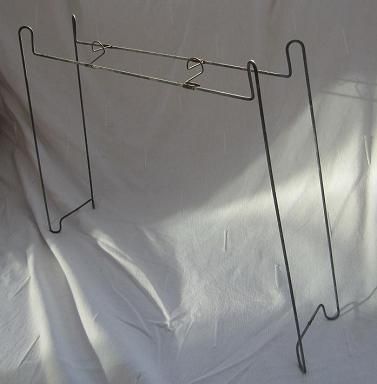 Larger image
2394. 4" long: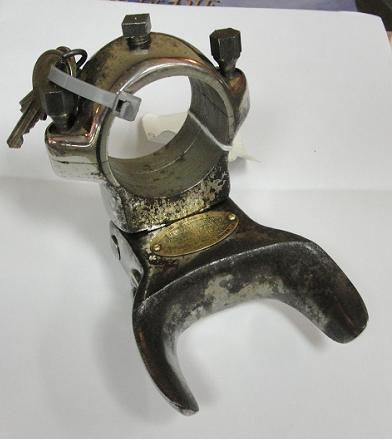 Larger image
Answers:
2389. A saw oiler, pulling the trigger releases some oil to lubricate the saw, patent number
1,512,080
: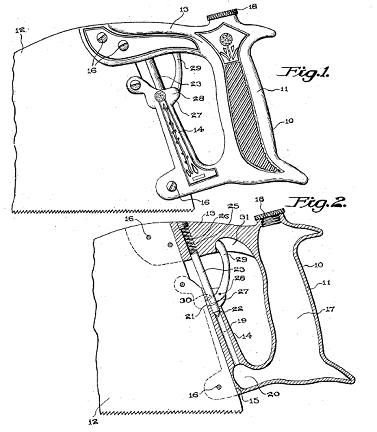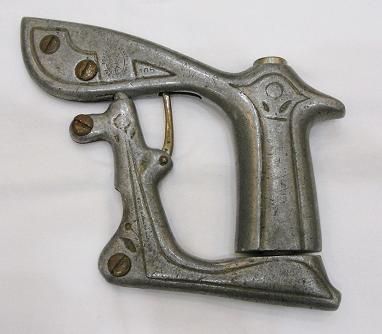 Larger image
2390. A Confederate Civil War pike with a 15" retractable blade: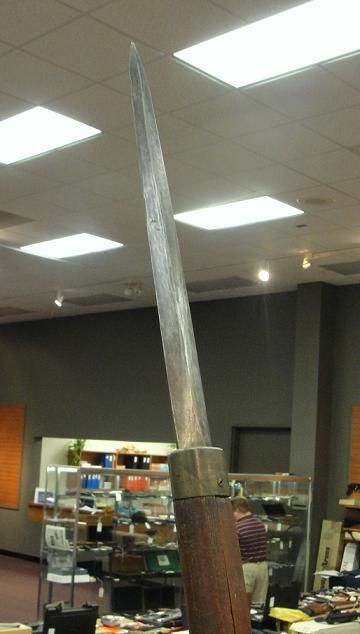 Close-up of the center mechanism
2391. A staple puller "for pulling staples from fence posts which fastens or holds the wire thereto," patent number
656,711
: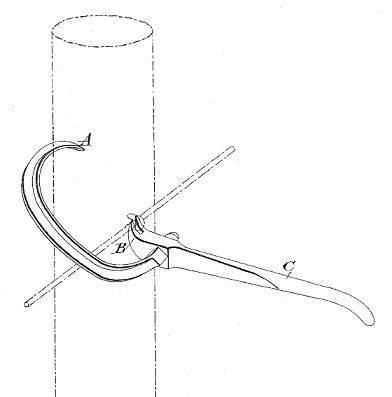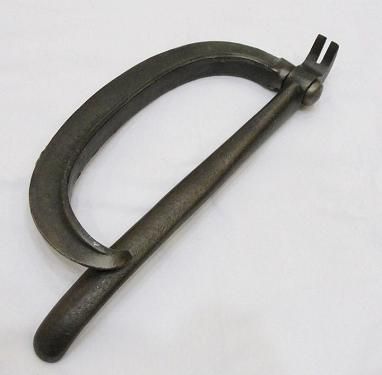 Larger image
2392. This tool was probably used with springs, similar to brake spring pliers: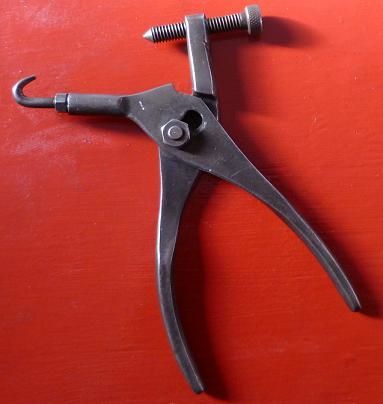 2393. No verifiable answer yet for this item: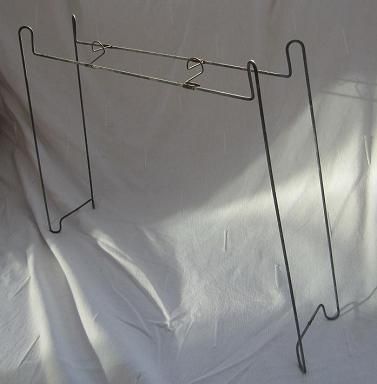 Larger image
2394. A Ft. Wayne Auto Specialty Company locking device for motor vehicle steering wheels, the ring fits around the steering column and the U shaped part locks one of the spokes. The two screws that hold the ring to the steering column are thin so that when they are overly tightened, the heads break off in order to make the ring difficult to remove, patent number
1,300,348
: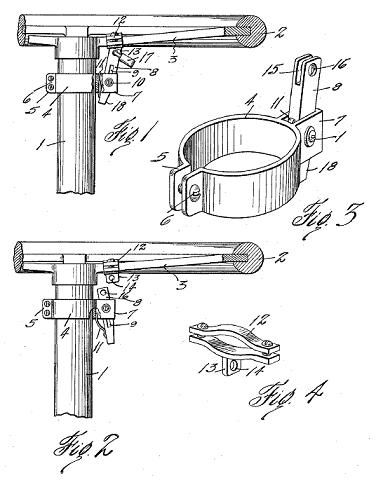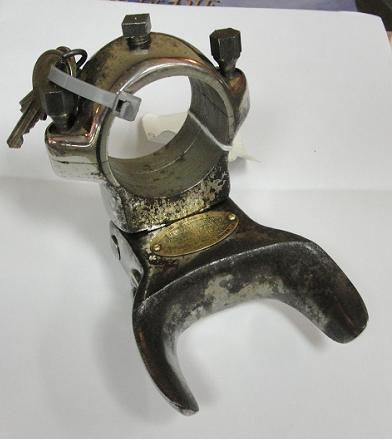 Larger image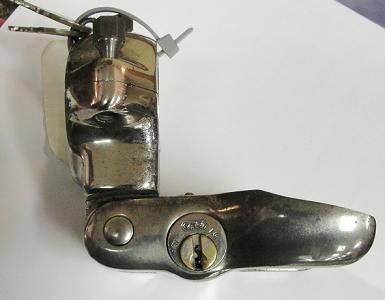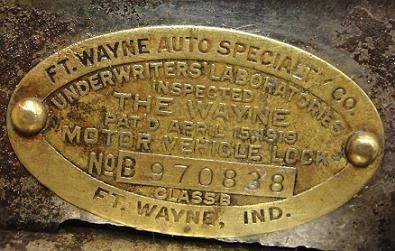 Are you interested in Old Tools and Tool Collecting? Want to learn more about tools, and meet some great people who have the same interests? Please take a minute to check out the Mid-West Tool Collectors Web Site at this link:
www.mwtca.org
.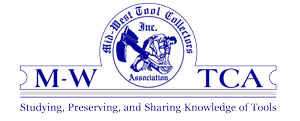 To submit photos, send them to the address in my
profile
, please include dimensions, any text on the item, and where it was found.
Last week's set is seen below,
click here
to view the entire post.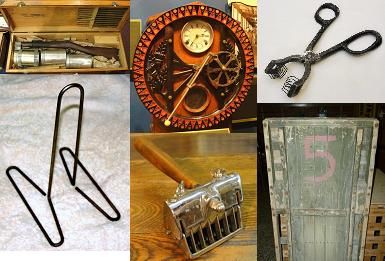 More discussion and comments on these photos can be found at the newsgroup
rec.puzzles
.