For first time visitors I recommend
this archive
for some of my best posts.
2461. 24" long: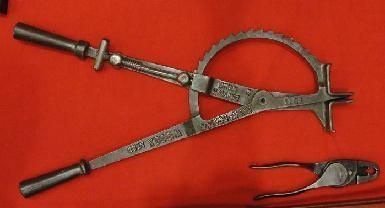 Larger image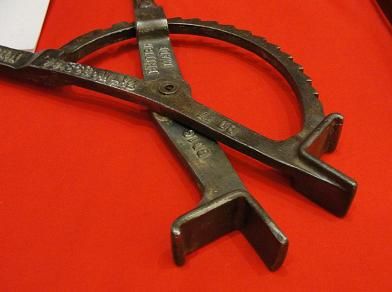 Larger image
2462. 10" long as seen below: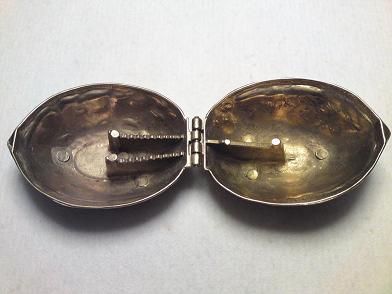 Larger image
2463. Someone found this in a house they just moved into, it fits into a light socket and then a bulb can be screwed into the open end: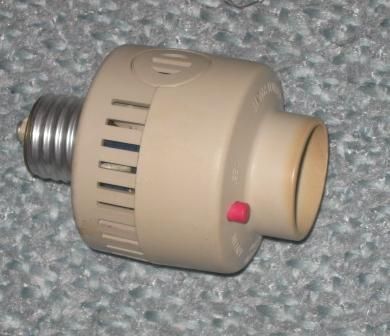 2464. 12-1/2" long, take a look at
Neatorama
for more guesses and a chance to win a T-shirt: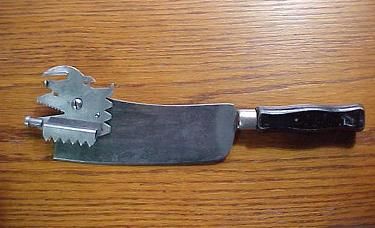 This part is 3-1/2" x 3":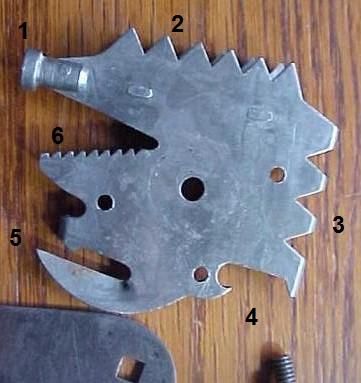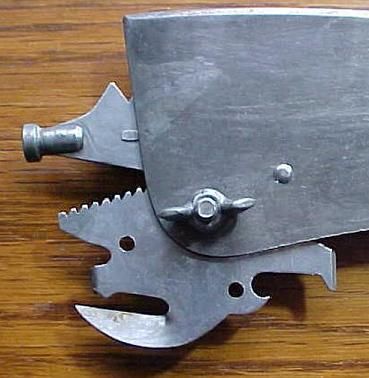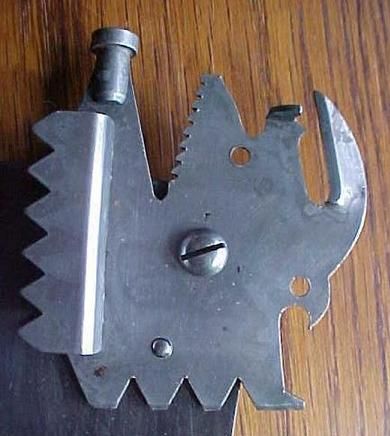 2465.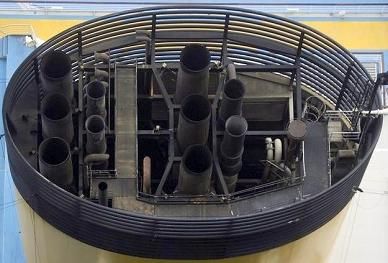 Larger image
2466. Sent in by a visitor who would like to find out if this rule has a specific purpose: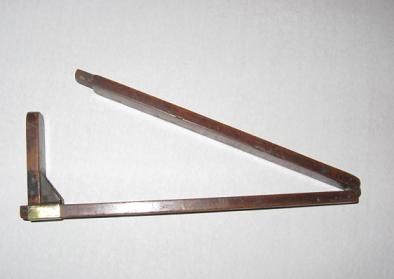 It's 17" long when open and has 14 cm increments on the inside and 14 inch increments on the outside: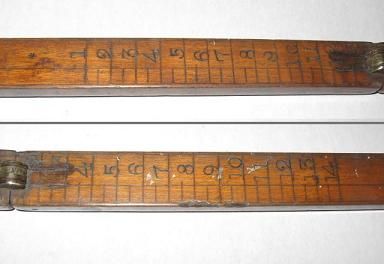 Larger image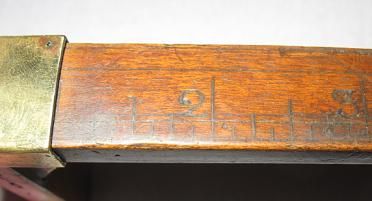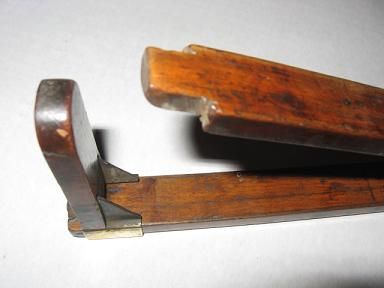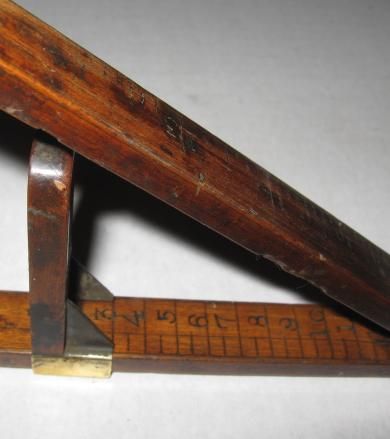 Answers:
2461. A tire spreader from the 1940s, used to hold open a tire so it could be inspected and repaired, a tool used for a similar purpose can be seen in patent
1,571,376
.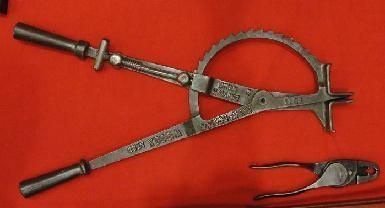 Larger image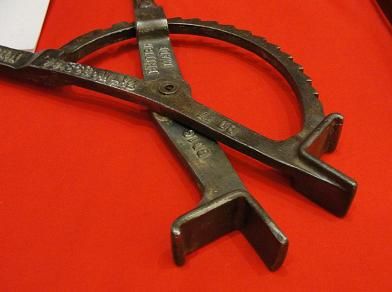 Larger image
2462. A nutcracker: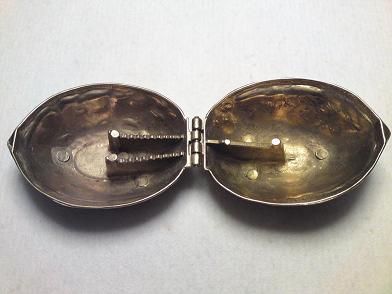 Larger image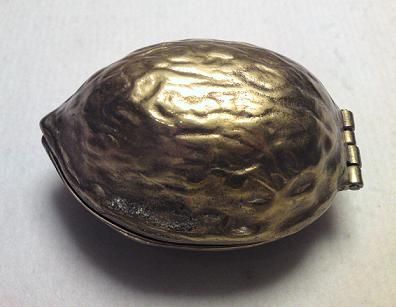 2463. A smoke detector, the owners were unsure of its purpose until they tested it with smoke and the alarm was triggered: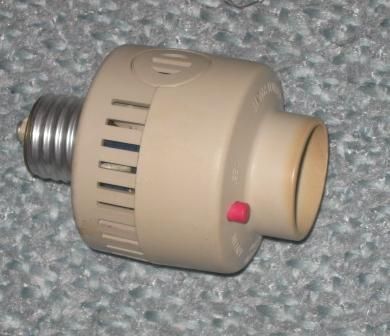 2464. A
meat cleaver with an attached combination tool
: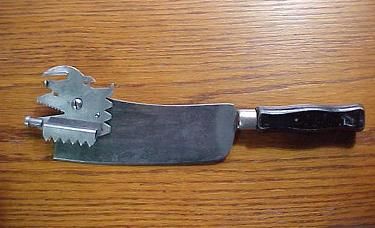 The uses for the tools are:
1. Hammer
2. Meat tenderizer
3. Ice chipper
4. Bottle opener
5. Can opener
6. Alligator wrench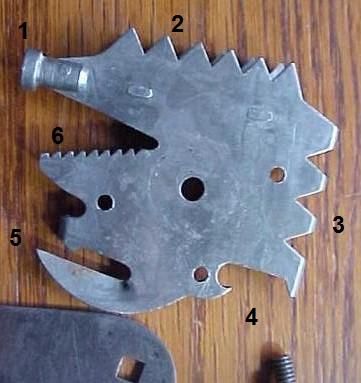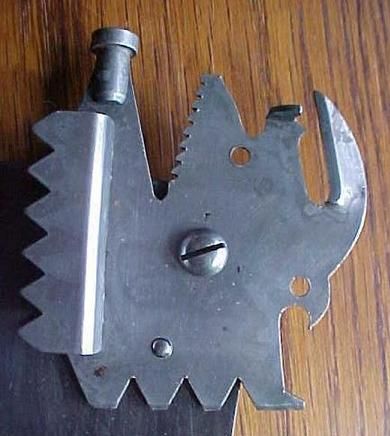 2465. This is the smoke stack of the
recently capsized Costa Concordia
: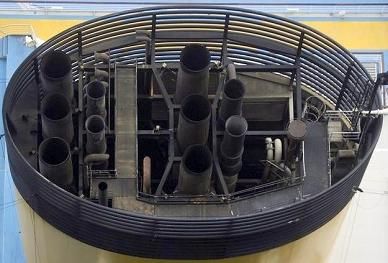 Larger image
2466. This was probably used to measure a person's shoe size: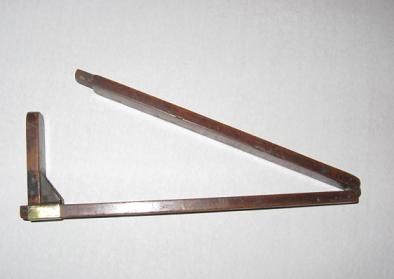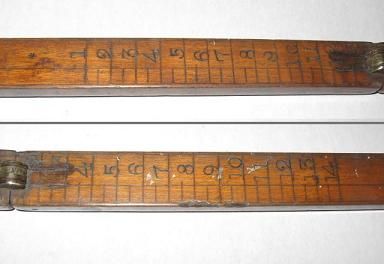 Larger image
Are you interested in Old Tools and Tool Collecting? Want to learn more about tools, and meet some great people who have the same interests? Please take a minute to check out the Mid-West Tool Collectors Web Site at this link:
www.mwtca.org
.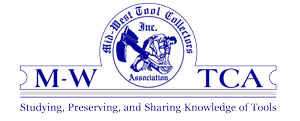 To submit photos, send them to the address in my
profile
, please include dimensions, any text on the item, and where it was found.
Last week's set is seen below,
click here
to view the entire post.
More discussion and comments on these photos can be found at the newsgroup
rec.puzzles
.