For first time visitors I recommend
this archive
for some of my best posts.
2473. 10" long, it's hollow, open on the right end, and the outside is symmetrical front to back and top to bottom: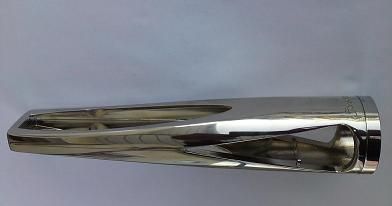 Larger image
2474. About 7" long: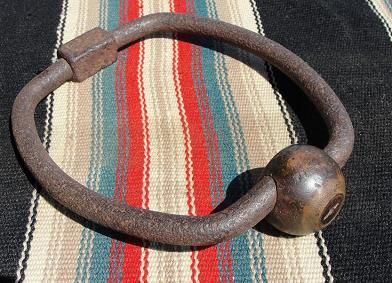 Larger image
2475. 8-1/2" long: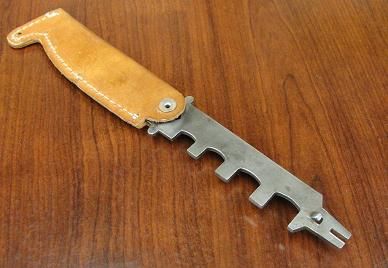 Larger image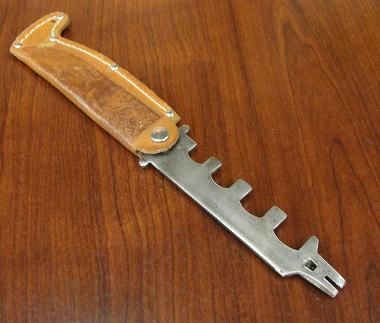 Larger image
2476. 8" diameter, someone would like to find out the purpose of this wooden item, take a look at
Neatorama
for more guesses and a chance to win a T-shirt: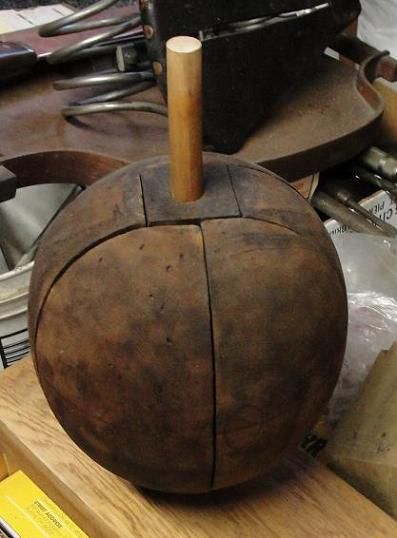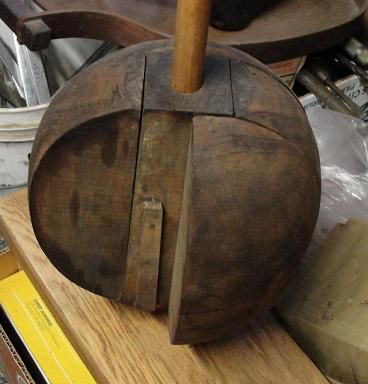 The six outer pieces can all be removed: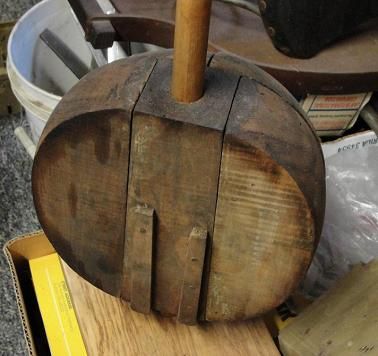 Larger image
2477. 10-1/4" long, sent in by a visitor who is looking for the exact purpose of this tool: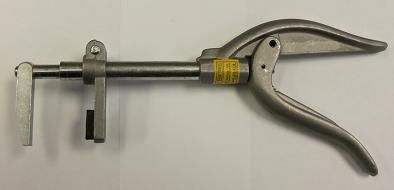 Larger image
The jaws open from 3/4" to 3-3/4" and when the handle is compressed the jaws close 1/2", it was made by Pittsburgh Tools and distributed by Harbor Freight Salvage Co.
2478. The base is 7" diameter, this device has three different functions: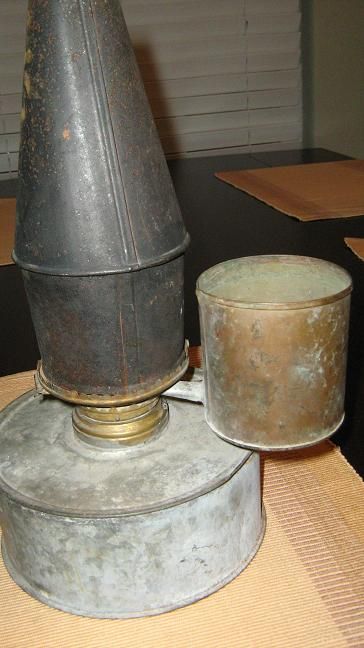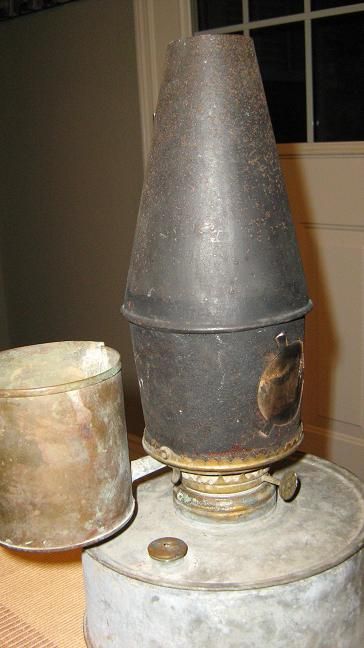 The tube from the cup goes in towards the wick and then turns upward: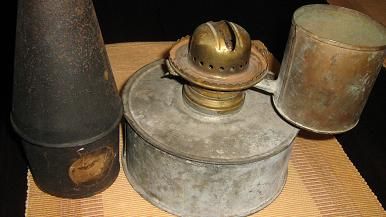 Larger image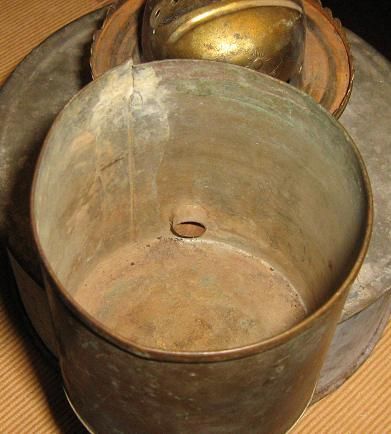 Answers:
2473. A champagne bottle opener, as seen in the video below:
: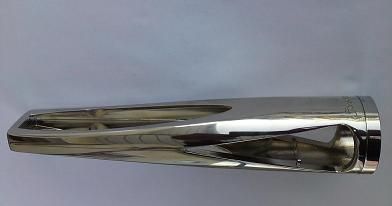 Larger image
2474. This item is for locking a spare tire onto a vehicle, patent number
1,800,943
: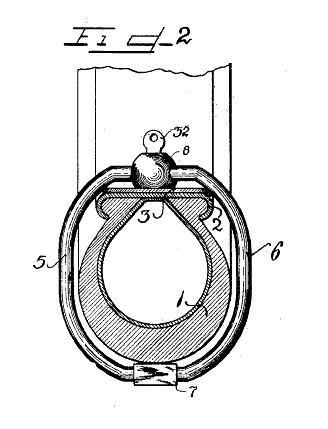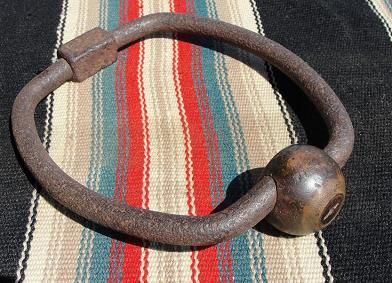 Larger image
2475. Don't yet know if this combination tool was made for a particular purpose, it could be used as a wrench, bottle opener, nail puller, and file.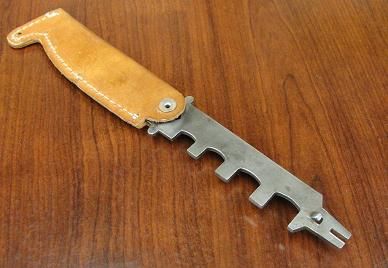 Larger image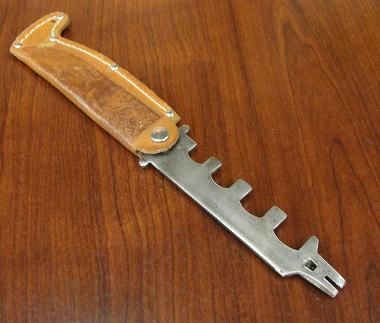 Larger image
2476. Haven't been able to verify any of the answers for this one, I agree with those who have suggested it looks like a form for a
medicine ball
.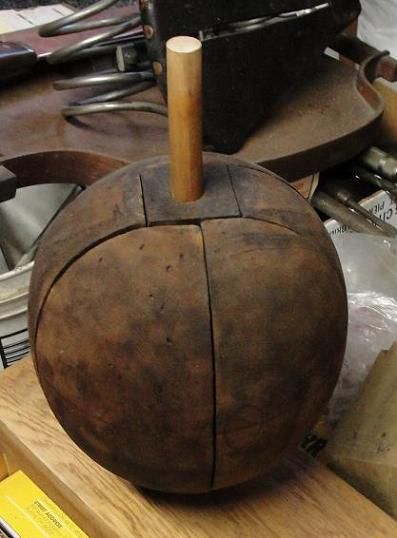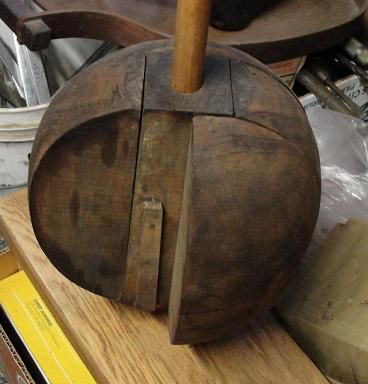 The six outer pieces can all be removed: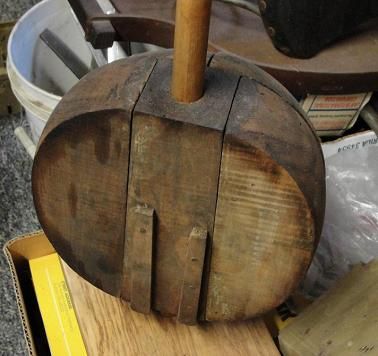 Larger image
2477. This tool is a
Brad Setter
for use on picture frames, it can be seen in use at the link: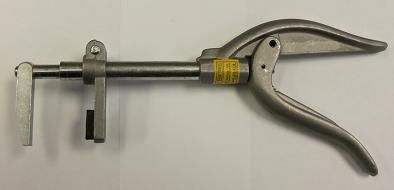 Larger image
2478. This device is a
humidifier, a brooder heater, and an egg candler
. The cup is for holding water. The small tube allows the water to circulate near the burner and get warm, which would then humidify the area, without moisture added the emerging chicks could stick to the shells. The round piece in the chimney is a mica window that could be used as an egg candler for detecting embryonic development or for separating shell eggs.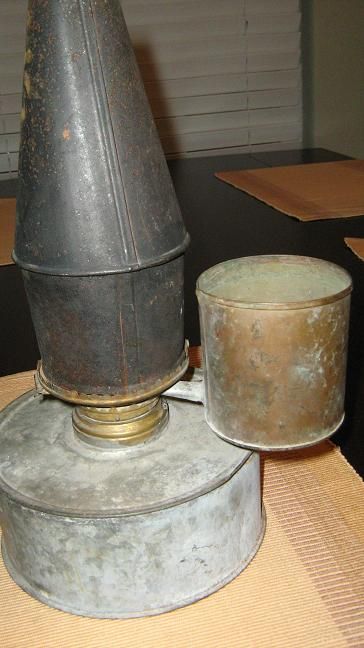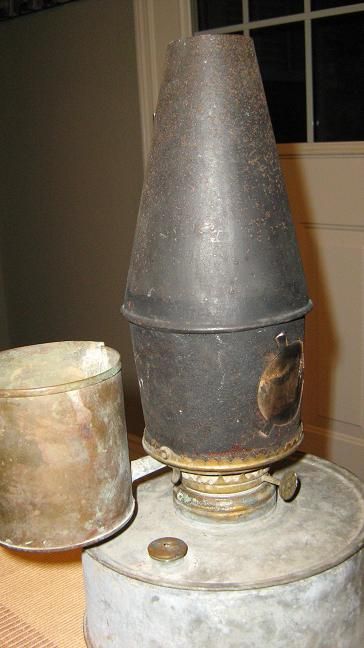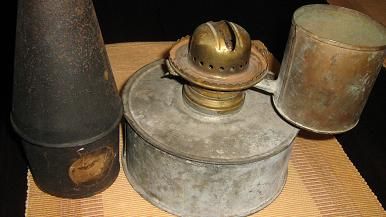 Larger image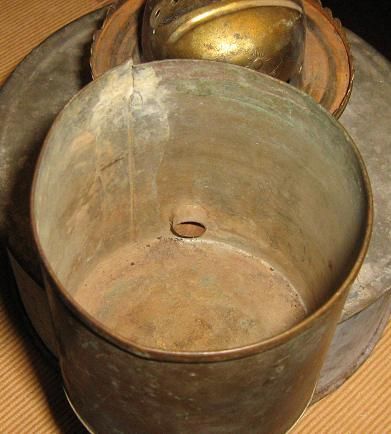 Are you interested in Old Tools and Tool Collecting? Want to learn more about tools, and meet some great people who have the same interests? Please take a minute to check out the Mid-West Tool Collectors Web Site at this link:
www.mwtca.org
.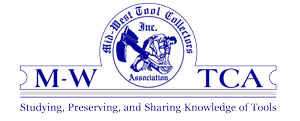 To submit photos, send them to the address in my
profile
, please include dimensions, any text on the item, and where it was found.
Last week's set is seen below,
click here
to view the entire post.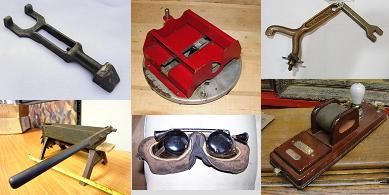 More discussion and comments on these photos can be found at the newsgroup
rec.puzzles
.