For first time visitors I recommend
this archive
for some of my best posts.
2599. Approximately 48" diameter: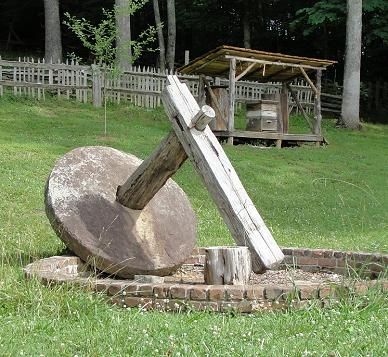 Larger image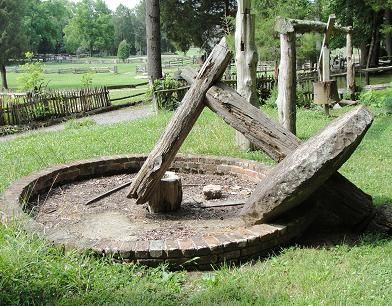 Larger image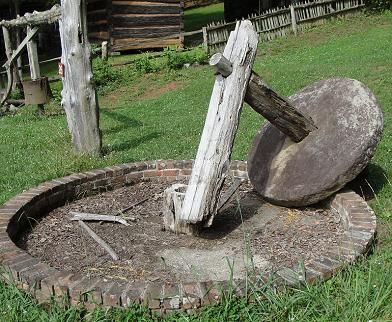 Larger image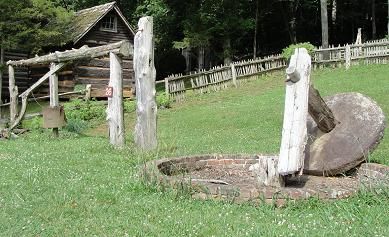 Larger image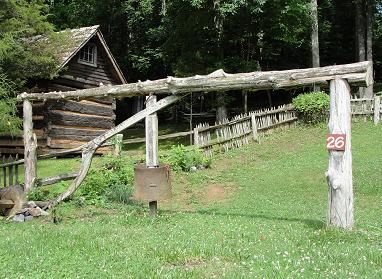 Larger image
2600. Around 10" long, sent in by a visitor who is looking to find the purpose of it: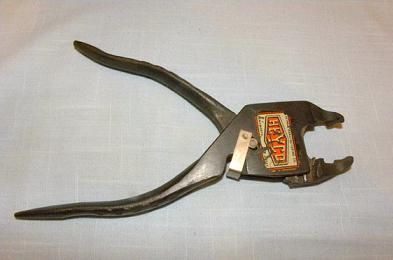 Larger image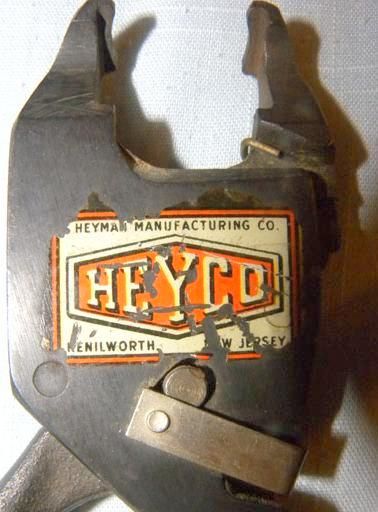 2601. 5" long, this tool has three different uses: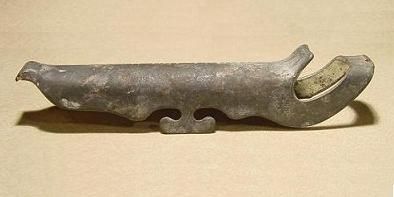 2602. 6" long, another unidentified tool: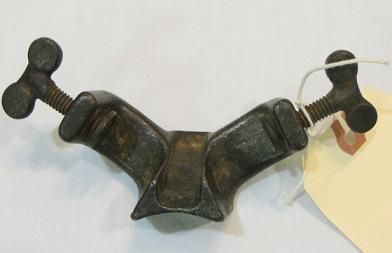 Larger image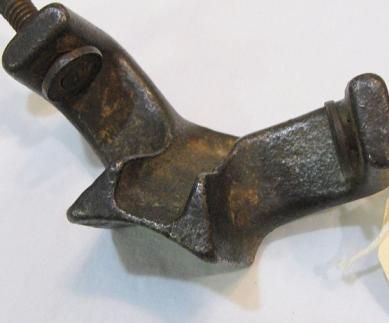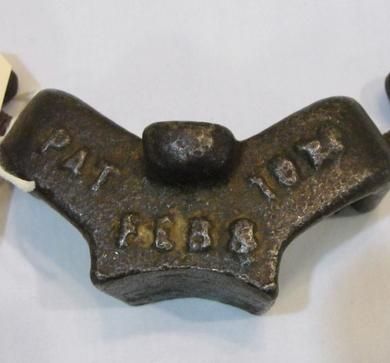 2603. About 5' diameter, take a look at
Neatorama
for more guesses and a chance to win a T-shirt: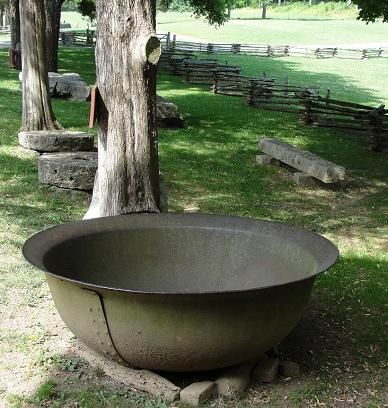 Larger image
2604. The largest one is about 7" diameter: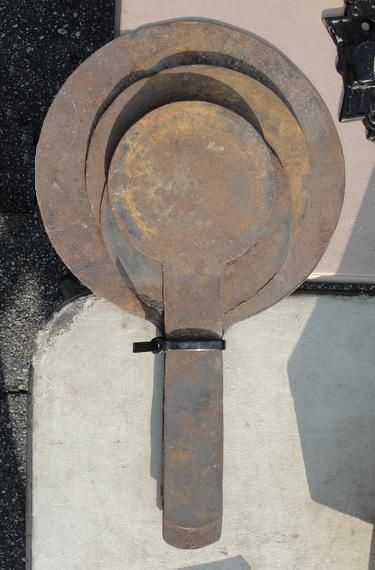 Close-up image
Answers:
2599. A mule powered bark
grinding stone
that was used to pulverize slabs of peeled tree bark which produced tannic acid for the tanning of hides for leather used in the making of shoes, saddles, harnesses, etc.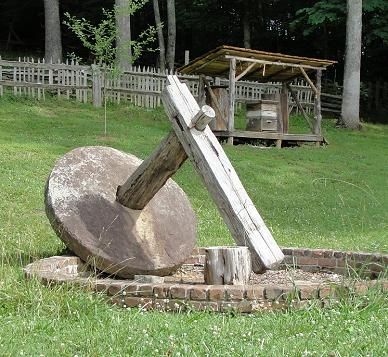 Larger image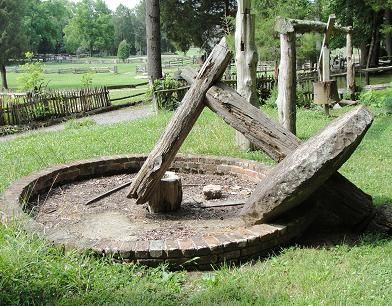 Larger image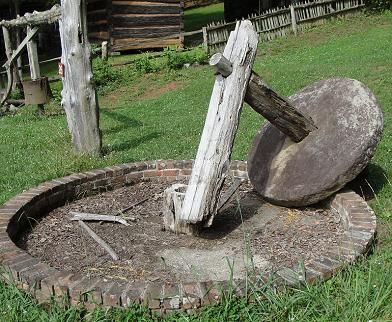 Larger image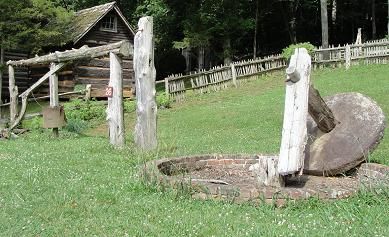 Larger image
According to the museum this device was also part of the bark grinding process: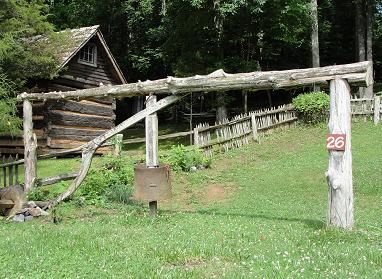 Larger image
2600. A Heyco bushing compression tool, made by the Heyman Mfg. Co., it was used to install power cord protective bushings in metal panels.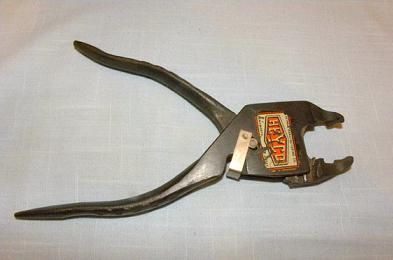 Larger image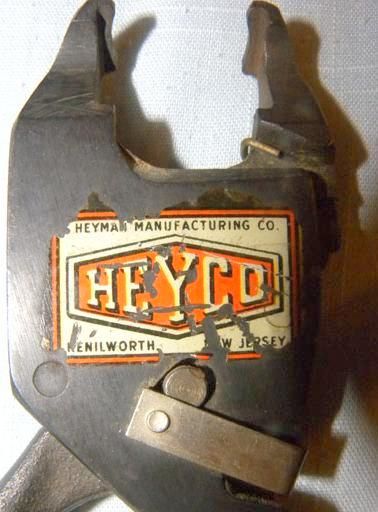 2601. This is a paint can opener, a bottle opener, and a holder for two paint cans to make them easier to carry, patent number
2,743,046
: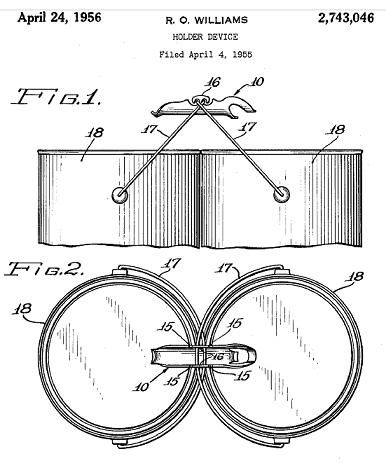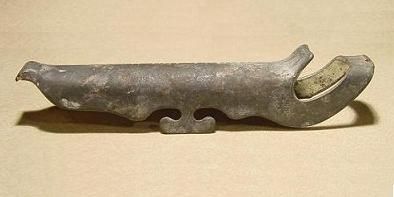 2602. A device for filling pipe joints, patent number
948,686
: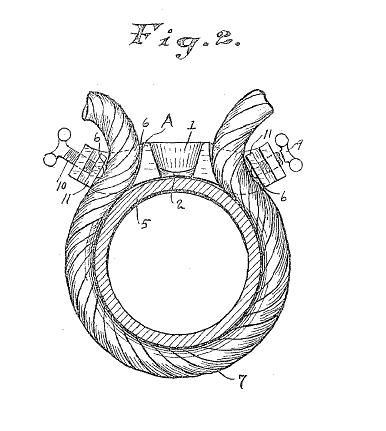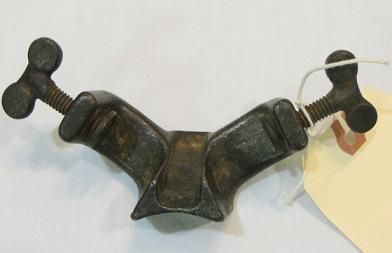 Larger image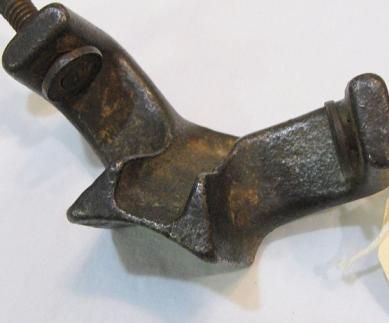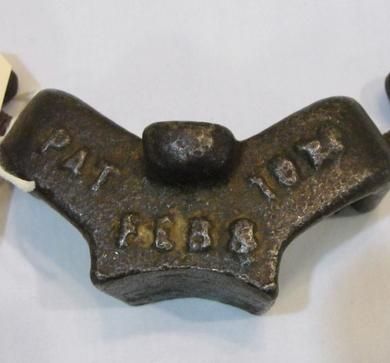 2603. The sign on the tree next to this one says "Salt kettle, used to make salt by boiling salt laden water at Saltville, Virginia. President Lincoln ordered this "salt works" destroyed during the Civil War, and four generals did so, after capturing it. This kettle was destroyed by knocking a hole in the bottom, but it was soon repaired and put back in use."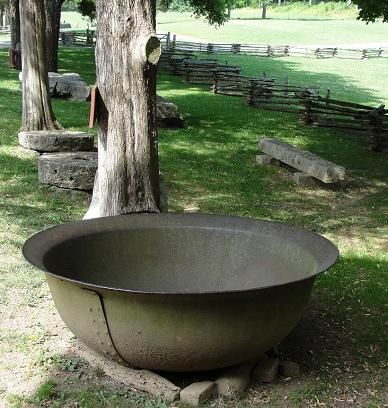 Larger image
2604. According to the owner these are targets for practicing with firearms, but someone wrote and said that they are actually "frying pan" or "pancake" pipe line blanks, for blanking off product lines in manufacturing processes. They are installed in the lines between flange fittings to prevent product flow in the lines while doing maintenance or repair.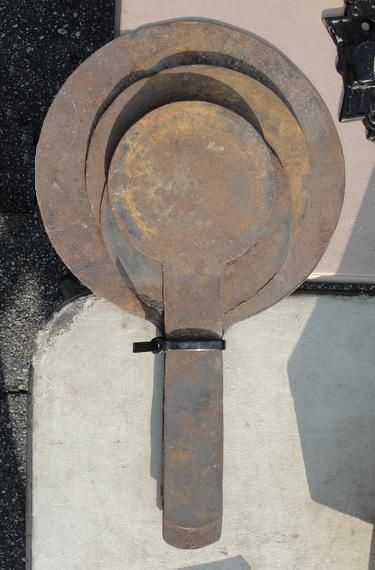 Close-up image
Are you interested in Old Tools and Tool Collecting? Want to learn more about tools, and meet some great people who have the same interests? Please take a minute to check out the Mid-West Tool Collectors Web Site at this link:
www.mwtca.org
.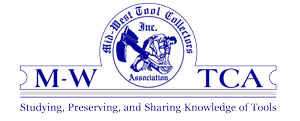 To submit photos, send them to the address in my
profile
, please include dimensions, any text on the item, and where it was found.
Last week's set is seen below,
click here
to view the entire post.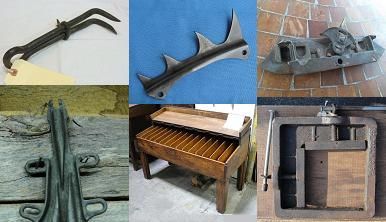 More discussion and comments on these photos can be found at the newsgroup
rec.puzzles
.