For first time visitors I recommend
this archive
for some of my best posts.
2665. 5" long: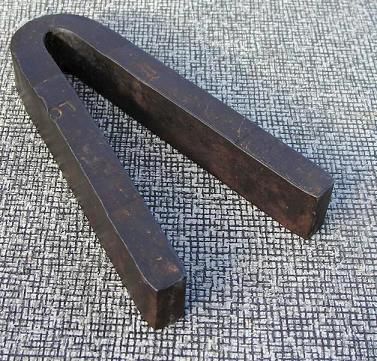 Larger image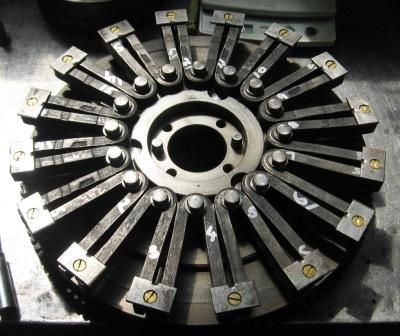 2666. This unidentified item is approximately 12" long: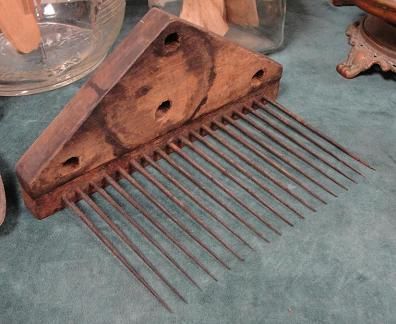 Larger image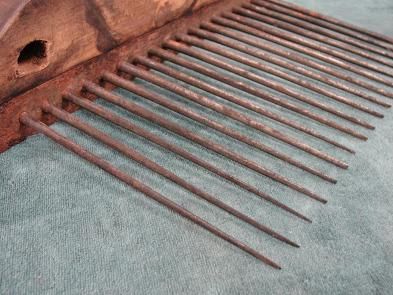 Larger image
2667. 8" long, submitted by a reader of this site, part of this device is missing: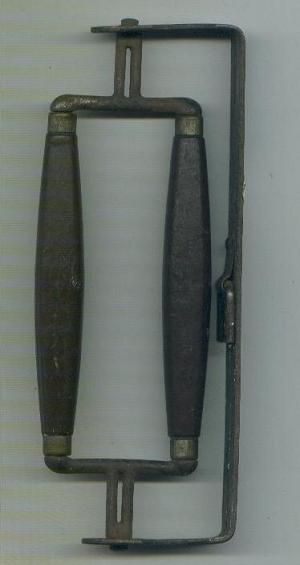 2668. Around 7" long, the owner is looking to find the purpose of this tool: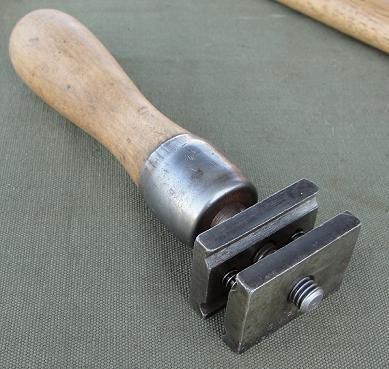 Larger image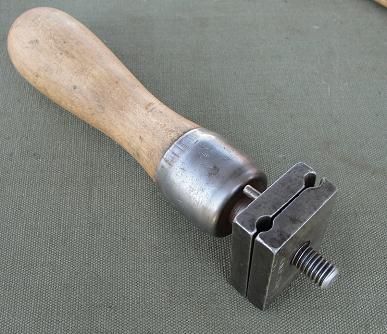 Larger image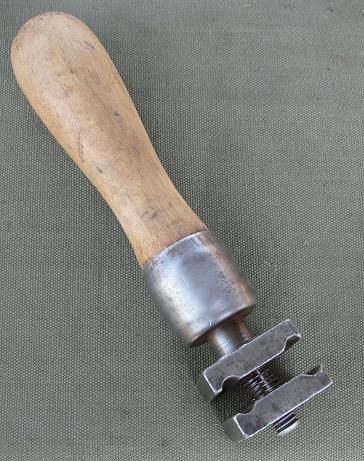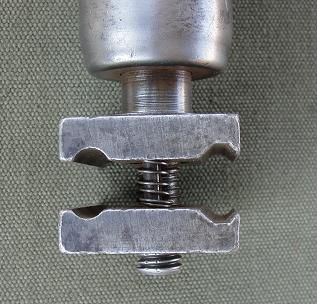 2669. 3-1/2" tall, this strange device was sent in by a visitor, take a look at
Neatorama
for more guesses and a chance to win a T-shirt: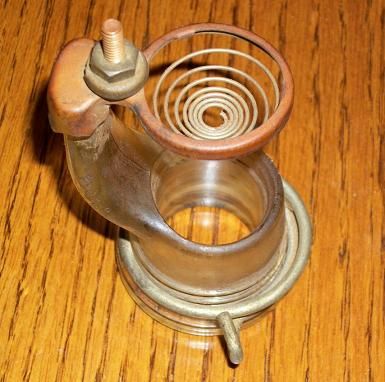 Larger image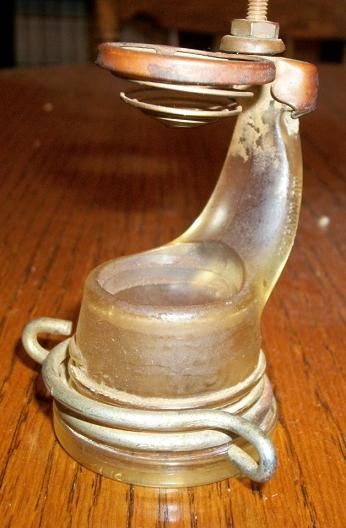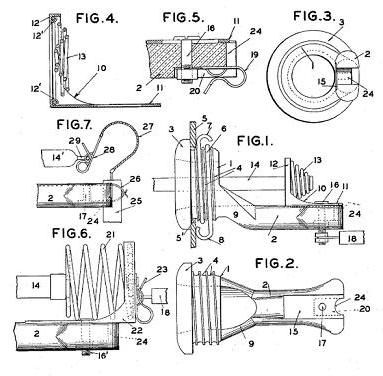 2670. About 4" long: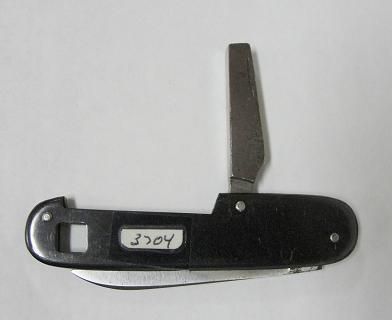 Larger image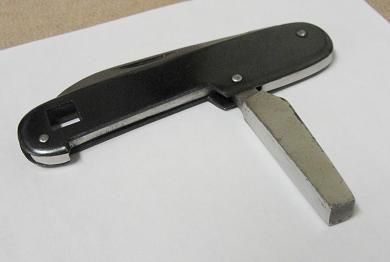 Larger image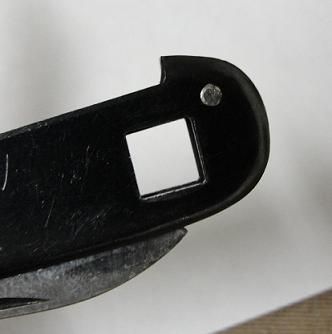 Answers:
Next week's set will be posted on Wednesday.
2665. This magnet is part of a
Ford flywheel magneto
that was designed to furnish ignition for the Model T engine.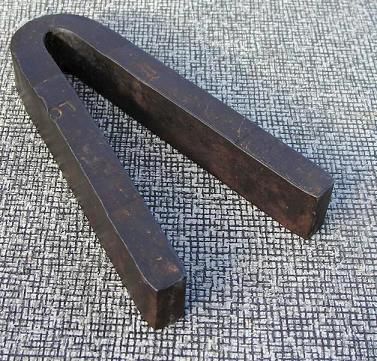 Larger image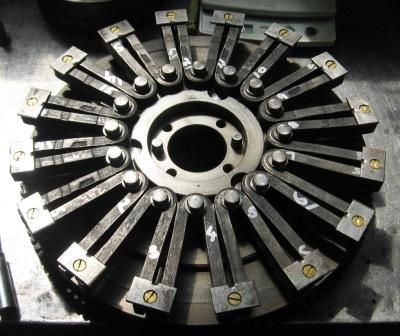 2666. Several people have suggested that this device is part of a
cranberry rake
: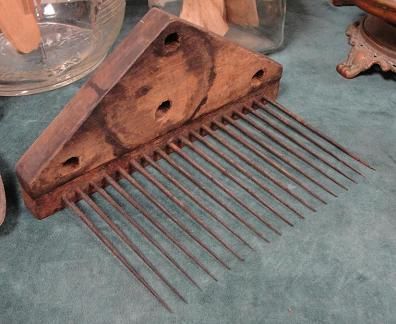 Larger image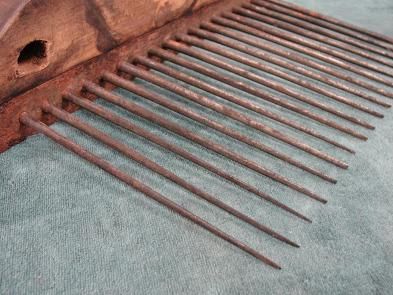 Larger image
2667. An old
school book carrier
, these were also sold as package carriers: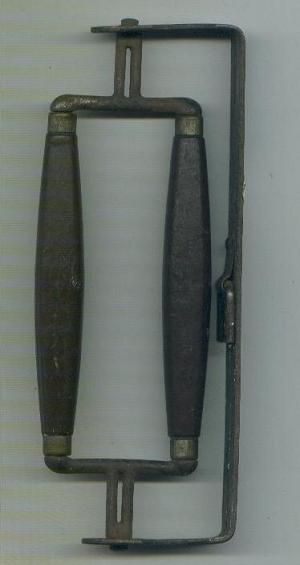 2668. This is a
Bell System cable hand vise
for use by a lineman: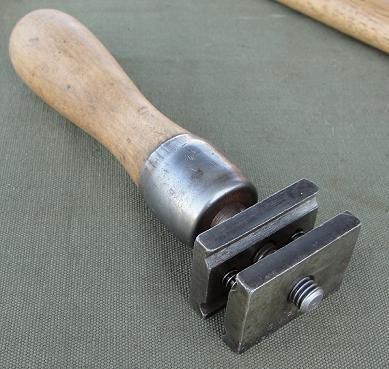 Larger image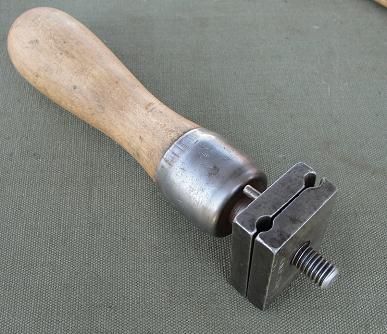 Larger image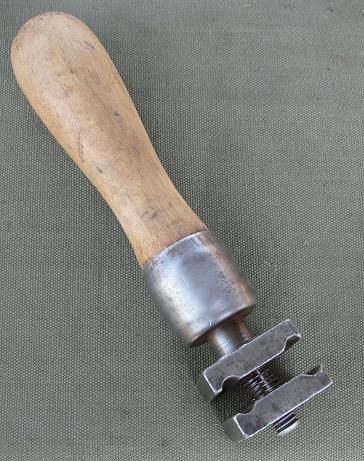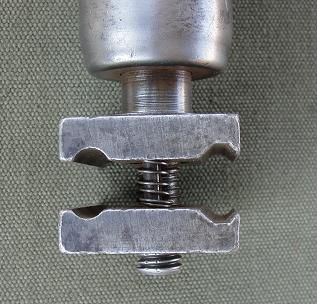 2669. This is an electrical connecting device for neon signs for connecting the luminous tube electrode to an electrical conductor, patent number
2,072,042
: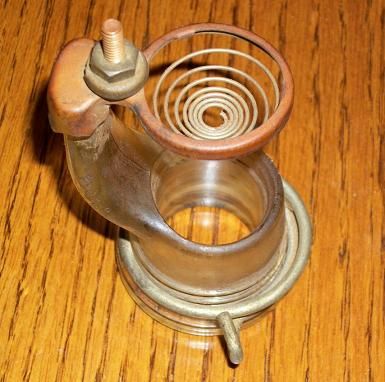 Larger image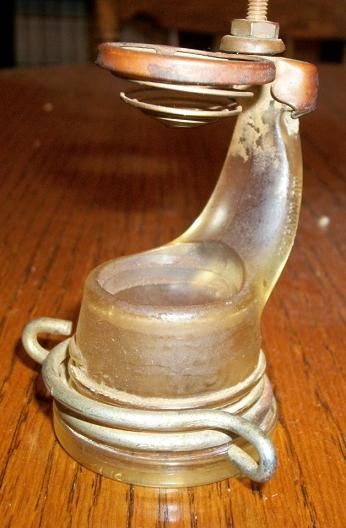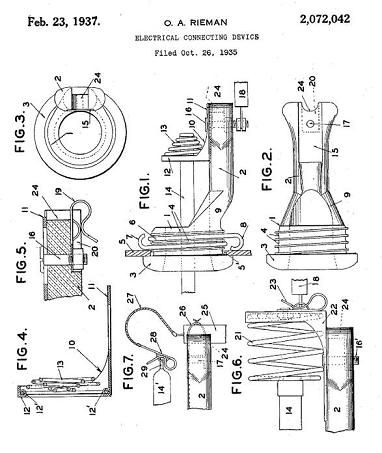 2670. This tool was for use when working on an old door in which the door knob was connected with a square shaft, if the knob was removed from the shaft then the square hole in this tool can be used to turn it. And if the square shaft has been removed from the lock mechanism, the male part can be used to test it.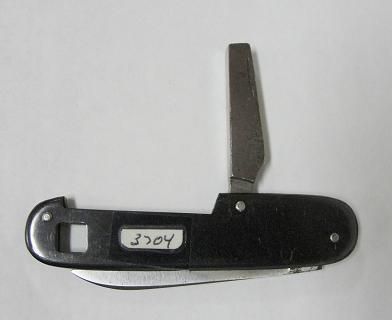 Larger image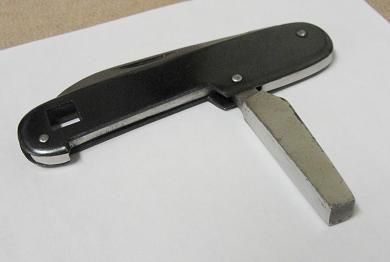 Larger image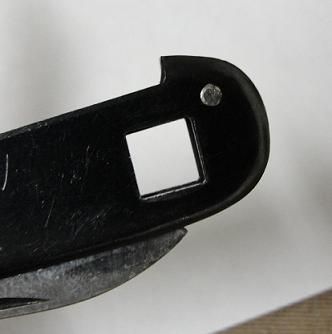 Here are a couple of updates from previous posts:
2403. A clamp for joining two posts end to end when making scaffolding, patent number
1,710,842
: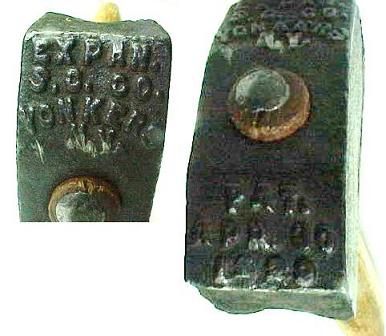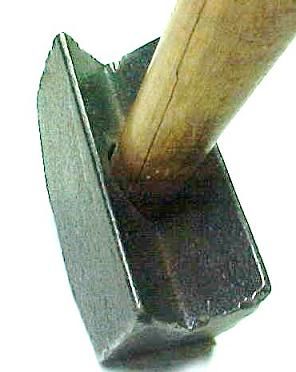 1536. This is a trigger mechanism from a cannon. Someone who speaks Mandarin offered this translation for the text on it:
"The first character 安 is likely the phonetic rendering of some kind
of firearm (?) made by a company that starts with the sound "An"--
Anderson? The second character 式 means "style" or "kind".
Similar to the one seen below and at
this link
.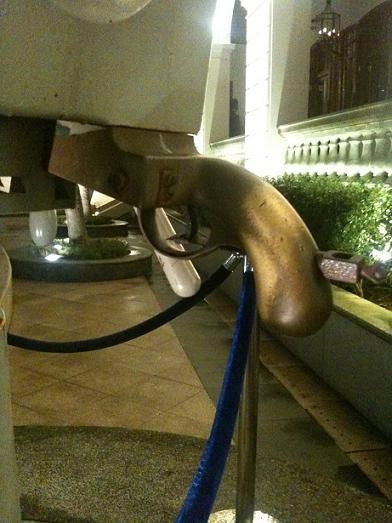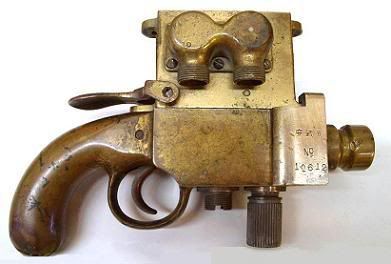 Larger image
The owner's description: The thumb plate makes electrical contacts in the top unit, ie. the two outlets on the side. The trigger makes electrical contact with the two round outlets on the bottom.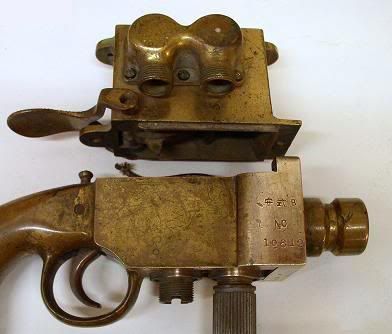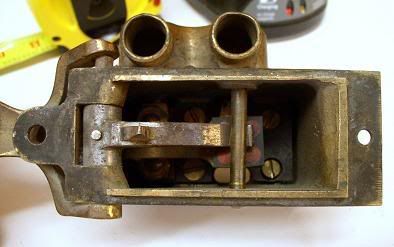 Larger image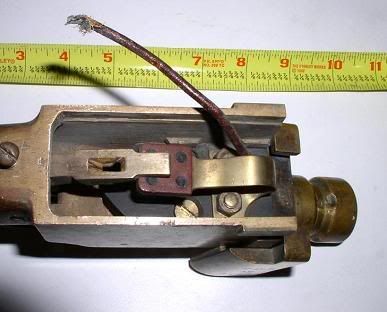 Larger image
Are you interested in Old Tools and Tool Collecting? Want to learn more about tools, and meet some great people who have the same interests? Please take a minute to check out the Mid-West Tool Collectors Web Site at this link:
www.mwtca.org
.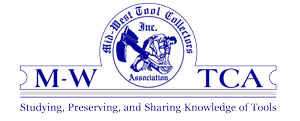 To submit photos, send them to the address in my
profile
, please include dimensions, any text on the item, and where it was found.
Last week's set is seen below,
click here
to view the entire post.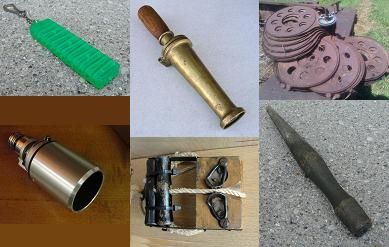 More discussion and comments on these photos can be found at the newsgroup
rec.puzzles
.