For first time visitors I recommend
this archive
for some of my best posts.
2917. 11" long: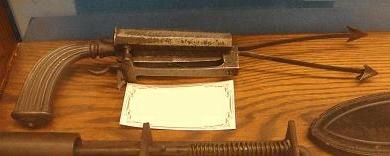 Larger image
2918. 4" tall, take a look at
Neatorama
for more guesses and a chance to win one of their
funny T-shirts
: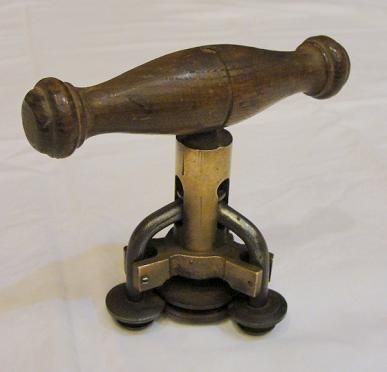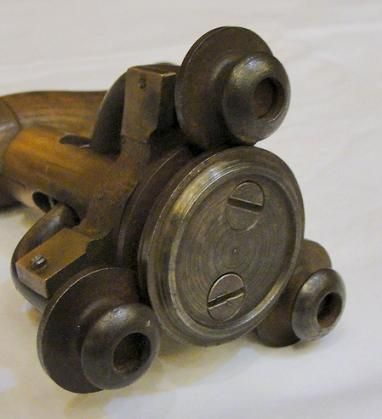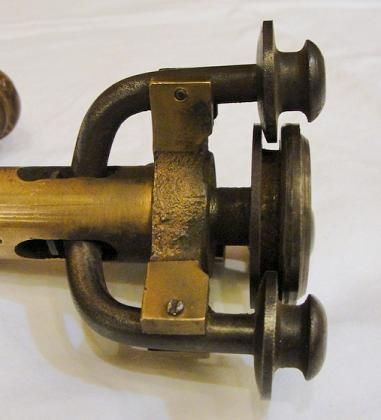 2919. 5" diameter: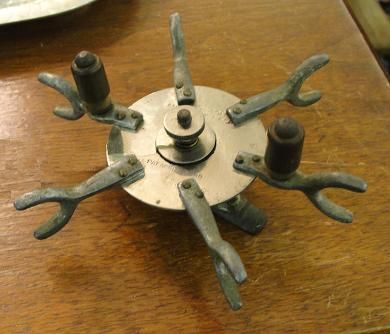 Larger image
2920. 10" long: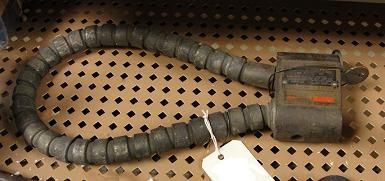 Larger image
2921. 12" long: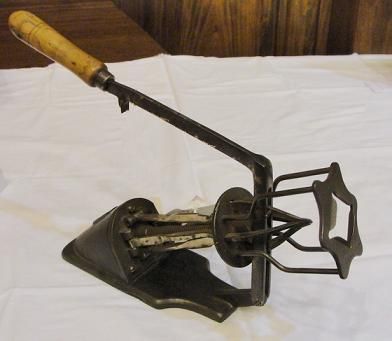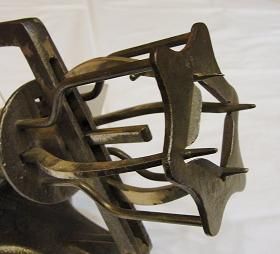 2922. 8" long: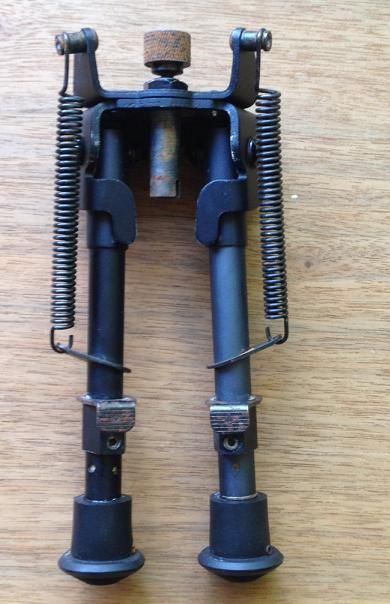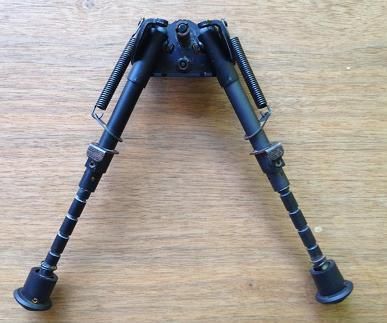 Answers:
2917. A trap for animals, it has two barrels for firing projectiles and two barbs on the end for holding the animal fast, patent number
17,297
: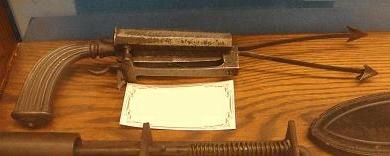 Larger image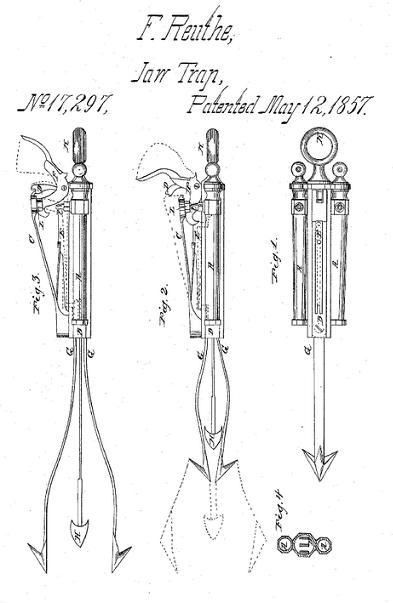 Several years ago I posted a similar device but it didn't have a handle:
2918. This is a crimper for can lids, patent number
502,339
: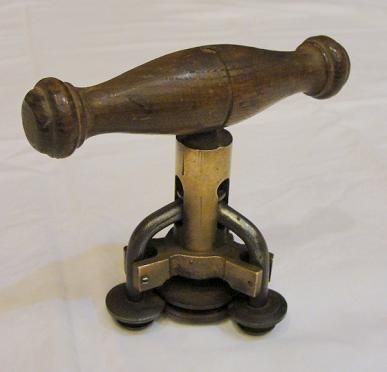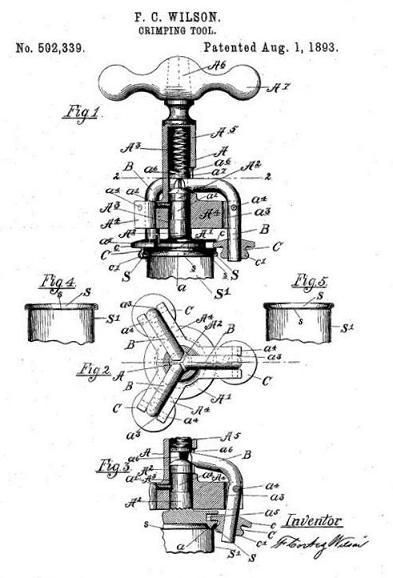 2919. A Benson anti-backlash fishing reel, patent number
1,351,549
: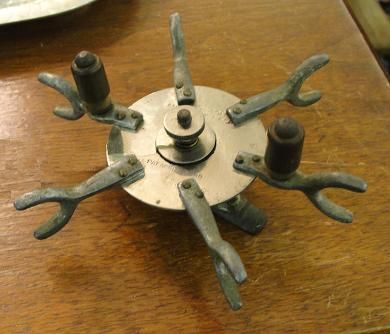 Larger image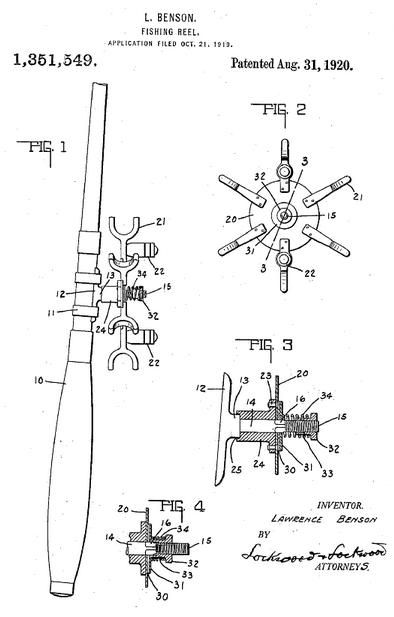 2920. A spare tire lock, patent number
1,380,719
: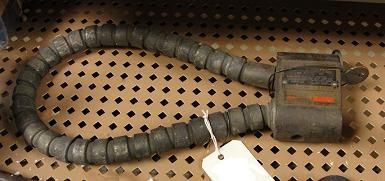 Larger image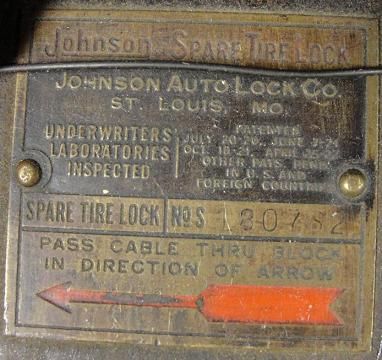 Larger image
2921. A bagueuse, it's a device for
placing a band on a pigeon's leg
: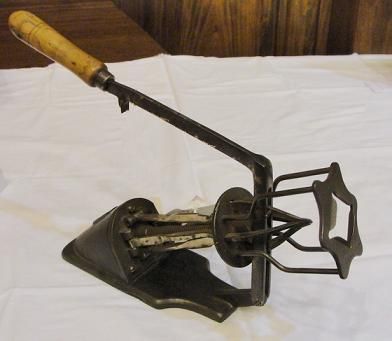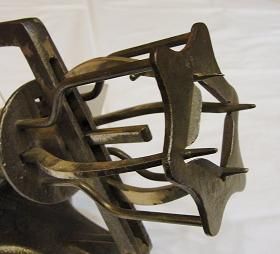 2922. This is a
bipod
for a sniper's rifle: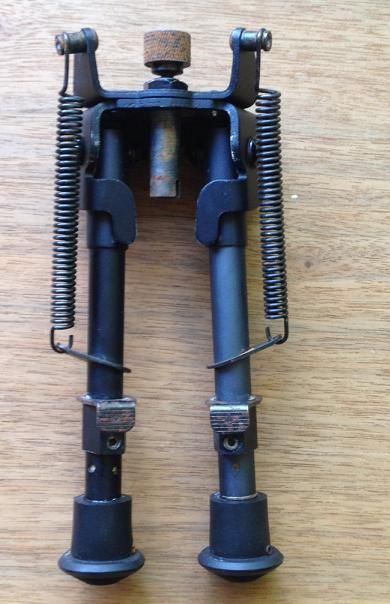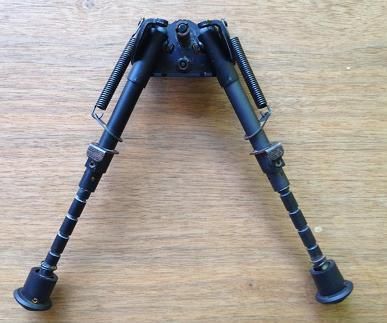 Are you interested in Old Tools and Tool Collecting? Want to learn more about tools, and meet some great people who have the same interests? Please take a minute to check out the Mid-West Tool Collectors Web Site at this link:
www.mwtca.org
.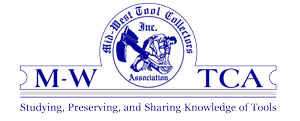 To submit photos, send them to the address in my
profile
, please include dimensions, any text on the item, and where it was found.
Last week's set is seen below,
click here
to view the entire post.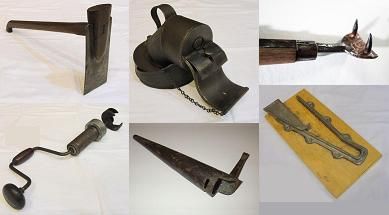 More discussion and comments on these photos can be found at the newsgroup
rec.puzzles
.