For first time visitors I recommend
this archive
for some of my best posts.
3127. 3" long: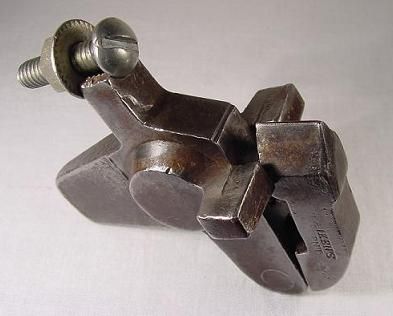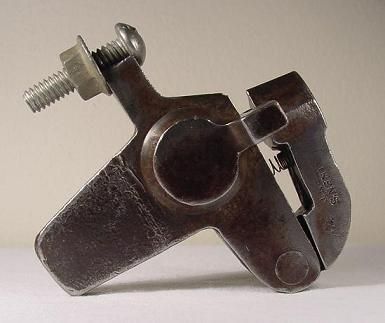 3128. 5" long: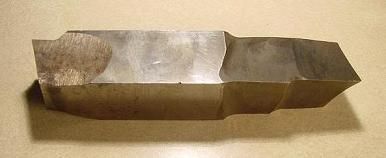 Larger image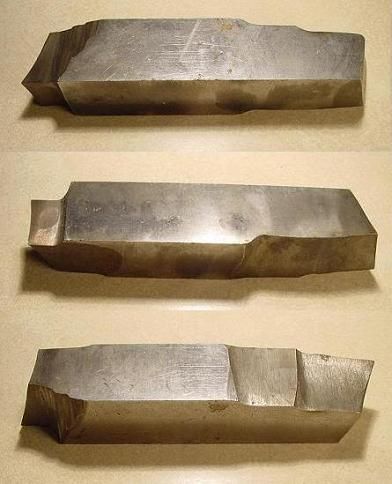 Larger image
3129. 8" long: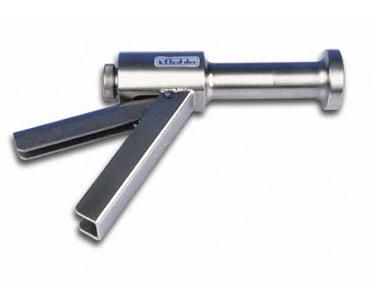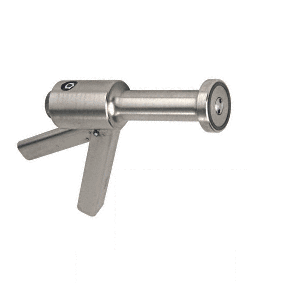 3130. Sent in by a visitor who is looking to find the purpose of this item: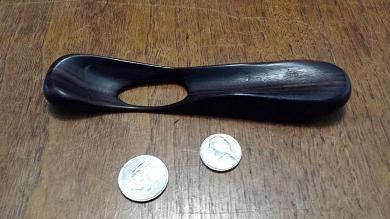 Larger image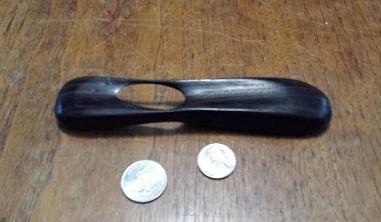 Larger image
3131. 2-1/2" tall, take a look at
Neatorama
for more guesses and a chance to win a
T-shirt
.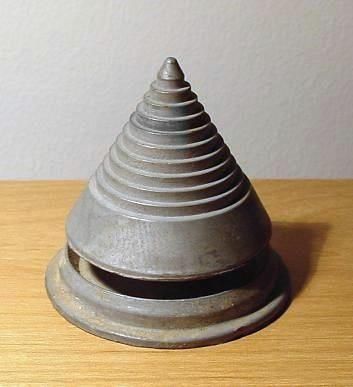 3132. About 12" long: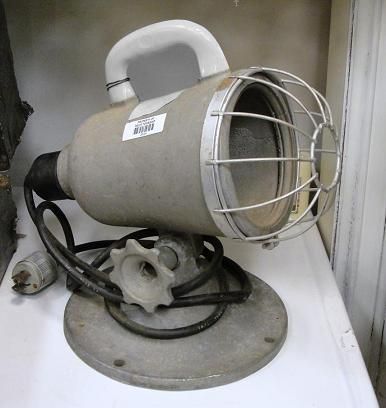 Larger image
Answers:
3127. This is a saw set that was used with a hammer, patented by Herrick Aiken on May 24,1830, before patent numbers started. A saw set is used to alternately bend the side of a saw blade's tooth left and right so that it makes a wider cut and moves more easily through wood. A saw blade which has had the teeth bent is said to have been set.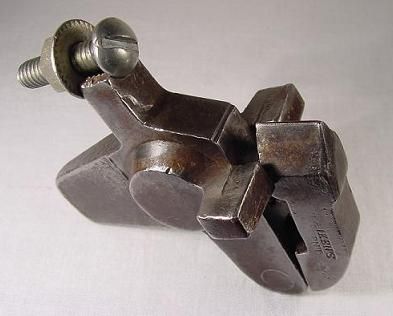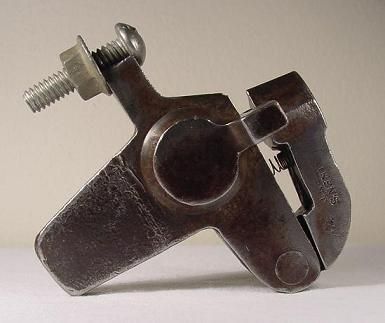 3128. A cutting tool for use on a metal lathe: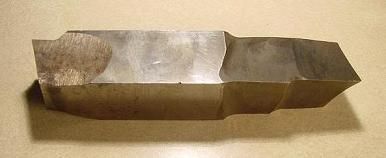 Larger image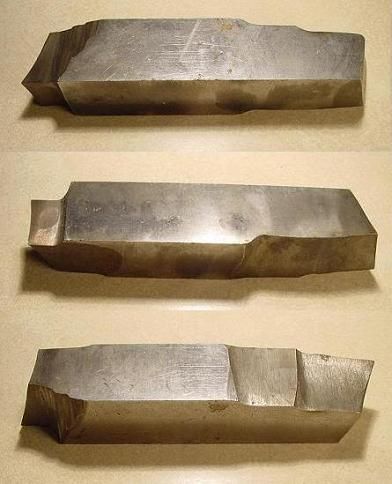 Larger image
3129. This is a glass tapper that is used to crack glass along the score line after it has been cut.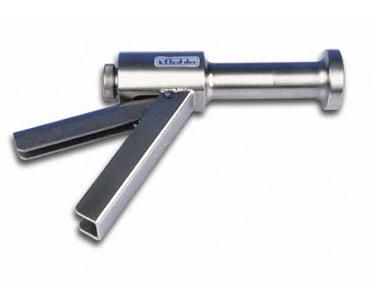 The tool can be seen in use at the 3:10 mark in this video:
3130. No answer yet for this item: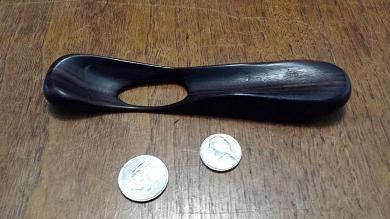 Larger image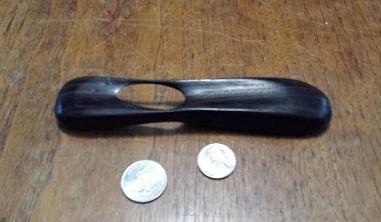 Larger image
3131. This is a lawn mower blade balancer, it is used after sharpening the blade to ensure that each half of it weighs the same.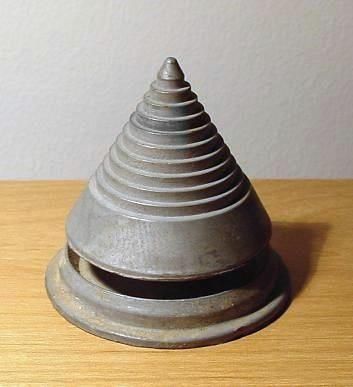 A demonstration of the blade balancer can be seen here:
3132. A fire truck search light or rescue lamp: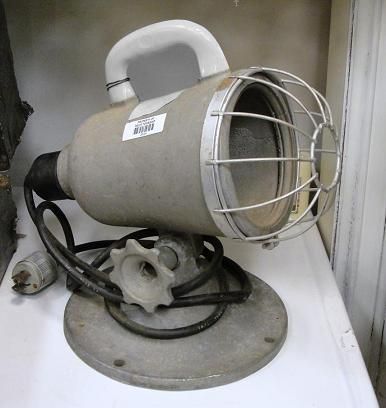 Larger image
Are you interested in Old Tools and Tool Collecting? Want to learn more about tools, and meet some great people who have the same interests? Please take a minute to check out the Mid-West Tool Collectors Web Site at this link:
www.mwtca.org
.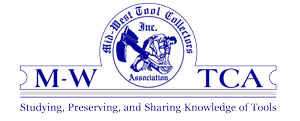 To submit photos, send them to the address in my
profile
, please include dimensions, any text on the item, and where it was found.
Last week's set is seen below,
click here
to view the entire post.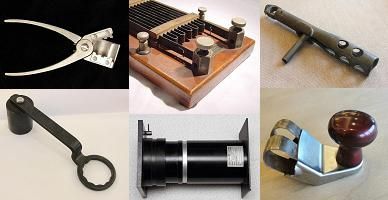 More discussion and comments on these photos can be found at the newsgroup
rec.puzzles
.