For first time visitors I recommend
this archive
for some of my best posts.
3145. 10" long: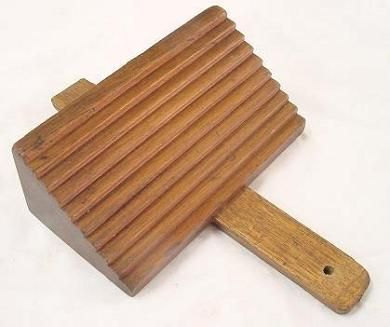 3146. 8" long: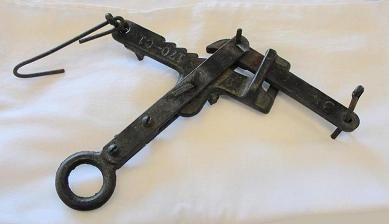 Larger image
3147. 10" long: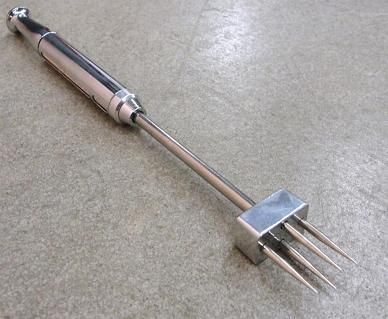 Larger image
3148. 6" long: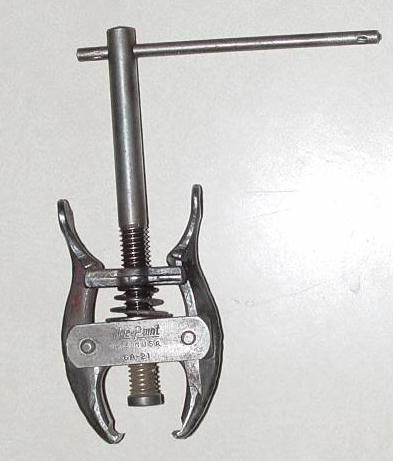 3149. 8-1/4" long, take a look at
Neatorama
for more guesses and a chance to win a
T-shirt
.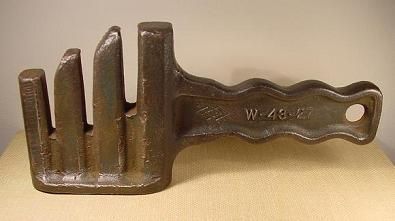 Larger image
3150. 11" long: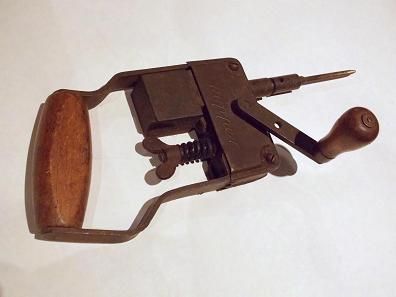 Larger image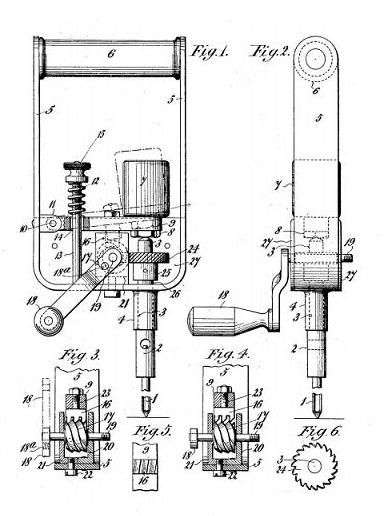 Answers:
3145. This is a floor board gauge, they were used for marking boards so they could be cut to various but standard widths using all of the board width possible from each slab. Sometimes these are incorrectly marked as clapboard gauges.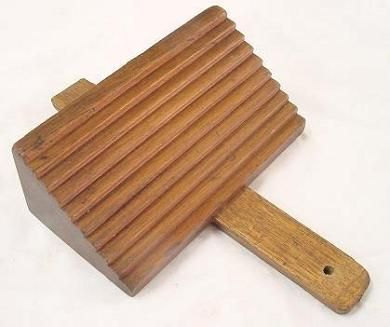 3146. A
ratchet damper handle
, it controls the amount of draft in a chimney flue, allowing the user to strike the right balance between ventilation and heat loss.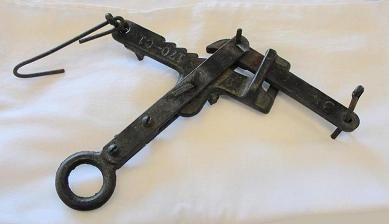 Larger image
3147. This is an ice chipper, it has a bottle opener on the other end, and instructions in the handle for making mixed drinks: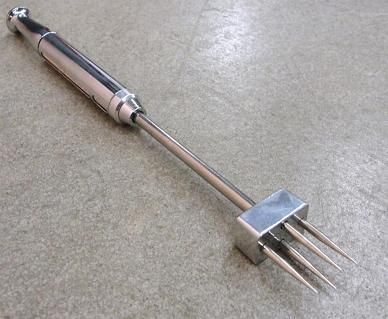 Larger image
3148. A
battery terminal clamp puller
: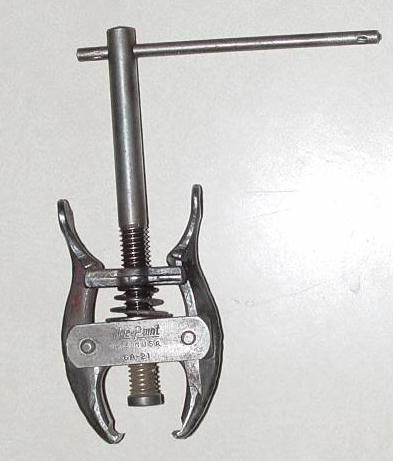 3149. This is a chain breaker, or chain detacher, used for detaching the links on various sizes of square-link farm machinery chain. The bottom of
this page
shows a similar tool with some square chain.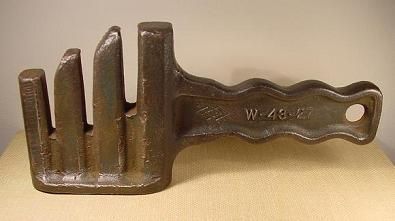 Larger image
3150. This is a hammer drill, for drilling holes in concrete walls and into corners, patent number
1,708,658
.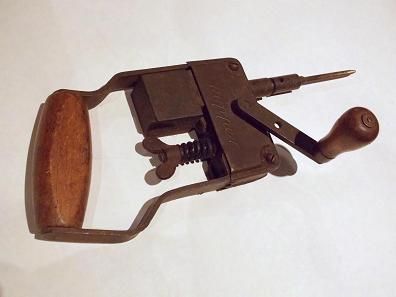 Larger image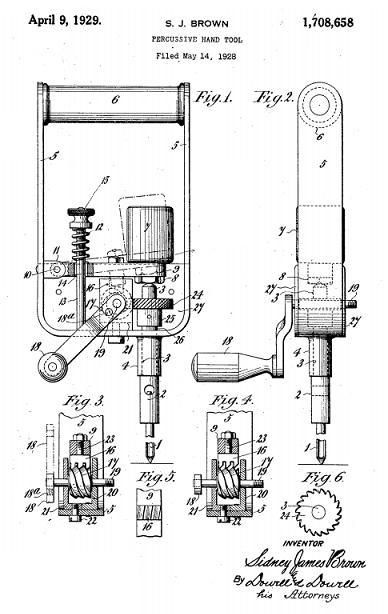 Are you interested in Old Tools and Tool Collecting? Want to learn more about tools, and meet some great people who have the same interests? Please take a minute to check out the Mid-West Tool Collectors Web Site at this link:
www.mwtca.org
.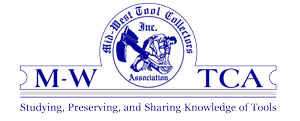 To submit photos, send them to the address in my
profile
, please include dimensions, any text on the item, and where it was found.
Last week's set is seen below,
click here
to view the entire post.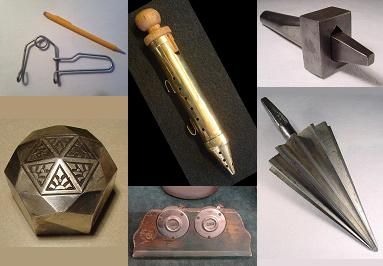 More discussion and comments on these photos can be found at the newsgroup
rec.puzzles
.