For first time visitors I recommend
this archive
for some of my best posts.
3163. Take a look at
Neatorama
for more guesses and a chance to win a
T-shirt
.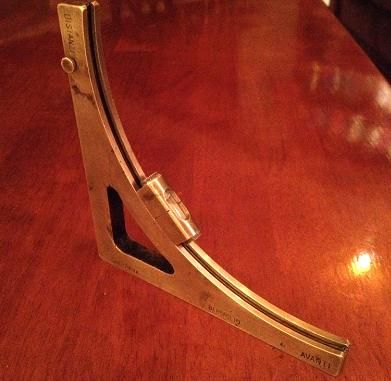 Larger image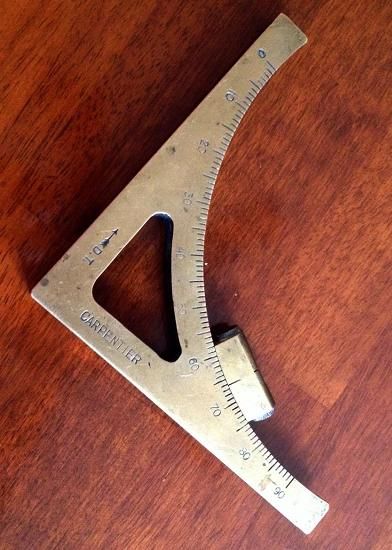 Larger image
3164. 9-1/4" long: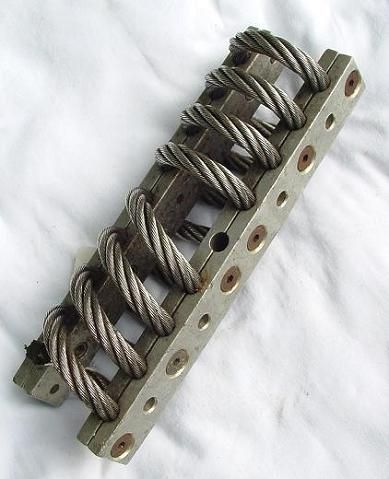 Larger image
3165. 4" long: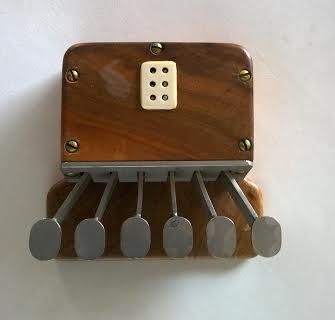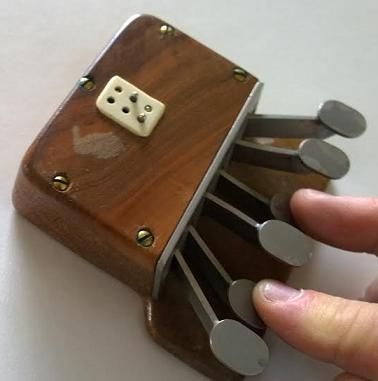 3166. Sent in by a visitor who would like to find the purpose of this tool, 6-1/4" long, 9-1/2" long when extended: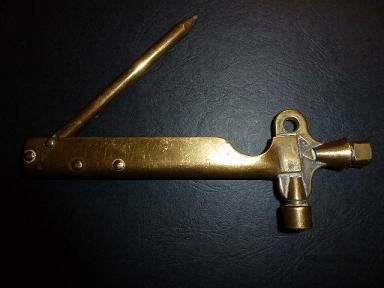 Larger image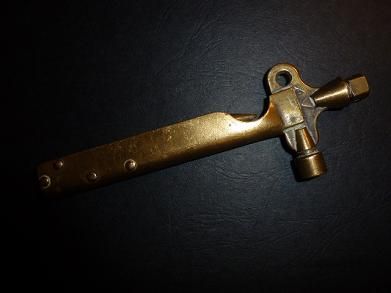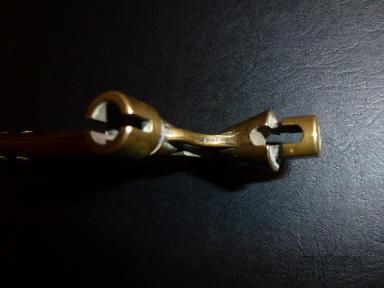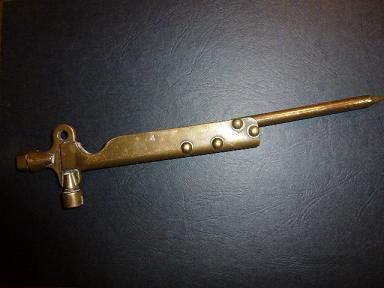 3167. Another unidentified device that was submitted by a visitor: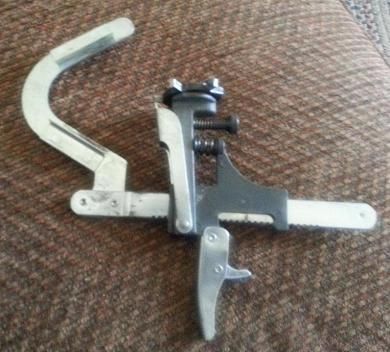 Larger image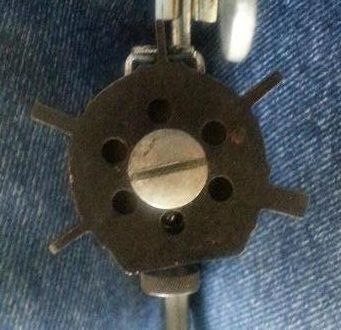 3168. 16" long: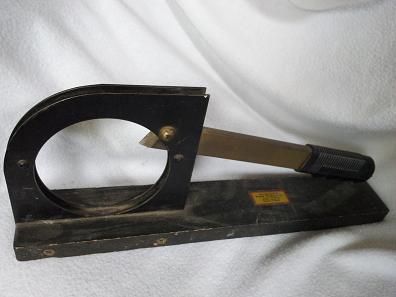 Larger image
Answers:
3163. This is a gunner's
quadrant
or artillery inclinometer, Italian text on it says "avanti" (forward), "distanza" (distance), "bersaglio" (target), and "sull'arma" (on the weapon).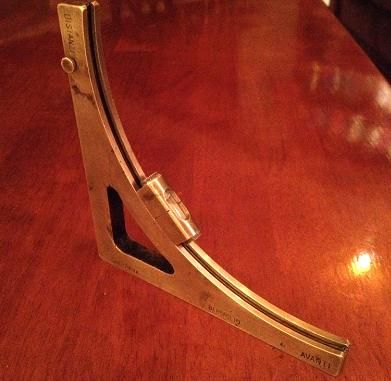 Larger image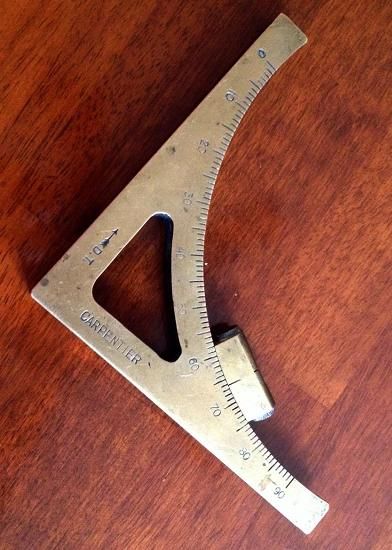 Larger image
3164. A wire rope vibration isolator for large machinery, these are made in
many sizes and configurations
.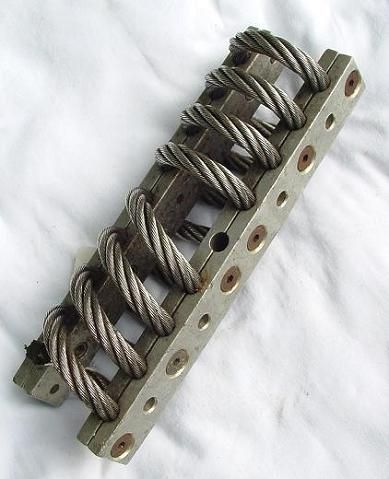 Larger image
3165. This is a device for communicating with a blind and deaf person: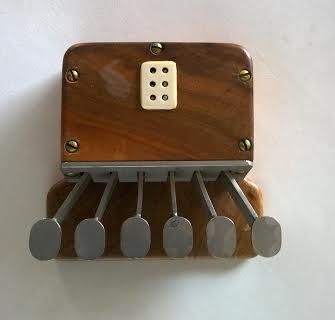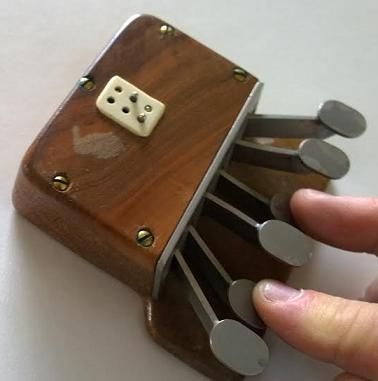 3166. No answer yet for this tool: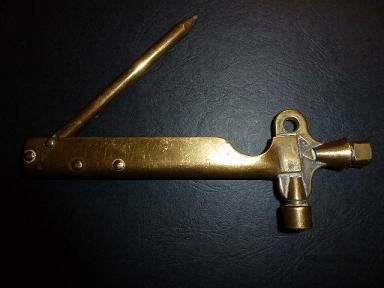 Larger image
3167. This is a piston groove cleaner, seen in use in figure 6 on
this page
: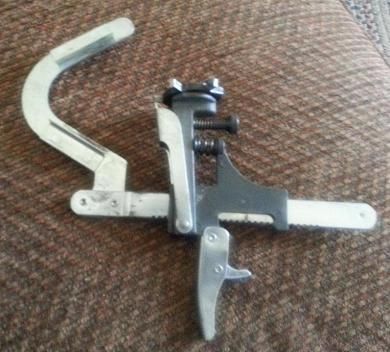 Larger image
3168. A
Presto log cutter
, for cutting the pressed fireplace logs that can be bought in stores: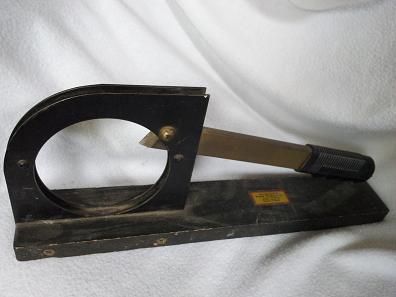 Larger image
Are you interested in Old Tools and Tool Collecting? Want to learn more about tools, and meet some great people who have the same interests? Please take a minute to check out the Mid-West Tool Collectors Web Site at this link:
www.mwtca.org
.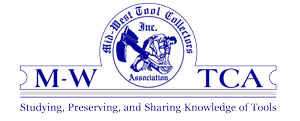 To submit photos, send them to the address in my
profile
, please include dimensions, any text on the item, and where it was found.
Last week's set is seen below,
click here
to view the entire post.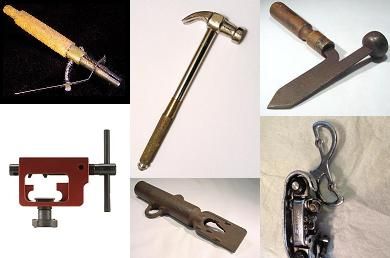 More discussion and comments on these photos can be found at the newsgroup
rec.puzzles
.