For first time visitors I recommend
this archive
for some of my best posts.
3175. 3-1/2" long: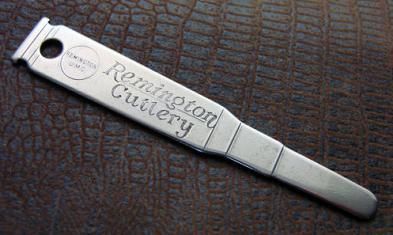 3176. Take a look at
Neatorama
for more guesses and a chance to win a
T-shirt
.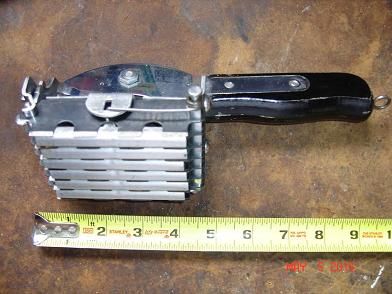 Larger image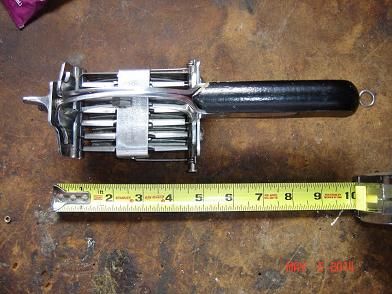 Larger image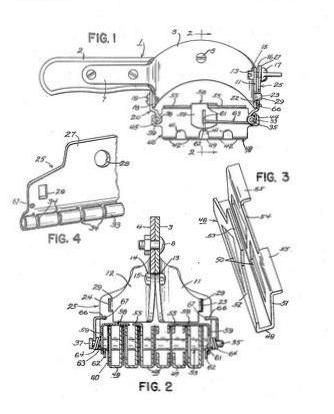 3177. 4" long: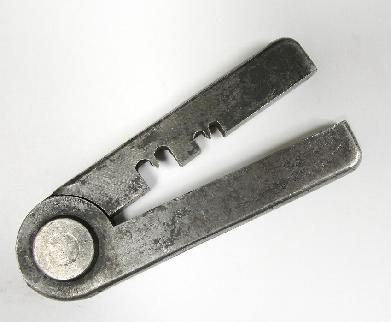 Larger image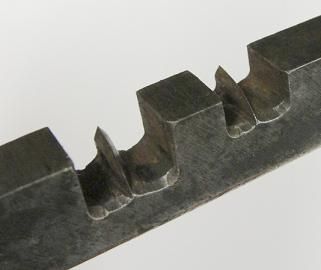 3178. 5" long, patented in 1875: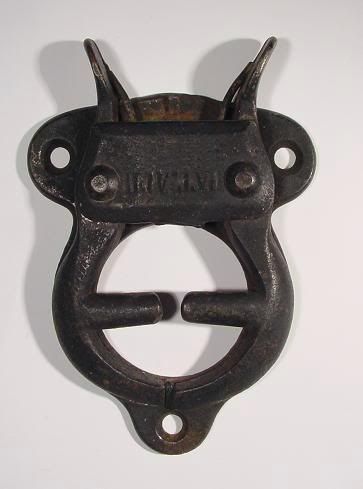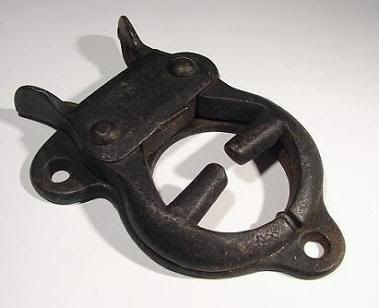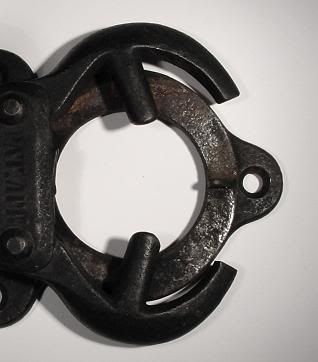 3179. Sent in by a visitor who would like to identify this tool: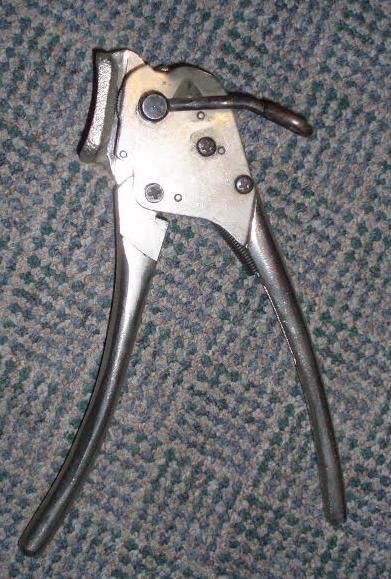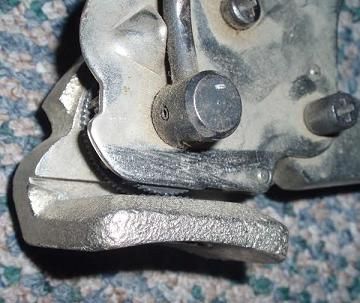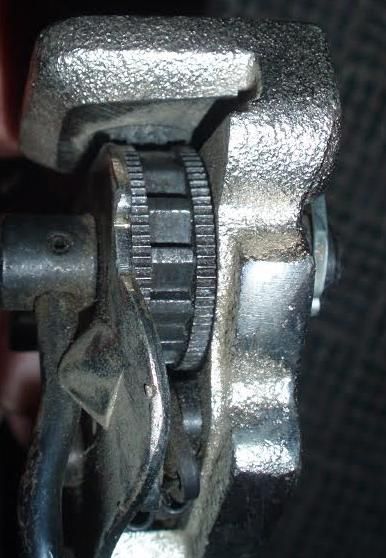 3180. Around 8-1/2" long: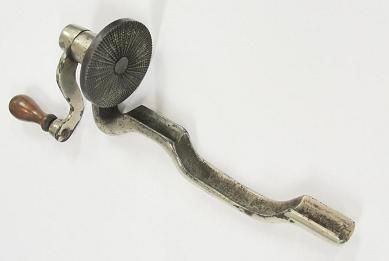 Larger image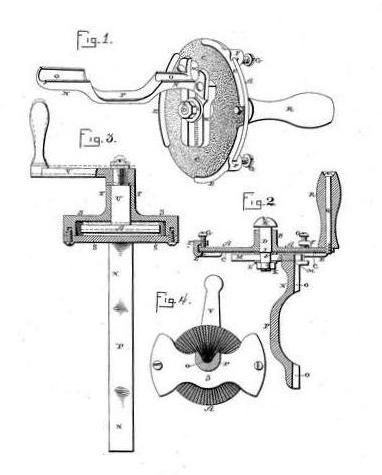 Answers:
3175. This is a
Remington Cutlery pocketknife opener
: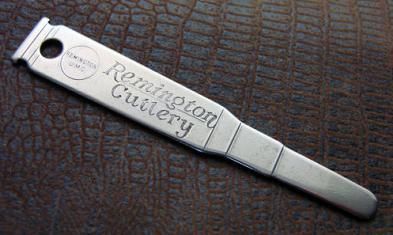 3176. This is a meat tenderizer, patent number
2,495,989
: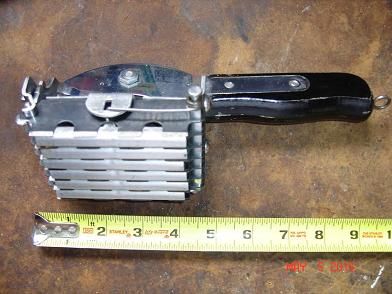 Larger image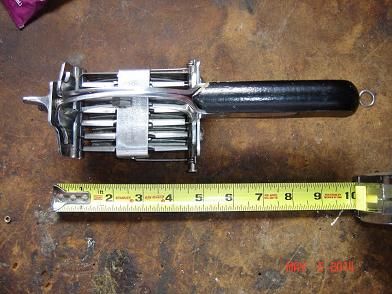 Larger image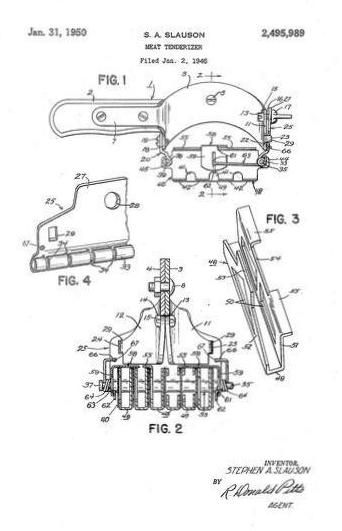 3177. A Bell System cable splitter: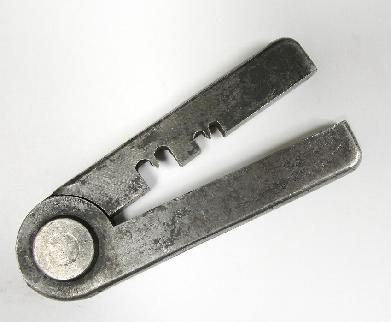 Larger image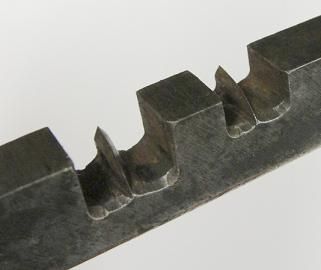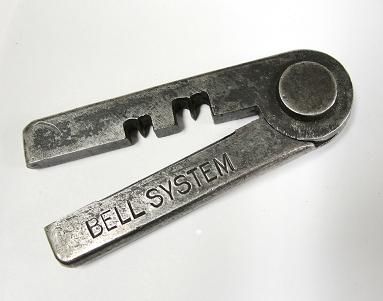 Larger image
3178. An ox bow pin, patent number
47,149
: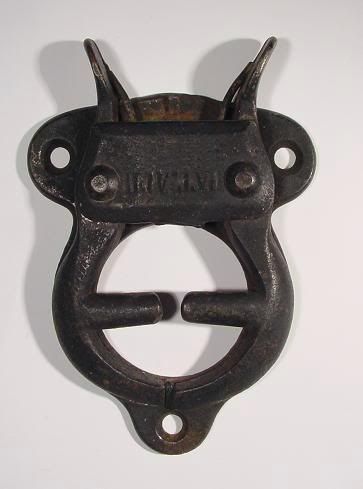 It keeps the bow attached to the yoke: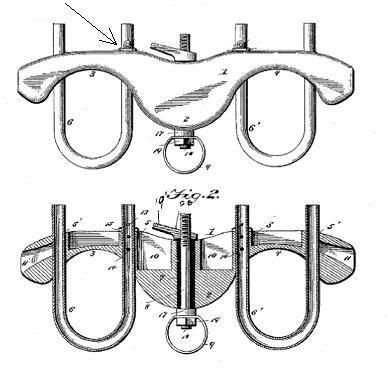 3179. This tool is probably for tightening metal or nylon straps: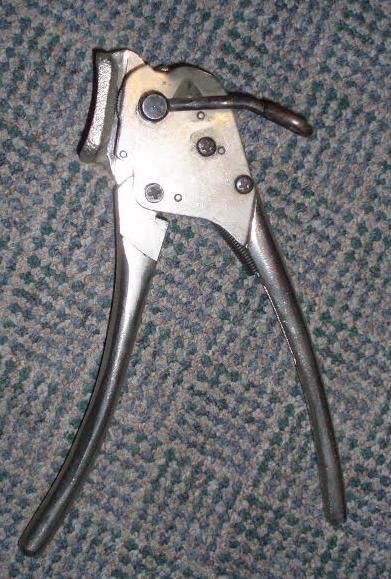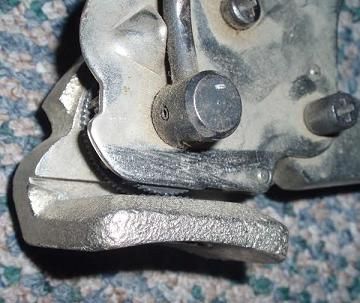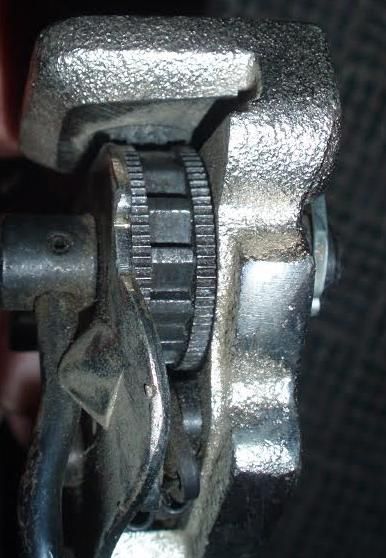 3180. A pool cue dresser, for evening the surface of the tip of a pool stick, patent number
422,204
: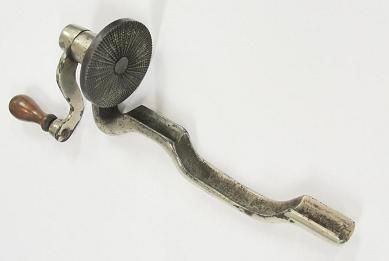 Larger image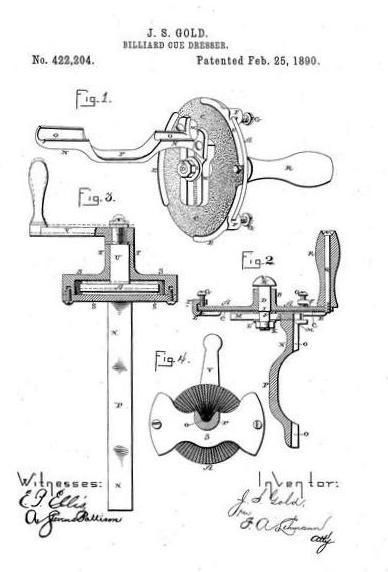 Are you interested in Old Tools and Tool Collecting? Want to learn more about tools, and meet some great people who have the same interests? Please take a minute to check out the Mid-West Tool Collectors Web Site at this link:
www.mwtca.org
.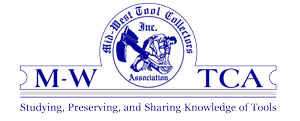 To submit photos, send them to the address in my
profile
, please include dimensions, any text on the item, and where it was found.
Last week's set is seen below,
click here
to view the entire post.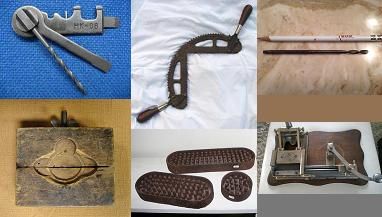 More discussion and comments on these photos can be found at the newsgroup
rec.puzzles
.