For first time visitors I recommend
this archive
for some of my best posts.
3181. 2-1/2" long: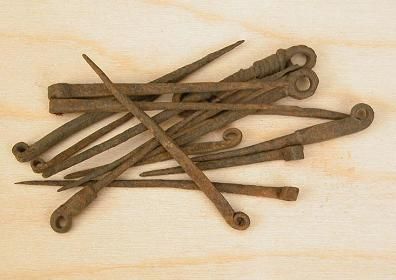 Larger image
3182. 6" long: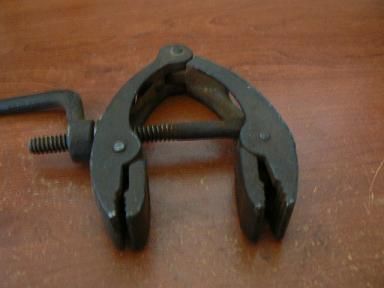 Larger image
3183. 7" long: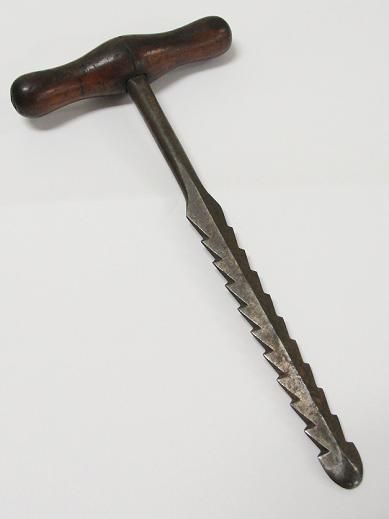 Larger image
3184. Around 5' long, the end is not sharp, take a look at
Neatorama
for more guesses and a chance to win a
T-shirt
.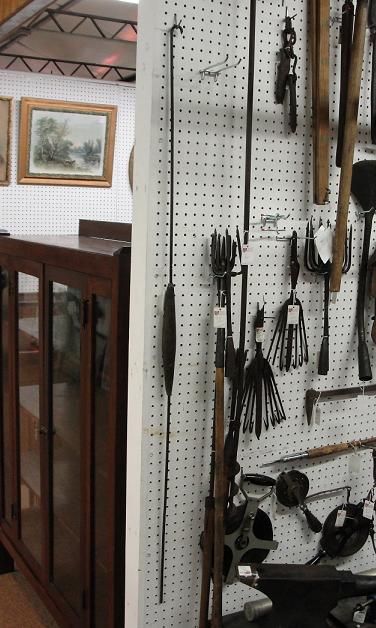 3185. 11" long: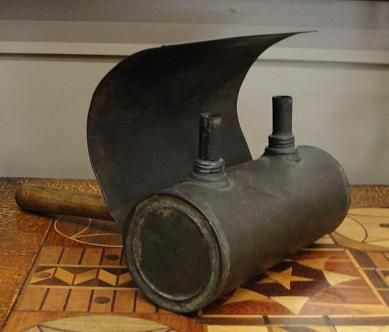 Larger image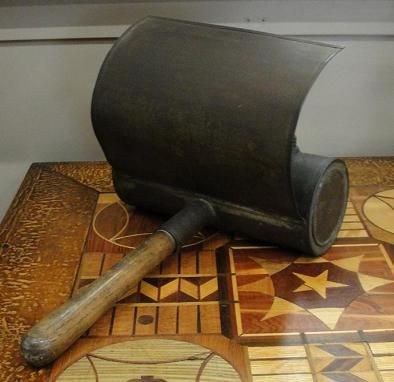 Larger image
3186. Around 60" long:

Larger image

Answers:
3181. These are
musket flash hole picks
, there were used to clear the hole of black powder residue after every several rounds to prevent misfires.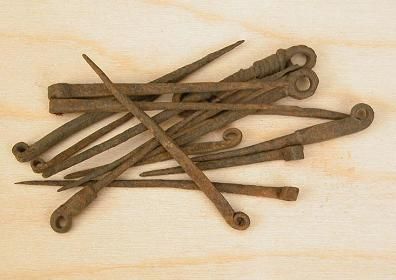 Larger image
3182. A shoe maker's shank laster, used to stretch the upper of a boot over the last into the hollow of the shank: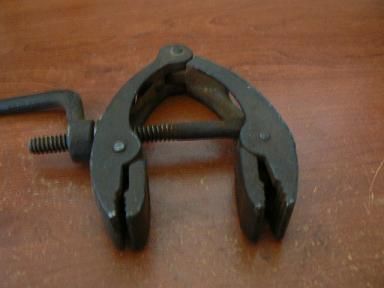 Larger image
3183. No answer yet for this tool: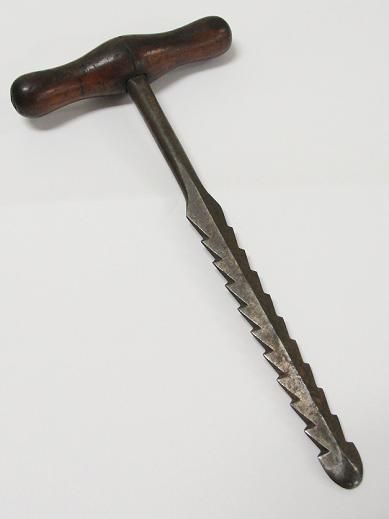 Larger image
3184. This is a turtle probe, or turtle hook. Sometimes turtles will burrow into a muddy bank, if the hunter can see their breathing hole he can find the shell by probing the mud, and then hook the shell with the rod and pull the turtle out.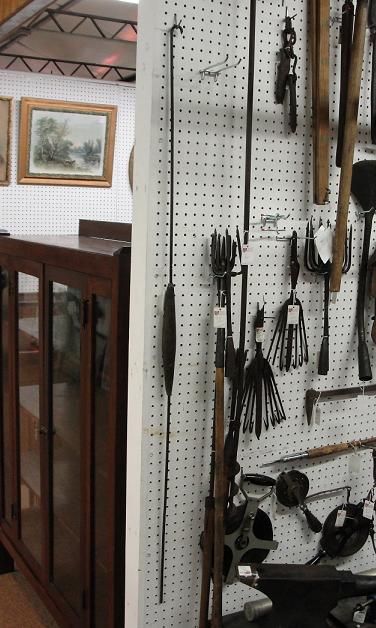 3185. This was marked "double torch tin kerosene lamp with wind guard":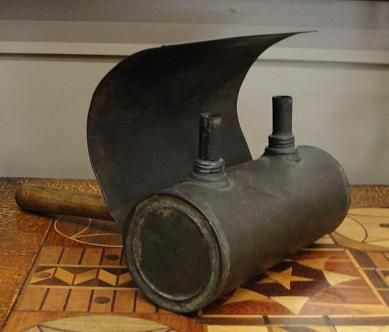 Larger image
3186. A railroad
level for measuring track superelevation
on curves:

Larger image
This is a Stanley level, they didn't make the entire tool but their levels were used in a lot of these devices.

Are you interested in Old Tools and Tool Collecting? Want to learn more about tools, and meet some great people who have the same interests? Please take a minute to check out the Mid-West Tool Collectors Web Site at this link:
www.mwtca.org
.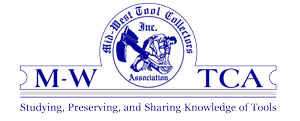 To submit photos, send them to the address in my
profile
, please include dimensions, any text on the item, and where it was found.
Last week's set is seen below,
click here
to view the entire post.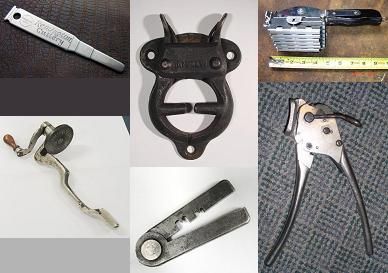 More discussion and comments on these photos can be found at the newsgroup
rec.puzzles
.