For first time visitors I recommend
this archive
for some of my best posts.
1963. 3-3/4" long: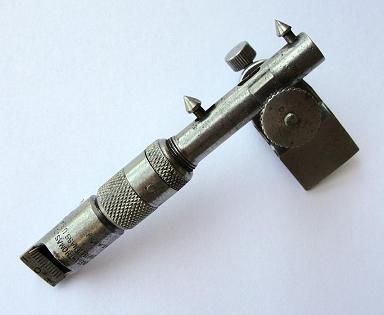 Larger image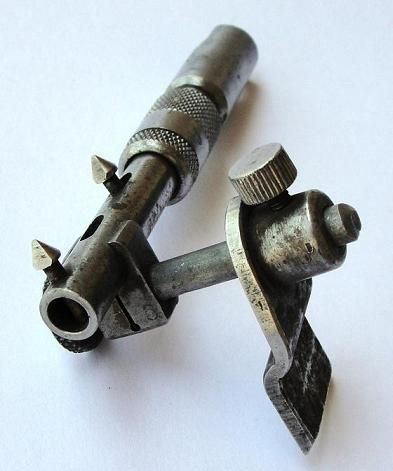 Larger image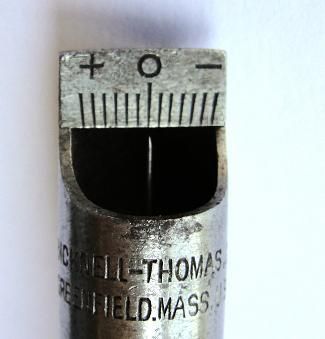 1964. Approximately 24" tall: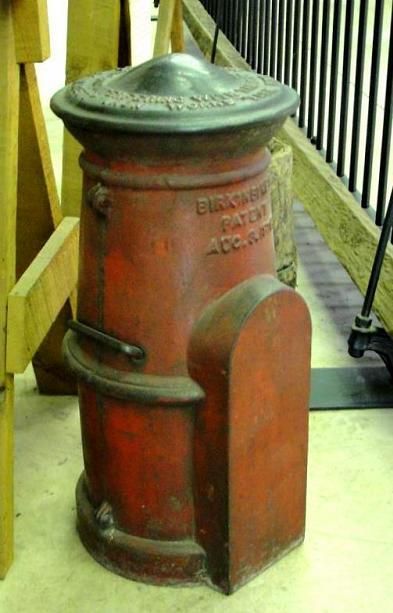 1965. Sent in by a visitor who is looking to find the purpose of this tool: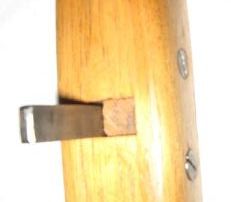 1966. Another unidentified item that was sent in by a visitor, the 18" rods are made of solid stainless steel except for the red one which is plastic: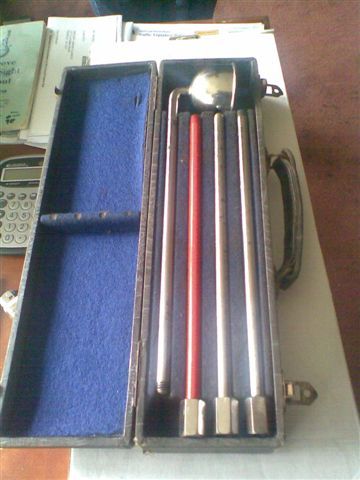 1967. About 3" diameter, take a look at
Neatorama
for more guesses on this one and a chance to win a prize: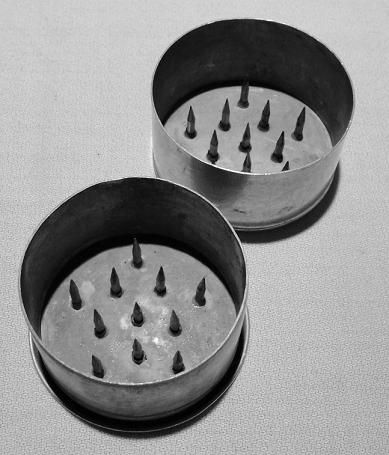 From Bob Roger's collection
1968. Around 17" tall, this is step one in the making of a particular product: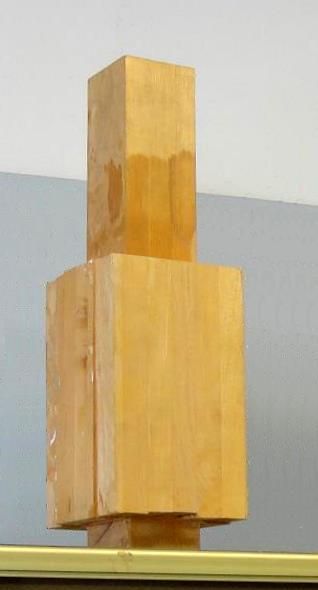 Answers:
1963. A "Screw Thread Gaging Device", patent number
1,223,012
:
...for gaging and testing the pitch or "lead" of screw threaded parts...for determining whether the threads on an article, as for instance a tap, die or other threaded piece, and designed to be of a certain number to an inch are truly formed as per the requirement, or at variance therefrom to an appreciable extent.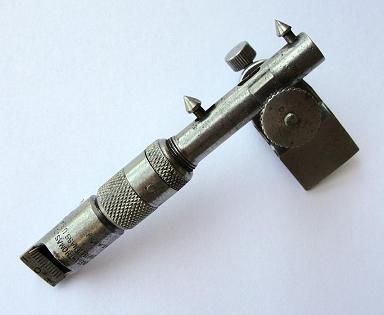 Larger image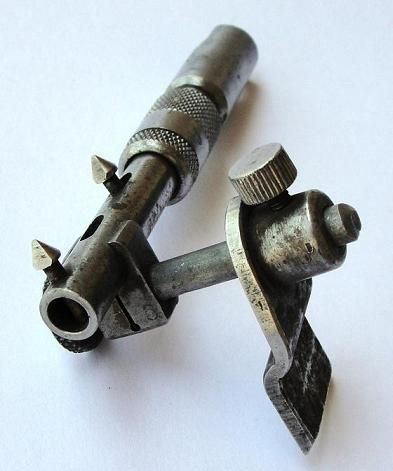 Larger image
Text on it reads:
Bicknell-Thomas Co.
Greenfield, Mass. U.S.A.
Pat. Apr. 17, 1917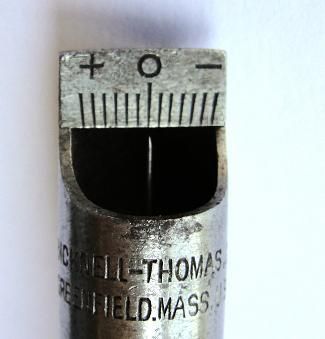 1964. A protective cover for a fire hydrant, it's marked:
Birkinbine's
Patent
Aug. 8, 1876
Patent number
180,830
was issued to Birkinbine on that date but it's for a fire hydrant, not for a protective cover.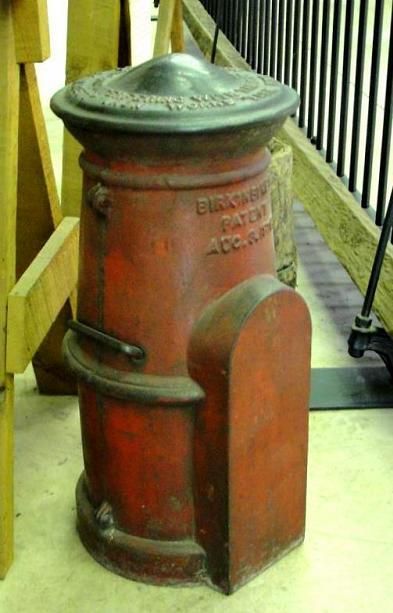 The top of it states:
10 dollar fine for interfering with this plug
Manufactured by Variety Iron Works, York, Penn

1965. Probably a woodworker's router or scraper for use by a
coachmaker
: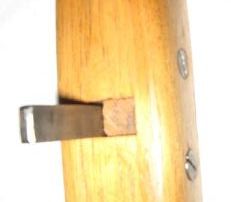 1966. A listening device for finding defects in machines, motors, dynamos, or turbines, the instructions state:
...fix the end of the device (when needed mount the extension pieces together) on the external part of the examined surface such as a cylinder, gearbox, carb, differential, mechanical parts, pipes and so on. Put the membrane to your ear and diagnose by simply listening; defects such as oil deficiency, loose bolts, screws and so on with certainty. In danger of electrocution use the red insulated sound finder that neutralizes electricity. When checking for pipe defects hold the device to the raised examinated part such as hydrants and so on. It will work even through brick walls, bitumen and soil to diagnose the defect.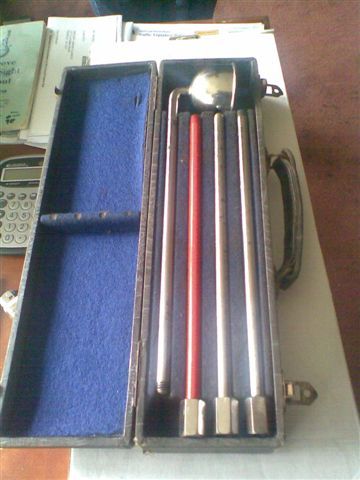 1967. An ice cube crusher, the patent states:
...it is proposed to arrange the containers telescopically relative to each other and to provide a plurality of pointed elements mounted on the top and base wall of the containers and directed towards each other for cracking a piece of ice placed within the containers when they are forced together.
Patent number
2,147,394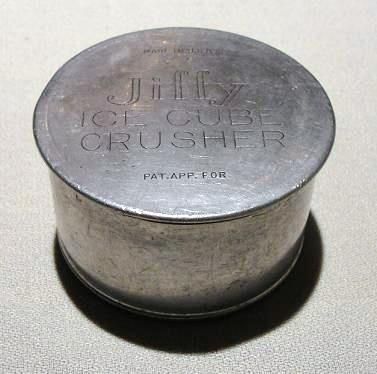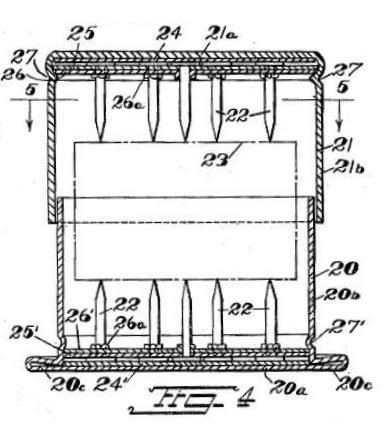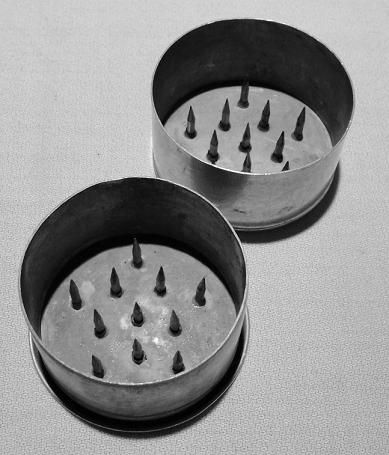 From Bob Roger's collection
1968. A billet, an
early stage of a bowling pin
, it is "inserted into a lathe with a large blade in the shape of the bowling pin. The knife blade is pressed into the rotating piece of wood stock and the entire bowling pin is cut in one pass by the shaping knife blade."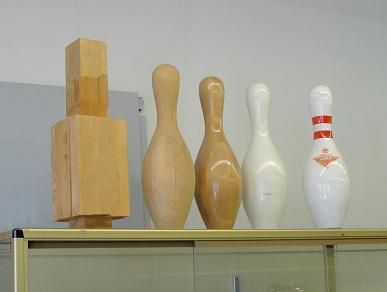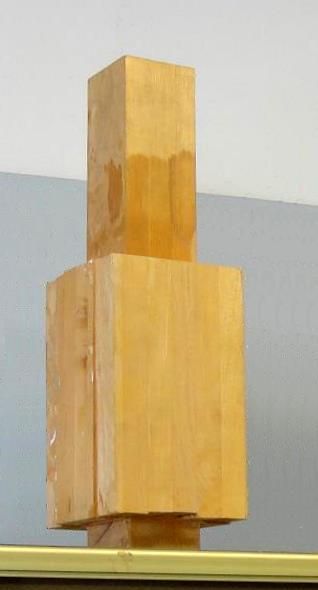 To submit photos, send them to the address in my
profile
.
Last week's set is seen below,
click here
to view the entire post.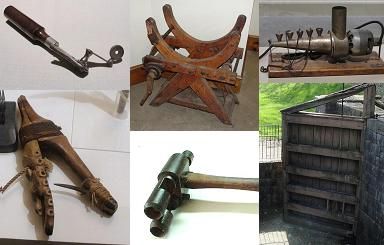 More discussion and comments on these photos can be found at the newsgroup
rec.puzzles
.