For first time visitors I recommend
this archive
for some of my best posts.
2215. 2-1/2" long, take a look at
Neatorama
for more guesses and a chance to win a T-shirt: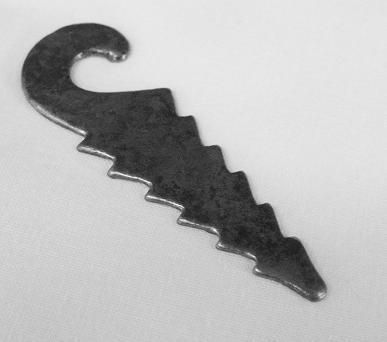 2216. Between 2" and 3" long: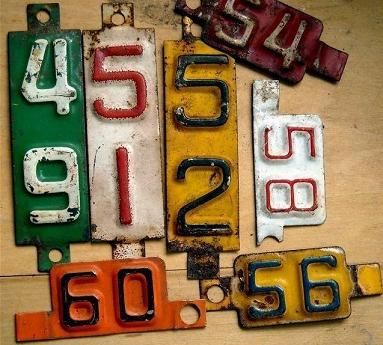 2217. 4" long, another unidentified item:
Larger image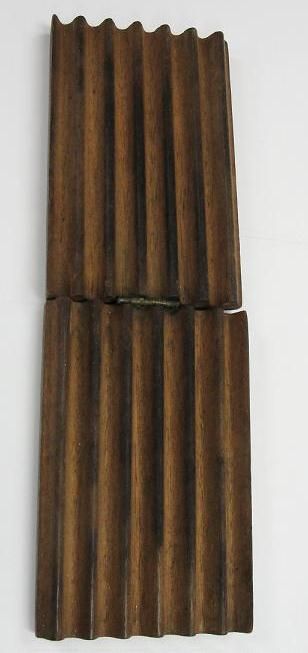 2218. The hammer is normal size, the others are around 3' to 4' long: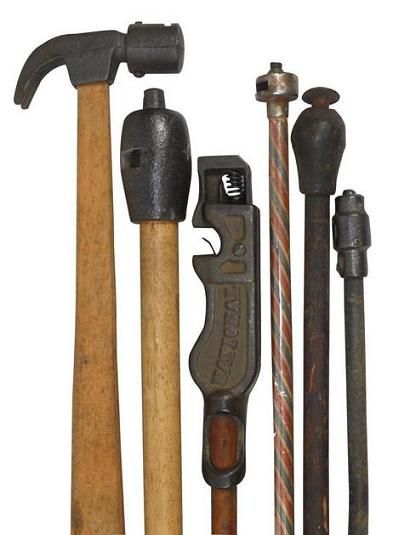 Larger image
2219. Approximately 8" tall: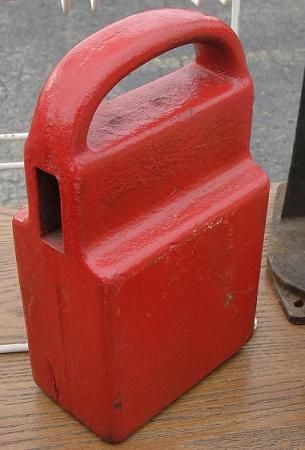 2220. About 2-3/4" long: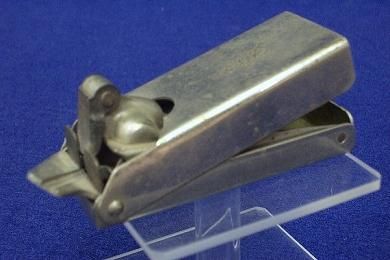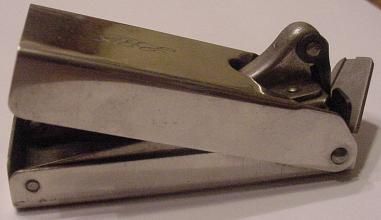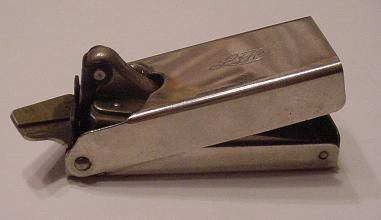 Answers:
2215. A seed corn dryer, it was stuck into an ear of corn and then hung up to dry so the corn could be used for the next year's seed.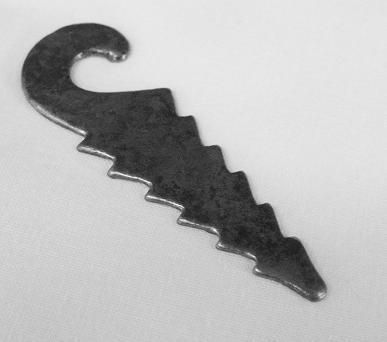 2216. These are all
year tags
for old license plates, mounting slots for these tags can be seen in the plate on
this page
.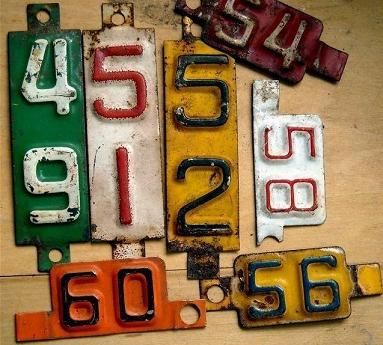 2217. Haven't been able to verify any of the guesses for this one:
Larger image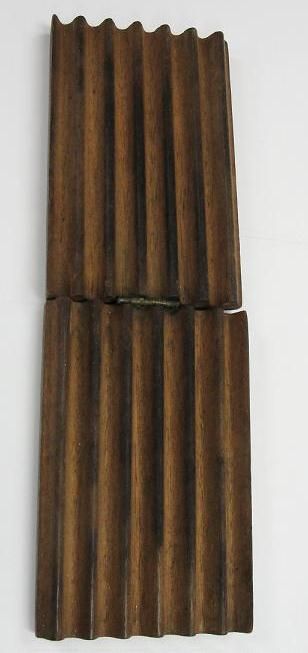 2218. A hammer cap gun along with some
cap bomb canes
, they're all noise makers that use cap gun caps.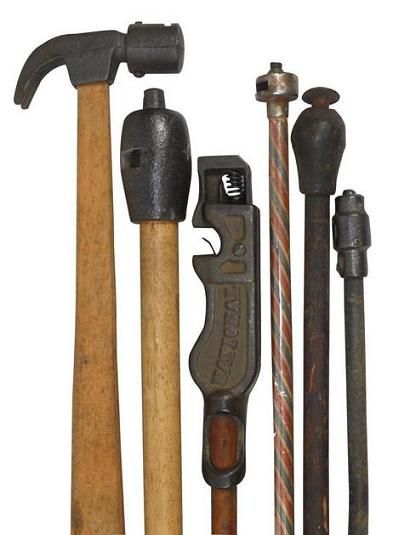 Larger image
2219. A counterweight for a barn door: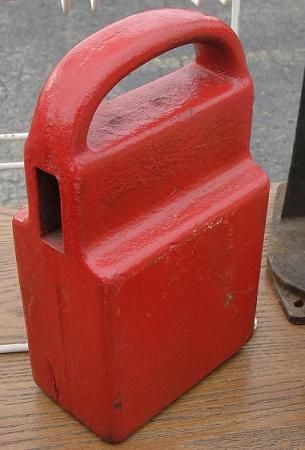 2220. A
Victrola phonograph bamboo needle cutter
, used to sharpen the point of a needle, patent number
1,248,554
.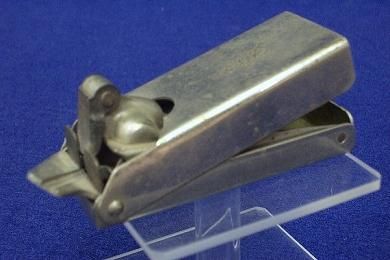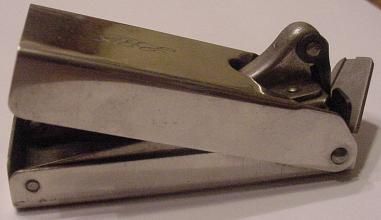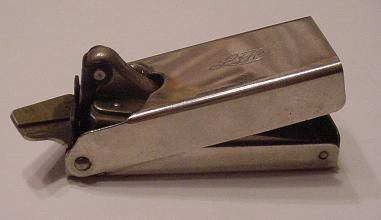 I own a lot of different tool books but the one that I use first as a reference is the
Dictionary of American Hand Tools: A Pictorial Synopsis (Schiffer Book for Collectors)
It has over 4,500 images and is a great book for learning about about a wide variety of tools. This book gets my highest recommendation.
I've decided to become an Amazon affiliate to help pay for the costs of finding and purchasing items to post here. Please consider purchasing books through my links if you are interested in them, there is no additional cost for the buyer and a small percentage will be paid to my account.
To submit photos, send them to the address in my
profile
.
Last week's set is seen below,
click here
to view the entire post.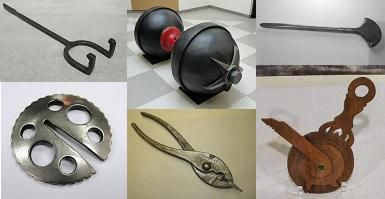 More discussion and comments on these photos can be found at the newsgroup
rec.puzzles
.