For first time visitors I recommend
this archive
for some of my best posts.
2227. Approximately 48" long: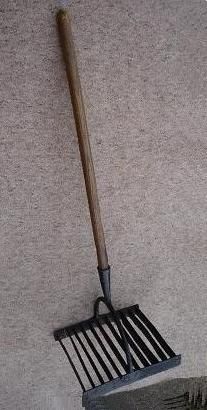 2228. 6-1/4" long, sent in by a visitor who is looking to find the purpose for this item: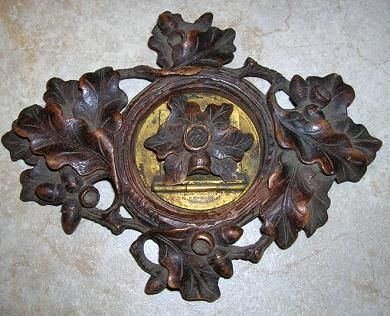 Larger image
Text on it reads:
BREVE DIN Von S.G.D.G.
H. FROMONT
EN FRANCE & A L'ETRANGER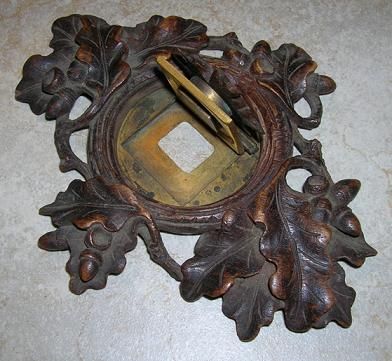 Larger image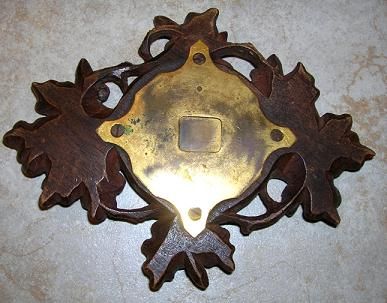 Larger image
2229. About 15" tall: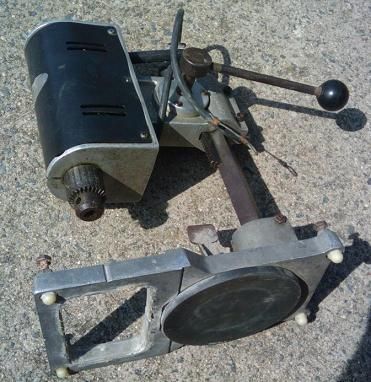 Larger image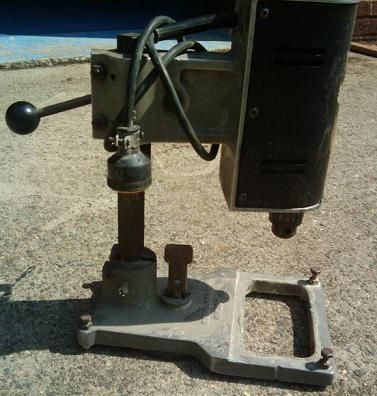 Larger image
2230. 3" long: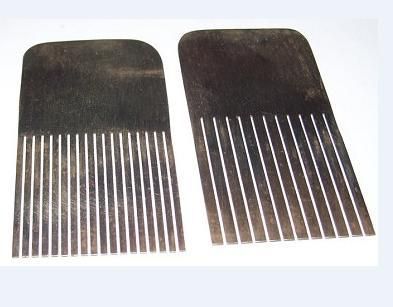 2231. 3/4" long, take a look at
Neatorama
for more guesses on this one and a chance to win a t-shirt: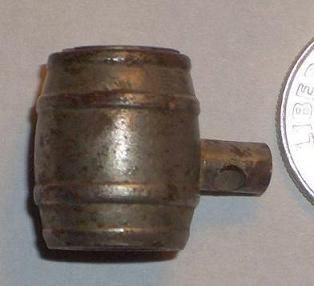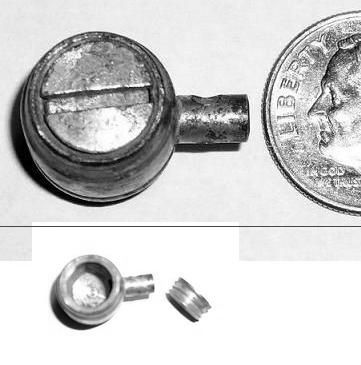 2232. Around 30" long: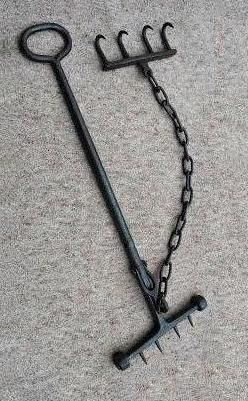 Answers:
2227. A barley stumper or
barley hummeller
, it was "used to remove the awns or beards from barley after it had been threshed by flail or the early threshing machines. The tool was brought down in a stamping motion upon the barley, laid thinly on a wooden floor or heaped against a wall until all the awns had been broken off. It was then collected up with a wooden shovel and tossed up into a draft of air or put through a Winnowing machine to separate the several awns from the barley."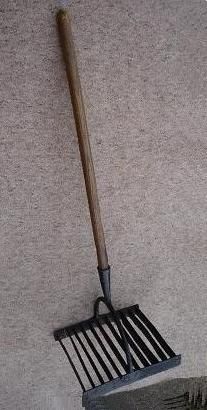 2228. Possibly a cover for an inkwell that was sunk into a desk, other suggestions include an ash tray cover, and part of a peephole for a door.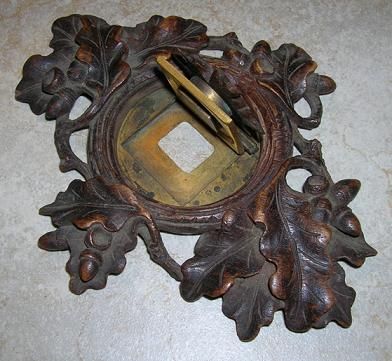 Larger image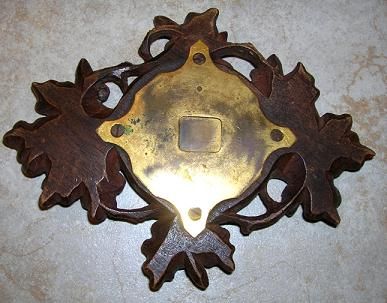 Larger image
2229. A drill press with a suction base for making holes in mirrors or glass. These are also used to
drill glass aquariums
for the installation of bulkhead fittings.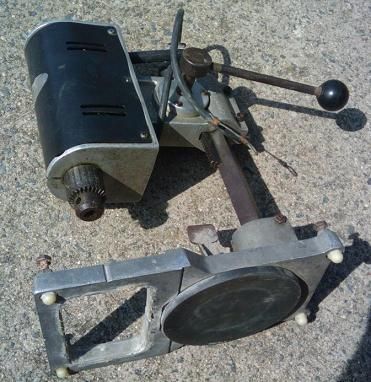 Larger image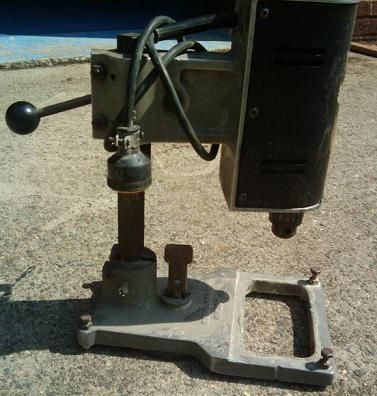 Larger image
2230.
Wood graining combs
, for making faux wood grain patterns: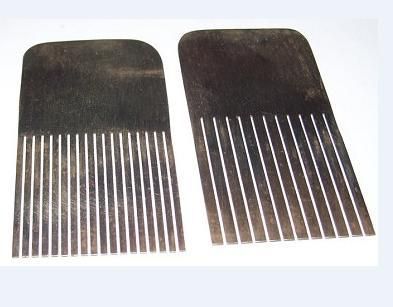 2231. A pet ID holder in the shape of a
mythical St. Bernard brandy flask
, a piece of paper with the owner's information was placed inside of the holder which was then attached to the dog's collar. Someone discovered this 8" underground when metal detecting in Texas.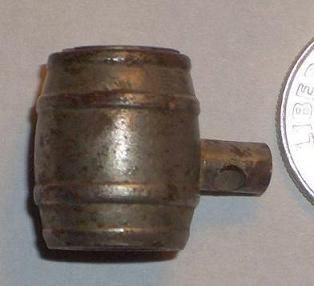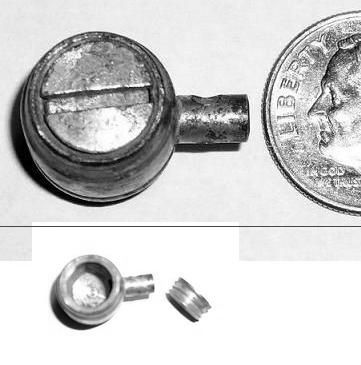 2232. This tool was used to tighten sacks of wool, see number 568 on
this page
.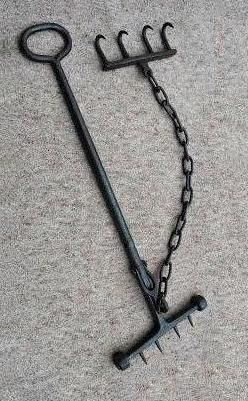 I own a lot of different tool books but the one that I use first as a reference is the
Dictionary of American Hand Tools: A Pictorial Synopsis (Schiffer Book for Collectors)
It has over 4,500 images and is a great book for learning about about a wide variety of tools. This book gets my highest recommendation.
I've decided to become an Amazon affiliate to help pay for the costs of finding and purchasing items to post here. Please consider purchasing books through my links if you are interested in them, there is no additional cost for the buyer and a small percentage will be paid to my account.
To submit photos, send them to the address in my
profile
.
Last week's set is seen below,
click here
to view the entire post.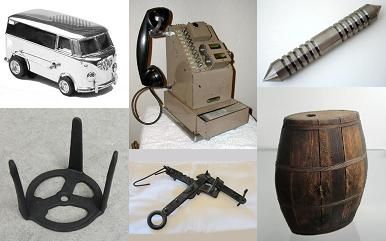 More discussion and comments on these photos can be found at the newsgroup
rec.puzzles
.