For first time visitors I recommend
this archive
for some of my best posts.
2239. 7" diameter: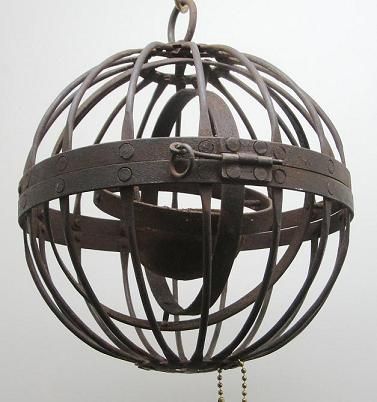 Larger image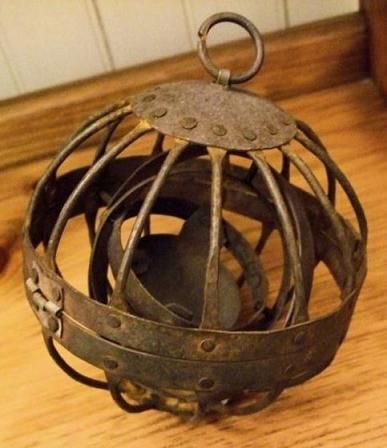 2240. Around 14" long: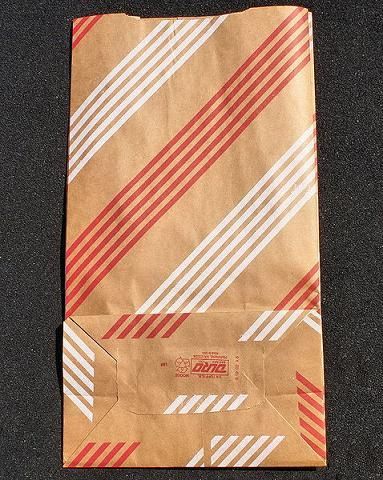 2241. About 15" tall: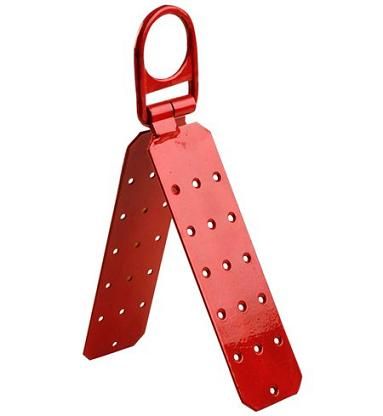 2242. 12" long: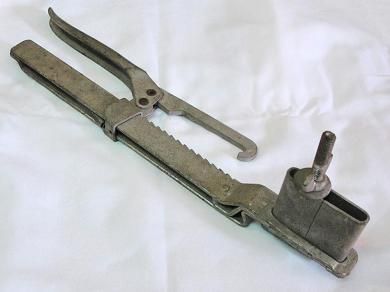 Larger image

2243. Sent in by a visitor who would like to find the exact purpose for this item: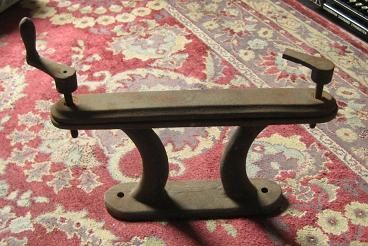 Larger image
2244. 25-1/2" long, take a look at
Neatorama
for more guesses on this tool and a chance to win a t-shirt: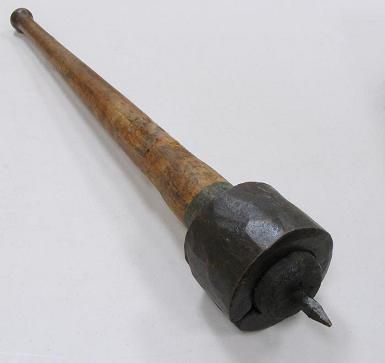 Larger image
Close-up image
Answers:
2239. A
gimbaled
oil lamp for use on an old ship: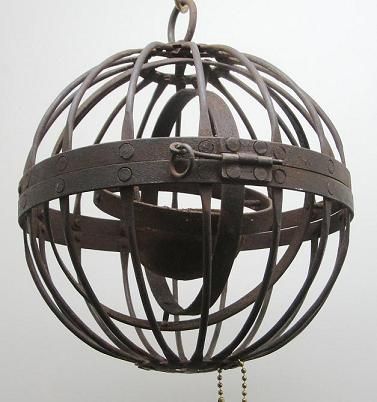 Larger image
2240. A
burn bag
, this is a container that is used by the government for holding classified documents that are to be burned, one of these can be seen in the famous White House situation room photograph from a few weeks ago.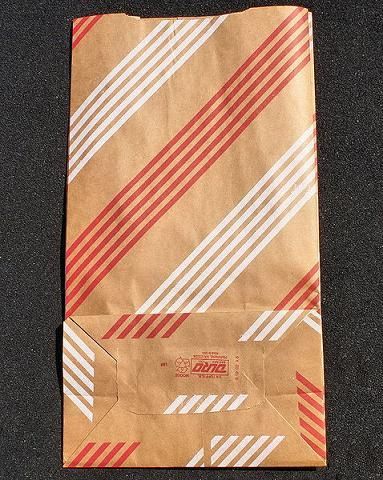 2241. A roof anchor, it can be temporarily nailed to the top of a roof, a rope can then be attached to it to keep workers from falling off.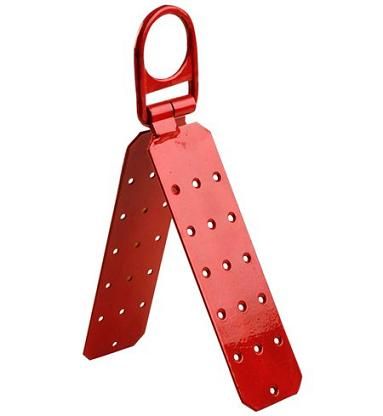 2242. Some type of chain tool, still not sure exactly how this Chain-ger was used: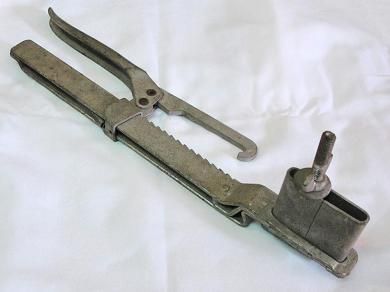 Larger image

2243. The most popular suggestion for this is that it's a book binder's clamp, though it looks similar to a flask clamp, which is used in foundry work for holding sand casting frames in position.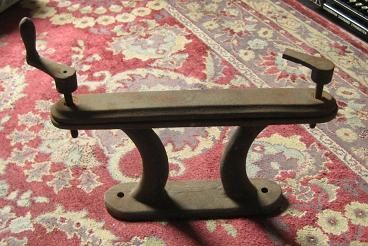 Larger image
2244. A logger's rigging hammer or
grab maul
, used to set and remove a grab hook from a log.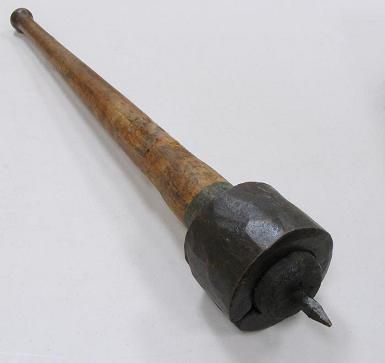 Larger image
Close-up image
I own a lot of different tool books but the one that I use first as a reference is the
Dictionary of American Hand Tools: A Pictorial Synopsis (Schiffer Book for Collectors)
It has over 4,500 images and is a great book for learning about about a wide variety of tools. This book gets my highest recommendation.
I've decided to become an Amazon affiliate to help pay for the costs of finding and purchasing items to post here. Please consider purchasing books through my links if you are interested in them, there is no additional cost for the buyer and a small percentage will be paid to my account.
-----
A few months ago I had posted some wood splitting videos, yesterday I saw another one that I thought was interesting:
To submit photos, send them to the address in my
profile
.
Last week's set is seen below,
click here
to view the entire post.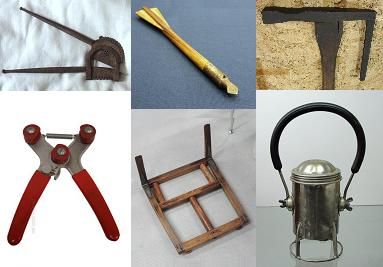 More discussion and comments on these photos can be found at the newsgroup
rec.puzzles
.