For first time visitors I recommend
this archive
for some of my best posts.
2233. Approximately 24" long: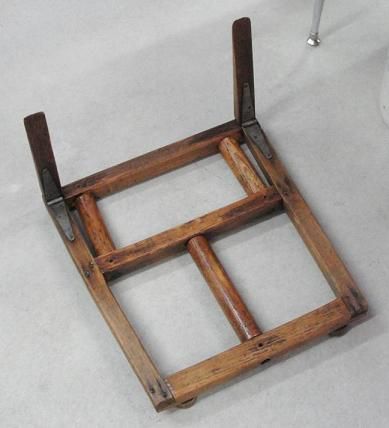 Larger image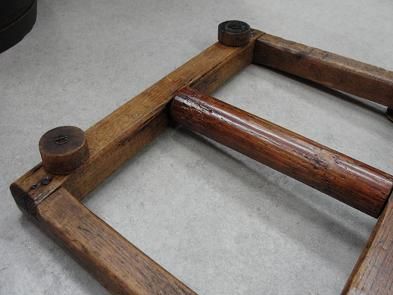 Larger image
2234. 6" long: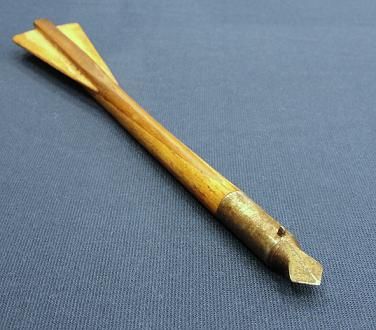 2235. 11" tall: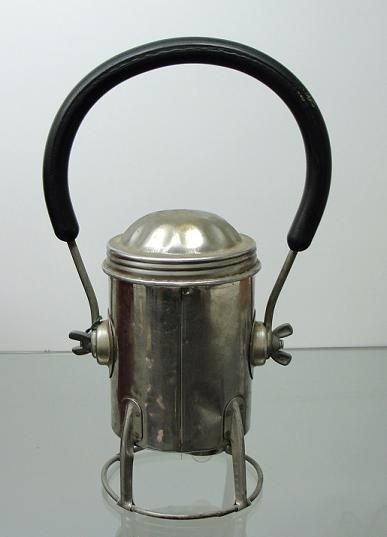 2236. 7" long, take a look at
Neatorama
for more guesses on this device and a chance to win a t-shirt: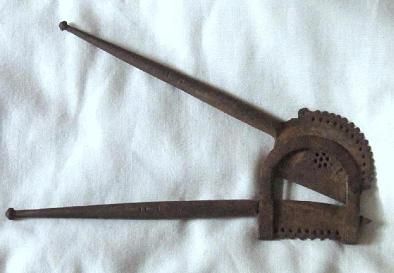 Larger image
2237. 6-1/2" long: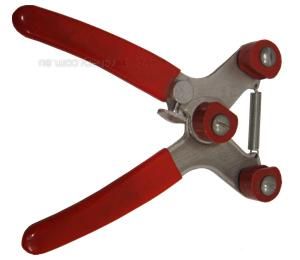 An older version of the same tool: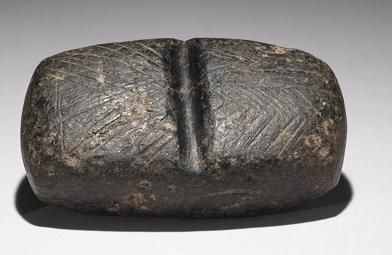 Larger image
2238. Around 12" long: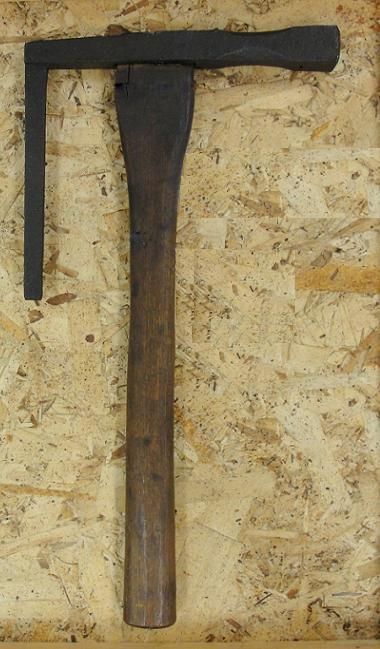 From Scotty Fulton's collection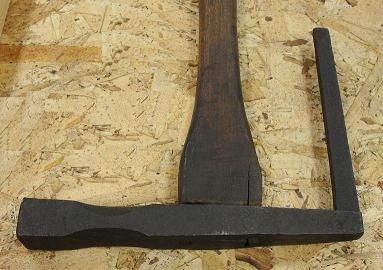 Larger image
Answers:
2233. A holder for shingles for use when working on a roof: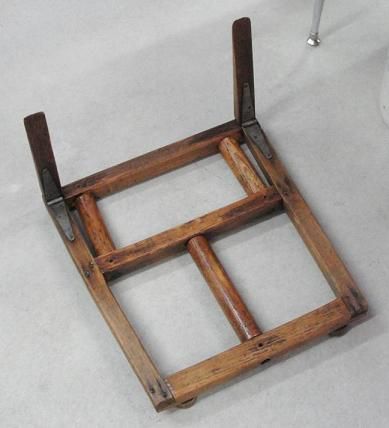 Larger image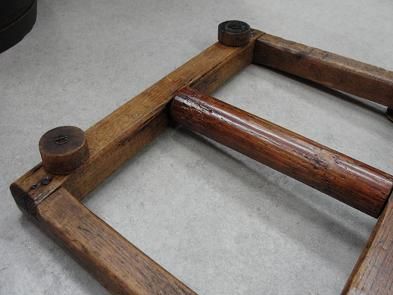 Larger image
2234. A crossbow bolt or
quarrel
: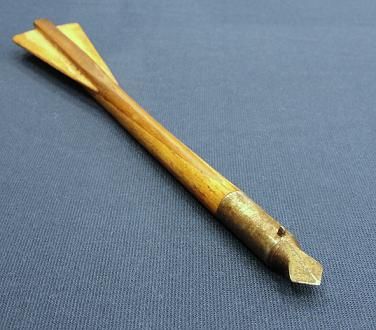 2235. A
Conger chrome railroad lantern
, it was used by trainmen to
signal
the engineer, patent number
2,653,218
. Two spare bulbs can be stored in the lid.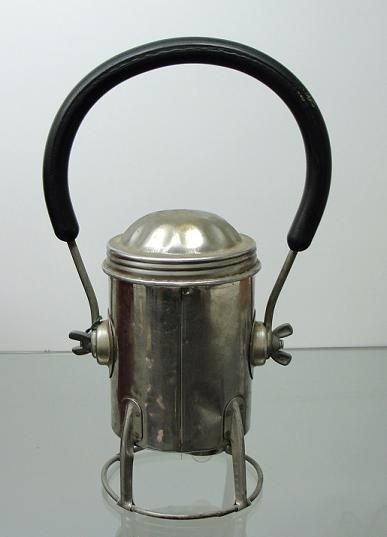 It's missing a bulb, the one with a reflector throws a beam and the other would illuminate a wider area, only one bulb could be turned on at a time.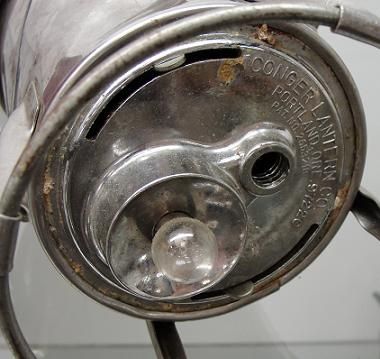 2236. A
betel nut
cutter: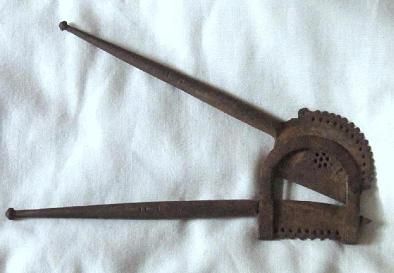 Larger image
2237. An
arrow straightener
, this first one is for use on aluminum arrows: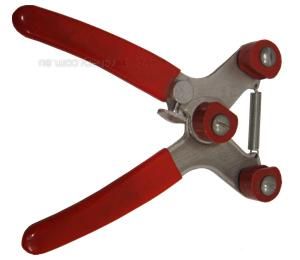 A
Chumash arrow straightener
, the stone was first heated in a fire, the arrow was then placed in the groove, when the wood was hot pressure was applied on both ends of the arrow to remove the bend, more details and photos on how it was used can be seen
here
.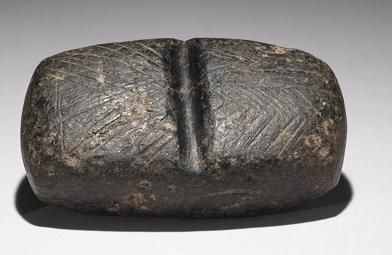 Larger image
2238. A carpenter's square hammer: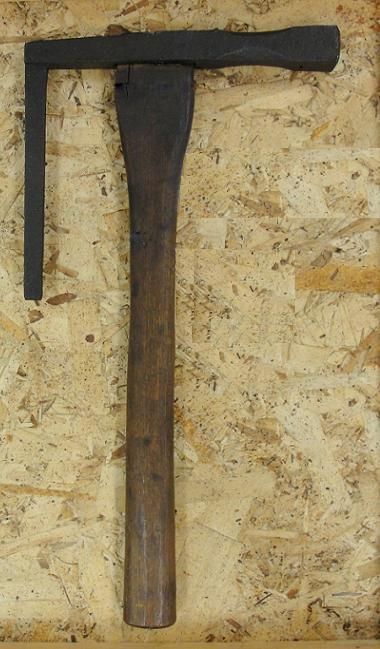 From Scotty Fulton's collection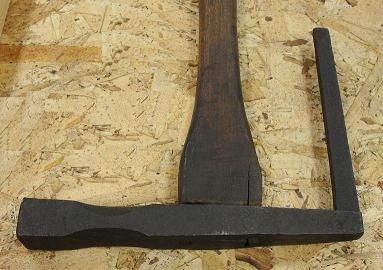 Larger image
I own a lot of different tool books but the one that I use first as a reference is the
Dictionary of American Hand Tools: A Pictorial Synopsis (Schiffer Book for Collectors)
It has over 4,500 images and is a great book for learning about about a wide variety of tools. This book gets my highest recommendation.
I've decided to become an Amazon affiliate to help pay for the costs of finding and purchasing items to post here. Please consider purchasing books through my links if you are interested in them, there is no additional cost for the buyer and a small percentage will be paid to my account.
To submit photos, send them to the address in my
profile
.
Last week's set is seen below,
click here
to view the entire post.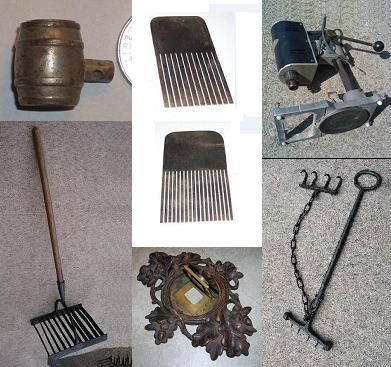 More discussion and comments on these photos can be found at the newsgroup
rec.puzzles
.