For first time visitors I recommend
this archive
for some of my best posts.
2575. 10" long: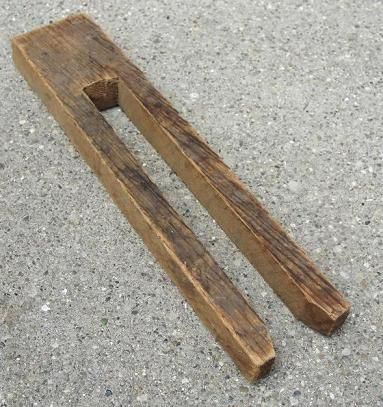 Larger image
2576. About 2-1/2" long, the idea here is to explain the purpose of the square hole: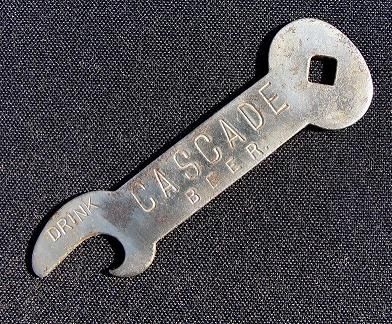 Larger image
2577. 30" long, sent in by a visitor: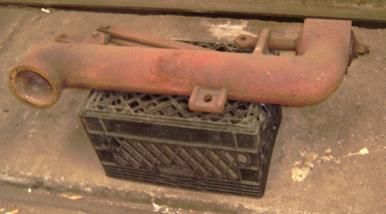 Larger images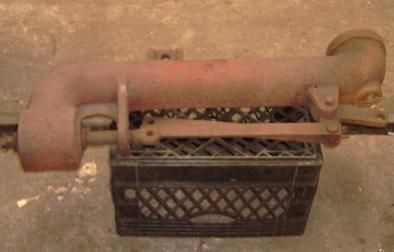 2578. Around 2-1/2" long: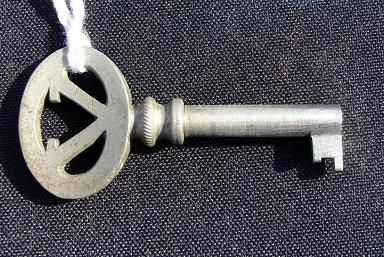 Larger image
2579. 12" long: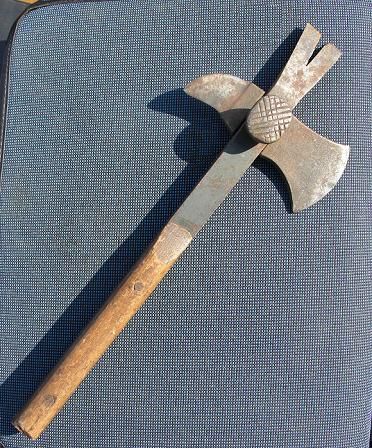 Larger image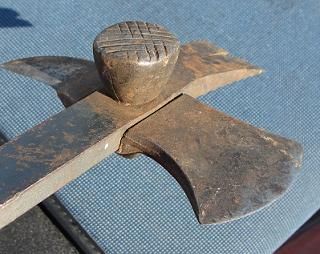 2580. 4-1/2" long: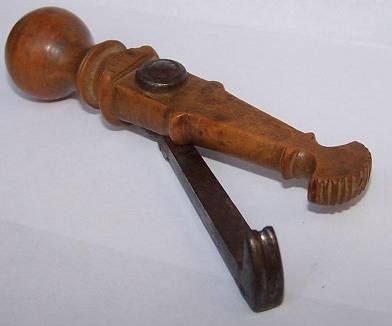 Larger image
Answers:
2575. According to the owner of it, this is a clapboard gauge or preacher, it was used to establish cutlines when putting weatherboards on a house, a drawing of one of them in use can be seen on
this page
. This gauge also could have been used with regular boards.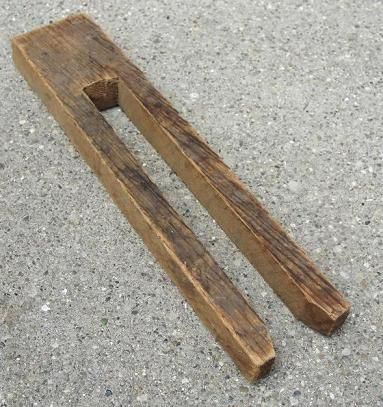 Larger image
2576. The square hole in this bottle opener was used to
turn gas lights on and off
: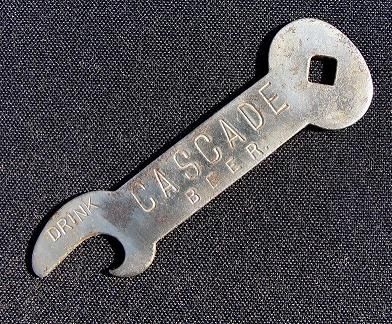 Larger image
2577. A 50hp throttle from a steam locomotive (circa 1925), the owner's description: "The throttle valve is located inside the pressure boundary of the boiler, so is subject to external pressure in use. It is operated by a long rod through the back of the boiler and a bell crank setup (shown). At the bottom is the seat for the joint to the dry pipe, which carries steam to the front end, where it is delivered to the cylinder valves.
The valve is a semi-balanced spool valve, which means there are two seats, one slightly larger than the other. The seat away from the links tends to be held closed under external pressure, and the smaller end toward the links tends to be forced open. Overall, external pressure holds the valve shut."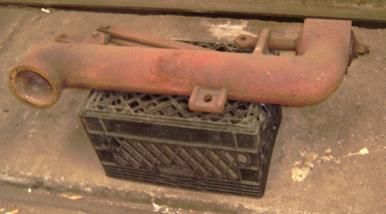 Larger images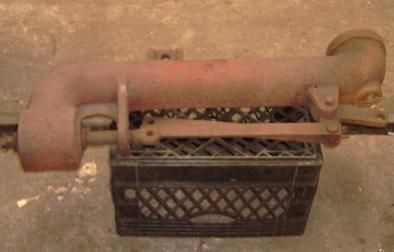 2578. This is a key for an old Victrola phonograph
cabinet
: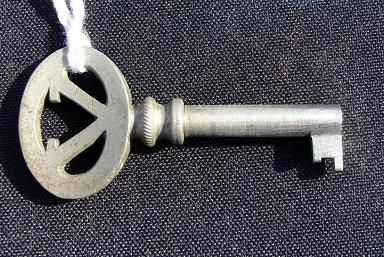 Larger image
2579. A tool was made to be
used on crates
: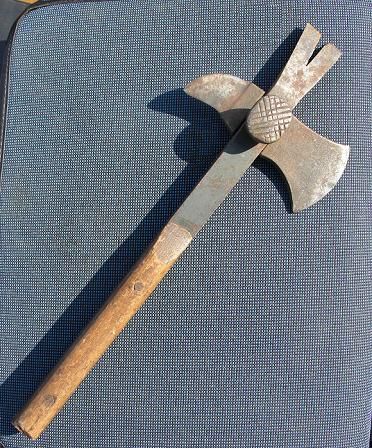 Larger image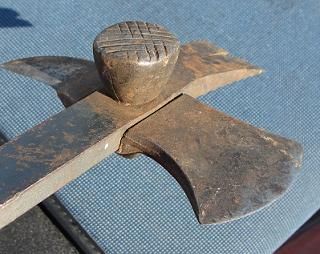 2580. This is an Italian
Dental Pelican
from the 1600s, it was used to pull teeth, more interesting old school dental instruments can be seen
here
: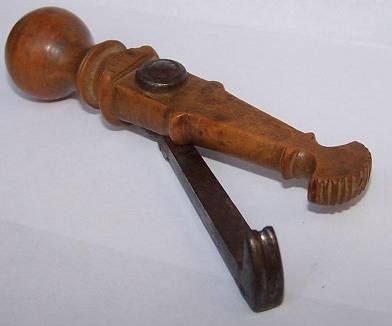 Larger image
Are you interested in Old Tools and Tool Collecting? Want to learn more about tools, and meet some great people who have the same interests? Please take a minute to check out the Mid-West Tool Collectors Web Site at this link:
www.mwtca.org
.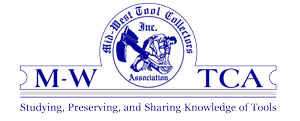 To submit photos, send them to the address in my
profile
, please include dimensions, any text on the item, and where it was found.
Last week's set is seen below,
click here
to view the entire post.
More discussion and comments on these photos can be found at the newsgroup
rec.puzzles
.