For first time visitors I recommend
this archive
for some of my best posts.
2569. Sent in by a visitor who is looking to identify this device, text on it reads "Made by Wm. A. Phillips Medical and Dental Electrical Specialties St. Louis":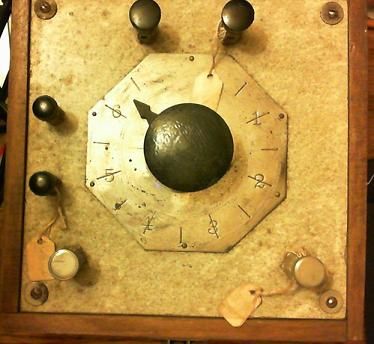 Larger image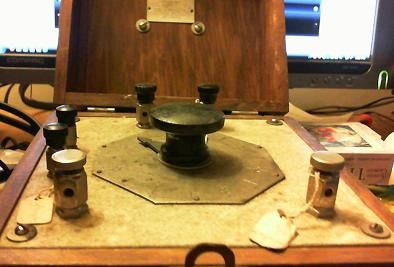 Larger image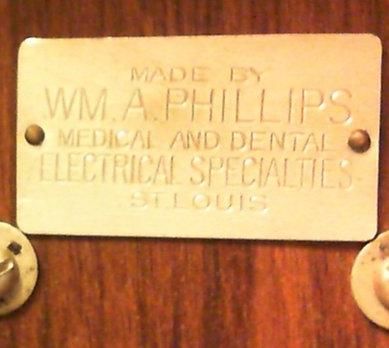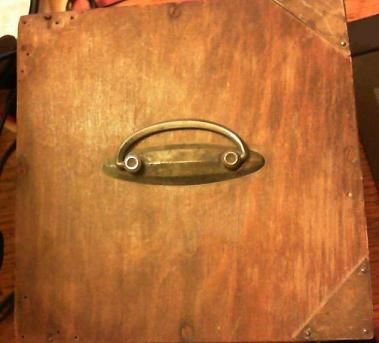 2570. 10" long: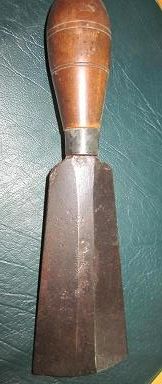 Larger image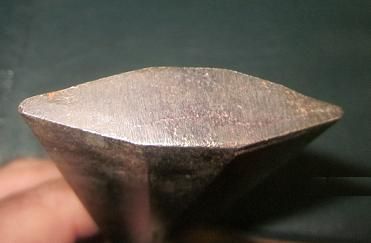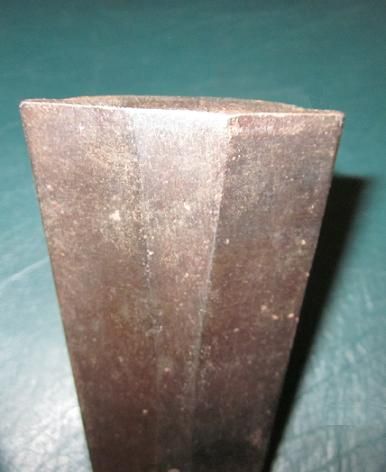 2571. 18" long, take a look at
Neatorama
for more guesses and a chance to win a T-shirt: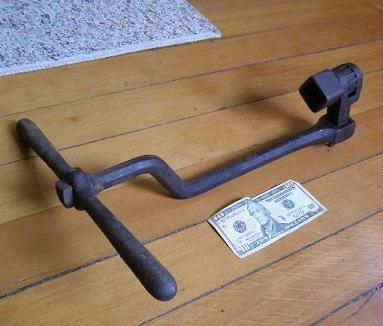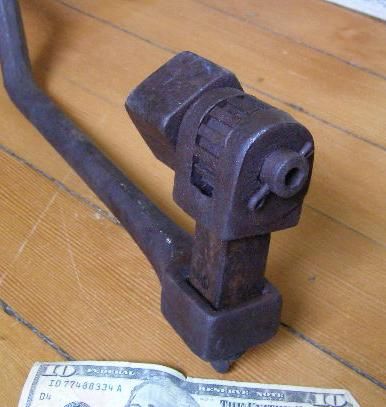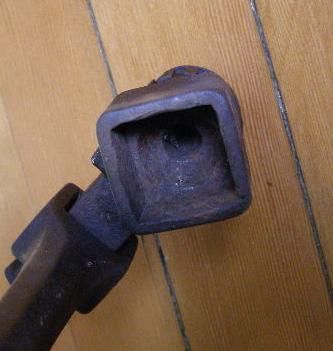 2572. 6" long: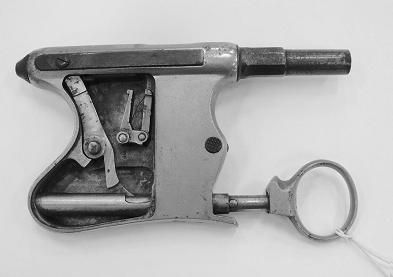 Larger image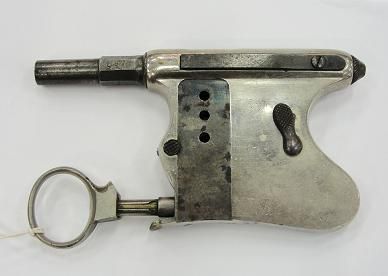 Larger image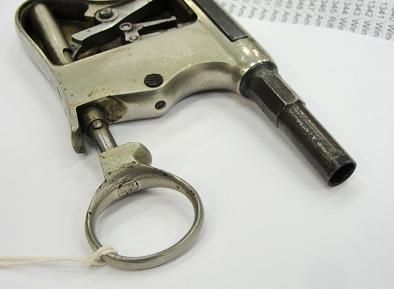 Larger image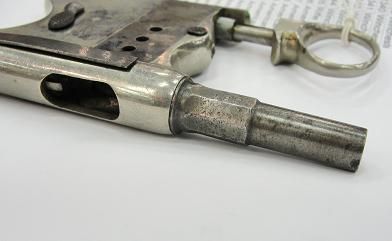 Larger image
2573. 9" long: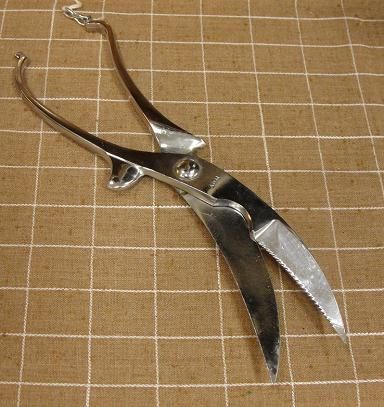 Larger image
2574. 10-1/2" long, another unidentified tool, it was found in someone's great grandfather's medical kit, who practiced medicine up until 1910: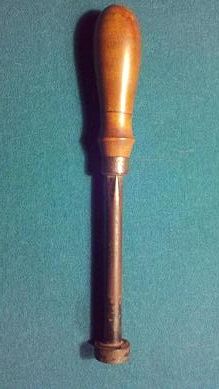 Larger image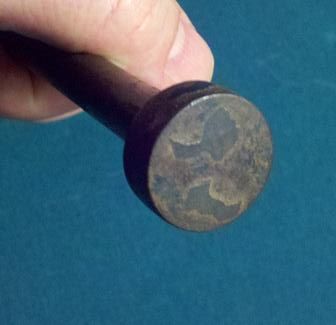 Answers:
2569. Possible answers for this device:
-a rheostat as mentioned in patent number
933,723
, which is entitled "Composition of matter and method of making the same" by inventor William A. Phillips of St. Louis
-a cautery transformer similar to the one on
this page
-for adjusting signals to a pair of headphones, to test hearing sensitivity
-a quack medical device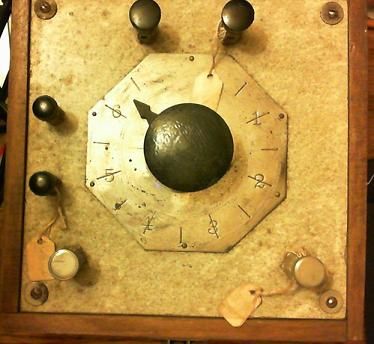 Larger image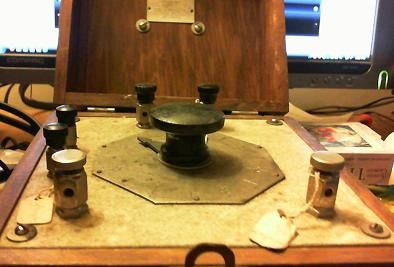 Larger image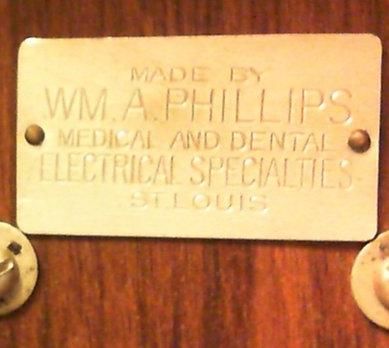 2570. This is a broom pounder or
broom hammer
, it was used to compress the broom corn and tighten the wire as the corn was fastened to the handle.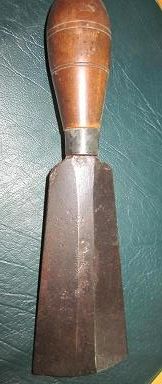 Larger image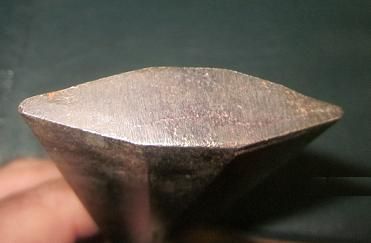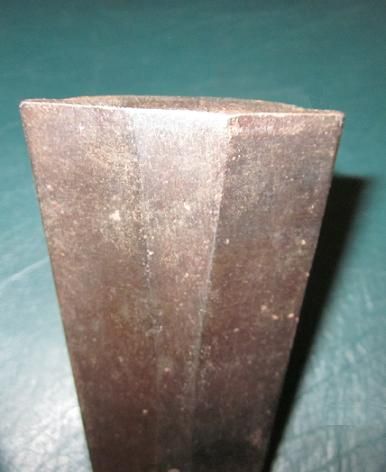 2571. This is a wrench for turning the nut on the inner end of a tooth in the cylinder of a threshing machine, seen in use in patent number
793,729
below: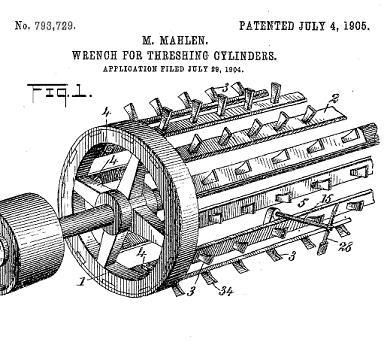 Not sure exactly which patent is for this tool, it could be number
711,422
:
Or possibly
754,069
: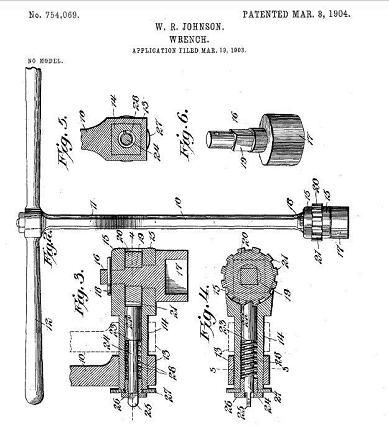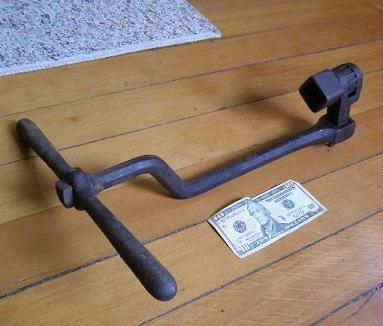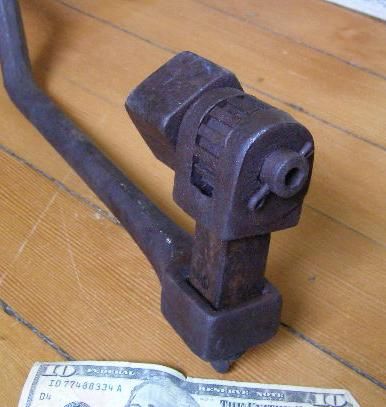 2572. A .30 caliber
Tribuzio palm pistol
: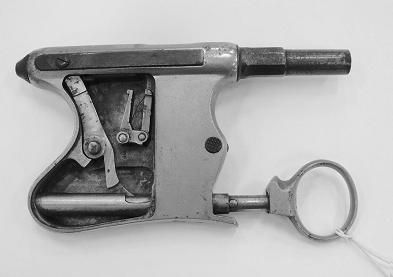 Larger image
Below is another type of palm pistol that I posted a few years ago: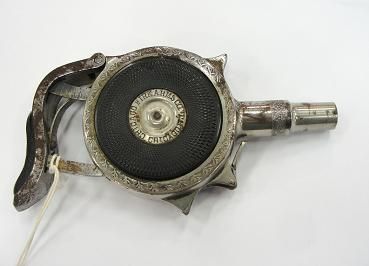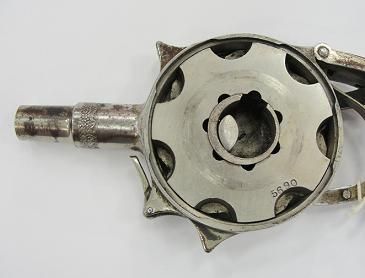 2573. These are lobster shears and are almost identical to poultry shears or general purpose kitchen shears: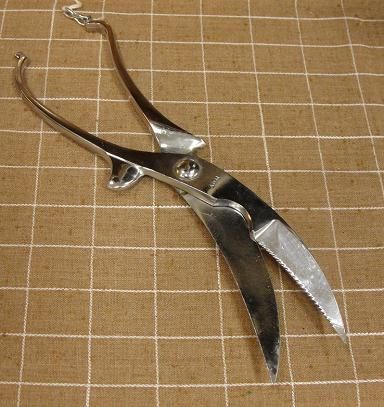 Larger image
2574. No luck finding a definitive answer yet for this tool, the most common guess for it is that's it a cautery iron although others disagree with this answer: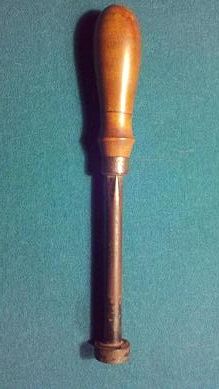 Larger image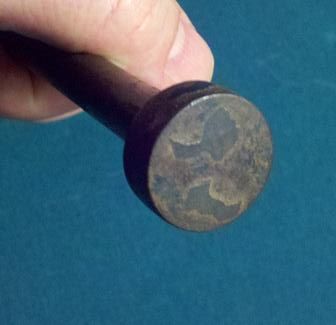 Are you interested in Old Tools and Tool Collecting? Want to learn more about tools, and meet some great people who have the same interests? Please take a minute to check out the Mid-West Tool Collectors Web Site at this link:
www.mwtca.org
.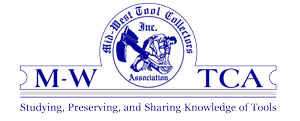 To submit photos, send them to the address in my
profile
, please include dimensions, any text on the item, and where it was found.
Last week's set is seen below,
click here
to view the entire post.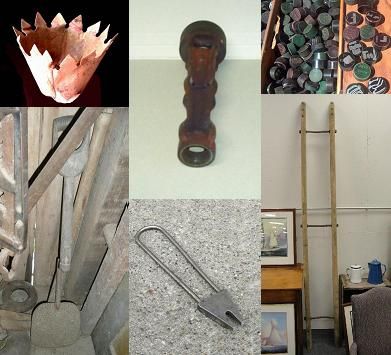 More discussion and comments on these photos can be found at the newsgroup
rec.puzzles
.