For first time visitors I recommend
this archive
for some of my best posts.
2995. 2-1/2" long, the cut-away view is for instructional purposes, take a look at
Neatorama
for more guesses and a chance to win a
T-shirt
.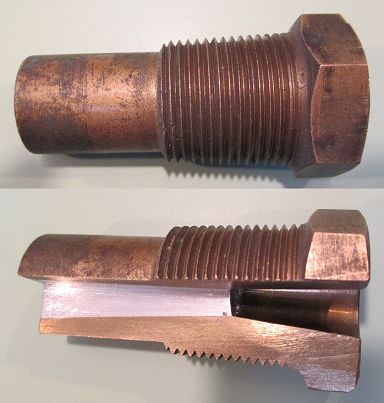 Larger image
2996. 24" long: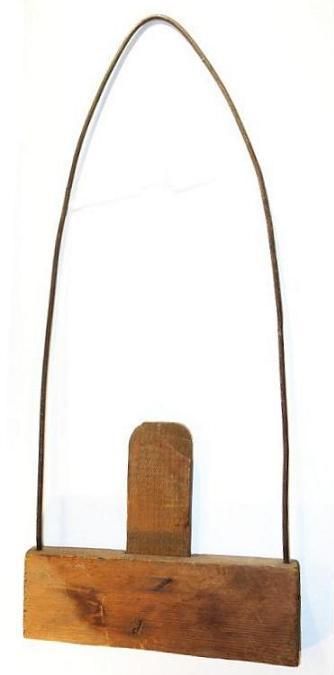 2997. 20" long: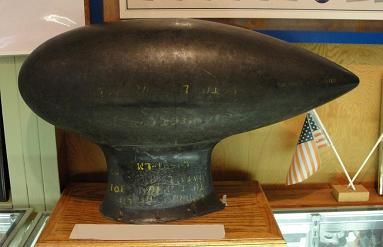 Larger image
2998.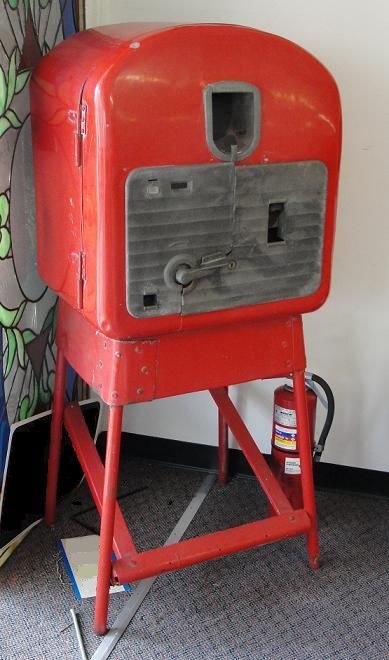 2999. 6" long, this tool has two different uses: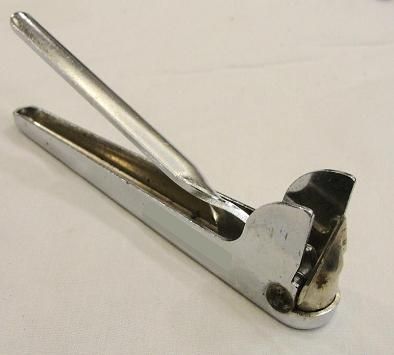 Larger image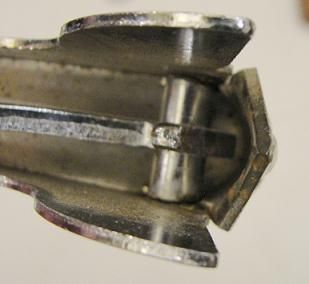 3000. 14" long: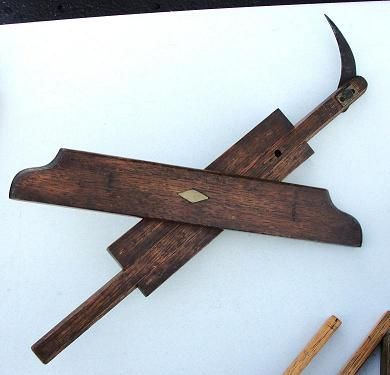 Larger image
Answers:
2995. This is a bronze and tin
fusible plug
for a boiler (to ASME spec). It is installed in a surface where some protection from either low water or low flow could result in the overheating of the sheet by combustible gasses. Typical places would be the crown sheet of a firebox type firetube boiler, such as a locomotive, tractor, or scotch marine boiler, where low water could result in the sheet overheating and losing strength, leading to the boiler pressure distorting or bursting the sheet, or a superheater header, where reduced stem flow under fire can result in overheating. They may also be installed in the upper drum of a water tube boiler if the drum is directly exposed to the fire.
This type is installed from the fire side, and sticks up about 2" into the 'wet' side. In the event of loss of cooling due to low water or low steam flow, the tin filler melts out, hopefully prior to complete loss of cooling. This provides both some measure of pressure relief and some measure of indication to the operator that there is a problem, so he knows to shut down the fire before failure occurs. When one lets go, it is very loud.
This style is suitable to normal operating temperatures of approximately 400 degrees F, which is about 230PSIG.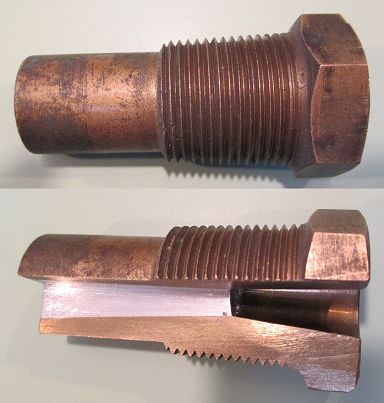 Larger image
2996. This is a dryer/stretcher for muskrat pelts: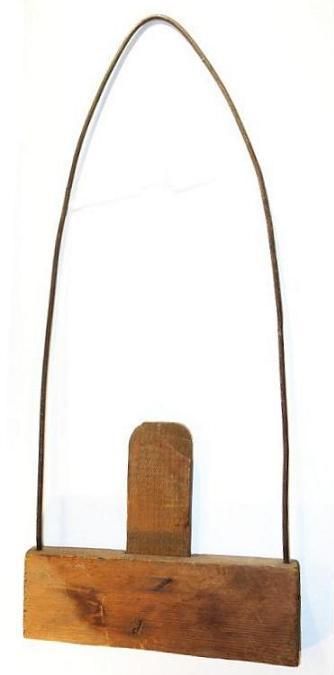 2997. This is the housing for a
radio compass antenna for an aircraft
, the antenna was used to establish the relative magnetic bearing of the plane to a radio transmitter on the ground.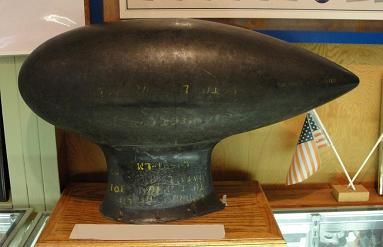 Larger image
2998. A
Vendorlator 27
soft drink vending machine: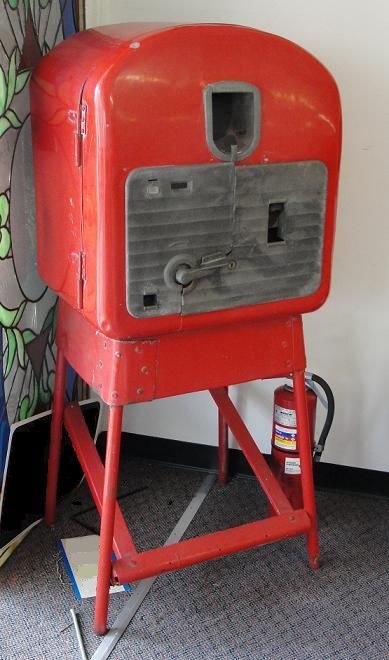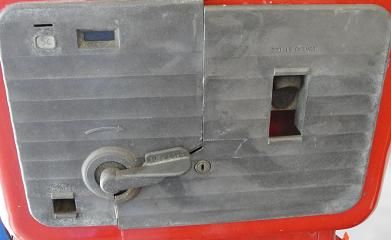 Larger image
An inside view of a similar machine: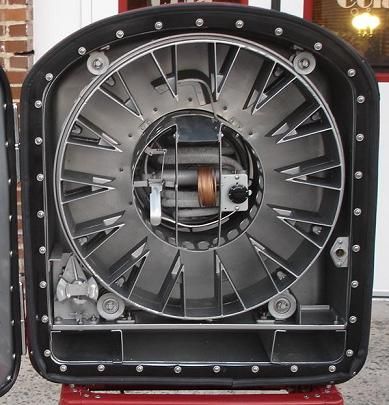 Larger image
2999. This is a can opener that also forms a spout in the can, patent number
2,620,557
: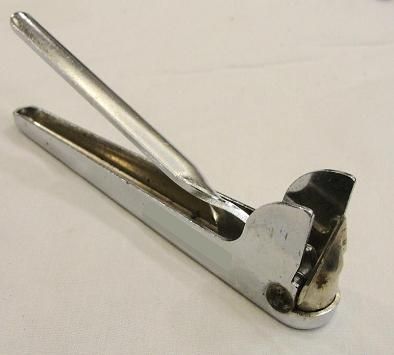 Larger image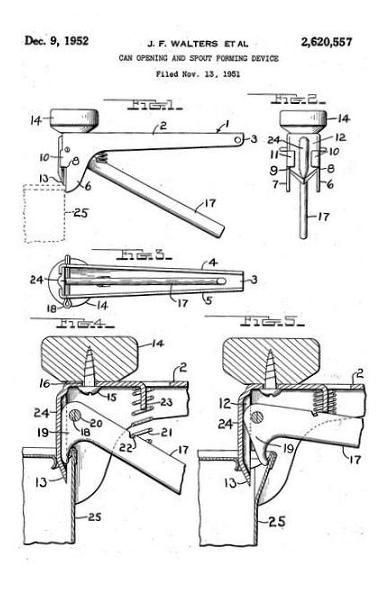 3000. This is a scribe for use by a staircase maker: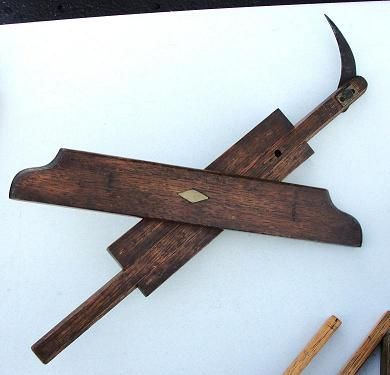 Larger image
Update:
2976. A Teles one man cross-cut saw, made by the T. L. Smith Co., London: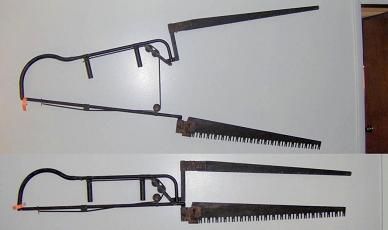 Larger image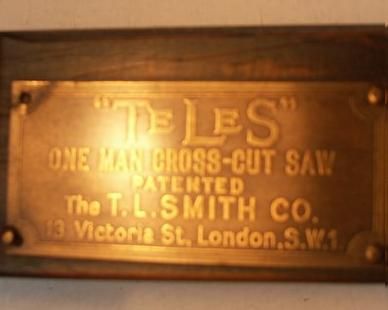 This nameplate is on one of the saws shown below.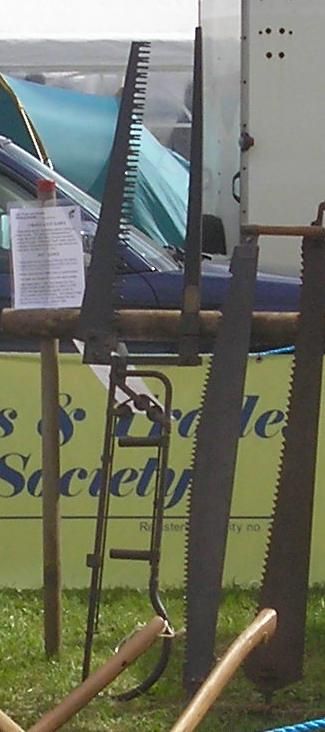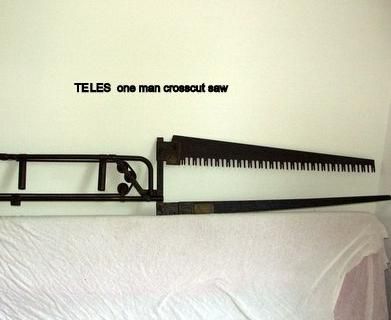 It has a spring to keep tension between the two parts: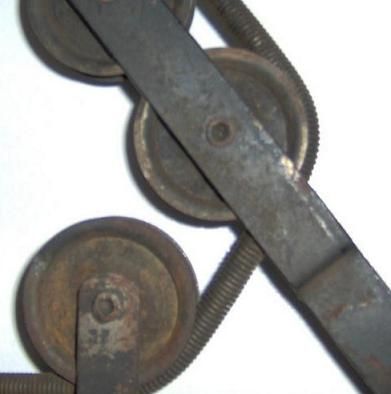 Are you interested in Old Tools and Tool Collecting? Want to learn more about tools, and meet some great people who have the same interests? Please take a minute to check out the Mid-West Tool Collectors Web Site at this link:
www.mwtca.org
.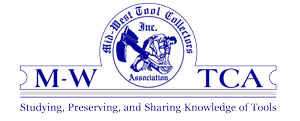 To submit photos, send them to the address in my
profile
, please include dimensions, any text on the item, and where it was found.
Last week's set is seen below,
click here
to view the entire post.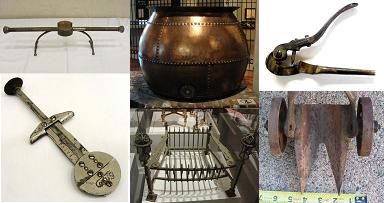 Check out Neatorama for lots of
funny T-shirts
.
More discussion and comments on these photos can be found at the newsgroup
rec.puzzles
.