For first time visitors I recommend
this archive
for some of my best posts.
I need to take a breaking from working on this site so there will not be any new posts for a while, I'm not sure when I'll start posting again. If you have an item that you are trying to identify, I will be happy to take a look at it. Feel free to send some photos to me at the address on my
profile page
.
3235. Approximately 7" long: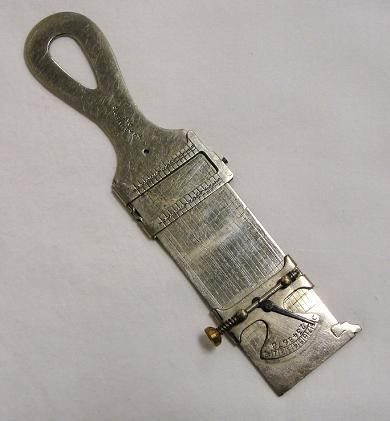 Larger image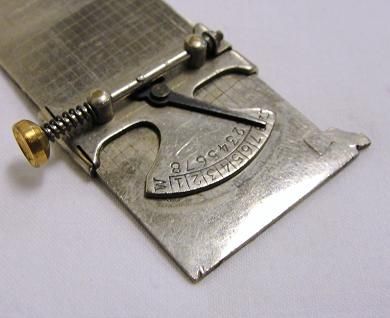 Larger image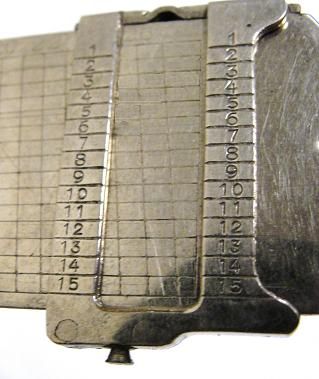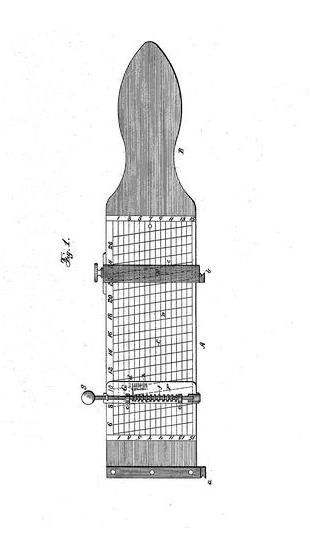 3236. 6-1/2" long: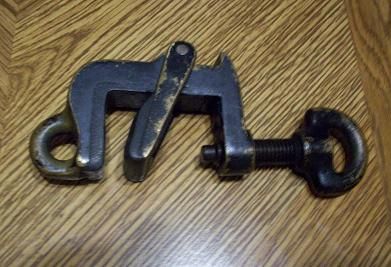 Larger image
3237. 14" long: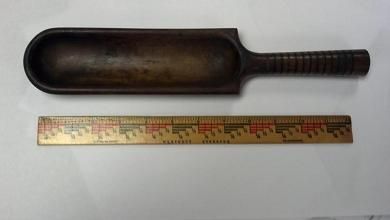 Larger image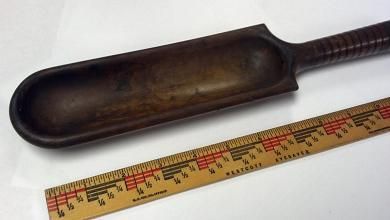 Larger image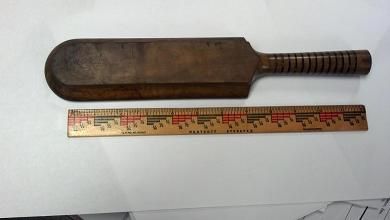 Larger image
3238. 12" long: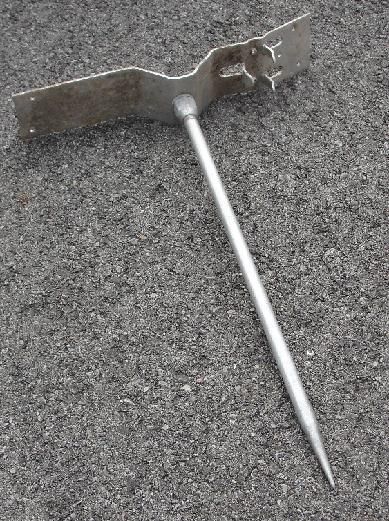 Larger image
3239. Sent in by a visitor: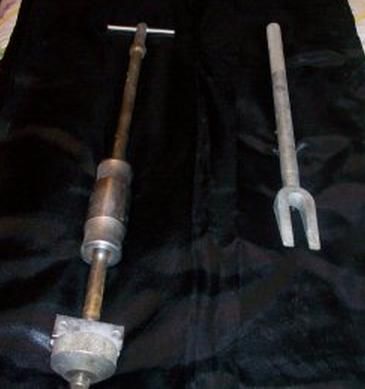 3240. 16-1/2" tall, take a look at
Neatorama
for more guesses and a chance to win a
T-shirt
.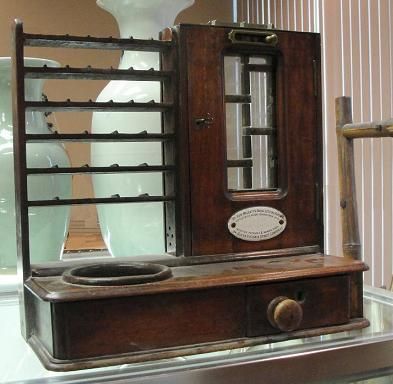 Larger image
Answers:
3235. This is a watch crystal gauge, used for finding the diameter and depth, patent number
412,631
.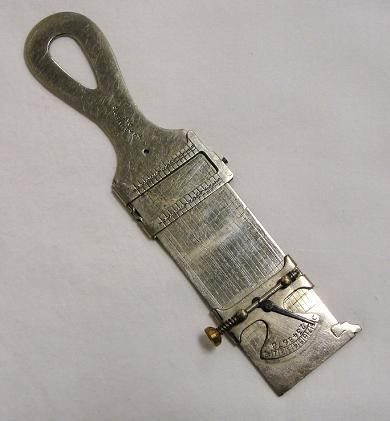 Larger image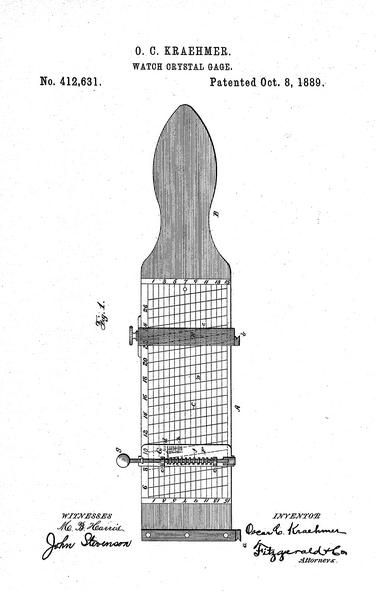 This wooden version of it was posted here many years ago: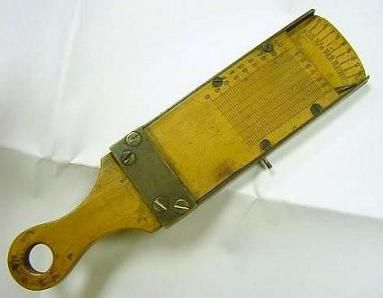 3236. Haven't yet found a reference for this clamp, looks like it could have been used for lifting something or attached to the flange of a beam and then used to hang a light fixture etc.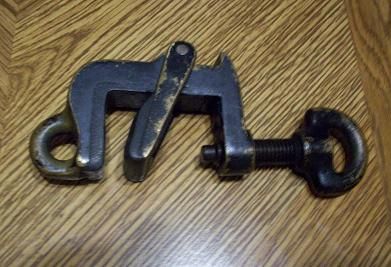 Larger image
3237. Also haven't yet verified the purpose of this item, though it most likely would have been used with flour, sugar or any other powder type substance: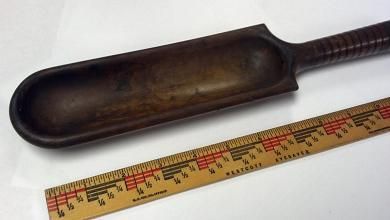 Larger image
3238. This is a lightning rod that was attached to the top of a building: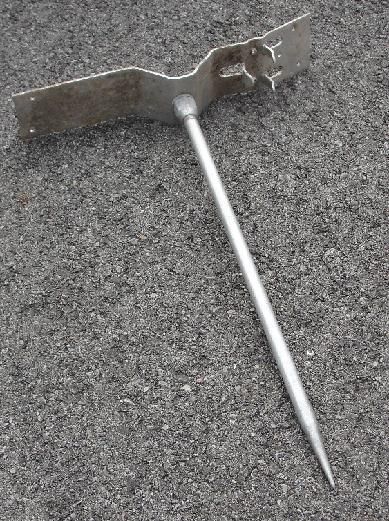 Larger image
3239. The tool on the left is a slide hammer that was part of a
puller set
, the other tool is a
ball joint separator
: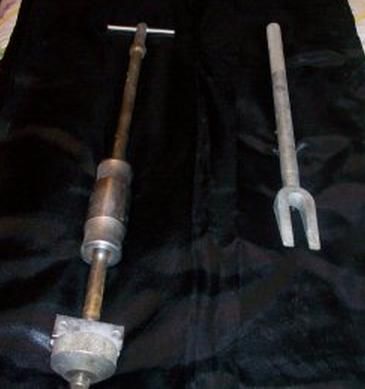 3240. This is a J.C. Cox Coin Till, the main selling point for it was that it was supposed to stop mistakes and disputes about which coin was given in payment since coins from the last four transactions could be
seen through the glass on the right side
. The coins were dropped into a slot at the top and progressed down to the next level by means of a brass lever which moved from side to side. Finally the coins were retained in a locked box at the base. The shelves on the left were for counted stacked coins and the bowl was for miscellaneous coins.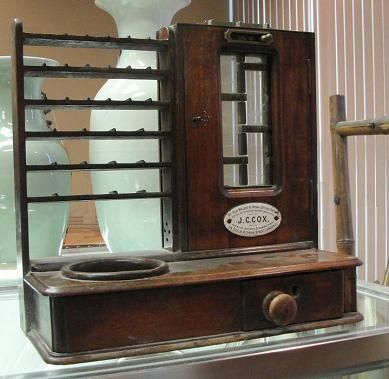 Larger image
Are you interested in Old Tools and Tool Collecting? Want to learn more about tools, and meet some great people who have the same interests? Please take a minute to check out the Mid-West Tool Collectors Web Site at this link:
www.mwtca.org
.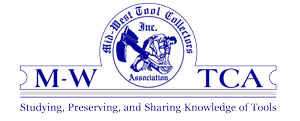 To submit photos, send them to the address in my
profile
, please include dimensions, any text on the item, and where it was found.
Last week's set is seen below,
click here
to view the entire post.
More discussion and comments on these photos can be found at the newsgroup
rec.puzzles
.