For first time visitors I recommend
this archive
for some of my best posts.
2509. 8" long, take a look at
Neatorama
for more guesses on this tool and a chance to win a T-shirt: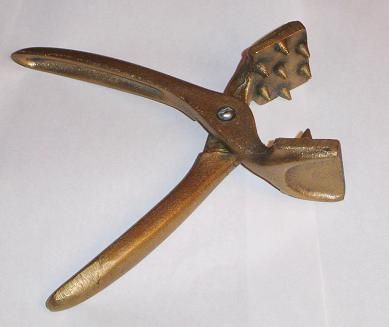 Larger image
2510. Around 5" diameter: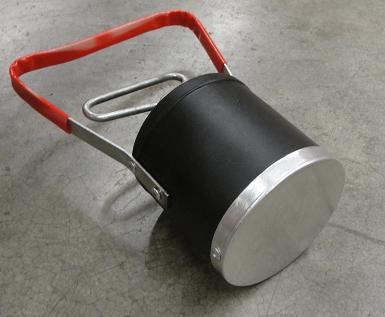 2511. Sent in by a visitor: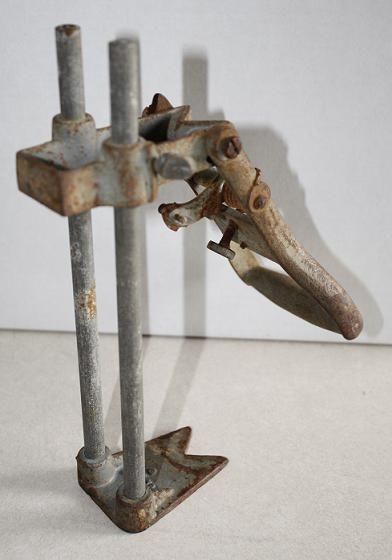 The arrow points to a toothed blade: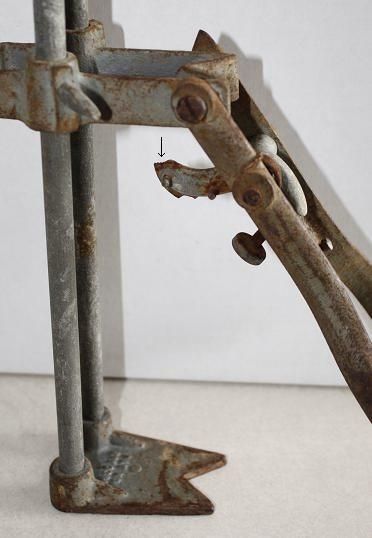 2512. 23-1/2" long, submitted by a visitor who is looking for the purpose of this device: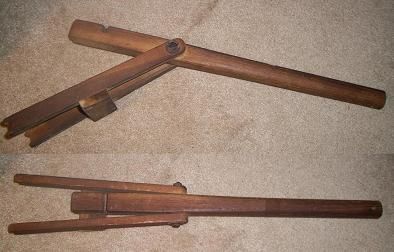 Larger image
2513. About 7" long: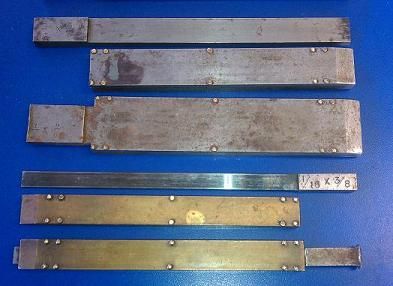 Larger image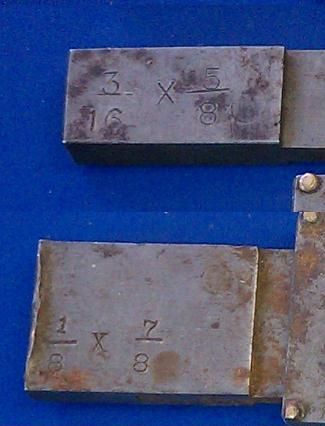 2514. Another unidentified item: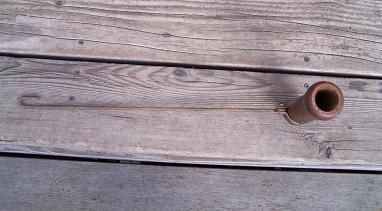 Larger image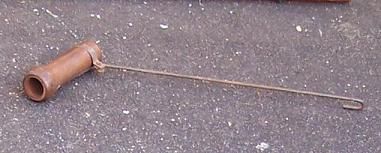 Answers:
2509. A pliers style ice cube crusher: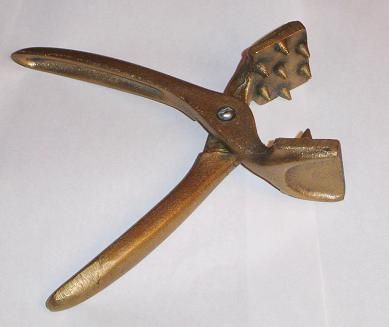 Larger image
2510. A
Magnetic Pickup Tool
for use with nails or other hardware, pulling the handle releases the objects: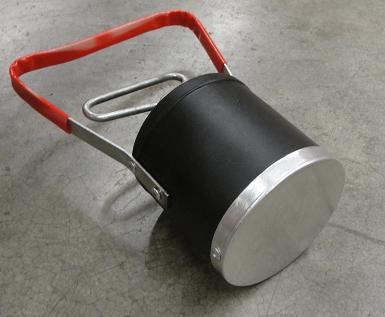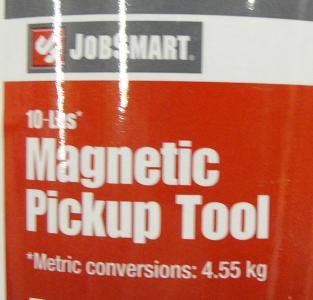 2511. An apparatus that was used for repairing commutators, patent number
2,170,389
: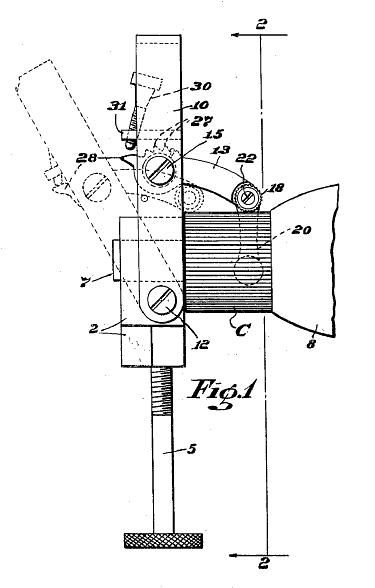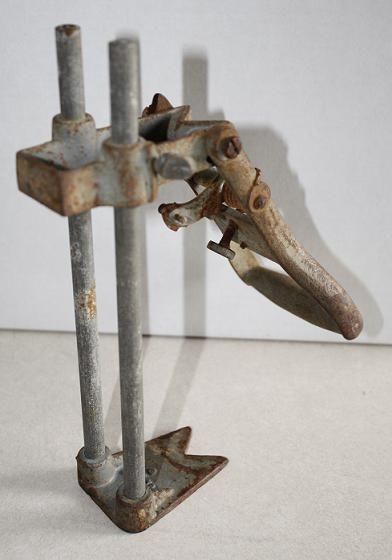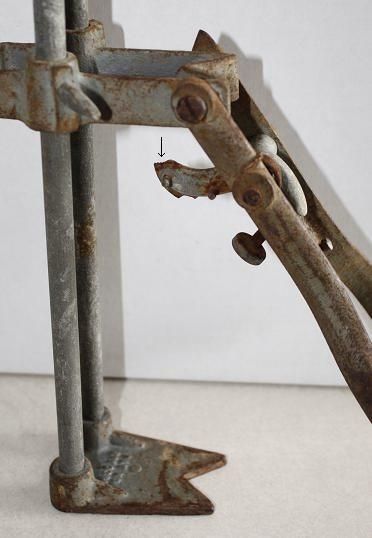 2512. Probably a crossbow lever that is missing its hook, similar to the one on
this page
: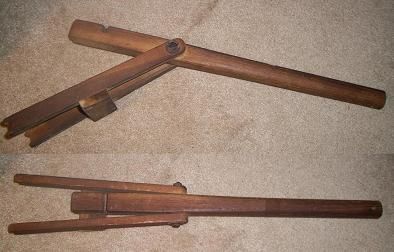 Larger image
2513. These are
wedge drivers
for use when rewinding electric motors. Fiber or wooden wedges are used to hold the windings in the slots. The wedges are inserted into the box portion of the tool, and the insert is tapped with a hammer to drive the wedge. It keeps the wedges from bending or breaking.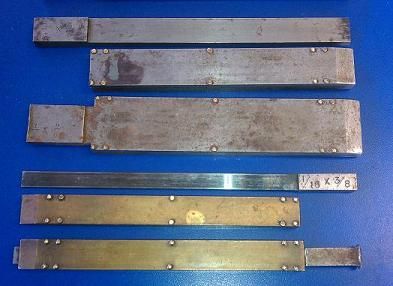 Larger image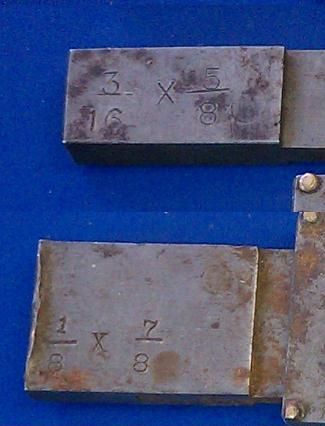 2514. Still looking for an answer for this item: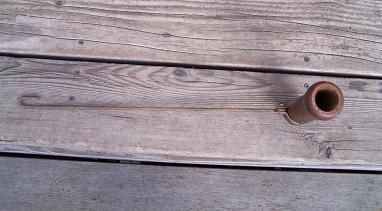 Larger image
The part on the left is made of wood: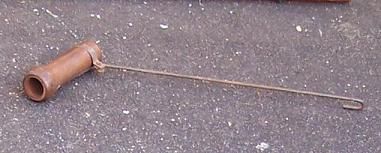 Are you interested in Old Tools and Tool Collecting? Want to learn more about tools, and meet some great people who have the same interests? Please take a minute to check out the Mid-West Tool Collectors Web Site at this link:
www.mwtca.org
.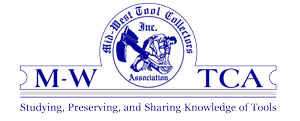 To submit photos, send them to the address in my
profile
, please include dimensions, any text on the item, and where it was found.
Last week's set is seen below,
click here
to view the entire post.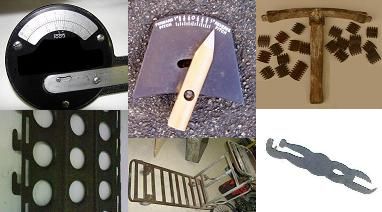 More discussion and comments on these photos can be found at the newsgroup
rec.puzzles
.