For first time visitors I recommend
this archive
for some of my best posts.
2947. Approximately 6" long, take a look at
Neatorama
for more guesses and a chance to win a
T-shirt
: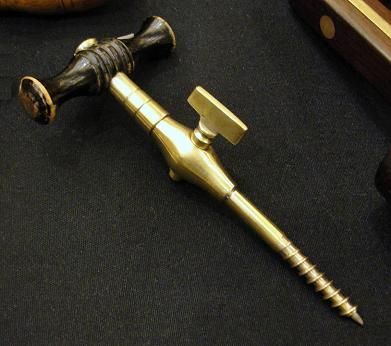 Larger image
2948. 8" long, "as you crank the handle, the 'bit' rotates one full turn, and then retreats one third turn."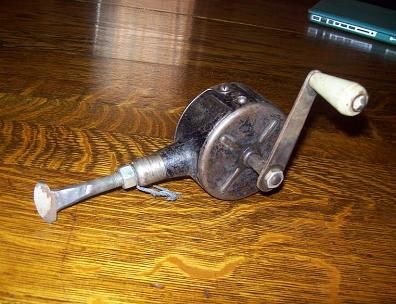 Larger image
2949. 7" long: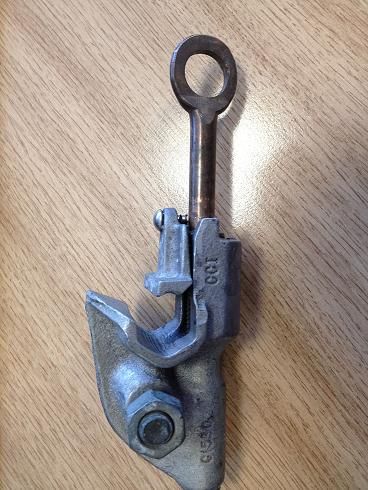 2950. 10" high, 4-1/2" diameter, the number 44 is cast on the bottom: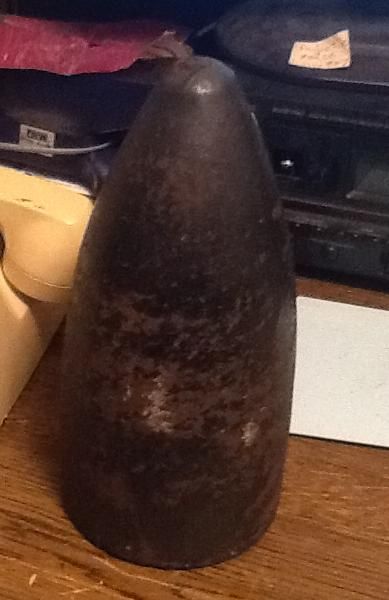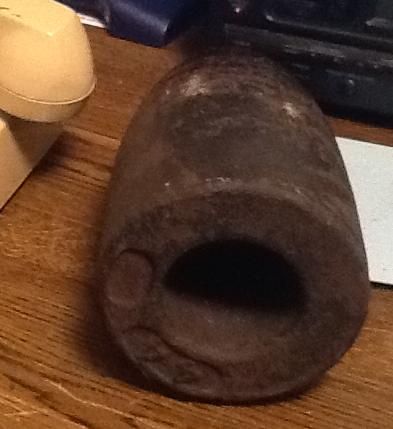 2951. 3-3/4" long, sent in by a visitor who would like to find the purpose of this tool, "each side has a different size semi circle but the same size rounded corner at the bottom, one side has '2101' and the other has a symbol with the letters '0' and 'S' in it. It was in a box of very high end tools for a machinist."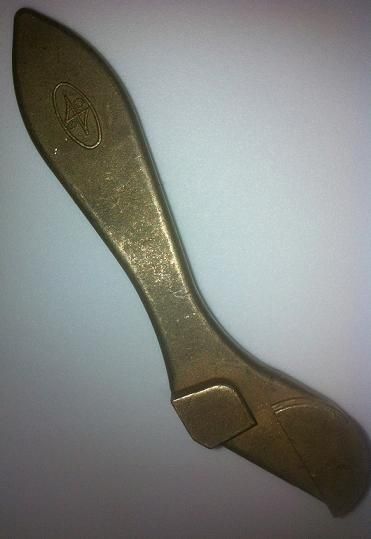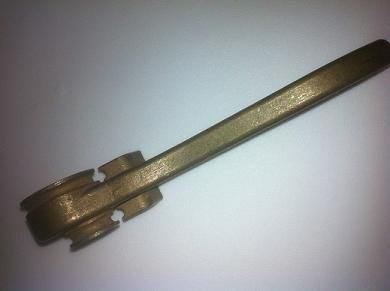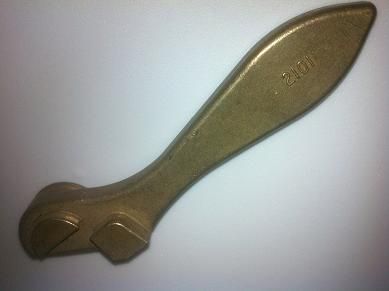 Larger image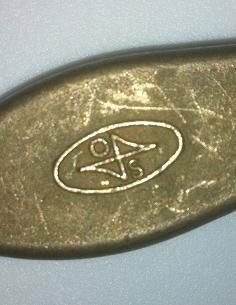 2952. Around 30" long: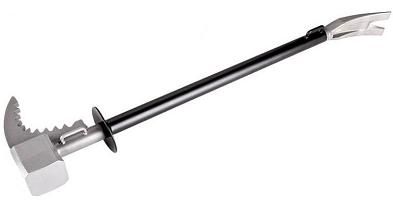 Larger image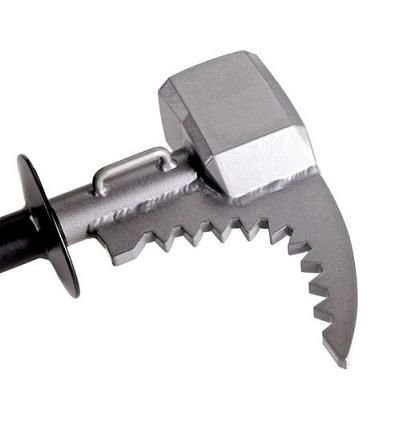 Answers:
2947. This is an
English champagne tap
from the early 1900s, after penetrating the cork with the screw, the small knob is rotated to open the valve to fill a glass, the valve can then be closed to keep the remaining champagne fresh.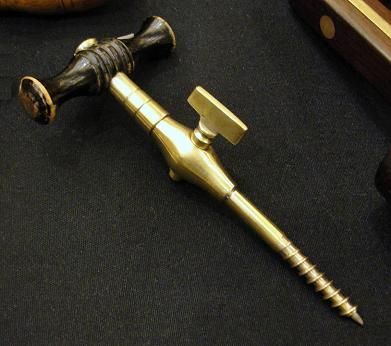 Larger image
2948. A valve lapping tool for honing valves to ensure efficient sealing when the valve closes against the seat.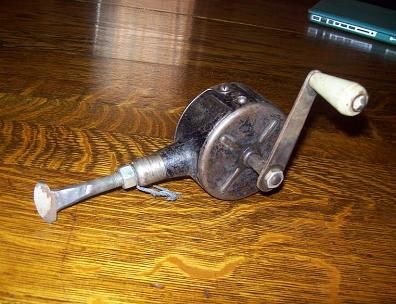 Larger image
You can see a similar one in use at the 4:40 mark in this video:
2949. A
lineman's C clamp
: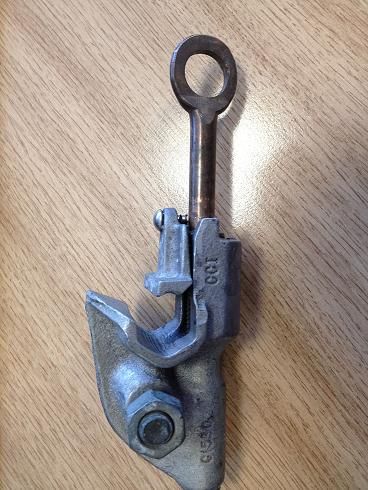 2950. A
projectile
for a large military weapon: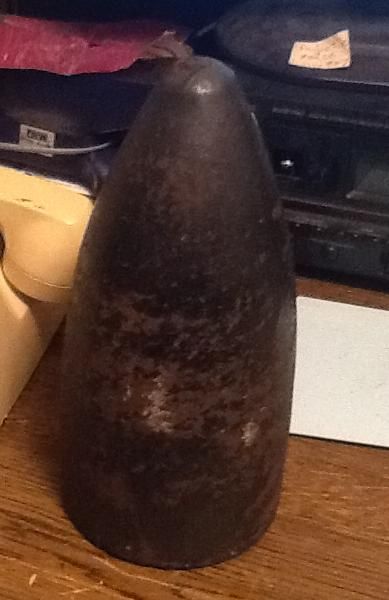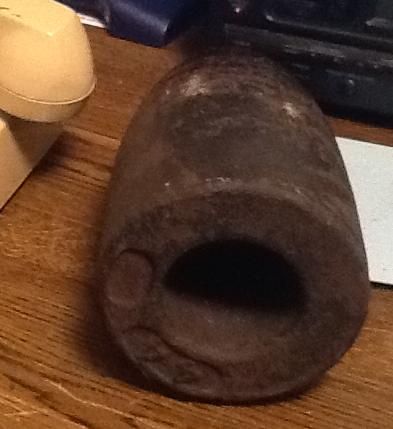 2951. This is an Omni Spectra bender for .141 inch semi-rigid microwave cable. A modern one can be seen
here
.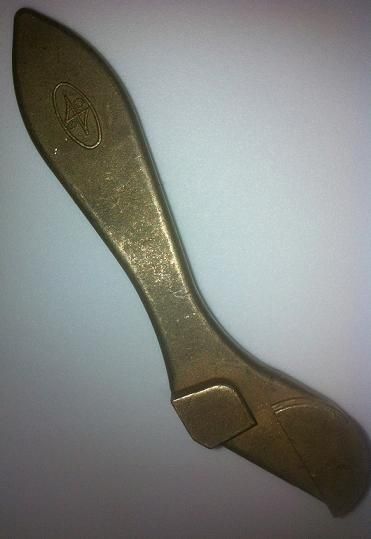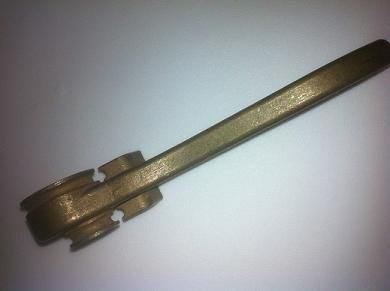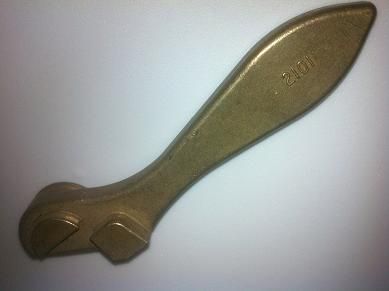 Larger image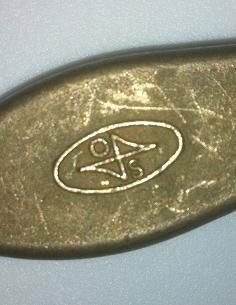 2952.
A Tactical C6 Hammer Pry Entry Tool
, it was designed by the Swedish Hostage Rescue Team to improve and increase the breaching and entry options used by law enforcement and military agencies.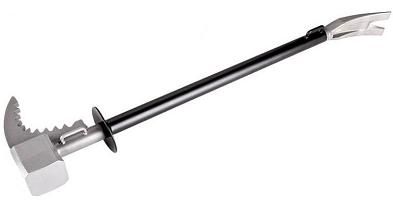 Larger image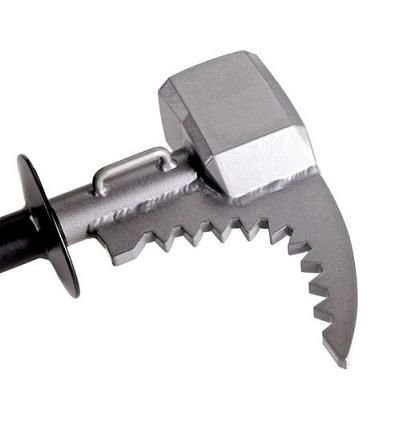 Several updates from previous weeks:
2930. This is probably a
beekeeper's section closer
for making
sectional honey frames
, text on the board says "Greene, NY" and "Works", there is some space before the word "Works", so it might have read Lyon Iron Works, which used to be located in Greene: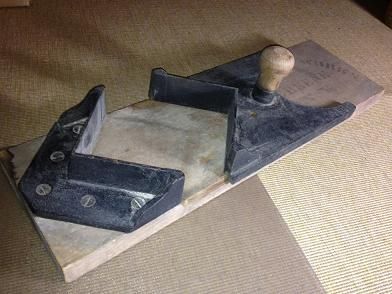 Larger image
2942. This is a
pump oil can
that is missing its spout: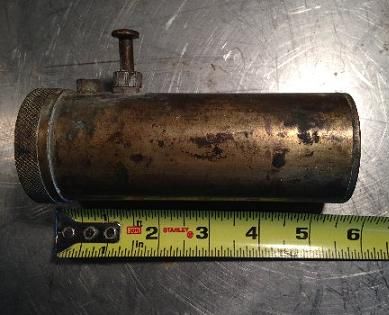 2943. The back of this cast iron knight is a fireplace tools holder that
held a poker, shovel, broom, and tongs
, originally for use with a coal burning
Bilston Knight fire grate
.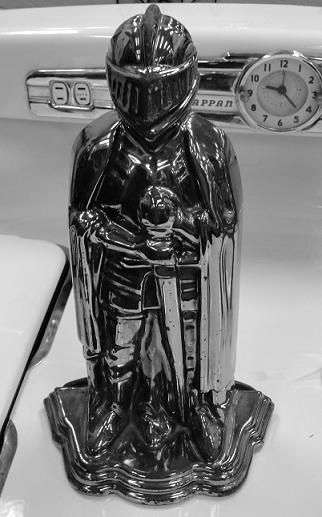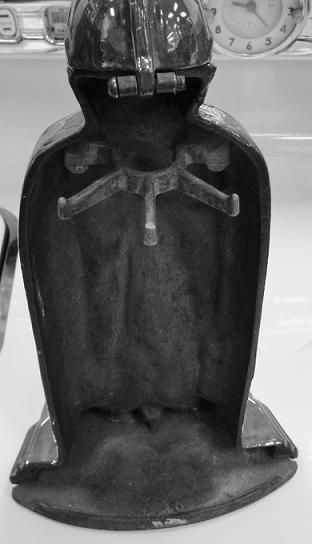 Are you interested in Old Tools and Tool Collecting? Want to learn more about tools, and meet some great people who have the same interests? Please take a minute to check out the Mid-West Tool Collectors Web Site at this link:
www.mwtca.org
.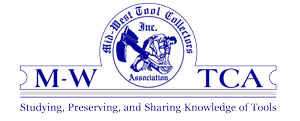 To submit photos, send them to the address in my
profile
, please include dimensions, any text on the item, and where it was found.
Last week's set is seen below,
click here
to view the entire post.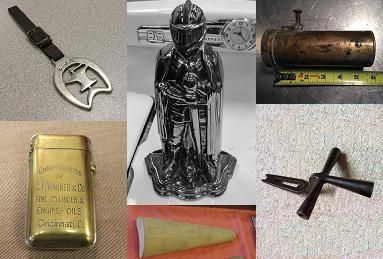 Check out Neatorama for lots of
funny T-shirts
.
More discussion and comments on these photos can be found at the newsgroup
rec.puzzles
.