For first time visitors I recommend
this archive
for some of my best posts.
3019. Sent in by a visitor who would like to find the purpose of this device, next to the scale are two glass tubes, text on it reads "James Howden & Co. Limited, Engineers, Glasgow":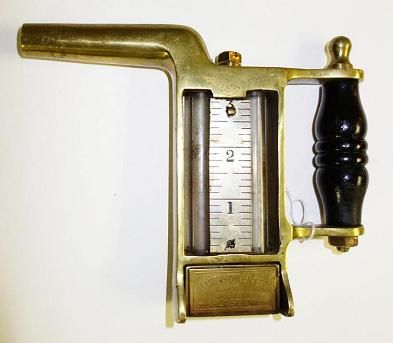 Larger image
3020.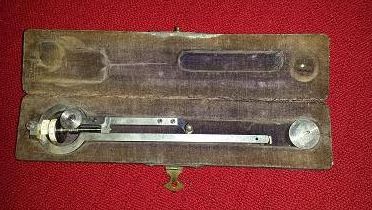 Larger image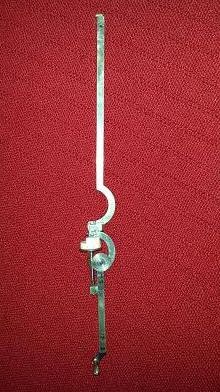 Larger image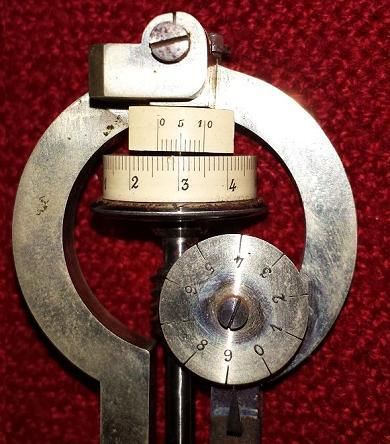 Larger image
3021. Approximately 4-1/2" long: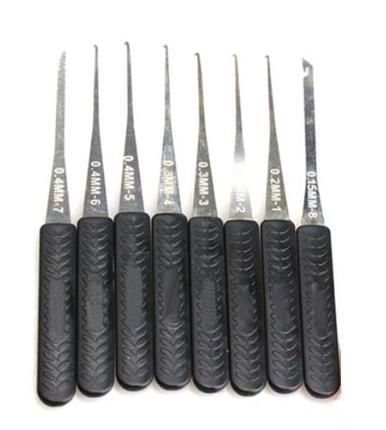 3022. 18" diameter: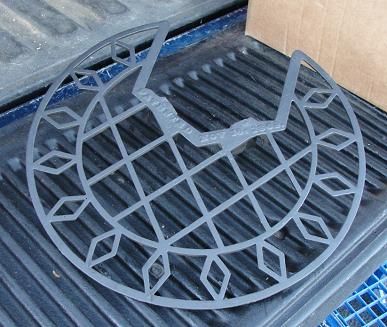 Larger image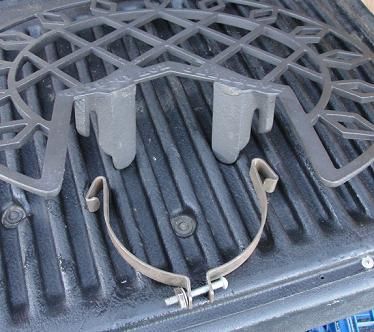 3023.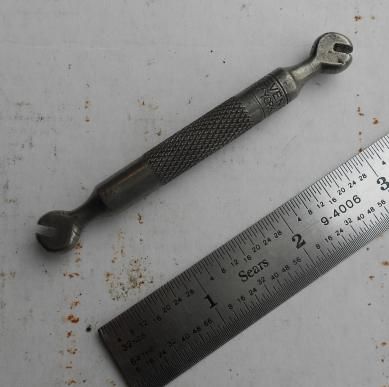 3024. Around 16" long, take a look at
Neatorama
for more guesses and a chance to win a
T-shirt
.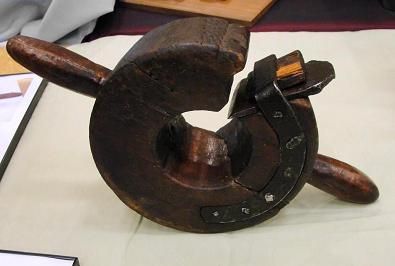 Larger image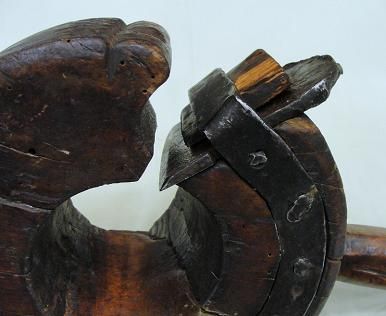 Larger image
Answers:
3019. This is a
manometer
, it uses a column of liquid that will rise or fall until its weight is in equilibrium with the pressure differential between the two ends of the tube. It was most likely used for checking the flow of heating air through flues.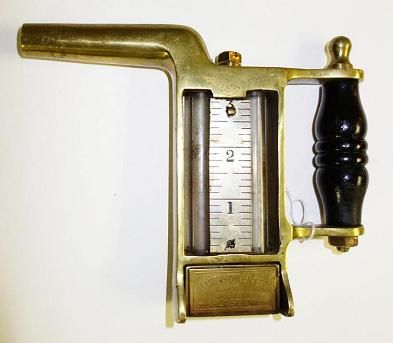 Larger image
The tubes are connected by the openings in the bottom part: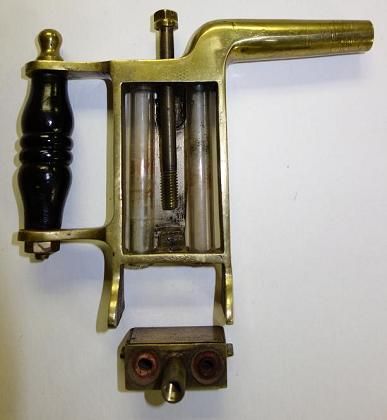 Larger image
3020. A
planimeter
, it can be used to determine the area of a two-dimensional shape: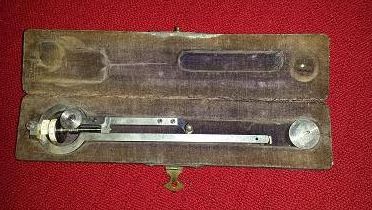 Larger image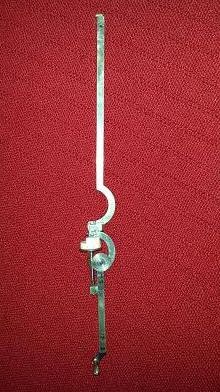 Larger image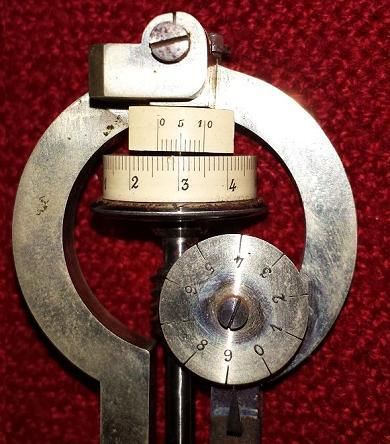 Larger image
3021. These are
broken key extractors
, for use by locksmiths to remove keys that are broken off in locks: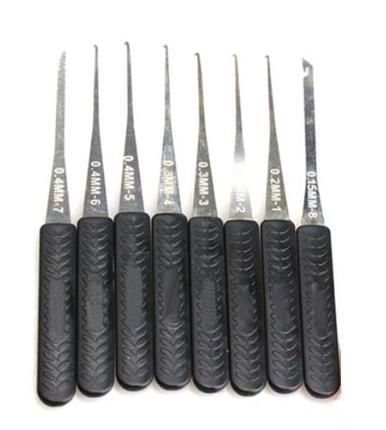 3022. This is a shelf that can be mounted on a stove pipe, it was made to be used as a drying rack or for keeping food warm: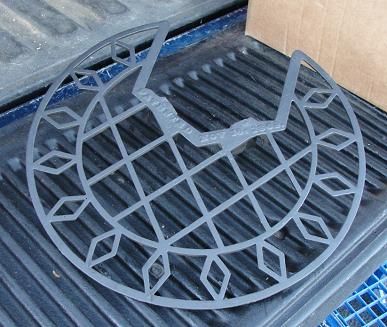 Larger image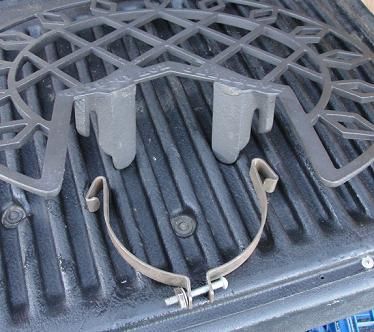 3023. This Stevens cab tire wrench twister was used on the wire inside of a solid rubber tire that was typically found on bicycles in the late 1800s, the ends of the wire were looped around each other and then twisted so they wouldn't come apart.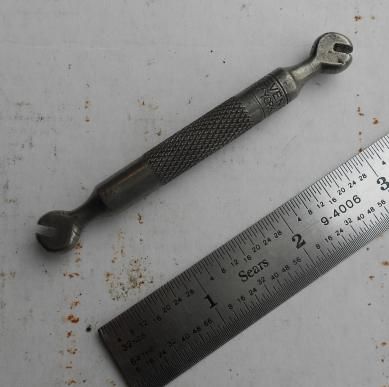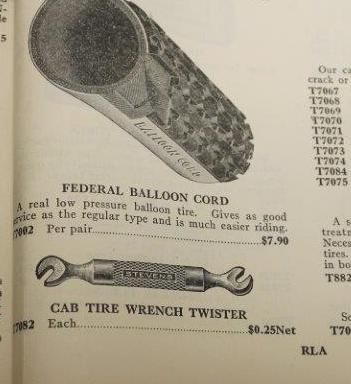 3024. This is a rounding plane that is dated 1801, it was used for preparing the ends of wooden axles: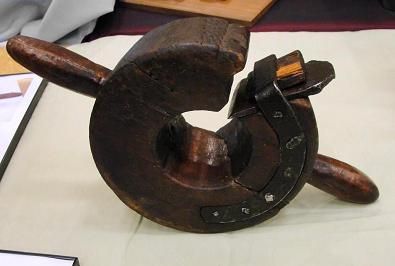 Larger image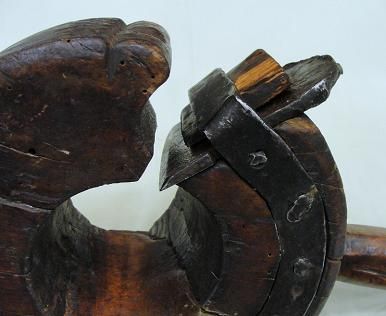 Larger image
Are you interested in Old Tools and Tool Collecting? Want to learn more about tools, and meet some great people who have the same interests? Please take a minute to check out the Mid-West Tool Collectors Web Site at this link:
www.mwtca.org
.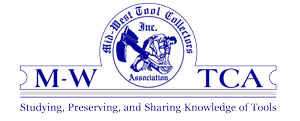 To submit photos, send them to the address in my
profile
, please include dimensions, any text on the item, and where it was found.
Last week's set is seen below,
click here
to view the entire post.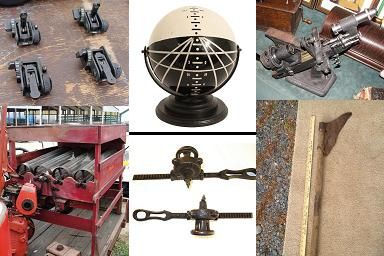 More discussion and comments on these photos can be found at the newsgroup
rec.puzzles
.